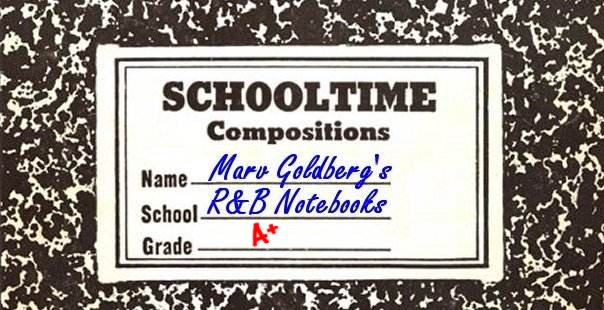 The Kings

By Marv Goldberg

Based on an interview with Adolphus Holcomb


© 2004, 2009 by Marv Goldberg
One of everyone's favorite groups is Bobby Hall and the Kings. Not just Jax/Harlem artists, they continued to record long after Bobby Hall stopped singing lead (and, in fact, long after he departed the group entirely).

The Kings began life on Jasper Street and Druhill Avenue in Baltimore, Maryland, in 1950. Inspired by the music of the Ravens and the local Orioles, Adolphus "Little Hooks" Holcomb (tenor), Bobby "Pop Ditty" Hall (tenor), Richard "Raymond" Holcomb (baritone; Adolphus' brother), Gilbert Wilkes (bass), and Leon Smith (guitar) sang on street corners and at little talent shows for a couple of years before feeling that they were ready to move on to a recording contract.

Their dream came true in 1953, when they won a talent contest at the Good Hope Hall. Morty Shad was in the audience and signed them to his Jax label, which he owned with his brother, Bob. (They also owned Sittin' In With.)

Their first session, held around June of 1953, produced "Why Oh Why" and the rockin' (if mistitled) "I Love You Baby" (the lyrics are "I love my baby"), both led by Bobby Hall. Jax released these in July.

While none of their Jax sides was ever reviewed, the trades rated "Why Oh Why" a Tip in Philadelphia on July 18. In September, Johnny Halonka, of Alpha Distributors, claimed that "Why Oh Why" was one of his biggest sellers. In spite of this, it was never a national hit; in fact, none of the Kings' songs ever charted nationally.

At their next session, they recorded four more tunes led by Bobby Hall: "Baby Be There," "Love No One," "You Made Me Cry," and "Sunday Kind Of Love." "Baby Be There" and "You Made Me Cry" became their next release, around September of 1953.

When those didn't take off, Jax released "Sunday Kind Of Love" and "Love No One" in November. These were to be the last songs led by Bobby Hall.

Around this time, guitarist Leon Smith left the group for a while. Possibly because of this, their next record was released as the "4 Kings." (That doesn't really make a lot of sense, though. Since they didn't have the number of members spelled out before, who would have known?) "Do You Want To Rock"/"You Never Knew," issued in January 1954, featured Adolphus Holcomb leading both sides. At this point, Bobby Hall started giving them a bit of trouble, and he was told that if he wanted to remain with the group, he'd have to stay in the background. From here on, Adolphus would do all of the leads.

And then things got quiet on the Kings front. While Leon Smith returned, bringing their number up to five again, there were no further sessions for Jax.

Then it gets interesting. On September 3, 1954, a group called the Ramblers recorded a couple of sides for M-G-M: "Vadunt-Un-Va-Da Song" and "Please Bring Yourself Back Home." With Adolphus Holcomb in the lead, these were none other than the Kings. So why the name change? Well, the Shad brothers launched their new Harlem label in September, and the press release named the Kings as one of its acts (at least they thought the Kings were still recording for them). There had been a totally different Ramblers group on Jax ("Search My Heart"), but for some reason the Kings thought a name change would bring them better luck. M-G-M announced that they would be moving back into the R&B field with Billy Eckstine, Claude Cloud, the Billy Moore Quartet, Jimmy Newsome, and, of course, the Ramblers, whose record was slated for release on October 10.

Thus, in October 1954, the Kings had two records out. Harlem issued "Fire In My Heart," backed with the older "You Never Knew" (as the Kings) and M-G-M issued "Vadunt-Un-Va-Da Song," coupled with "Please Bring Yourself Back Home" (as the Ramblers). Embarrassment was avoided when neither became a hit.

At least M-G-M sent out records for review. Both sides of the Ramblers disc were rated "fair" on October 30, along with the Midnighters' "Annie's Aunt Fannie," the Lamplighters' "Goody Good Things," the Rivileers' "Eternal Love," Roy Brown's "Black Diamond," the Strangers' "Get It One More Time," the 5 Jets' "Crazy Chicken," Smiley Lewis' "Too Many Drivers," and the 5 Dukes Of Rhythm's "Everybody's Singing The Blues."

There were no further sessions for Jax/Harlem, but the "Ramblers" recorded four more tracks for M-G-M on February 4, 1955: "Say You'll Come Back To Me," "Bad Girl," "Rickey-Do, Rickey Do," and "I'm A Little Liar." "Bad Girl" and "Rickey-Do, Rickey-Do" were released in March. The reviews came on April 9 (with "Rickey" ranked "good"). Other reviews that week were for Bo Diddley's "Bo Diddley," the Nutmegs' "Story Untold," the Sheiks' "Walk That Walk," the Meadowlarks' "Heaven And Paradise," the Twilighters' "It's True," the Mellows' "I Still Care," and the Rivileers' "Don't Ever Leave Me."


At this point, the Kings realized they weren't getting anywhere and asked out of their contract with Shad. He agreed, and they traveled to Philadelphia to audition for Ivin Ballen's Gotham label.

The contract with Gotham still exists. It was signed, on August 17, 1955, by Adolphus Holcomb, Richard "Raymond" Holcomb, Gilbert Wilkes, Robert Hall, Leon Smith, and John Rush. I suppose this would be a good time to mention that tenor John Rush became a fifth singing member in 1955; he was only on the Gotham sides, however.

At Gotham, they recorded six sides. The only ones released, in October 1955, were "God Made You Mine" and "The Good Book." They didn't make much noise, but if they had, the six-month contract guaranteed the Kings one cent royalties on all sales up to 10,000, and two cents thereafter.


There were no more recordings for a while. With the group not doing much, both John Rush and Bobby Hall departed. Bobby's place was taken by tenor James Arthur. Guitarist Leon Smith also left, to be replaced by Rudolph Chew. In 1957, they did a single record for George Goldner's Gone label: "Don't Go," backed with "Love Is Something From Within."

The Kings didn't do too badly with their appearances. They played the Apollo, Royal, and Howard theaters, as well as the Club Baby Grand. They appeared at the Hawaiian House somewhere in Ohio and had several appearances on the Buddy Dean TV show on Baltimore's Channel 13.

However, the Kings had been recording for four years with a definite lack of success. So they figured it was time that they picked up a manager. They turned to Jack Gale, a DJ on Baltimore's WITH. Gale owned the Jalo label (named after himself and his wife: JAck and LOvey) and knew the owners of Jay Wing (Jerry Shwing) and Lookie (Max Cooper). All would see releases by the Kings.

The first of these was "Angel"/"Come On Little Baby," issued on Jalo in June 1958. The disc was reviewed on June 30 (both sides "good"), along with Chuck Berry's "Beautiful Delilah," the Hollywood Flames' "Chains Of Love," the Monotones' "Zombi," the Olympics' "Western Movies," the Ivy Tones' "Oo Wee Baby," the Cufflinx's "Lawful Wedding," and the Interludes' "I Shed A Million Tears."

That didn't take off either, but Gale managed to interest RCA Victor in purchasing some Kings masters that he'd recorded. By this time, Eddie Heller, former owner of Rainbow Records, was working for RCA. He came to town, saw the Kings doing "Elephant Walk" (with its accompanying dance), and immediately purchased a master of it for RCA (along with "'Till You") in November 1958 (for only a small kickback). They were released the following month. "Elephant Walk" received a "good" rating on December 15, along with the 5 Royales' "The Real Thing," the Chargers' "The Counterfeiter," the Acorns' "Angel," and Ivory Joe Hunter's "Jealous Heart." "Elephant Walk" did very well in Baltimore, topping out at #3 on the local charts.

Jack Gale tells a great story in his book "Same Time, Same Station": A few weeks after its release, Gale got another call from Eddie Heller, who'd just switched over to M-G-M, and wanted to put out "Elephant Walk" on its new Metro subsidiary. So back to the studios they went and re-recorded "Elephant Walk," along with "Pretty Face," which were released on Metro (as by "Phil Irwin and the Chords") in January 1959. Once again, Heller collected his kickback and both versions made the local charts! The only problem with this tale is that it isn't true. I checked with Adolphus, and he says that they only recorded the song once. More than that, the Kings never recorded a song called "Pretty Face." I then called up Gale, who admitted that he could have been mistaken. (It doesn't surprise me; he's been involved with so many things in his career that he couldn't possibly remember all of them.) Chances are that it was a white group that Eddie Heller found to record the song.

In January 1959, Gale sold six more masters to RCA: "Your Sweet Love," "Troubles Don't Last," "Lonesome," "Unchained Melody," "Shout-A-Bout," and "Surrender." Only the first two of these were released, in June of that year. They don't seem to have been sent out for review and none of the others was ever issued.

However, Gale must have liked "Surrender," because, sale or not, he gave it to Jerry Schwing to release on his Jay Wing label in September of 1959. It's flip was "Hold Me."


Along the way, there were some other personnel changes. A small blurb for a May 1959 show lists the members as Hooks Holcomb, Ray Holcomb, Rudolph Chew, Andy Piggett (presumably a bass), and Bobby Hall. I'm not sure how long Bobby Hall lasted this time, but James Arthur would return, since he's in a 1963 photo of the group. (When Bobby Hall died in December 1976, the small obituary noted that he'd been with the Kings, as well as "Pop Ditty and the Surgeons." There's an ad for that group's appearance in February 1963, but they're presumably not the Surgeons who recorded for Cee-Jam a couple of months later; they seem to have been a California group.)

In February 1960, the Gale-produced "Bump-i-dy Bump" appeared on Max Cooper's Lookie label, with "I Want To Know" as its flip. It made some noise locally and the following month, Mellin Music, in New York, contacted Gale and offered to place the record on Epic if he'd split the publishing rights with them. He did, but there was no further action.


By 1963, bass Andy Piggett had left. His replacement was baritone Theodore Eastep. James Arthur had also returned.

Then it was back to the business of recording. Taking no chances this time, Adolphus Holcomb set up his own Century label. The group, now known as "Little Hooks and the Kings," released "Count Your Blessings"/"How To Start A Romance" in the spring of 1963. It was sold, first to Little Rick (a label owned by a New York City DJ), and then to Chess, where it appeared in August of that year. ("Little Hooks" was Adolphus Holcomb's childhood nickname.)

The next effort by the group was on the Claridge label, in November of 1965. This was "Jerk Train" (following the craze of "The Jerk," as recorded by Don Julian and the Larks in 1964), with "Something Money Can't Buy" as the flip.


At this point, as far as recordings went, the Kings were quiet for almost seven years. Then, in 1972, Enjay issued "Give The Drummer Some More"/"I Don't Want To Leave You, But I've Got To Go." By this time, the Kings consisted of Adolphus Holcomb (vocals), Raymond Holcomb (drums), Theodore Eastep (on the organ), and Donald Allen (guitar). The record was credited to "Little Hooks, with Ray Nato and the Kings"; "Ray Nato" was none other than brother Raymond Holcomb. The record must have made a little noise, since United Artists picked it up for a June release.

And that was it for recording. There were 21 records, on 16 labels, in 19 years. With no hits in all that time, the Kings finally limited their time to appearances. When I interviewed Adolphus Holcomb in December 1976, the group was still going.


R&B fans, of course, lament that the Jax and M-G-M sides didn't make it to the charts. The saving grace is that the Kings were never full-time singers. Because of this, they didn't have to worry about where their next dollar was coming from, and this allowed them to do what they wanted, when they wanted to do it. They may not have had any hits, but they didn't have the pressure either. In 2004, his R&B days long behind him, Adolphus Holcomb is a pastor in his church.


Special thanks to Jeff Beckman. Discography by Ferdie Gonzalez. Photos courtesy of Adolphus Holcomb.



BOBBY HALL & KINGS
JAX
314 Why Oh Why (BH)/I Love You Baby (BH) - 7/53
316 Baby Be There (BH)/You Made Me Cry (BH) - 9/53
320 Sunday Kind Of Love (BH)/Love No One (BH) - 11/53



4 KINGS
JAX
323 Do You Want To Rock (AH)/You Never Knew (AH) - 1/54



BOBBY HALL & KINGS
HARLEM
2322 Fire In My Heart (AH)/You Never Knew (AH) - 10/54



RAMBLERS
MGM
K11850 Vadunt-Un-Va-Da Song (AH)/Please Bring Yourself Back Home (AH) - 10/54
K55006 Rickey-do, Rickey-do (AH)/Bad Girl (AH) - 3/55

MGM UNRELEASED
I'm A Little Liar (AH)
Say You'll Come Back To Me (AH)



KINGS
GOTHAM
316 God Made You Mine (AH)/The Good Book (AH) - 10/55

GOTHAM UNRELEASED
Creation (AH) [issued on Collectables 1017 - ca 1981]
I'm A Little Liar (AH) [issued on Collectables 1019 - ca 1981]
I Hear Those Bells (AH) [issued on Collectables 1018 - ca 1981]
Surrender (AH) [issued on Collectables 1019 - ca 1981]


GONE
5013 Don't Go (AH)/Love Is Something From Within (AH) - 9/57

JALO
203 Angel (AH)/Come On Little Baby (AH) - 6/58

RCA VICTOR (all RCA cuts were purchased From Jalo)
47-7419 Elephant Walk (AH)'Till You (AH) - 12/58
47-7544 Your Sweet Love (AH)/Troubles Don't Last (AH) - 6/59

RCA VICTOR UNRELEASED
Lonesome (AH)
Unchained Melody (AH)
Shout-A-Bout (AH)
Surrender (AH)

JAY WING
5805 Surrender (AH)/Hold Me (AH) - 9/59

LOOKIE
18 Bump-i-dy Bump (AH)/I Want To Know (AH) - 2/60

EPIC
5-9370 Bump-i-dy Bump (AH)/I Want To Know (AH) - 3/60



LITTLE HOOKS & KINGS
CENTURY (owned by Adolphus Holcomb)
1300 Count Your Blessings (AH)/How To Start A Romance (AH) - 63

LITTLE RICK
909 Count Your Blessings (AH)/How To Start A Romance (AH) - 63

CHESS
1867 Count Your Blessings (AH)/How To Start A Romance (AH) - 8/63

CLARIDGE
303 Jerk Train (AH)/Something Money Can't Buy (AH) - 11/65



LITTLE HOOKS, WITH RAY NATO AND THE KINGS
ENJAY
103 Give The Drummer Some More (AH)/I Don't Want To Leave You, But I've Got To Go (AH) - 72
(reissued on United Artists 50932, in June 1972)



LEADS: BH = Bobby Hall; AH = Adolphus Holcolmb



Unca Marvy's Home Page
More Articles