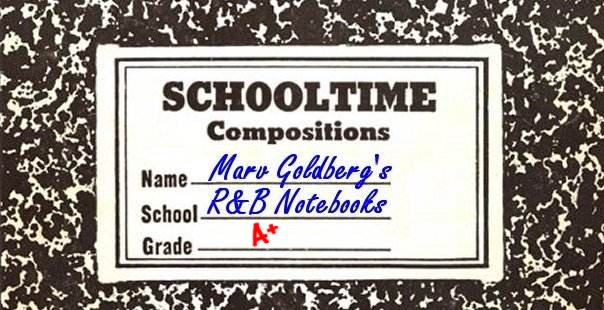 Lee Andrews & The Hearts

By Marv Goldberg

© 2004, 2009 by Marv Goldberg
"Long Lonely Nights," "Tear Drops," "Try The Impossible": those were the hits, the charted legacy of Lee Andrews and the Hearts, one of the finest groups to emerge from Philadelphia. Their story had more downs than ups, but they turned out a body of wonderful music.

Arthur Lee Andrew Thompson (guess where the "Lee Andrews" came from) was born in Goldsboro, North Carolina (June 2, 1936) to a musical family. His father, Beechie Thompson, had been with the Dixie Hummingbirds gospel group. When Lee was two (around 1940), his family moved to the Woodland Avenue and 49th Street section of Southwest Philadelphia, where Lee grew up. He attended Bartram High School, where, in 1952, he helped to form a vocal group called the Dreamers. This group was comprised of: Lee (lead), Royalston "Roy" Calhoun (first tenor), Thomas "Butch" Curry (second tenor), Jimmy McCalister (baritone), John Young (bass), and Kenny Lowe (piano).

Their influences were the usual: the Orioles, the 5 Keys, the 5 Royales, and the Ravens. Lee's special influences were Nat "King" Cole and Bing Crosby; he loved Pop music, and it shows in the recordings, which are not as heavily R&B as those of their contemporaries. They originally sang spirituals, guided by Butch's aunt. But little by little they expanded their repertoire to include Rhythm & Blues.


In 1954, one of the big wheels in Philadelphia was DJ Kae Williams (nicknamed "The Jet Pilot") of station WHAT. He encouraged local groups to come up and audition for him, and that's just what the Dreamers did, singing "Maybe You'll Be There" and "Bells Of St. Mary." You could tell that Williams was impressed; he instantly became their manager.

A couple of months later, they recorded demos of "Maybe You'll Be There" and "Baby Come Back" at Reco-Art Studios on Market Street in Downtown Philly. Since there already was a local group called the Dreamers, a name change was needed. Jimmy McCalister saw a heart on a secretary's desk, and "The Hearts" were born. At the same time, Arthur Thompson used his two middle names to become "Lee Andrews."

Kae Williams took the demos to Eddie Heller (who owned Rainbow Records in New York, and also a club in North Philadelphia). Heller released the songs on Rainbow in April 1954 (and also his Riviera label that same year). Listen for the piano of Kenny Lowe, the "other" Heart. Unfortunately, a month after it's release, the Orioles also put out "Maybe You'll Be There" in a more standard R&B version. Although Kae played it and played it (you bet he did!), he couldn't make it more than a regional hit; it did well in Philadelphia, but nowhere else.

Next was "White Cliffs Of Dover"/"Much Too Much" (with Butch in the lead), around late May. This, too, failed to make any noise. The last Rainbow release was July's "Bells Of St. Mary" and "The Fairest." Rainbow couldn't have been pushing this one too hard; it wasn't reviewed in the trades until October. Once again they ran into trouble: "Bells" struggled along for months and then, in November, Clyde McPhatter and the Drifters released a competing version as the flip of "White Christmas." Since Clyde and the gang were riding a wave of hits at the time, everyone bought "White Christmas" and got a free copy of "Bells" along with it. As fine as Lee's voice is, there were few singers on this planet who could have competed with Clyde McPhatter in his prime. Personally, I always thought "The Fairest" was the better side (in fact, it's probably my favorite Hearts song).

Shakeups started occurring. With nothing happening for the group, Jimmy McCalister joined the Navy, in 1955, to be replaced by baritone Ted Weems. Kenny Lowe left, and Gerald Thompson became the new pianist. Finally, Kae Williams gave up on Rainbow. The Hearts had all graduated from High School by this time, and both Lee and Roy ended up working in the processing plant of Philadelphia's Gotham Records (which had actually begun life as a New York City label around 1947 - that's not a Philadelphia skyline on the label!). Although still under contract to Kae Williams, they did no recording at all in 1955.


One day the Hearts found out that their contract with Kae was invalid, since they had all been minors when they'd signed it. That was the day that Lee and Roy started pestering their employer, Gotham owner Ivin Ballen, to listen to the group. He put them off repeatedly, until, in late 1955 he finally agreed to an audition. He must have liked them, since he signed them to Gotham on January 3, 1956. A Gotham employee, Bill Scott, became their manager. Recording them at Gotham's Federal Street studio, in May he released the pretentious "Bluebird Of Happiness" (which I've never liked by anyone), backed with the somewhat topical "Show Me The Merengue" (led by Roy), which, though likeable, isn't a merengue at all.

These went nowhere and, shortly, Gotham released "Lonely Room"/"Leona." "Lonely Room" was written by Lee as a tribute to the Larks' "In My Lonely Room" and "Leona" was led by Butch Curry, who wrote the words about his wife (Kenny Lowe wrote the music). Finally, in late 1956, there was "Just Suppose"/"It's Me," the latter tune being led by Butch.


One thing that I found fascinating about two of their recordings ("Lonely Room" and "Just Suppose") is that they weren't registered with ASCAP or BMI, but with that other, almost-forgotten organization, SESAC. (It's hard to find any mention of them, but as I recall, "SESAC" stood for "Society of European Songwriters And Composers.") They had the same sort of function as ASCAP and BMI (that is, seeing that their members got the royalties they were entitled to), but I was surprised to find them in existence at that late date. Actually, they're still around.

The most interesting thing about their recording career at this point is that many of the songs that they'd be turning out later on had their original versions done for Gotham: "Long Lonely Nights," "The Clock," "Tear Drops," "The Girl Around The Corner," "Try The Impossible," "Why Do I," "Boom" , and "Aunt Jenny." Other unreleased recordings, that were never re-done, were: "Sipping A Cup Of Coffee," "Window Eyes," "I Miss My Baby," "Strollin' Woman," and "Abide (By The Golden Rule)." Note that during the Gotham days both Kenny Lowe and Gerald Thompson alternated as pianist.

When nothing clicked with Gotham, they tried again. They chose another DJ as their manager: Douglas Wellington Henderson, better known to his radio audiences in Philly (WDAS) and NY (WOV) as "Jocko." (Who can forget "Great googa mooga, ooga sooga booga dooga"?) Jocko was part owner (with Barry Golder) of Main Line Record Distributing Company, which would become the Main Line and Casino record labels.


Before the Hearts could record, bass John Young left; he was replaced by Roy's brother, Wendell "Breeze" Calhoun. Also, Gerald Thompson was hurt in an auto accident and was out of the group for a while. On some of the recordings, the piano work was done by the band's piano man, known as "The Professor."

Their first release for Jocko, on Main Line, was "Try The Impossible"/"Nobody's Home" (with Roy in the lead). Originally issued in March of 1957, it promptly went nowhere.


Finally, after three years with no hits, the luck of Lee Andrews and the Hearts was about to change. In June 1957, Main Line issued "Long Lonely Nights"/"The Clock" (both re-recordings of tunes originally done on Gotham). "Long Lonely Nights" was an instant local hit. In fact, it was doing so well that Jocko realized he couldn't handle national distribution. He approached both Atlantic and Chess about taking over the masters. Atlantic was initially interested, but ended up simply releasing a version of "Long Lonely Nights" by hitmaker Clyde McPhatter. Chess was more amenable, and in July it was released on the Chess label everywhere but in Philadelphia (Jocko kept Philly sales for Main Line). There was another Chess act that recorded the song: the Ravens (who were recording for Chess' Argo subsidiary). So as not to compete with itself, Chess leased those masters out to Baton, which released the Ravens' "Long Lonely Nights" as by "the Kings."

In July, they played the Apollo, sharing the stage with Lloyd Price, the Moonglows, the Teenchords, and the Hearts (the Baton group, of "Lonely Nights" fame).

On August 9, 1957 the Hearts appeared on American Bandstand singing "Long Lonely Nights." This was only the fifth day that the show had been seen nationally. The end of the month saw them as part of the Apollo Theater's Labor Day Week show, on the same bill with the Harptones, Fats Domino, Bo Diddley, Big Maybelle, the Cookies, Little Joe and the Thrillers and the Reuben Phillips Orchestra. Guess who the MC was (I'll give you a hint: his initials were "Jocko").

Another Jocko show followed on the 14th of September at the Laurel Gardens in Newark. This time they took the stage with Screamin' Jay Hawkins, Doc Bagby, the Teenagers, the Chantels, the Channels, the Love Notes, the Sentimentals, the Shepherd Sisters, and the Shells.

By the time "Long Lonely Nights" had peaked, it had gone to #45 on the Pop charts and #11 on R&B. In spite of the fact that the record-buying public favored Clyde's version then (it went to #1 on the R&B charts), it's rarely heard today.


In October, their next Chess release was "Tear Drops"/"The Girl Around The Corner" (led by Butch), two more songs that had originally been recorded for Gotham. This time the deal that Jocko made saw "Tear Drops" released on the parent Chess label across the country and on the subsidiary Argo label (with a special 1000 series number) in Philadelphia. "Tear Drops" was a bigger hit than "Long Lonely Nights," reaching #20 pop and #4 R'n'B.

In February 1958, it was back to the Apollo for a week, this time appearing with Billy Williams and Valerie Carr.


After two for two, Jocko and Chess parted company. He kept the Hearts recording for Main Line's sister company, Casino (owned by Barry Golder's brother Mickey). The next release was a reissue of 1957's "Try The Impossible"/"Nobody's Home," which came out, in March, on Casino in Philadelphia and United Artists nationally. This time, it became a hit, peaking at #33 Pop; strangely, it didn't make the R&B charts at all. "Try The Impossible" was another remake of a tune that they'd originally recorded for Gotham.

In June, they paid another call at the Apollo, along with Frankie Lymon, Ed Townsend, the Coasters, the Impressions, Robert & Johnny, and the Kodoks.

July saw another United Artists issue (purchased, as were all UA releases, from Casino): "Why Do I"/"Glad To Be Here." "Why Do I" shows that the group hadn't lost anything over the years; it's as fine a ballad as the ones they'd done in 1954. "Glad To Be Here," led by Roy, is an unusual song, it appears to be something they whipped up to open and close their stage act with (I say "appears" since I never had the pleasure of seeing them in those days; but if you listen to the words, they're talking directly to their audience). It reminds me of the kind of song the Treniers would do.

In October they went back to their roots with a re-recording of "Maybe You'll Be There" (backed with "All I Ask Is Love," led by Roy), also issued on United Artists. The final United Artists record came out in February 1959: "Just Suppose"/"Boom." The former side was a re-recording of a prior Gotham release; the latter was a re-recording of an unreleased Gotham side. They sure recorded a lot of goodies for Gotham! Note that they had more releases on United Artists than on any other company: four.

And that was that. Ted Weems left for the service, and Lee Andrews just left. He had a single release on Casino in 1959 (backed by a chorus): "I Wonder"/"Baby Come Back" (a reprise of the first Rainbow recording).

The Hearts stayed together as the "5 Hearts," picking up Tommy White (lead) and Eddie Custis (baritone). Eddie had been with the Superiors, and Lee was married to his sister Barbara (who had also been with the Superiors). The rest of the group was: Roy Calhoun (first tenor), Butch Curry (second tenor), and Wendell Calhoun (bass). They decided to go with their third DJ/manager: Hy Lit. (The reasoning: if your manager is a DJ, you're assured that there's at least one station that will play your records.) They, too, had a Casino release in 1959: "Unbelievable"/"Aunt Jenny" (also released on the Arcade label that same year). "Aunt Jenny" was the last of the "formerly-recorded-for-Gotham" songs.

In June 1960, Lee released "A Wise Man Said"/"If You Only Care" for the Jordan label, while the 5 Hearts lost Eddie Custis and Wendell Calhoun and gained the lead voice of Sonny Gordon (formerly of the Angels); they were now known simply as "the Hearts." They re-recorded "Unbelievable" as "It's Unbelievable" for the Chancellor label. The flip was "On My Honor."

Then Lee got a contract with Swan records of Philadelphia, and released three records. The first was: "I've Got A Right To Cry"/"I Miss You So" (the old Cats And The Fiddle song), issued in December 1960. Then came "A Night Like Tonight"/"You Gave To Me" in July 1961. The final attempt was "P.S. I Love You"/"I Cried." "P.S. I Love You" was the same tune that had been recorded by the 4 Vagabonds in the late 40s and the Hilltoppers in the early 50s. Although there's a group on the songs, it's not the Hearts, but the Neons: Richard Booker, Richard Mason, Bobby Bell, and Sandra Mingo.

Sometime in 1962, Lee reunited with the Hearts, to turn out their final release together. Issued on Gowen records, it was the aptly-named "Together Again" backed with "My Lonely Room" (a re-make of "Lonely Room"). Unfortunately, it too failed to chart.

In October 1962, the Hearts (now the "Famous Hearts") did their last recording, on the Guyden label: "Aisle Of Love"/"Momma."

February 1963 found Lee recording for Parkway. His first release was "I'm Sorry Pillow"/"Gee But I'm Lonesome." The background group included a medley of the Hearts, the Dreamlovers, and the Masters, but only Lee's name appears on the label. A second release, in April, was "Looking Back"/"Operator."

Also in 1963, Grand Records reissued some of the old Gotham masters: "Tear Drops"/"The Girl Around The Corner" and "Long Lonely Nights"/"The Clock."

Stu Green, who was a student at the University of Pennsylvania (in West Philadelphia) during this period, wrote to me that he remembers seeing the Hearts, with Lee Andrews, at frat parties from 1962 through the spring of 1964. So it looks like, although they were no longer recording together, they were still appearing together. Stu remembers the Hearts as being Roy Calhoun, Butch Curry, and an unknown female vocalist (possibly Barbara Custis). With Tommy White and the Kings as their backup band, they were still using "Glad To Be Here" as their theme.

Actually, there were some recordings during this period. In 1964, Lee decided to get another Hearts group together. Richard Booker and Richard Mason (remember the Neons?) were joined by Robert Howard and Victoria McCalister. Their first release that year was on Crimson (a subsidiary of Lost-Nite): "Island Of Love"/"Oh My Love." This was followed, later in the year, by "Cold Gray Dawn"/"All You Can Do" (which were re-released on Lost-Nite in August 1965).

Another solo in 1965, this time for the V.I.P. label: "You, You, You"/"Hug-A-Bee." Once more dipping into Pop music archives, "You, You, You" was a re-make of the 1953 Ames Brothers hit. Lee's version had a chorus, and something of the style of the Tymes; all in all, it's a very pleasant outing. Strangely, the "Hug-A-Bee" label says both "Lee Andrews" and "instrumental". After this, Lee opened a dress shop in Philadelphia. He kept it going until around 1970, but it didn't affect his singing career too much.

Lee and the Hearts then did "You're Taking A Long Time Coming Back"/"Quiet As It's Kept" for RCA-Victor, released in August 1966.

This same group had some more releases on Crimson in 1967 and 1968. The first of these strangely had "Never The Less" on both sides, then "Island Of Love" (the Sheppards' song) was re-released with "Never The Less" as the flip in August 1967. Finally, "I've Had It"/"Little Bird" was issued in April 1968. An unreleased cut from this period was "Your Love Gives Me Such A Thrill." It's possible that all these sides had been recorded in 1964, at the time of "Island Of Love."

Somewhere along the line Richard Mason and Victoria McCalister left, and Tommy White joined. This is the same Tommy White that replaced Lee in the 5 Hearts back in 1959!

Later in 1968 there were two releases on Lost Nite (the parent company of Crimson and usually an "oldies" reissue label). The first of these was "Oh My Love"/"Can't Do Without You"; the second was "Quiet As It's Kept" (the RCA tune) backed with a reissue of "Island Of Love."


The last appearance of Lee Andrews on record was with Congress Alley, which consisted of Richard Booker, Karen Briscoe, and Lee's wife, Jackie. They had two singles and an album on Avco Embassy in 1973. Lee Andrews passed away on March 16, 2016.

Regardless of talent, most R&B vocal groups never make the charts. Lee Andrews and the Hearts were there three times. They weren't major hitmakers, but they did better than most. As with any group, there are a few clinkers in there, but for the most part, they came off as a polished, professional group, that probably should have done even better than they did. To my ears, the records sound as good today as they did back then. "The Fairest" may be my favorite, but "Tear Drops" and "Try The Impossible" are darn good songs too. I'm glad they made them all.



Special thanks to Ron Ott. Discography courtesy of Ferdie Gonzalez.



LEE ANDREWS & HEARTS DISCOGRAPHY
(Does not include most reissues)
RAINBOW
252 Maybe You'll Be There/Baby Come Back - 4/54
256 White Cliffs Of Dover/Much Too Much (BC) - 1954
259 The Fairest/Bells Of St. Mary - 7/54

RIVIERA (subsidiary of Rainbow)
965 Maybe You'll Be There/Baby Come Back - 1954

GOTHAM
318 Bluebird Of Happiness/Show Me The Merengue (RC) - 5/56
320 Lonely Room/Leona (BC) - 1956
321 Just Suppose/It's Me (BC) - 1956

MAIN LINE
101 Try The Impossible/Nobody's Home (RC) - 3/57
102 Long Lonely Nights/The Clock - 6/57

CHESS
1665 Long Lonely Nights/The Clock - 7/57
1675 Tear Drops/The Girl Around The Corner (BC) - 10/57
(Also issued on Chess' Argo subsidiary: #1000 - 10/57)

UNITED ARTISTS (all masters were purchased from CASINO)
123 Try The Impossible/Nobody's Home (RC) - 3/58
(Also issued on Casino 452 - 1958)
136 Why Do I/Glad To Be Here (RC) - 7/58
151 Maybe You'll Be There/All I Ask Is Love (RC) - 10/58
162 Just Suppose/Boom - 2/59

GOWEN
1403 Together Again/My Lonely Room - 2/62

GRAND (masters purchased from GOTHAM)
156 Teardrops/The Girl Around The Corner - 1963
157 Long Lonely Nights/The Clock - 1963

CRIMSON (subsidiary of Lost Nite)
1002 Island Of Love/Oh My Love - 1964
1005 Cold Gray Dawn/All You Can Do - 1964

LOST NITE
1001 Cold Gray Dawn/All You Can Do - 8/65

RCA
47-8929 You're Taking A Long Time Coming Back/Quiet As It's Kept - 8/66

CRIMSON (subsidiary of Lost Nite)
1009 Never The Less /Never The Less - 1967
1009 Island Of Love/Never The Less - 8/67
1015 I've Had It/Little Bird - 4/68

LOST NITE
1004 Oh My Love/Can't Do Without You - 1968
1005 Quiet As It's Kept/Island Of Love - 1968

GOTHAM
323 Sipping A Cup Of Coffee/Just Suppose (alt. take) - 1981
324 Window Eyes/Long Lonely Nights (alt. take) - 1981
325 I Miss My Baby/Boom (alt. take) - 1981


LEADS: All leads are by Lee Andrews, except for those marked RC (Roy Calhoun) and BC (Butch Curry).



RELATED RECORDINGS
1. THE HEARTS, WITHOUT LEE ANDREWS

ARCADE (The Five Hearts)
107 Unbelievable/Aunt Jenny - 1959
(Also released as CASINO 107 in 1959)

CHANCELLOR (The Hearts)
1057 It's Unbelievable/On My Honor - 8/60

GUYDEN (Famous Hearts)
2073 Aisle Of Love/Momma - 10/62


2. LEE ANDREWS, WITHOUT THE HEARTS

CASINO (backed by a chorus)
110 I Wonder/Baby Come Back - 1959

JORDAN
125 A Wise Man Said/If You Only Care - 6/60

SWAN (backed by the Neons)
4065 I've Got A Right To Cry/I Miss You So - 12/60
4076 A Night Like Tonight/You Gave To Me - 7/61
4087 P.S. I Love You/I Cried - 1961

PARKWAY (background vocalists included some of the Hearts)
860 I'm Sorry Pillow/Gee But I'm Lonesome - 2/63
866 Looking Back/Operator - 4/63

V.I.P.
1601 You, You, You/Hug-A-Bee (instrumental) - 1965


3. CONGRESS ALLEY

AVCO EMBASSY
4610 God Bless The Children/Congress Alley - 3/73
4616 God Save America/I'm Gonna Prove It - 5/73



Unca Marvy's Home Page
More Articles