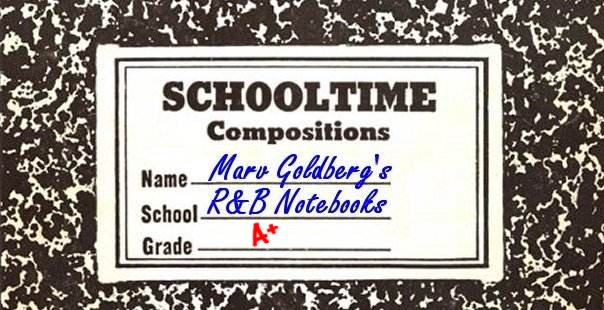 The Other, Other Larks

By Marv Goldberg

based on an interview with Weldon McDougal


© 2006, 2009 by Marv Goldberg
The Larks. Obviously a good name for an R&B group. There was Gene Mumford's original Larks (on Apollo), Gene Mumford's re-formed Larks (on Lloyds), and Don Julian's Larks that did "The Jerk." Finally, there were the Larks on Violet, a group out of Ohio. However, there was another Larks: they made "It's Unbelievable" for the Sheryl label in 1961 (making the national Pop charts), as well as a lot of other music for a lot of other labels.

The story of the Larks begins in West Philly, where bass Weldon McDougal was the best friend of tenor George Tindley. In 1953, George started putting together a new group (eventually to be known as the Dreams); Weldon naturally assumed he'd be singing the bottom part. Those "dreams" were shattered when George brought in Stephen Presbery as bass.

By the Spring of 1954, the Dreams had recorded "Darlene" and Weldon saw the attention that they got. This was too much to resist and he was determined to start his own group. He ended up with two brothers, Clarence and Bill Blalock (first tenor and baritone, respectively), Calvin Nichols (second tenor and guitar), himself as bass, and Mary Archer (niece of the Dixie Hummingbirds' Ira Tucker) as lead. They named themselves the "Victors" and tried to follow in the footsteps of the Clovers, the Moonglows, the Flamingos, the 5 Keys, the Midnighters, the 5 Royales, and the Orioles. Weldon says: "We imitated sounds from the radio, but you had to sound different or better than what you heard."

It didn't take too long to realize that Mary wasn't really that good a singer and they replaced her with tenor Herman Green. (She must have realized the same thing, since she subsequently became a dancer.) It was a moot point anyway, since Weldon joined the Marines by the end of the year. Not letting his vocal pipes rust, he started another Victors group while in the service.

When he was discharged, in late 1958, he decided to give it another shot. He rounded up Calvin Nichols again, but none of the other Victors were available. A friend told him about a high tenor named Jackie Marshall, and an audition proved him to be a worthy addition. "I went to his house to ask him to sing with me," says Weldon. Baritone Bill Oxendine heard that there was a group being formed and became the fourth member.

The new group practiced for a while and soon got to the point where they needed a name. At least cigarettes are good for something: Weldon noticed a billboard advertising the new Lark coffin nails and that became their name. (Note that they were not the Larks who recorded four unreleased tracks for Chess Records in November 1959.)

Along the way, Weldon got married and decided to bring his wife, Cleopatra (a first tenor), into the group. Now there were five: Weldon McDougal, Calvin Nichols, and Bill Oxendine (who would all be members from the beginning to the end); Jackie Marshall; and Cleopatra McDougal.

In late 1960, Weldon ran into Jerry Ross, a promotion man for Atlantic Records. Ross was starting the Sheryl label and was looking for talent (especially talent that wrote their own songs). The Larks auditioned for him and soon they'd recorded at least six sides for Sheryl. The band behind them was the Manhattans, which consisted of Johnny Stiles (guitar), Harrison Scott (sax), Norman Conners (drums), and Ruben Wright (keyboards). "It's Unbelievable"/"I Can't Believe It" (two well-matched titles led by Jackie Marshall) were issued in January 1961.


"It's Unbelievable" started climbing the Pop charts and managed to claw its way up to #69. This was good enough for Jocko to include them on one of his Rocket Ship Shows at the Apollo (which also meant that he gave it lots of airplay - it's good to drum up business). The other acts on the show (which began the week of March 31) were: Clyde McPhatter, Moms Mabley, Bobby Freeman, Baby Washington, and Shep & the Limelites.

The Larks' next record was only credited to "Cleopatra," although it had the full group: "Heaven Only Knows"/"My Darling." When it went nowhere, Sheryl released "There Is A Girl" (a nice R&B rocker) /"Let's Drink A Toast."

But there was a problem. Jerry Ross had another label (Heritage) and another group (the Dreamlovers). Between their hit with "When We Get Married" and their (uncredited) hits backing Chubby Checker, Ross lost interest in the Larks. Weldon was persistent, but finally gave up trying to get his group another recording session.

Sometime in 1962, Weldon and Cleopatra split up, which put an end to her involvement with the Larks. The group was back down to a quartet.

Steve Schulman, who owned Vegas Records, put up the money for a single session, at which the Larks backed up another of his artists, Joe Hunter Charles. The result was "Freight Train Home (parts 1 and 2)," which they pretty much made up in the studio. While Schulman wanted to place Charles into the Larks, it never happened and this was their only collaboration.

When the rest of the Larks found out that Jerry Ross had recorded Jackie Marshall as a single, it caused a lot of friction in the group and Jackie ended up leaving for a while. (Since I can't find any listings for him from this period, I assume that nothing was ever issued from that session.) Fortunately, Weldon knew someone who recommended Irma Jackson to them, and she joined as the new lead.

They recorded a few masters independently, two of which Weldon released on his own label, Priority, in 1963: "Don't Cry"/"Without You Baby." They were quickly reissued on Fairmount, a subsidiary of Cameo/Parkway, but failed to take off. Irma Jackson departed and Jackie Marshall returned to do lead chores.

Somewhere along the line, Weldon teamed up with Johnny Stiles (the guitarist from the Manhattans backup band) and Luther Randolph to start the Harthon label. While Harthon would turn out many Soul classics over the years, they decided that it was for new talent, so neither the Larks nor the Manhattans ever appeared on it (although the Larks would back up many artists without credit). It was not only a label, but a production company, so many of its masters were sold to other companies.


In early 1964, the Larks hooked up with Bobby King, a record store owner who had the Cross Fire label. Jackie led "Fabulous Cars And Diamond Rings" (a nice Sweet Soul ballad) while Bill Oxendine was out front on the flip, "Life Is Sweeter Now." The songs were re-released on Guyden in March, 1964, but went nowhere. [Interestingly, Guyden had released songs by another Larks group only five months before: "I Want Her To Love Me" was also a reissue; the original for this group from Ohio was on the Violet label.]

1964 also saw a Larks release on Big Al Sears' Arock label: "For The Love Of Money"/"Another Sleepless Night," both led by Jackie. They went into the studio with the top side; the flip was just something thrown together quickly. Over the summer of that year, the Larks backed up Barbara Mason on "Dedicated To You." The flip was "Trouble Child," on which Barbara was backed by the Tiffanys, a group that recorded for Arctic (as did Barbara). It came out on the Crusader label in September. Crusader re-released it the following year (with a different record number); it also came out on the related Charger label.

The Larks started off 1965 with a week at the Apollo (beginning on January 22). They shared the stage with the Vibrations, Ben E. King, Dionne Warwick, Irma Thomas, Stu Gilliam, and the Reuben Phillips Orchestra.

Sometime in 1965, the Larks did "Love Me True" (another nice Sweet Soul sound), backed with "Love You So" on the Jett label (owned by Weldon). Both sides were led by Jackie, although it was the last time he'd front the Larks.

In April of 1965, Scepter Records released "Just A Feeling"/"Lost Love," two songs which had been part of the sessions with Irma Jackson back in 1963. This time, however, they were issued as by "Irma and the Fascinators."


The Larks weren't getting the hits and, with Weldon devoting time to Harthon, they were pretty dormant. However, they gave it another shot. Jackie Marshall left for the last time ("We got tired of trying to get Jackie to sing," says Weldon) and Weldon, Bill, and Calvin brought in Vivian McDougal, Weldon's new wife. This time they called themselves the "Four Larks." (Jackie Marshall had at least one subsequent record, on Cobblestone, in early 1969: "Fabulous Cars And Diamond Rings"/"Please Be Real.")


In early 1967, Weldon privately recorded at least ten masters with the Four Larks. These were all sold to Capitol records, which released them, over the next two years, on their Uptown and Tower subsidiaries. Most of these had Vivian in the lead. Weldon also recorded Jackie Marshall, whose ""Fabulous Cars And Diamond Rings"/"Please Be Real" ended up on Buddah's Cobblestone subsidiary, in 1970.


In May 1967, Uptown issued "That's All That Counts"/"You And Me." In September, "Another Chance"/"Rain" came out on Tower, followed by "Groovin' At The Go-Go"/"I Still Love You (From The Bottom Of My Heart)" in February 1968. The final Tower release, in October 1968, had them backing Joe Shamwell, a DJ from Jackson, Mississippi. While he does get songwriter credit, his name is strangely absent from the label, which only credits the Four Larks.


For their final record, the Larks went back to their roots with a reprise of "It's Unbelievable" (led by Vivian). The flip, "Keep Climbing Brothers," went in a different direction altogether. It's mostly an instrumental by the Larks' backup band (Sam Reed, sax; Norman Harris, guitar; Luther Randolph, keyboards; Ronnie Baker, bass; and Earl Young, drums), with the group chanting over it. These sides were issued on Uptown in February 1969.

Finally, the Larks drifted into history. They'd been together for ten years, but, after cracking the charts with their first record, they could never get another hit.

In the 70s, Weldon worked for Chip's Record Distributors in Philadelphia. Then, he was hired by Motown to handle their regional promotions in the Northeast. After that, they sent him to Miami and Chicago. Finally, he became their Director Of Special Projects when they moved the operations out to California.


In 2006, almost all the former members of the Larks (Weldon, Bill, Calvin, Jackie, Cleopatra) are still alive. Only Vivian McDougal is deceased (June 2000). Weldon, who was still doing independent production work, passed away, from cancer, on October 22, 2010.

While I can remember Jocko playing "It's Unbelievable" over WADO, I'm not sure I ever heard another recording by the Larks. It wasn't for lack of trying, but they never had a manager, which probably hurt them in the long run.

Special thanks to Mike Sweeney, George Korval, and Neil Pellegrin. Discographies courtesy of Ferdie Gonzalez.




THE LARKS
SHERYL 334 It's Unbelievable (JM) \I Can't Believe It (JM) - 1/61


CLEOPATRA [backed up by the Larks]
SHERYL 335 Heaven Only Knows (CM) /My Darling (CM) - 61


THE LARKS
SHERYL 338 Let's Drink A Toast (JM) /There Is A Girl (JM) - 61


JOE HUNTER CHARLES & THE LARKS
VEGAS 625 Freight Train Home, Part 1 (JHC)/Part 2 - 62


IRMA & THE LARKS
PRIORITY 322 Don't Cry (IJ)/Without You Baby (IJ) - 63
Re-released on Fairmount 1003 (1963)


THE LARKS
CROSS FIRE 74-50 Fabulous Cars And Diamond Rings (JM)/74-49 Life Is Sweeter Now (BO) - 64
Re-released on Guyden 2103 (3/64)

AROCK 1010 For The Love Of Money (JM) /Another Sleepless Night (JM) - 64



BARBARA MASON & THE LARKS
CRUSADER 111 Dedicated To You (BM)/ [Trouble Child - Barbara Mason & Tiffanys] - 9/64
Re-released on Crusader 114 (1965) and Charger 111 (7/65)



THE LARKS
JETT 3001 Love Me True (JM) /Love You So (JM) - 65



IRMA & THE FASCINATORS (old Irma & Larks masters)
SCEPTER 12100 Just A Feeling (IJ) /Lost Love (IJ) - 4/65


THE FOUR LARKS
UPTOWN 748 That's All That Counts (VM) /You And Me (VM) - 5/67
TOWER 364 Another Chance (VM) /Rain (VM) - 9/67
TOWER 402 Groovin' At The Go-Go (VM) /I Still Love You (VM) - 2/68
TOWER 450 I've Got Plenty (JS) /Can I Have Another Helping Please (JS) - 10/68
UPTOWN 761 It's Unbelievable (VM) /Keep Climbing Brothers (instrumental) - 2/69


LEADS: JM = Jackie Marshall; CM = Cleopatra McDougal; JHC = Joe Hunter Charles; BO = Bill Oxendine; BM = Barbara Mason;
IJ = Irma Jackson; VM = Vivian McDougal; JS = Joe Shamwell




Unca Marvy's Home Page
More Articles