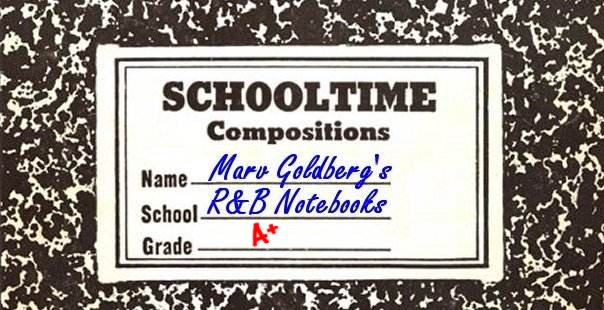 Larry Birdsong
By Marv Goldberg

© 2020 by Marv Goldberg
Larry Birdsong was an underrated singer who only had one national chart hit (and that was only for a single week on the "Most Played R&B By Jockeys" list). In spite of that, he had a powerful tenor voice and had releases over a 25-year period.




Lawrence Edward Birdsong was born in Pulaski, Tennessee on either June 15, 1934 or June 16, 1935 (both dates exist in his Social Security record). However, 1934 is more in keeping with his age (5) in the 1940 census. (That is, he was 5 as of April 1940, not having reached his 6th birthday yet.) Larry was the son of James Edward Birdsong and Lizzie Alberta McElroy. Pulaski is about 75 miles south of Nashville.

Aside from singing, Larry worked on railroads in some capacity, something that's not documented anywhere. His Social Security number started with "728-12", which means it was issued by the Railroad Retirement Board ("728") between 1953 and 1955 ("12").


By mid-1955 at the latest, Larry was singing around Nashville and had been discovered by Ted Jarrett, who worked for (and recorded for) Ernie Young's Excello label, operated out of Ernie's Record Mart.

Theodore Roosevelt "Ted" Jarrett (Excello's a&r man), was also, over his long career, a songwriter, producer, talent scout, singer, promoter, record company owner, artist manager, and disc jockey (WSOK in Nashville). In 1955, he wrote "It's Love Baby (24 Hours a Day)", recorded by Earl Gaines (singing with Louis Brooks and His Hi-Toppers), which charted at #2. Larry Birdsong and Ted Jarrett would be associated throughout most of Larry's career.


Larry's first Excello record, issued in October 1955, was "You Won't Be Needin' Me No More", backed with "It Won't Be This Way Always", two tunes written by Ted Jarrett. They both feature his powerful tenor voice and both received a "B" in the November 5 Cash Box:


You Won't Be Needin' Me No More: Larry Birdsong puts a lot of feeling into his vocal of the slow, rhythmic blues. Wailing in the break adds color. Good vocal, good beat, good blues wax.

It Won't Be This Way Always: Another slow blues presented in good style by the chanter. Chanter sings with impelling impact. Pretty melody handled smoothly. Two good sides.


Soon after, Excello released "Love, Love, Love" and "Goofin' Off" by Ted Jarrett, a man who knew how to keep busy. "Love, Love, Love" was subsequently recorded by country singer Webb Pierce and became a smash C&W hit.


In spite of the good reviews, nothing much happened with Larry's record and, in March 1956, Excello tried again with "Pleadin' For Love", backed with "You'll Never Never Know", two tunes that Larry had written.

On these, Larry was backed by Louis Brooks (sax) & his Hi-Toppers. He'd possibly been appearing in Nashville with them, although by August 1955, Brooks' singer was Earl Gaines.


On April 14, 1956, Cash Box made "Pleadin' For Love" one of its Best Bets, along with "Radar" by Mr. Bear and "What Is Your Decision" by the Harptones. The sides were reviewed in the same issue:


Pleadin' For Love (B+): Larry Birdsong offers a strong side in this melodic slow beat blues. Birdsong handles the romantic lyric with an appealing vocal and the deck should prove a potent sales magnet.

You'll Never Never Know (B): Larry offers a quick beat jump on the flip. It's well done and is a good coupler to aid in the overall power of the disk. However, the strong deck for the chart drive is "Pleadin' For Love".


By May 26, Cash Box had raised it from a Best Bet to an R&B Sure Shot, which was defined this way: "The Cash Box R&B 'Sure Shots' highlight records which reports from retail dealers and juke box operators throughout the nation indicate are either already beginning to sell in quantity or else give every sign of doing so."

"Pleadin' For Love" was #11 on Billboard's Most Played R&B By Jockeys list on July 21, 1956 (sharing that spot with Ray Charles' "Hallelujah, I Love Her So" and Little Willie John's "Letter From My Darling"); however, that was the only week it was on a national chart. Other than that, it was only a hit in certain regions: #1 in Memphis (by April 7), #6 in Nashville, #3 in Dallas, #3 in New Orleans, #2 in Mobile, #5 in Savannah, #2 in Detroit (by August 18), #1 in San Francisco (by August 18), and #3 in St. Louis (by September 1). Probably the fact that it took so long to spread across the country is what kept it off the national charts.


By June 1956, however, Larry Birdsong was recording for Calvert Records, a company owned by Alan Bubis (with Ted Jarrett as its a&r man). Bubis and Jarrett would be allied in other ventures over the years. Alan Bubis and his cousin, Reynold Bubis, also owned some Nashville bars; in the 1958 city directory, they both owned liquor stores.


His first Calvert release was "Now That We're Together" (written by Jarrett), paired with "We'll Never Part" (written by Larry). On "Now That We're Together" (with an unidentified group in the background), Larry keeps slipping in and out of falsetto.

Cash Box reviewed the songs on June 23, giving both a "B+":


Now That We're Together: Larry Birdsong flitters through a number of vocal ranges as he delivers the slow paced, rhythmic ballad. Effective and ear pleasing wax. Its melody vocal sounds, romantic lyric add up to a strong offering.

We'll Never Part: Birdsong sings a middle beat bouncer with a warmth that comes through. An easy to listen to deck that stirs. Good deck.


Finally, after nearly a year on the scene, I found a Larry Birdsong appearance. On June 1, Larry was at the Oklahoma City Municipal Auditorium, along with Guitar Slim and Lloyd Lambert's orchestra.



In Cash Box's mid-year poll (in its July 14, 1956 edition), Larry Birdsong came in at the number 7 position in the "Which Up And Coming Male Vocalist Do You Think Is Most Promising?" category. He was behind Little Willie John and Little Richard (tied for first place), Bubber Johnson, Nolan Lewis, Carl Perkins, and James Brown. He beat out Joe Tex, Elvis Presley, Bobby Charles, Eddie Bo, Danny Overbea, Bobby Mitchell, Billy Brooks, Solomon Burke, and Mr. Bear.

On July 20, 1956, he appeared at the Manhattan Casino (St. Petersburg, Florida) along with the Joe Morris Orchestra (including his singer, Ursula Reed). Don't be late: dancing starts at 9 PM.


On August 18, he and Charles Brown appeared at the Doris Miller Auditorium in Austin, Texas. On September 2, the two were at the Labor Union Hall in New Orleans. On September 6, it was the Orchid Room in Kansas City, along with Linda Hopkins. The September 8 Cash Box said that he was "one-niting thru [the Chicago] area."


In September, Calvert released "Tell Me The Truth" and "Three Times Seven". Since the master numbers on these are contiguous with songs by the Clips, it's probable that they were the backup group (but there's nothing to indicate that on the label). On September 29, Cash Box placed "Tell Me The Truth" on its R&B Best Bets listing (along with the Heartbeats' "Oh Baby Don't"). They were reviewed in the October 6 Cash Box:


Tell Me The Truth (B+): Birdsong sings a slow beat love item that is infectious, moving and exciting. The chanter's treatment is very strong on a strong hunk o' material. Watch it.

Three Times Seven (B): Larry Birdsong warns his 'baby' that she'll see her mistake some day. It's a slow blues performed by Birdsong with an ease and clarity that makes good listening.


Then, it was off to Los Angeles, where he the Robins, and Chuck Higgins appeared at Billy Berg's 5-4 Ballroom in early October. October 17 found him at the Riverside Ballroom in Phoenix, along with the Joe Morris Orchestra and Claudia Swann. The same three appeared at the Flame Club (Amarillo, Texas) on October 19.

On November 16, Larry and Joe Morris (with his Cavalcade Of Blues Orchestra) were back at the Manhattan Casino in St. Petersburg, Florida. No other acts were mentioned.

Cash Box's end-of-year poll (in the December 8 edition) found Larry at the number 6 position in the "Most Promising New R&B Male Vocalist Of 1956" category. He was behind Little Richard, Sonny Knight, Otis Rush, Bobby Charles, and Bobby "Blue" Bland. However, since Little Richard had 44,857 votes and runner-up Sonny Knight only had 29,827, Larry's 6,772 was nothing much to write home about. Even Screamin' Jay Hawkins could only muster 4,628. (Of course, think of all the singers who didn't make the list in the first place.)


On Christmas Eve, Larry and Joe Morris were at the Gambrella Room in Tuscaloosa, Alabama. January 20, 1957 found him at the Labor Union Hall in New Orleans, along with the Clovers, Roy Milton, and Mickey Champion.


In February 1957, a new Larry Birdsong record, this time on Decca: "Let's Try It Again" (written by Ted Jarrett and Joe Morris), backed with "Oo Wee Honey" (also written by Ted Jarrett). On them, he was backed up by Ted Jarrett And His Band. Was this really Joe Morris' Orchestra? "Oo Wee Honey" has a trumpet solo, so it could be. "Let's Try It Again" has a group that sounds suspiciously like the Dread Chorus. The very next release on Decca was "Somebody Somewhere" and "You're My Baby" by Gene Allison, another singer Ted Jarrett managed; Larry would record both these songs in 1959. It's possible that both the Birdsong and Allison tunes were leased by Decca.

Larry's record was reviewed in the February 16 Cash Box:


Let's Try It Again (B+): Larry Birdsong offers a slow, rhythmic romantic blues, turning in a smooth and effective performance. Birdsong imparts sincerity and quality to his singing. The deck deserves close attention.

Oo Wee Honey (B): Birdsong sings a middle beat bouncer with good results. Deck comes off well.


March 22 found Larry starting a week at the Apollo Theater. He shared the stage with Bo Diddley, Screamin' Jay Hawkins, Andre Williams, Claudia Swann, Phyllis Branch, and the Cardinals. On April 28, it was back to New Orleans, to appear at the Blue Eagle.


In August 1957, Ewart Abner, of Vee-Jay records, announced that the label had signed Larry Birdsong. Ted Jarrett, who brokered the deal, made sure that Gene Allison was signed at the same time.


Larry's first Vee-Jay record was released in August: "If You Don't Want Me No More", coupled with "I'm Pleading Just For You". They were reviewed in the August 31 Cash Box:


If You Don't Want Me No More (B+): Larry Birdsong makes a strong pitch in the direction of hitdom with his real funky reading of the slow beat, rhythmic ballad-blues. Birdsong really feels this song and gives it everything. Very strong offering that could take off for the upper regions.

I'm Pleading Just For You (B): Birdsong backs with another strong wax. A middle beat accentuated rhythm effectively presented. The chanter swings with excitement. Good coupler.


But there was a problem. Gene Allison's first Vee-Jay release, "You Can Make It If You Try", completely overshadowed Larry's efforts for the label.

On August 23, 1957, Larry and Joe Morris once again appeared at St. Petersburg's Manhattan Casino.


The next Larry Birdsong Vee-Jay release was November's "Time Will", backed with "Oh, Oh, My Darling". "Time Will" has the ghastly Dick Noel Singers; a new low for the Dread Chorus. In spite of this, the December 28 Cash Box gave both sides a "B" rating.


Time Will: Larry Birdsong, with the assistance of the Dick Noel Singers, offers a slow, drifty delectable. Birdsong comes off very well on this melodic enchanter and could come through with a solid seller. Could appeal to all ages. [Or, as it turned out, it appealed to no one.]

Oh, Oh, My Darling: Birdsong gets into the down to earth r & b - r & r on this side with a middle beat shuffle the teeners will understand. Strong beat and lyric.


I don't know when they married (probably in 1957), but Larry is in the 1958 Nashville City Directory with wife Laurine. Her maiden name was Frances Laurine Wilson.


Larry's final Vee-Jay record was issued in May 1958: "Goodbye Goodbye", coupled with "Fannie's Place" (on which he sounds like Jerry Lee Lewis). They were reviewed in the May 24 Cash Box:


Goodbye Goodbye (B+): Larry Birdsong wails a slow, sorrowful blues with all the emotion he can muster. Birdsong's treatment has that gospel chant flavor. His message comes through effectively. Strong offering.

Fannie's Place (B): A middle beat jump that Birdsong swings out with zest. A happy little ditty that should please the teeners, tho "Goodbye" has more meat to it.


Here's an article from the July 18, 1958 Tampa Bay Times (St. Petersburg, Florida). It was titled 'Looking Back' Composer Here:


Suncoasters with a yen for music are invited to sit in on a personal appearance of vocalist Larry Birdsong tonight in Manhattan Casino.

The Peacock and Mercury recording artist is composer of "Looking Back," popular ballad now waxed by Nat King Cole. "Pleading For Love" is another number bearing the Birdsong label.


I have no idea what to make of that second paragraph. "Looking Back" was written by Clyde Otis, Brook Benton, and Belford Hendricks, none of whom recorded for Peacock. Of course, Larry Birdsong didn't either (nor was he ever on Mercury).

When nothing happened with the last Vee-Jay release, Ted Jarret moved Larry over to the Champion label, owned by Alan Bubis and his cousin, Reynold Bubis (again, Jarrett was its a&r man).


"Live The Life I Sing About" and "Every Night In The Week" were issued on Champion in November 1958. The backup group (much better than the Dread Chorus) was called "His Songbirds" ("Birdsong"; "Songbirds"; get it?). They were reviewed (strangely) in the December 8 Billboard:


Live The Life I Sing About: Larry Birdsong comes thru with a potent reading of a strong rockaballad selling it with feeling helped by a male vocal group.

Every Night In The Week: On this side the changer sells a bluesy effort nicely, but the flip has the edge.


Why did I call those reviews "strange"? They weren't bad reviews at all, but "Life" was only rated two stars and "Night" got one!

Billboard was a little late reporting on the formation of Champion Records. It wasn't until February 2, 1959 that they said: "Alan and Reynold Bubis, former owners of Republic Records, Nashville, back in the business with the Champion label, pacting Larry Birdsong, Earl Gaines and Jimmy Beck." (Beck would be the bandleader on all of Larry's Champion releases.)


Larry's next Champion release was March 1959's "Do You Love Me", backed with "Try Me One More Time". This time the chorus wasn't identified on the label. I can't find a review.


On April 25, Larry was one of 35 acts that performed at the Greenville (South Carolina) Memorial Auditorium. It was called the "Big Record Show Of Stars" and all had been on the Dick Clark show recently (although I can't find when Larry was there). The acts included Danny & The Juniors, Cathy Carr, the Virtues, Johnny "Guitar" Watson, Jimmy Beck, Earl Gaines, and Jimmy Ricks.


The next Champion release was "Scooter Poofin'", backed with "Wish I Didn't Love You So", issued around May 1959 (both with an unidentified group). I have no idea what the term "scooter poofin'" means; it seems to refer to going to a Lovers' Lane, but the term doesn't exist outside of this song. "Wish I Didn't Love You So" was the same song that had been recorded by the Clips on Republic, back in November 1954 (remember that the Bubis brothers had owned Republic). This is another one that wasn't reviewed.


There was one more record on Champion: "You're My Baby", coupled with "Somebody Somewhere", issued in August 1959. They were reviewed in the September 5 Cash Box (which gave the wrong title for "Somebody Somewhere"). [Note that the same songs had been recorded by Gene Allison for Decca back in 1957.]


Someday Somewhere [sic] (B+): The singer attacks this hand-clapping jump tune with vigor and enthusiasm. Attractive vocal style; will grab off many sales and spins.

You're My Baby (B): Slow, pounding, low-down blueser completes the pairing.


Larry's next release was on the Bubis Brothers' Cherokee label. Considering that the last known Champion release number was 1017 and the Cherokee release was 1018, this was probably meant to be on Champion, which had been discontinued for some reason. The titles were "Since You Left Me Behind" and "Young And Fancy Free", issued in November 1959. The sides were reviewed in the November 28 Cash Box:


Since You Left Me Behind (B+): Birdsong does a rhythmic vocal on the order of Jackie Wilson and could succeed here like the later. Exciting sounds from the combo-chorus. Watch R&B lists, too.

Young And Fancy Free (B): Songster puts a fine romantic foot forward. Combo backs effectively.


Listening to "Since You Left Me Behind", it's easy to hear why they compared him to Jackie Wilson. "Young And Fancy Free", a much more restrained performance, was credited to "Larry Birdsong And His Orchestra".


A new year; a new label. This time it was Johnny Vincent's Ace Records, where Larry had a single release in April 1960: "I'm So Glad You're Home" and "Who Do You Love". Both songs were credited to "Frances Birdsong", Larry's wife. "Who Do You Love" is another Jackie Wilson sound.

The tunes each received three stars in the May 9 Billboard:


I'm So Glad You're Home: Fine debut wax by the chanter on a listenable rockaballad that is sung with much emotion.

Who Do You Love: Larry Birdsong bows on the label with a rocking reading of a wild rocker back by a sharp fem group. Good wax.


It was his only release in 1960.

Note that I've seen Excello 2183 ("I'll Be What You Want Me To Be" / "It's All Over Now") credited to Larry Birdsong, but this mid-1960 release was by Larry's brother, Jimmie Birdsong.

On August 1, 1960, Larry was part of a concert in Nashville's Hadley Park. Also there were Christine Kittrell, Earl Gaines, and Alpha Zoe Hall. The event was directed by Don "Q" Pullen (whom you might recognize from the nice 1950 Bullet recording "Private Property Blues" by Don Q & the Q-Tones).




In late 1960 or early 1961, Larry signed with the Home Of The Blues label. Ruben Cherry, owner of the Home Of The Blues record shop on Beale Street in Memphis, owned the similarly-named label. His aunt, Celia Goldstein Camp, was credited with writing some of Larry's songs (as "Celia G. Camp" or "C. G. Camp").

Note that most songs on Home Of The Blues also have the otherwise-unidentified Larryettes. Also, it looks like the 100 series and the 200 series were issued concurrently.


The first offering, in February 1961, was "Stay With Me", coupled with "Today" (both with the Larryettes). Cash Box called the disc a "Best Bet" in their February 18 edition, rating both sides "B+".


Stay With Me: Vet R&B songster and combo-femme chorus do the upbeat blues pleader with solid sock-beat authority. This romp should attract both pop-R&B interest. Keep tabs on deck. [Translation: watch this one.]

Today: The performer gets string backing for his understanding essay of the feelingful lost-love opus. Another possible pop-R&B success story.


It didn't take long for Home Of The Blues to issue another record, this time in March: "Little School Girl" (without the Larryettes), backed with "Continental Time", a dance record. These were reviewed in the April 8, 1961 Cash Box:


Continental Time (B+): Vet songster latches on to the step whose various newly released disk versions indicate it may be the next teen-dance favorite. Birdsong and his combo-chorus accompaniment offer a solid reading.

Little School Girl (B): More catchy doings by the pro performer.


His third HOTB record came out in June 1961: "I'll Let Nothing (Separate Me From Your Love)", paired with "Sooner Or Later" (both with the Larryettes). These weren't reviewed.

The November 4, 1961 Cash Box had an article titled "VeeJay [sic] To Release Home Of The Blues Label":


VeeJay Records has entered into an agreement with the Home Of The Blues label of Memphis whereby the latter label will be released under a VeeJay-Home Of The Blues tag, according to a joint announcement by VeeJay head E.B. [Ewart] Abner and "Home" prexy Ruben Cherry.

With the addition to the VeeJay catalog of such vet R&B performers as the Five Royales, Larry Birdsong, Roy Brown, [and] Willie Cobb, Abner feels that such VeeJay artists as Jerry Butler and Dee Clark, normally cut in R&B are now set for further activity in the pop field....

First releases under the deal are: the Five Royales' "So Much In Need" and "They Don't Know" and Willie Cobb's "You Don't Love Me" and "You're So Hard To Please".


The 5 Royales and Willie Cobb records named were subsequently released on Vee-Jay also, with "Produced By Home Of The Blues" on the label. However, there was never a Larry Birdsong HOTB release on Vee-Jay.


On December 7, 1961, Larry appeared at the Club Baron in Nashville. It was his first documented appearance since March 1959. The ad said it was his Anniversary Show, but didn't bother to say what it was the anniversary of. Also appearing were the Larryettes and Christine Kittrell.


Larry's last Home Of The Blues record was issued in February 1962: "Aunt Mattie" and "I Can't Keep From Crying" (both with the Larryettes). They were reviewed in the March 10 Cash Box:


Aunt Mattie (B+): Larry Birdsong and the Larryettes dish up some hard, fast-moving rockin' sounds on this appealing opus. The chanter and his group read the tune with the kind of success ingredients that spell heavy airplay.

I Can't Keep From Crying (B): This time the songster sounds a little like Ray Charles for a throbbing, r&b lament. Side should prove popular with all of Birdsong's many fans.


This seems to be the last time a Larry Birdsong record was sent out for review.

Larry Birdsong isn't heard of again until late 1963, when he shows up, with his own band, playing fraternity parties at Nashville's Vanderbilt University. There are three different listings between November 3 and December 14, but there were no recordings that year.


There was a 1964 Soul-sound release on Ray Scrivener's Showboat label from Santa Claus, Indiana: "You're Not Gonna Worry Me", backed with "Girl, Be Careful". (The latter song also has Pamela Kelly, possibly one of his Larryettes. At least "You're Not Gonna Worry Me" has an uncredited female group.) While the two Showboat release numbers before this were from 1960, the master numbers show this one to be from 1964

In September 1964, he entertained at another Vanderbilt frat party.


And then, all was quiet for a few years. Around March 1967, he turned up on the Sur-Speed label out of Nashville, owned by Wilbur Clarence "Red" Wortham. The first of these Soul-sound records was "If I Could Only Hold Back My Tears", backed with "Somebody Help Me (Find The One That I Love)".


Another Sur-Speed record came out later in 1967: "I'm So Glad You're Home", paired with "Every Night In The Week". "Glad" is the same song he'd done on Ace back in 1960. Then, writer credit went to wife Frances Birdsong; now, it was credited to Larry. Presumably this meant that they were divorced by now, but I'm not sure. "Every Night In The Week" was a Ted Jarrett tune.

In 1969, Larry turned up on ref-o-ree Records (which is spelled in all lower case on the label, so that's the way I'll write it here). It was the R&B subsidiary of Spar Records in Nashville, owned by old friend Alan Bubis (along with Bill Beasley). A&R was, once again, handled by Ted Jarrett. By this time, Larry had abandoned Soul for a Funk sound.


The first ref-o-ree release was "Tell Me The Truth", backed with "Sea Sand", issued in early 1969. "Tell Me The Truth" was the same song he'd done on Calvert back in 1956 (and that Gene Allison had done on Vee-Jay in 1958).

On June 29, 1969, Larry appeared at the Hadley Park Sunday Concert in Nashville. Also present were the Messengers Combo and Jimmy Church. As usual, the event was directed by Don Q Pullen.


Another 1969 ref-o-ree record was "Sugar", which several sites claim is by Larry Birdsong and Thomas Henry. However, the label only shows Henry's name and I haven't heard it, so I don't know if there are two voices.

Larry was back at Hadley Park on August 31, 1969, along with the Dixie Travelers, Soul Co., Inc., Frank Howard, the Imperials, Jimmy Church, and Johnny Sneed. Once again, the show was directed by Don Q.


October 1969 saw another ref-o-ree funk record: "Digging Your Potatoes", paired with "Fairly Well". The last ref-o-ree disc was issued in (probably) mid-1970: "I'd Like To Try It One More Time", backed with "I'll Pick My Own Chicken".

In March 1975, Larry Birdsong was part of a salute to Nashville radio station WLAC. Others there were Peggy Gaines, Jimmy Church, Good Rockin' Hoppy, Breddie North, Fred Waters, Corky Thredkell, Sandra King, Tyrone Smith, Brenda Hall, and Big Howard. (I have to admit I've never heard of any of them.)

By 1981, Larry had switched over to gospel. There was a single on the Carrie label by Larry Birdsong & The Gospel DCs: "I Felt Alright" and "Do You Love My Jesus". The next year saw a gospel album on the Ricare label. Those were his last recordings.

There was a wonderful article in the December 6, 1981 Tennessean (a Nashville newspaper) about station WLAC. The three paragraphs worth quoting are from an interview with DJ Bill "Hoss" Allen:


The payola business could be lucrative, according to Allen, who was sent a Form 1011 at the end of the year by record companies for his "consulting" work. As an example, he recalled when artist Larry Birdsong left Ernie Young's label to go to Vee-Jay. Young offered him $25 a month not to play any Birdsong records.

Allen took it and then told Vee-Jay's representative, who gave him $100 a month not to play Young's releases. Allen doubled the figure when he repeated the story to Leonard Chess and Chess matched it. [I don't understand this last sentence; it couldn't have had anything to do with Larry Birdsong, who didn't record for Chess. Possibly he meant that Chess paid him not to play Vee-Jay records, which would make sense since they were Chicago competitors.]

"I had it coming and going," he said. "Of course, payola was not illegal until October, 1958."


Larry Birdsong died, in Nashville, on August 7, 1990. Supposedly he'd been dead for several days before his body was discovered. The August 11 Tennessean had a death notice that listed many surviving relatives, but said nothing about him and never mentioned that he'd been a singer.

I like Larry Birdsong. It's a shame that the public didn't follow suit (although some of the labels he was on probably didn't have much distribution).


Special thanks to Victor Pearlin.


LARRY BIRDSONG
EXCELLO
2064 It Won't Be This Way Always / You Won't Be Needin' Me No More - 10/55
2078 Pleadin' For Love / You'll Never Never Know - 3/56
also on Reo 8128 in Canada

CALVERT
102 Now That We're Together / We'll Never Part - 6/56
104 Three Times Seven / Tell Me The Truth - 9/56

DECCA
30186 Let's Try It Again / Oo Wee Honey - 2/57

VEE-JAY
254 If You Don't Want Me No More / I'm Pleading Just For You - 8/57
262 Time Will / Oh, Oh, My Darling - 11/57
277 Goodbye Goodbye / Fannie's Place - 5/58

CHAMPION
1003 Live The Life I Sing About / Every Night In The Week - 11/58
1006 Do You Love Me / Try Me One More Time - 3/59
1009 Scooter Poofin' / Wish I Didn't Love You So - ca 5/59
1015 You're My Baby / Somebody Somewhere - 8/59

CHEROKEE
1018 Since You Left Me Behind / Young And Fancy Free - 11/59

ACE
589 I'm So Glad You're Home / Who Do You Love - 4/60

HOME OF THE BLUES (with the Larryettes)
116 Stay With Me / Today - 2/61
231 Little School Girl / Continental Time - 3/61
121 I'll Let Nothing (Separate Me From Your Love) / Sooner Or Later - 6/61
240 Aunt Mattie / I Can't Keep From Crying - 2/62

SHOWBOAT
1506 You're Not Gonna Worry Me / Girl, Be Careful (with Pamela Kelly) - 64

SUR-SPEED
218 If I Could Only Hold Back My Tears / Somebody Help Me (Find The One That I Love) - ca 3/67
226 I'm So Glad You're Home / Every Night In The Week - 67

ref-o-ree
704 Tell Me The Truth / Sea Sand - early 69
710 Digging Your Potatoes / Fairly Well - 10/69
719 I'd Like To Try It One More Time / I'll Pick My Own Chicken - 70

CARRIE (Larry Birdsong & The Gospel DCs)
974 I Felt Alright / Do You Love My Jesus - 81

RICARE R501 I'm Glad I Chose God - 82 (with the Greater St. John [Baptist Church] Mass Choir)
I'm Glad I Chose God
You Ought To Take The Time Out
We Have A Wonderful God
Why Don't You Take The Time Out
Do You Love My Jesus
Intersessory Prayer
I'm A Wretch
Heaven On My Mind
I Felt Alright


BMI lists 19 songs written in whole or in part by Larry:

Digging Your Potatoes
Fairly Well
Fannie's Place
Girl, Be Careful
Goodbye Goodbye
If I Could Only Hold Back My Tears
I'll Pick My Own Chicken
I'm Pleading Just For You
I'm So Glad You're Home (originally credited to Frances Birdsong)
It's All Over Now
Live The Life I Sing About
Oh, Oh, My Darling
Pleadin' For Love
Sea Sand
Since You Left Me Behind
Somebody Help Me Find The One I Love
Sooner Or Later
We'll Never Part
You're Not Gonna Worry Me

Not on the list, but credited on record labels:

You'll Never Never Know
Who Do You Love (originally credited to Frances Birdsong)




Unca Marvy's Home Page
More Articles