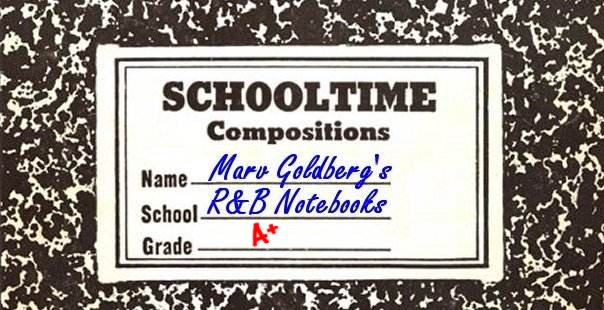 The Limelighters

By Marv Goldberg

Based on interviews with Eugene Tompkins


© 2002, 2009 by Marv Goldberg
Did you ever wonder who sang the country's top hits for the "budget" labels? Probably no one important, you say. However, don't forget that the Love Notes (of "Surrender Your Heart" fame) started their career like that. And here's another group, with nine released songs, only two of which were under their own name!

The story begins in the Morrisania section of the Bronx, a neighborhood which boasted the Crickets, the Chords, and the Wrens. In 1954, Eugene Tompkins sang with a group called the Royal Tones (which included Leo Macedon, Henry Wilkerson, and Robert Carr, soon to be part of Robert And Johnny). This group practiced until they felt they were ready to try their luck with Atlantic Records. Vice President Jerry Wexler told them to come back with their parents' consent and they'd get a recording session. The group immediately broke up when Leo's mother refused to sign.

Eugene, a second tenor, then took up with some other guys he knew from the Washington Avenue area (second tenor Sammy Fain and baritone Henry Gunter) to form a trio called the Clefs. Eugene remembers the stores on Prospect Avenue where the Clefs, for a modest thirty-five cents a throw, could cram into a record-your-own-voice booth with the dream of immortalizing their sound.

Soon the Clefs had added some more neighborhood friends: first tenor William "Dutch" Nadel and then bass Otis Anthony "Tony" Streeter. Then, the first of their name changes occurred. (What's in a name? Keep reading!) Much has been written about the proliferation of "bird" groups and "car" groups; some names are less romantically derived. Henry Gunter was working in a shoe store and found a name that interested him on a shoebox: Limelighters.

Unlike most groups of the day, the Limelighters tried to pattern themselves after their idols (the Chords, Flamingos and 5 Keys), but never succeeded in sounding much like any of them. They sang mostly ballads to practice, but oddly, ended up recording mostly jump tunes.

Eugene remembers a talent show at Morris High School, where it was advertised that the winners would get uniforms. All the neighborhood groups entered, including Ruth McFadden and her unnamed backup group (in which Eugene met the woman he was to marry). For some reason, Tony Streeter knew he couldn't make the show and the Wrens' George Magnezid introduced the guys to bass Arthur Crier, who filled in for him.

"Throwing the fly" was a thing that groups used to do during the dance breaks in their songs. This consisted of one member pretending to have a fly in his fist and "throwing" it at the next member to do a dance routine. The Limelighters must have done it well; they won the show.

Some people introduced them to music store owner Buddy Dunk, who became their manager. He took them to another Buddy - bandleader Buddy Walker - who became their musical director and coach.


Dunk knew Maurice Wolsky, owner of Today's Items (a company that released songs on Today's Records, one of those budget labels that covered hits) and a quick session was arranged. One day, in March 1956, they were given a list of current hit songs to practice by the following morning. These included: "The Magic Touch" (led by Eugene), "Long Tall Sally" (fronted by Sammy), "I Want You To Be My Girl" (Eugene), "Church Bells May Ring" (Sammy), "Little Girl Of Mine" (Sammy), and "Speedoo" (Sammy). These were all songs that they sang on street corners, which accounts for some of the strange lyrics; no one had thought to provide them with songsheets. The only song they hadn't had time to really practice was Bill Haley's "R-O-C-K." Fortunately bass Tony Streeter kind of knew the words and did lead chores, with baritone Henry Gunter switching down to bass. The session, in which they were backed by the Buddy Lucas Orchestra, started at 10:00AM and didn't wrap up until 1:00AM, 15 hours later. This must have made it rough going to school the next day (only Dutch Nadel had graduated). At least the guys received a spaghetti dinner for their trouble. Note that no one ever told them why these tunes had been recorded. Eugene said "We had no idea what was going to happen with those."

Since there was some tape left on the reel, they also recorded two original tunes, "Cabin Hideaway" and "My Sweet Norma Lee." Both were written and led by Sammy Fain and then, as a technical trick, Eugene's voice was dubbed over "My Sweet Norma Lee" to make it a duet lead. These two songs were sold to Jubilee Records, which released them (in May) on their Josie subsidiary, under the group's real name.

Meanwhile, what of the seven "hits of the day?" Well, in varying combinations, they found their way onto LPs, EPs and singles, with credit going to the "Rockets," "Teeners," "4 Blades," "4 Angels" (even though the group was a quintet), and even no credit at all! Should you find any of these records, none of the other songs listed as by any of these groups is actually by the Limelighters; they were catch-all names applied to several artists. In only two known cases (on the covers of Today's LP 2006 and 1911) is the group identified as the Limelighters (although the record labels themselves credit the Four Angels).

It's impossible to get the order correct, but this is the fate of those nine sides, all released in 1956. Not only did Wolsky release them on his Today's Records label, but he leased them to other budget labels.


Gateway
sleeve
Long Tall Sally - Prom
Church Bells May Ring - Gateway Parade Of Hits
Church Bells May Ring - Gateway Top Tune
I Want You To Be My Girl - Gateway Parade Of Hits
I Want You To Be My Girl - Gateway Top Tune
I Want You To Be My Girl - Prom
Church Bells May Ring - Prom
Little Girl Of Mine - Prom
The Magic Touch - Gateway Top Tune
The Magic Touch -
Big 4 Hits
I Want You To Be
My Girl - EP 4 Hits
Long Tall Sally -
EP 4 Hits
Magic Touch -
EP 4 Hits
I Want You To
Be My Girl/
Church Bells
May Ring
- Today's
Promenade
LP 6017
Today's LP
2006
Today's LP
2006 labels
Magic Touch -
Today's EP 509
My Sweet Norma
Lee - Josie
Cabin Hideaway - Josie
Today's LP
1910
Hollywood
LPH-31
Today's LP
1912
Today's LP
1912
R-O-C-K
Today's EP 510
Today's LP
1911
Long Tall Sally - Variety 6025



Today's Records issued at least three 10-song LPs by the "4 Angels." All seven of the Limelighters songs are represented, along with many others, all credited to the "4 Angels" and done by Lord knows how many different artists.


Today's Records released at least three EPs with five of the Limelighters' tunes: "Magic Touch", "R-O-C-K", "Little Girl Of Mine", "I Want You To Be My Girl" and "Church Bells May Ring" (all by the "4 Angels"). Credits read "Jerry Rudolph & His Radio & TV Orch" and "The Four Angels feat. Judy Lynn & Paul Bean" on both sides of the records. One of these EPs (#509) was originally released on Big 4 Hits (#188), although the songs are credited to different artists on each. However, the Today's Records EP has the Big 4 Hits numbers in the dead wax. See below.


Today's Records released an 18-song LP with all the Limelighters songs except for "Speedoo" (along with a dozen other tunes). The album cover credited "Jerry Rudolph & His Radio & TV Orchestra, featuring [amazingly] the 'Limelighters,' Judy Lynn and Paul Bean." However, the record's label credits the 4 Angels, not the Limelighters.


Montgomery Delaney and Frank Gould's EP 4 Hits label (from New York) got "The Magic Touch," "Long Tall Sally," and "I Want You To Be My Girl." Not good at camouflaging their artists, they simply released the songs with no artist credit whatever.


Henry Lapidus' Prom Records (out of Newark, New Jersey) had them on a couple of EPs. "Long Tall Sally" and "I Want You To Be My Girl" appeared on one (with the group billed as the "Rockets" on the former cut and the "Teeners" on the latter). The other one had "Church Bells May Ring" (as the Rockets) and "Little Girl Of Mine" (the Teeners).


A Promenade LP (another Lapidus label), crediting "Tommy Collins & His Orchestra, featuring vocal stars of Radio & Television" had "Long Tall Sally."


Cincinnati's Big 4 Hits label (part of Rite Records) had "I Want You To Be My Girl" and "Church Bells May Ring" on separate EPs, crediting them to the "4 Blades." They also had "The Magic Touch," credited to "Rufus Gordon" (although "Long Tall Sally" by him isn't by the Limelighters). The version of "R-O-C-K" (by the "4 Jacks") on another EP also wasn't the Limelighters' master.


The Gateway label (also part of Cincinnati's Rite Records) released some singles with the same songs as on Big 4 Hits, along with the same artist credits. Once again, the version of "R-O-C-K" (by the "4 Jacks") on another single, wasn't the Limelighters' master. There are releases on the "Gateway Parade Of Hits" and "Gateway Top Tune" labels, which seem to have the same songs, record numbers, and group name, but different colored labels (yellow and red, respectively).


Jerry Blaine's Josie label issued "My Sweet Norma Lee" and "Cabin Hideaway" in May 1956. They were credited to the Limelighters.


The last gasp of the cover recordings seems to have been a release of "Long Tall Sally" on a Hollywood LP (The Nation's Favorite Rock 'N Roll Hits) in February 1957. It was one of 18 cover songs, all by unidentified artists. The label was run by Benjamin Lowe.


The Variety label had "Long Tall Sally" on an EP. All the other five songs were by different artists, but they were all identified only as "Featuring Vocal Stars of Radio and Television with Famous Orchestras". This is the same company as Hollywood (above), since that label uses the same clumsy phrase and all the songs on the EP were also on that LP.


Buddy Dunk had known DJ Douglas "Jocko" Henderson in Philadelphia, and, when Jocko came to New York's WOV (around April, 1956), Buddy wasted no time in having the Limelighters appear as guests. This coincided with the release of the Josie sides, and helped stimulate sales a bit.

Some time after this, they cut an a cappella demo at Dunk's music store. Called "Talking To Myself," this Eugene Tompkins-led number (written by their musical director, Buddy Walker) remained hidden for 25 years. It first saw the light of day on their 1980 album and on it, you can hear the haunting background harmony of the Third Avenue El.

Later in 1956, Dunk got the Limelighters together with Don Carter, A&R man for Rama's George Goldner. They recorded two sides ("Dreams" [led by Eugene] and "Love Conquers All" [with Sammy in front]) for Rama, but with all of the other group successes Rama and Gee were having, the masters got shelved. ["Love Conquers All" was finally released on a 1988 Murray Hill album: Come Dance With Me.]


In early 1957, the Limelighters had their only personnel change when Tony Streeter went into the service. He was replaced by bass Willie Williams.



Then, Don Carter broke with Goldner and joined with Don Robey (owner of Duke and Peacock Records in Houston, Texas) in forming the Backbeat label. Buddy Dunk also managed the Rob Roys and both groups recorded for Backbeat in 1957. Right after the session at which the Rob Roys recorded "Tell Me Why," the Limelighters did two Sammy Fain compositions (both led by Eugene), "I Owe My Life To You" and "Tangiers." Both the Rob Roys and the Limelighters were slated to be the first groups on Backbeat. However, when the tapes were sent to Robey in Houston, he shelved the Limelighters sides until the lyrics to"Tangiers" (which he didn't like) could be changed. Somehow, that never happened and another unreleased session was added to the Limelighters' resume. But somehow Carter got the Limelighters' tapes back (and offered to sell them to the guys for $210) when he started Pet Records along with Robey.

Although the group rehearsed every night (in the auditorium of P.S. 55), they never had any big appearances. They appeared locally at the Audubon Ballroom (with Buddy Walker's band and Diahann Carroll) and the Rockland Palace, but never on the Apollo Amateur Night.

Around 1959, Henry Gunter went off to college and Sammy Fain got into gospel singing. They were all getting older and, with nothing happening, they needed a definite direction for their lives. Eugene became a corrections officer and occasionally sang with the Chords in their 1980 comeback. In that same year, he obtained the rights to the seven cover songs done at the Limelighters' first session and released them (along with "Talking To Myself") on an LP on his own Flyer label.

Considering that the group worked with no notable success and with almost total anonymity, Eugene still feels that it's "great that after twenty-five years, someone is interested in our efforts."

NOTE: This article was originally written in 1983, when Eugene became part of the re-formed Mellows with Lillian Leach, Arthur Crier, and Gary Morrison. Since then, both Eugene and Sammy have been part of the Morrisania Revue (with Dean Barlow, Lillian Leach, Arthur Crier, Bobby Mansfield, and Waldo Champen. Eugene (one of the nicest people God has ever seen fit to put on this Earth) has moved to Atlanta, where he not only hosts an oldies radio show, but operates the Yesterday's Memories record store. Henry Gunter passed away in the late 80s, Dutch Nadel is still in the Bronx, and the whereabouts of Tony Streeter and Willie Williams is unknown.


Thanks to Paul S. Gruber.


LIMELIGHTERS DISCOGRAPHY
NOTE: No other Limelighters, Rockets, Teeners, 4 Angels, or 4 Blades groups are related, even if on the same label.

All these songs were recorded in March, 1956 and released on various labels, below:

The Magic Touch (ET)
Long Tall Sally (SF)
I Want You To Be My Girl (ET)
Church Bells May Ring (SF)
Little Girl Of Mine (SF)
Speedoo (SF)
R-O-C-K (TS)
Cabin Hideaway (SF)
My Sweet Norma Lee (SF/ET)


TODAY'S RECORDS (as 4 Angels) - all from 1956
NOTE: These are all 10-song LPs, entitled Pop Parade Of 10 Top Tunes. All the songs on each
LP are credited to "Jerry Rudolph & His Radio & TV Orchestra; the 4 Angels, featuring Judy Lynn and
Paul Bean," but only the ones listed here are by the Limelighters; the rest are by unknown other artists.
The LP covers assure us "... each equal in performance and quality to the top selling hit records".
1910 The Magic Touch (ET)//Speedo (SF; spelled "Steedoo" on the LP cover)
1911 I Want You To Be My Girl (ET)//Little Girl Of Mine (SF)//R-O-C-K (TS)//Long Tall Sally (SF)
(NOTE:1911's album cover credits all sides to "Jerry Rudolph & His Radio & TV Orchestra, featuring the Limelighters, Judy Lynn
and Paul Bean", however, the label credits the "Four Angels", not the Limelighters.). The other six songs are by other artists.
1912 Church Bells May Ring (SF)

2006 Pop Parade Of 18 Top Tunes - 56
Long Tall Sally (SF), R-O-C-K (TS), I Want You To Be My Girl (ET), Church Bells May Ring (SF), Magic Touch (ET), Little Girl Of Mine (SF)
(NOTE:2006's album cover credits all sides to "Jerry Rudolph & His Radio & TV Orchestra, featuring the Limelighters, Judy Lynn
and Paul Bean", however, the label credits the "Four Angels", not the Limelighters.). The other dozen songs are by other artists.

The following are EPs on the Today's Records label (all from 1956 and all called Four Top Hits):
509 Magic Touch (ET), Long Tall Sally (not the Limelighters version), Hot Diggity, Ivory Tower
[all sides credited to the "4 Angels, featuring Judy Lynn and Paul Bean" but only the first one is by the Limelighters]
510 R-O-C-K (TS), To Love Again, Little Girl Of Mine (SF), Innamorata
(all sides credited to the "4 Angels, featuring Judy Lynn and Paul Bean" but only two are by the Limelighters)
511 I Want You To Be My Girl (ET), Church Bells May Ring (SF), Moonglow, Happy Whistler
[all sides credited to the "4 Angels, featuring Judy Lynn and Paul Bean" but only the first two are by the Limelighters]

EP 4 HITS - 1956
335 The Magic Touch (ET) - no artist credit
Long Tall Sally (SF) - no artist credit
[the other two uncredited songs, "Ivory Tower" and "Molly-o," are by other artists]
336 I Want You To Be My Girl (ET) - no artist credit
[the other three uncredited songs, "A Tear Fell," "Moonglow," and "Hot Diggity," are by other artists]

PROM (EPs) - 1956
715 Long Tall Sally (SF) - as Rockets
I Want You To Be My Girl (ET) - as Teeners
[To Love Again - Maury Laws (instrumental)]
[Ivory Tower - Laura Leslie]
716 Church Bells May Ring (SF) - as Rockets
Little Girl Of Mine (SF) - as Teeners
[Moonglow - Maury Laws (instrumental)]
[Standing On The Corner - Herman & The Boys]

PROMENADE (8 Big Rock 'n' Roll Hits, Vol II - 10" LP - all songs uncredited) - 1956
6017 Long Tall Sally (SF)
[The other tunes are "Why Do Fools Fall In Love," "Eddie My Love," "Seven Days,"
"R-O-C-K" (not the Limelighters), "The Magic Touch" (not the Limelighters), "Rock Right,"
and "I'll Be Home."]

BIG 4 HITS - 1956
188 The Magic Touch (ET) - as "Rufus Gordon"
[Long Tall Sally - Rufus Gordon - not the Limelighters]
[Hot Diggity - Jack Daniels]
[Ivory Tower - Eileen Scott]
NOTE: this is Today's Records 509, relabeled.
190 I Want You To Be My Girl (ET) - as 4 Blades
[Can You Find It In Your Heart - Art Rouse]
[The Wayward Wind - Eileen Scott]
[I'm In Love Again - Clarence Cunningham]
192 Church Bells May Ring (SF) - as 4 Blades
[My Baby Left Me - Al Runyon]
[I Want You, I Need You, I Love You - Jack Daniels]
[On The Street Where You Live - Don Bauer]

GATEWAY (Gateway Parade Of Hits and Gateway Top Tunes - same numbers; different label colors) - 1956
1166 The Magic Touch (ET) - as "Rufus Gordon"/[Hot Diggity - "Jack Daniels"]
1170 I Want You To Be My Girl (ET) - as 4 Blades/[Can You Find It In Your Heart - Art Rouse]
1174 Church Bells May Ring (SF) - as 4 Blades/[My Baby Left Me - Al Runyon]

JOSIE (as Limelighters) - 5/56
795 Cabin Hideaway (SF)/My Sweet Norma Lee (SF, with ET overdubbed)

RAMA UNRELEASED (as Limelighters) - recorded in 56
Dreams (ET)
Love Conquers All (SF)

HOLLYWOOD (all artists unidentified; only Long Tall Sally is by the Limelighters)
LPH-31 The Nation's Favorite Rock 'N Roll Hits - 2/57
Rock Around the Clock/Long Tall Sally (SF)/Blue Suede Shoes/Ain't That a Shame/Hound Dog/See You Later, Alligator/
Blueberry Hill/Rip It Up/I Want You, I Need You, I Love You//Let the Good Times Roll/The Fool/Every Day/
When My Dreamboat Comes Home/Why Do Fools Fall In Love/Love, Love, Love/Don't Be Cruel/Ready, Teddy/I'm In Love Again

VARIETY ROCK 'n ROLL (EP) - 1957
EPV-6025 Long Tall Sally (SF) - no artist credit
[the rest of the songs on this EP are by other artists and are all from Hollywood LPH-31 (above)]

BACKBEAT/PET UNRELEASED (as Limelighters) - recorded in 57
I Owe My Life To You (ET)
Tangiers (ET)

FLYER
FL-1000 - The Limelighters - 1980
I Want You To Be My Girl (ET)
Church Bells May Ring (SF)
Rock (TS)
Talking To Myself (ET)
Little Girl Of Mine (SF)
The Magic Touch (ET)
Long Tall Sally (SF)
Speedoo (SF)


LEADS: ET = Eugene Tompkins; SF = Sammy Fain; TS = Tony Streeter


Unca Marvy's Home Page
More Articles