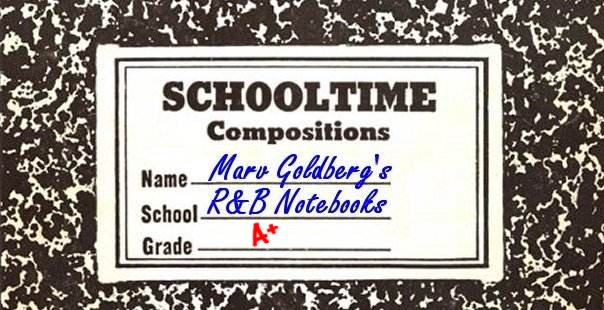 The Marylanders

By Marv Goldberg

Based on an interview with Johnny Paige


© 2004, 2009 by Marv Goldberg
The Marylanders had an odd sound, full of high tenors and echoes. Although they recorded for one of the biggest independent labels, they didn't seem to be able to get a hit.

The story of the Marylanders begins in Baltimore, after World War II. Initially gospel singers, they made the transition to R&B around 1947.

The original "Marylaneers" consisted of Lewis "Buster" Banks (lead tenor), Johnny Paige (second tenor), David Jones (baritone), and Henry Abrams (bass). They practiced a cappella renditions of songs by the Ink Spots and Mills Brothers and became so good at it that when they added guitarist Tommy Bonds, he found that he had to make himself fit into their musical patterns.


In early 1952, they were "discovered" by Bill Franklin, a DJ on WSID in Baltimore, who also owned the Royal Record Shop. He liked their sound, but gave them the sad news that there was a gospel group using the Marylaneers name. They kicked it around for a while and finally settled on "Marylanders." Johnny said that Lillian Claiborne, owner of DC Records also encouraged them during this time.

Through the efforts of Bill Franklin, they landed a contract with Jerry Blaine's Jubilee Records in New York, a company that had soared to the top of the charts with hits by the Marylanders' neighbors, the Orioles; maybe it could happen again. Their signing was announced in April 1952, no doubt after they'd already held their first session.

Strangely, all of the material they recorded for Jubilee was written by Bill Robertson and Homer Murray, who also wrote all the songs for the Magic-Tones. Johnny Paige did the arrangements for the group, and Bill Franklin was the one who suggested the echo effects.

They began their recording career with "I'm A Sentimental Fool" (led by Buster Banks); its flip was "Sittin' By The River," fronted by Johnny Paige. I've always been fond of "Sittin' By The River"; most R&B songs about death tend to be violent (homicide and suicide), but this one shows the narrator to be calm as he reaches the end of his life.


The disc was released in April 1952 and got lukewarm reviews in the trades on May 10. "Sittin' By The River" rated a 68 in Billboard, whereas "I'm A Sentimental Fool" only garnered a 62. Other reviews that week were for the Deep River Boys' "Truthfully," Jimmy Forrest's "My Buddy," and Alonzo Stewart's "Tell Me, Mother."

"I'm A Sentimental Fool" did well in Baltimore and also in New Orleans, where it was played endlessly by Ken Elliot on WWEZ. Because of this, the trades rated it a Tip in the Crescent City on May 31. Arthur Prysock also made a cover version on Decca.


The next Jubilee offering was "Make Me Thrill Again"/"Please Love Me" (both led by Buster Banks). Issued in August 1952, it was reviewed on September 6. This time, the ratings were a lot better: "Thrill" got a 78 and "Please" received a 75. Other reviews that week were for Varetta Dillard's "Them There Eyes," the 5 Royales' "Courage To Love," and the Orioles' "Don't Cry, Baby."


The third, and last, Jubilee record was a stylistic departure for the Marylanders. Up to this point, they'd only recorded ballads. Now, in March 1953, Jubilee released a double-sided up-tempo platter: "Fried Chicken" (led by Johnny Paige), backed with the "get poor quick" horse racing song, "Good Old 99" (fronted by Buster Banks). That same month, they spent a week at the Royal Theater.

The disc was reviewed on April 4, with "Good Old 99" receiving a 77, and "Fried Chicken" only coming away with a 69. Other reviews that week went to Rufus Thomas' "Bear Cat," Scat Man Crothers' "Papa (I Didn't Treat That Little Girl Mean)," Dolly Cooper & the 4 Buddies' "I'd Climb The Highest Mountain," Little Esther & Bobby Nunn's "You Took My Love Too Fast," the Sha-Weez' "No One To Love Me," the 5 Crowns' "Alone Again," and Little Mr. Blues' "Mama, Your Daughter Plays It Cool."

There were two tunes left in the Jubilee can, of uncertain date: "How I'd Feel About You" (led by Buster) and "I'm So All Alone" (led by Johnny). These didn't see the light of day until a couple of 1995 Sequel Jubilee CDs.

Although their records didn't sell well, Jubilee actually paid royalties to the Marylanders. Also, because they had records issued, they were able to get better bookings. However, the Marylanders generally only made appearances in the Baltimore area: places like the Royal Theater, Johnny's Sports Arena (in Bel Air), and the University Lounge. They also appeared on a TV show: "I Discovered A Star," on Baltimore's Channel 13. Sometimes it wasn't a bad thing to stick close to home; they ended up stranded in Wilmington, Delaware when they weren't paid for a week's engagement at the Baby Grand.

When their year's contract was up, Jubilee didn't renew and the Marylanders found themselves without a recording company. David Jones left, to be replaced by a baritone who was known as "Billy Greyeyes." According to Johnny Paige, Billy was somehow responsible for the group breaking up. They were appearing at the Royal Theater when Bill Franklin abruptly dropped them because of something Billy had done; Johnny never found out what. (Johnny credited Franklin with doing a lot of work for them and making sure that they got their royalties.)


At any rate, in 1954, the Marylanders were history. However, Buster and Johnny weren't about to quit that easily and put together the New Marylanders, with Freddy Yarborough (tenor), Eddie ? (baritone), and Gerald "Rossi" Carter (bass). They were together for a couple of years, but didn't record.

In 1958, the New Marylanders became: Johnny Paige (tenor), Gerald Carter (bass), William "Til" George (lead tenor), and Odell Conklin (baritone and guitar). Through the efforts of their manager, Irving "Tippy" Charles, they managed to do more touring than the original Marylanders had!

In 1959, this group had a record on Jerry Schwing's Jay Wing label. Released as by the "Stylists," "Mourning" was led by William George, and its flip, "Move It Over Baby" was fronted by Johnny Paige. They also recorded some modern harmony sides with organist Pete Martin, but they were never released.

In the early 60s, Odell was replaced by tenor Delaney Bolden and the group became the "New Stylists" (making up names obviously wasn't one of Johnny Paige's strong suits).

A couple of years later, Johnny chucked the whole group and formed the Stylists Band, which had eight pieces plus himself as vocalist. They were together until around 1975. Johnny then went on to sing with a vocal/instrumental combo called "Life."

In 1972, Les Moss, of Roadhouse Records, released "Sittin' Here Wondering," a 1954 Marylanders master that he had obtained from Lillian Claiborne, of DC records. The following year, Roadhouse released "I Really Don't Care"/"Last Night," two more DC masters.

When Johnny Paige was asked about these, he said that he hadn't been at any session that the Marylanders did for DC and that he was unfamiliar with the songs. He did remember that Claiborne was interested in the group before they ever recorded for Jubilee and went so far as to play the piano for them at practice sessions. However, no recordings were made for her at that time. Who the "Marylanders" were on the DC masters remains as much of a mystery in 2004 as it did in 1977, when the original article was published.

It's unfortunate that the interesting sound of the Marylanders couldn't have found wider fan acceptance.


Discography courtesy of Ferdie Gonzalez



MARYLANDERS
JUBILEE
5079 I'm A Sentimental Fool (BB)/Sittin' By The River (JP) - 4/52
5091 Make Me Thrill Again (BB)/Please Love Me (BB) - 8/52
5114 Fried Chicken (JP)/Good Old 99 (BB) - 3/53

UNRELEASED JUBILEE
How I'd Feel Without You (BB)
I'm So All Alone (JP)



STYLISTS
JAY WING
5807 Move It Over Baby (JP)/Mourning (WG) - 59



MARYLANDERS (unknown group; see text)
ROADHOUSE
1003 Sittin' Here Wondering (recorded 1954)/[Sweetheart - 5 Keys] - 72
[Note: "Sweetheart" is the Aladdin master "I'll Always Be In Love With You"]
1015 I Really Don't Care/Last Night (recorded 1954) - 73


LEADS: BB = Buster Banks; JP = Johnny Paige; WG = William George



Unca Marvy's Home Page
More Articles