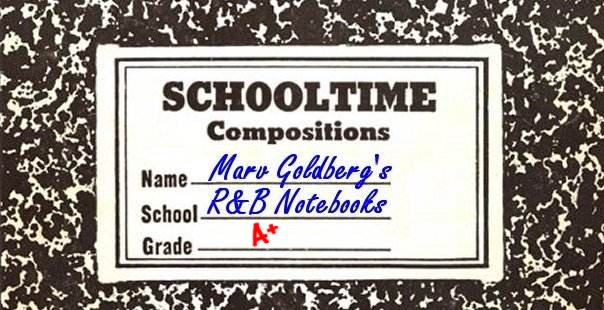 The Mello-Harps

By Marv Goldberg

Based on an interview with Joe Gowder


© 2000, 2009 by Marv Goldberg
The Mello-Harps were a Brooklyn-based group with a beautiful sound which did not, alas, appeal to the record-buying public. Because of this, their recordings are quite rare, only a handful of some surviving.

As most groups did, the Mello-Harps started as neighborhood friends, having met at social gatherings in Bedford-Stuyvesant. They were: Arnold "Johnny" Malone (first tenor), Joe Gowder (second tenor), Daniel "Bunny" Elder (baritone), and Ossie Davis (bass).

When they formed, in 1955, Joe was finishing High School and Johnny had just gotten out of the service. To anticipate the smooth sound they hoped to achieve, they chose the name "Mello-Harps." Within a couple of months, they had added a fifth member, Vernon Staley (he of the soaring tenor voice).


At an appearance at Brooklyn's Club Baby Grand, they met Larry Lucy, Lucy was playing guitar in a trio, but saw potential in the group and agreed to manage them. Soon, he'd arranged a recording session at Morty Craft's Do-Re-Mi label. The classic "Love Is A Vow" features Johnny Malone on lead, echoed by Vernon Staley's amazing tenor. The flip, "Valerie," was also led by Malone. Collector Dave Antrell had a theory that neither side, as recorded, was meant for release. The only discernible instrument is a stand-up bass, which is extremely unusual. It's possible that Craft decided to take a chance and do a limited production run in the fall of 1955—this would account for its scarcity.


After this session, Ossie Davis left and was replaced by Bobby Hawkins, brother of basketball star Connie Hawkins. Through someone they knew, they were introduced to pianist/arranger Teacho Wilshire (who would do extensive work with the Drifters in the mid-60's). Wilshire liked them and arranged for them to meet Jack Covais, owner of Tin Pan Alley records, for whom they did two sessions. All their Tin Pan Alley records credited the "Melloharps".


The first of these resulted in "I Love Only You," featuring Vernon Staley; Joe Gowder led the flip, "Ain't Got The Money." The record was released in December 1955, and both sides got "good" ratings on January 14, 1956. (The Billboard reviewer said that Vernon Staley "may very well have the highest pitched voice in the r.&b. field") Other reviews that week went to the Flamingos' "I'll Be Home," the Clovers' "Devil Or Angel," the Midnighters' "Partners For Life," Richard Berry's "I Am Bewildered," the Hurricane's "Maybe It's All For The Best," the Fi-Tones' "It Wasn't A Lie," the Trojans' "As Long As I Have You," the Teen Queens' "Eddie My Love," and the Dikes' "Light Me Up."


The second session gave us "What Good Are My Dreams?" and "Gone?", both led by Vernon Staley. Additionally, at the second session, they provided backup for Teacho Wilshire, who sang "My Bleeding Heart" and "I Couldn't Believe." The first two sides were issued in February 1956, the second two a month later.


None of these tunes took off, and by mid-1956 Bunny Elder departed, to be replaced by tenor William Brown. Later that year, they re-recorded "Love Is A Vow" for the Rego label (still keeping Johnny and Vernon as leads) and backed it with "Walkie Talkie Baby" (fronted by William Brown). This was released, in September of 1956, as by the "Teen-Tones." Both sides were rated "fair," on September 29, 1956, along with Big Maybelle's "Mean To Me," Lloyd Price's "Forgive Me Clawdy," the Cadets' "Dancin' Dan," the Heartbeats' "A Thousand Miles Away," Luther Bond & the Emeralds' "I Cry," the Turks' "This Heart Of Mine," the Marigolds' "It's You, Darling, It's You," the Rocketeers' "Hey Rube," and the Calvaes' "Mambo Fiesta."


While they were at Rego, they were used to back up "Lee and Larry" on "Have A Happy (The Dedications Song)"/"Oh Yes", although it was spelled "Teentones" on the label (thanks to Bob Leszczak for bringing this record to my attention). "Have A Happy" (which, the label claims, has "special DJ choruses for birthday dedications, anniversaries and weddings") is an unusual record in that it has several short run-off areas (called rills) after the main sequence, making it something like an EP. As Bob said: "Segments of the song were to be played at parties for various events - 'Have a Happy New Year,' 'Have a Happy Birthday,' etc." (My feeling is that "Lee and Larry" are the "Larry and Nora Lee", who also recorded for Tin Pan Alley.)

After the Teen-Tones failed to click, Vernon Staley left too, and was replaced by David "Sonny" Forte. (In September 1959, the Teen-Tones' sides were re-released on Sam Wigler's Karen label, with the group now dubbed the (bizarre) "Levee Songsters," and the title changed to "Our Love Is A Vow.")


In 1957, Johnny Malone quit too, and was replaced by a tenor named Warren. Trying to be as professional as possible, the Mello-Harps abandoned hallways and rented studios in which to practice. It was at one of these that they met Doles Dickens (who had been in the 5 Red Caps, the Phil Moore Four, and the Doles Dickens Quintet). He was involved with the management of Casino records (Nick Basillo and William Borelli) and that's where the Mello-Harps ended up next. Dickens himself did the arrangement for "Gumma Gumma" (which was supposed to be in a "Rubber Biscuit" vein—the Mello-Harps and the Chips were friends); King Curtis does the sax work. Joe Gowder leads "Gumma Gumma" (a sad morality play about false teeth) and William Brown fronts the flip, "No Good."

During this time, William Brown led a tune called "Comin' Out Of The Rain," about which nothing further is known. If it was released at all, it may have been on Casino, and Joe Gowder is sure the group name wasn't "Mello-Harps."

During the next year or two, there were some recordings done for Juggy Murray's Sue label, but none were ever released. This signaled the end of the Mello-Harps.


In the early 60s, Joe Gowder formed another group, which re-recorded "Valerie" (with Joe himself doing lead). Along with the flip, "Mah Mah Chicken Pot Pie" (also led by Joe), it was released on the Leopard label in 1963, as the "Leopards." David Forte was also in this group.

One day, in late 1963, they got the chance to audition, in a subway station, for John Gluck, Jr. (who had written "It's My Party" for Leslie Gore) and Jason Darrow. Darrow had the contracts and the money, and brought the group to Mercury. It seemed as if Joe's luck was about to change.

A single session resulted, for Phillips, a Mercury subsidiary. The only thing that Joe remembered is "Strange Little Girl," led by David Forte. He didn't know if the song was ever released, or what the group name on the label might have been. I surmised that the song was released on Congress, as by the V.I.P.'s, in December 1963, but I was never sure. The only problem is that Congress was a subsidiary of Kapp Records, not Mercury. Thanks to Jeff Beckman and Bob Abrahamian, I've just found out that "Strange Little Girl" on Congress was written by Darrow and Gluck. The flip, "My Girl Cried," was written by Jason Darrow. I still don't know the connection, if any, between Phillips and Congress, but at least we're certain of the record.

And that was it. After singing for almost a decade, with no hits and no prospects, Joe called it quits. The Mello-Harps had a polished sound, but talent never counted for all that much in the recording industry.


Special thanks to Paul Auerbach, Bob Leszczak, and Frank Pellicone..




THE MELLO-HARPS
DO-RE-MI (Mello-Harps)
203 Love Is A Vow (JM/VS)/Valerie (JM) - 55

TIN PAN ALLEY (all say "Melloharps")
145/146 I Love Only You (VS)/Ain't Got The Money (JG) - 12/55
157/158 What Good Are My Dreams? (VS)/Gone? (VS) - 2/56
159/160 My Bleeding Heart (TW)/I Couldn't Believe (TW) - 3/56

REGO (as the Teen-Tones)
1004 Love Is A Vow (JM/VS)/Walkie Talkie Baby (WB) - 9/56

REGO (Lee and Larry and the Teentones)
1005 Have A Happy (The Dedications Song)/Oh Yes - 56

CASINO (Mello-Harps)
104 Gumma Gumma (JG)/No Good (WB) - 58

KAREN (reissue of REGO, as by the "Levee Songsters")
1004 Our Love Is A Vow (JM/VS)/Walkie Talkie Baby (WB) - 7/59



THE LEOPARDS
LEOPARD
5006 Valerie (JG)/Mah Mah Chicken Pot Pie (JG) - 63



THE V.I.P.'s
CONGRESS
211 Strange Little Girl/My Girl Cried - 12/63



LEADS:
JM = Johnny Malone; VS = Vernon Staley; JG = Joe Gowder; WB = William Brown; TS = Mello-Harps backing Teacho Wilshire






Unca Marvy's Home Page
More Articles