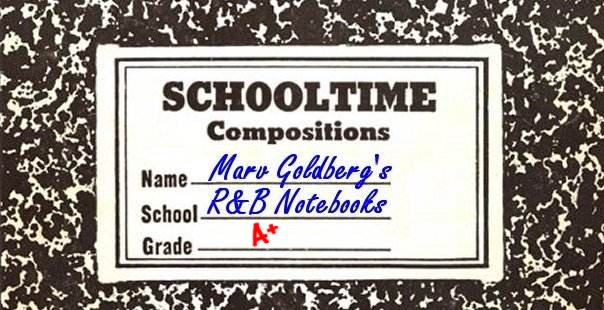 The Mello-Tones

By Marv Goldberg

Based on an interview with Ray Hulbert


© 2002, 2009 by Marv Goldberg


The Mello-Tones: not exactly a household name, even in their heyday. Considering that they recorded for both a giant of the recording industry (Decca) and a giant of the emerging Rock and Roll sound (George Goldner's Gee Label), the Mello-Tones were one of the more obscure New York groups of the 50s.

As happened innumerable times before, they were a collection of kids who grew up in the same neighborhood, this one being 132nd Street and Seventh Avenue in Manhattan. They were boyhood playmates, attending Catholic school together. In 1953, in response to the R&B explosion going on all around them, they decided to start singing, and the Mello-Tones were born. All the guys were between 15 and 18 when the group started.


The members were: Ray Hulbert (lead tenor), Joe Lipscomb (2nd tenor), Oliver James (baritone), and Louis O'Neil (bass). Ray said he ended up singing lead because he "wasn't very good at harmony." One of Ray's biggest influences was Vocaleers' lead singer Joe Duncan (this can easily be heard in Ray's treatment of "I'm Just Another One In Love With You"), and they actually practiced at the same school as the Vocaleers. Other influences were the Orioles, Cadillacs, and 5 Keys.


They found a manager in Cliff Martinez, who also handled the Crows, Crickets, Sparks Of Rhythm, and Pretenders, among others. However, the Mello-Tones got to record for Decca through their own efforts. They had a friend who introduced them to Louis Armstrong, who sent them to DJ Willie Bryant, who sent them to Milt Gabler, Decca's Artist and Repertoire man (his session credits included Louis Jordan and Bill Haley). They were signed in late March or early April of 1954.


Martinez' contribution at this point was his secretary and girlfriend, "shake dancer" Margarita "Marga" Benitez. He got involved and made a package deal with Decca, in which they got two acts: calypso-singing Marga, and her new "back-up group," the Mello-Tones. At a single session on April 6, 1954, they recorded "Man Loves Woman" and "Wino's [sic[ On Parade" behind Marga and, under their own name, "I'm Just Another One In Love With You" (originally done by Sarah McLawler on King in August 1952) and "I'm Gonna Get (What I Came For Last Night)." Gabler supervised the session and both records were released in May. Neither record was sent out for review, although Marga's disk was listed as a just-released record in both the May 29 and June 26 issues of Billboard. Actually, I have difficulty in imagining Milt Gabler supervising this session (or even sitting through it) after working with talent like Louis Jordan and Bill Haley.

On the strength of the recording (which had disappointing sales) they did a lot of one-nighters. They also made the rounds of the "Chitlin' Circuit," appearing at the Apollo, Howard, and Royal, as well as an Eastern Seaboard tour with the Midnighters (all of which was booked by Joe Glaser at the ABC booking agency).

When the record failed to take off, Louis O'Neil departed, to be replaced by bassman Charlie Carrington. Since Decca never called them back for another session, the Mello-Tones scouted around for a new company.

For some reason, Ray told me that, in late 1955, they hooked up with Miriam Grate (after her group, the Dovers, had broken up) and backed her on a few a cappella sides for Apollo. However, after listening to the sides, Wyndham Porter, who was a member of the Dovers, said that they were definitely his group and not the Mello-Tones. Also, Marga Benitez made at least one record for Apollo ("Geechie Goomie"/"Papa Cha Cha" - Apollo 1200); the sides were recorded in July 1955 and the backing group could have been the Mello-Tones (it could also have been the Sparks Of Rhythm or the Keynotes, who recorded the masters on either side of hers).

Ray said that the Mello-Tones recorded some sides for Hull in 1956, but these were never released and their titles remain unknown.


In October 1956, Decca re-released their 1954 sides on an EP. The other two tunes were by Gloria Mann, including the then-popular "Why Do Fools Fall In Love." While the Gloria Mann tunes were current, the re-release of the Mello-Tones' out-of-date style makes for a bizarre pairing. (Since the songs didn't sell well in the first place, it's hard to imagine why they were re-released over two years later.)

Next, they went to audition for George Goldner at Gee records. He agreed to record them, but insisted that they change their name to a more contemporary-sounding one: the "Jets." The group didn't like this, but they went along. They also didn't like that he pushed them to sound like a Teenagers-type rock and roll group, when Ray preferred to sing ballads. Their only Jets record - "Heaven Above Me"/"Millie Brown" - recorded in April of 1956 and released in July, also failed to make any waves. Once again, the disc wasn't sent out for review.

Goldner never recorded them again, and their recording career came to an end. They continued singing together, but dropped the "Jets" name, reverting to the "Mello-Tones."

Note that they were not the Mello-Tones on Aires, Key, or Honey B. They were especially not the Mello-Tones on Gee. This was a Detroit group that originally recorded for Armand Boladian's Fascination label. I contacted Boladian, and he told me that the lead of the group that did "Rosie Lee" and "Ca-Sandra" was Jerry Carr (who was also the lead of the Melotones on Lee Tone - "Father Time"/"Prayer Of Love" - although Boladian was unfamiliar with those recordings). In late 1956 or early 1957, Boladian had recorded the Mello-Tones doing "Rosie Lee," "I'll Never Fall In Love Again," "Ca-Sandra," and "Rattle Snake Roll." The first two were released on his Fascination label and the other two were leased to Sparton, a Canadian label (started by the American company that made Sparton radios: SPArks-WorthingTON). Then Boladian received his draft notice, and since he had faith in the Mello-Tones, he made a deal with Gee records to re-issue all their sides.

Ray Hulbert's Mello-Tones lasted into the 60s. But then the inevitable marriages and "other ventures" finally broke them up. Never having been all that interested in the money to be made from recording, they still felt that their career "wasn't moving enough to keep their attention." The Mello-Tones were typical of groups that had the talent, and even the breaks, but for whatever reasons just didn't make it.

Special thanks to Ferdie Gonzalez, Bill Dougherty, Phil Noce, and Simon Evans.




THE MELLO-TONES
DECCA (as the "Mello-Tones")
48318 Man Loves Woman (MB)/Wino's [sic[ On Parade (MB) - 5/54
48319 I'm Just Another One In Love With You (RH)/I'm Gonna Get (What I Came For Last Night) (RH) - 5/54

DECCA (as the "Mello-Tones," on an EP)
ED-2399 - 10/56
I'm Just Another One In Love With You (RH)
I'm Gonna Get (What I Came For Last Night) (RH)
[Why Do Fools Fall In Love - Gloria Mann]
[Partners For Life - Gloria Mann]

GEE (as the "Jets")
1020 Heaven Above Me (RH)/Millie Brown (RH) - 7/56


LEADS:
RH = Ray Hulbert
MB = the Mello-Tones backing up Marga Benitez




JERRY CARR AND THE MELLO-TONES (a completely different group)
FASCINATION
1001 Rosie Lee/I'll Never Fall In Love Again - Early 57
Reissued on Gee 1037 - 4/57

SPARTON (a Canadian label)
477R Ca-Sandra/Rattle Snake Roll - 8/57
Reissued on Gee 1040 - 8/57

LEE TONE (as the Melotones)
700 Father Time/Prayer Of Love - ?



Unca Marvy's Home Page
More Articles