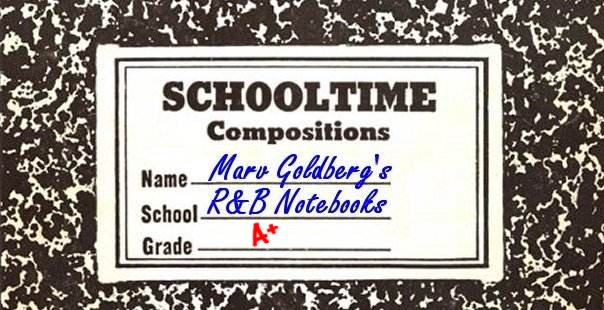 The Mellows

By Marv Goldberg

Based on interviews with Lillian Leach,
Arthur Crier, and Gary Morrison, by Marv Goldberg,
and an interview with Lillian Leach, conducted by Marcia Vance in 1975


© 2006, 2009 by Marv Goldberg
They never had a national chart hit, they had very few professional appearances, and most of the record-buying public was oblivious to them. Yet the Mellows have always been one of the most beloved of the oldies groups. With the crystal-clear voice of Lillian Leach in the lead, they turned out such classics as "Smoke From Your Cigarette," "How Sentimental Can I Be," "Yesterday's Memories," and "Moon Of Silver."

The Mellows were one of many groups from the Morrisania section of the Bronx, New York. Their neighbors were the Chords, the Crickets, the Wrens, Robert & Johnny, the Limelighters, and the 5 Chimes.

Lillian remembered her beginnings: "I was almost pushed into singing, from the time I was a little girl. I started out as soon as my mother and grandmother found out that I could carry a tune. In fact, I almost hated it. They used to take me to all the church socials, teas, and everything. I used to stay in church all day. In the morning I'd go to Sunday school. Afterwards, we had church, and then we'd stay and have a bite to eat downstairs in the church. Then, we'd go back up into one of the little rooms and they'd have tea and I'd have to sing by myself. I remember when I got old enough, I used to go down to 125th Street and buy the sheet music for spirituals. I had to learn the songs so I could sing them on Sunday."

Although the voice was there, singing didn't come easy to Lillian: "I didn't enjoy singing in front of strangers. I sort of blacked everything out. The only way I could sing was if I didn't see anything at all. You know, just nothing in front of me. That's the only way I could do it."

However, an unknown Good Samaritan talked her into singing at a Morris High School talent show. She didn't win, but at least it gave her confidence. Enough confidence so that, when she met three guys singing at a party in early 1954, it didn't take all that much coaxing for her to join them. They clicked, and the Mellows were born. The others were: John "Tiny" Wilson (first tenor), Harold Johnson (second tenor and guitar), and Norman "Polecat" Brown (bass). The veteran of the group was Harold, who had been part of the original Crickets; not only a singer and guitarist, but also the author of many of the group's songs.


The Mellows ended up recording for Joe Davis' Jay-Dee records, former home of the Crickets (their signing was announced in July 1954). On July 14, they recorded "How Sentimental Can I Be," "Nothin' To Do," "Smoke From Your Cigarette," and "Pretty Baby What's Your Name." The first two of these were issued in August.

Nothing much happened with the record, but at least they started to get some work out of it, most notably at Harlem's Club Baby Grand. Most of their other appearances were limited to high schools and community centers.

Their second record, the Harold Johnson-written "Smoke From Your Cigarette" (paired with "Pretty Baby, What's Your Name") was released in January 1955 and did well in the New York City area (reaching #10 on the regional Cash Box chart). Strangely, even though they had a hit (if only a local one), they still kept playing small venues.

However, record sales were disappointing (especially to Joe Davis) and Lillian received a grand total of $50 from Jay-Dee.

The Mellows' second session was held on January 27, 1955, at which time they recorded four more tunes: "Yesterday's Memories," "Lovable Lily," "I Was A Fool To Let You Go," and "I Still Care." "I Still Care" was penned by Lillian, on a dare. She liked to write poetry, and someone challenged her to write a song. No big deal, as Lillian says: "A song is nothing but a poem put to music. It was a feeling of accomplishment to know that I did write a song, but I didn't really feel that I wanted to write any more songs after that.

"I Was A Fool To Let You Go" (a Joe Davis song that had been released by the 5 Red Caps in 1945) and "I Still Care" were released in February 1955, with the same lack of success. Their last Jay-Dee platter, "Yesterday's Memories" and "Lovable Lily," was issued in August.

No matter how many times Lillian appeared on stage, it always gave her the jitters. "... if I had to sing in front of adults, I'd freeze. The only way I could do it was like when we were at Hunt's Point Palace. I sat at the bar gulping drinks. When I got a warm glow inside of me, I got the feeling of 'I don't care.' I had to take the drinks before I went on the stage so that the fear wouldn't show in my voice. If I was afraid, my voice would tremble."

On April 21, the Mellows appeared at Manhattan's St. Nicholas Arena as part of the "1955 Rock 'N' Roll Festival." Others on the show were the Cadillacs, Varetta Dillard, Otis Blackwell, and two orchestras: those of Red Prysock and Joe Morris.

With no hits in sight, the original Mellows split up in late 1955. Harold Johnson immediately went off to sing with another Bronx group, the Hummers: Bobby Spencer (of the third Crickets group that did "Are You Looking For A Sweetheart"), Buddy McRae (Chords), Arthur Crier (5 Chimes), Gary Morrison (5 Chimes), and Al Springer. They recorded a few things for Old Town, but these were never released.

As traumatic as it was for both Lillian and John Wilson to get up on a stage, they decided to give it another try. When they approached Harold, he agreed to come back. To round out the group, he brought two of the Hummers: bass Arthur Crier and second tenor/baritone Gary Morrison.


This Mellows group was managed by David Levitt who owned the Celeste label (and who had owned Decatur, of Billy Dawn Quartet fame). Said Arthur Crier: "Levitt really loved the group and tried hard for the Mellows, but unfortunately nothing much came of it. He was the type of guy who would take money out of his pocket and give it to us. If the group had made it, we would have gotten every penny we were entitled to. He was an honest guy."

On February 22, 1956, the Mellows recorded four demo a cappella sides for Levitt: "I Call To You," "Sweet Lorraine," "My Darling," and "Lucky Guy." All but "I Call To You" were subsequently re-recorded in a formal session with instrumentation.

Their first Celeste release was "My Darling"/"Lucky Guy" in the summer of 1956. When that failed to take off, Levitt released "I'm Yours"/"Sweet Lorraine" later that year.

In October, they had another session, at which they did some more a cappella tracks (the plan was probably to subsequently re-record them with music): "You're Gone," "Ain't She Got Nerve," "When The Lights Go On Again," and "I'm Gonna Pick Your Teeth With An Ice Pick."

One of their favorite songs was the beautiful "When The Lights Go On Again," which they generally sang in the dark. "I'm Gonna Pick Your Teeth With An Ice Pick" was one of the most unusual things they recorded. Gary had a thing for doing accents and clowned around doing "Ice Pick" with a West Indian accent.

However, only about a month later, they began to feel that, although they liked Levitt, they'd never get anywhere with him. So they switched management to Sammy Lowe and Otis Pollard, who did A&R work for Ron Zinzer's Candlelight label.

Their first Candlelight release, in December 1956, was the pretty "Moon Of Silver," backed with "You've Gone." Due to a label misprint, the group's name came out "Lillian Lee and the Mellows." This was followed by the group backing up Bobby Spencer's brother, Carl (who was also managed by Pollard), on "Farewell, Farewell"/"No More Loneliness." When Candlelight merged with Bullseye in mid-April of 1957, they probably got lost in the shuffle..

With little to show for years of hard work, the Mellows struggled on. Their final session took place on May 26, 1958, when they waxed two tunes for Apollo Records: "So Strange" and "Be Mine." These were never released.

Finally, it was all over. Lillian had gotten married and gave up singing to concentrate on her marriage. Also, Arthur Crier and Harold Johnson were heavily into songwriting, which paid better than singing.


But some things can't be denied. Fast forward to 1983. Arthur Crier and Gary Morrison attended a Bronx neighborhood reunion, where they ran into Lillian's husband. Gary asked him why he wouldn't let Lillian sing anymore. Cornered, he said "I don't care if she sings." That's all Gary had to hear; they called her the same day and restarted the group. Arthur, Gary, and Lillian were back. The fourth member was fellow Bronxite Eugene Tompkins (a second tenor who had been in the Limelighters).

1984 saw the reconstituted Mellows at Radio City Music Hall. In 1985, Arthur, Eugene, Lillian, and Gary coordinated the production of the "Don't Let Them Starve" recording (featuring dozens of R&B singers) to raise funds for famine victims in Ethiopia. There was also an Apollo Theater appearance in 1987.


Tragically, in July 1987, Gary Morrison passed away. His spot was taken by Sammy Fain, a second tenor/baritone, who had been in the Limelighters with Eugene Tompkins. The Mellows continued to appear for another six years.

In 1992, the Mellows recorded 15 tracks in Pittsburgh (at a Pittsburgh Old Record Collectors Club show). The videos of these were used for fundraising and, finally, in 2003, they were released on a Tri-Track CD (The Mellows: Live In Concert). In addition, the CD contains the original Jay-Dee cut of "Lovable Lily" and a 1986 recording of "Silent Night" with Gary Morrison in the group.

Finally, in 1994, the four Mellows became the core of the Morrisania Revue, along with fellow Bronxites Dean Barlow (Crickets), Waldo Champen (Supremes, Bachelors, Montereys, Cadillacs, 5 Delights, Moodmakers) and Bobby Mansfield (Wrens).

When Arthur Crier passed away in July 2004, the fate of the Mellows was seemingly sealed forever. However, Lillian Leach came out of retirement in 2006 to sing her beloved Mellows songs once more. At a UGHA show, she was backed by the Cliftonaires.

Ironically, Lillian Leach Boyd, who took "Smoke From Your Cigarette" to the charts, died of lung cancer on April 26, 2013. As was mentioned, Arthur Crier and Gary Morrison have also gone, as have Harold Johnson (in 1985), John Wilson (2005), and Norman Brown.

We can't honestly say that the Mellows had any great impact on the R&B scene of the 50s. But they'll always hold an honored place in our hearts.



THE MELLOWS
JAY-DEE (the Mellows)
793 How Sentimental Can I Be (LL)/Nothin' To Do (LL) - 8/54
797 Smoke From Your Cigarette (LL)/Pretty Baby, What's Your Name (NB) - 1/55
801 I Was A Fool To Let You Go (LL)/I Still Care (LL) - 2/55
807 Yesterday's Memories (LL)/Lovable Lily (LL) - 8/55

CELESTE (the Mellows)
3002 Lucky Guy (HJ)/My Darling (LL) - 56
3004 I'm Yours (HJ/LL)/Sweet Lorraine (JW) - 56

UNRELEASED CELESTE (a cappella demos, all recorded 1956)
I Call To You (HJ&LL) - 2/56
Sweet Lorraine (JW) - 2/56
My Darling (LL) - 2/56
Lucky Guy (HJ) - 2/56
I'm Yours (HJ/LL) - 56
You're Gone (LL) - 10/56
Ain't She Got Nerve (HJ) - 10/56
When The Lights Go On Again (LL) - 10/56
I'm Gonna Pick Your Teeth With An Ice Pick (GM/LL) - 10/56

CANDLELIGHT (Lillian Lee & the Mellows)
1011 You've Gone (LL)/Moon Of Silver (LL) - 12/56

CANDLELIGHT (Carl Spencer, backed by the Mellows)
1012 Farewell, Farewell, Farewell (CS)/No More Loneliness (CS) - 1/57

APOLLO UNRELEASED (recorded 5/26/58)
So Strange (LL)
Be Mine (HJ)

TRI-TRACK TT-00001 - The Mellows: Live In Concert - 2003
Lovable Lily (LL)
I Still Care (LL)
When The Lights Go On Again (LL)
Sweet Lorraine (ET)
I Wanna Be Loved (LL)
Moon Of Silver (LL)
Be Mine (ET)
I Was A Fool To Let You Go (LL)
Pretty Baby, What's Your Name (AC)
I'm Yours (ET/LL)
How Sentimental Can I Be (LL)
Old Man River (AC)
Nothin' To Do (LL)
Smoke From Your Cigarette (LL)
Sh-Boom (SF)
If I Didn't Care (ET)
Silent Night (ALL)


LEADS:
LL = Lillian Leach; HJ = Harold Johnson, NB = Norman Brown; JW = John Wilson;
CS = Carl Spencer, backed up by the Mellows; ET = Eugene Tompkins; AC = Arthur Crier;
SF = Sammy Fain; GM = Gary Morrison




Unca Marvy's Home Page
More Articles