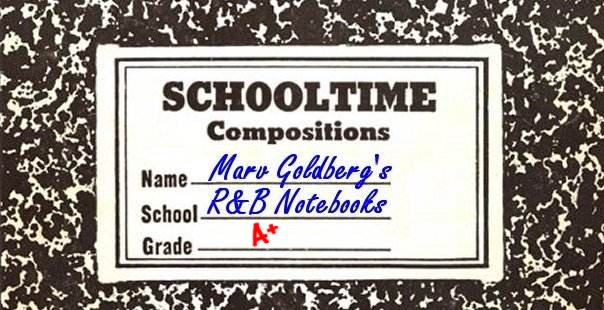 The Monitors

By Marv Goldberg

based on an interview with Billy Tircuit


© 2004, 2009 by Marv Goldberg
One of the more enduring groups from New Orleans, the Monitors were around for about 10 years, under a variety of names. In spite of this, until now, there have only been the barest of facts known about them.




The first incarnation of the group got together around 1952. Calling themselves the Mellow Drops, these five friends from New Orleans' Seventh Ward were: Robert Kidd (lead tenor), Adolph Smith (tenor), Louis Caliste (tenor), Clarence Phoenix (tenor), and Billy Tircuit (pronounced "tur-kwee", bass/baritone). They were all in their early 20s.

Clarence had been trained as an opera singer, winning a music scholarship to Xavier, and Adolph was the songwriter of the group. He not only wrote for the Mellow Drops, but also for the Spiders. In fact, of the first 24 songs recorded by the Spiders, Adolph wrote 12 of them, including "I Didn't Want To Do It", "You're The One", "Walking Around In Circles" and "Sukey, Sukey, Sukey." Billy's idols were Bing Crosby, the Mills Brothers, and the Ink Spots.


They played bars and lounges around the New Orleans area, until they were discovered by Dave Bartholomew,, who got them a recording session with Imperial Records. (Although they recorded for several labels over the years, all their recording was done at Cosimo Matassa's legendary J&M Studios, in New Orleans).

Held on November 15, 1954, their first session yielded four tunes, three of which were led by Robert Kidd: "The Crazy Song", the old Hammerstein-Romberg standard "When I Grow Too Old To Dream" (which features the whole group), "I Want Your Love" (with the "Meet me in the alley, Sally" refrain), and "Mother Will Stand Up For You."

This last tune was the one they were proudest of, and they hoped it would be released for Mothers' Day, but Imperial never issued it at all. Later that month, the Mellow Drops' only release: "The Crazy Song", backed with "When I Grow Too Old To Dream" was issued. The latter song was experiencing a big revival at the time because of its inclusion in the M-G-M musical "Deep In My Heart." The Mellow Drops do a nice up-tempo version of it, with some great backing instrumentals. "The Crazy Song" ("I'm just a fool/foolin' around with you"), was written by Adolph Smith, Robert Kidd, and Robert Holmes (a friend of Kidd's, who used to hang around when the Mello Drops rehearsed).

The record was reviewed the week of December 11, 1954, along with Fats Domino's "I Know", the Midnighters' "Stingy Little Thing", the Charms' "Mambo Sh-Mambo", the Harptones' "Since I Fell For You", the Blue Dots' "Let Me Know Tonight", the Feathers' "Johnny Darling", and the Bees' "I Want To Be Loved."

With a record to their credit, the Mellow Drops became the first black group to appear on Mel Evans' morning show on WDSU (channel 6). They also started making appearances outside of New Orleans, such as a country club in Mobile, Alabama.

Sometime in 1955, the first of the group's identity crises occurred: "We decided to change the name. Maybe it wasn't the right name for us." What they chose was "The Monitors", which to them meant "a big sound" (i.e., like a studio monitor). It was around this time that Vontell Lane (another tenor) became an occasional member, replacing Robert Kidd when he couldn't make gigs.

Somewhere along the way, they had met Shirley & Lee, and, in November 1955, the Monitors were invited to Cosimo's to back them up on "A Little Word" (whose melody Lloyd Price would later use for "Just Because") and "That's What I'll Do." The session producer on hand that day was none other than Eddie Mesner, owner of Aladdin.

This led to a single session with Aladdin, which Robert Kidd couldn't make; Vontell Lane was there in his stead. (Note that even though they backed up Shirley & Lee before their own session, those master numbers are higher; this probably reflects Cosimo Matassa sending out masters in whatever order he felt like it, with Aladdin assigning master numbers as tapes were received.) At that session, the Monitors recorded four songs, all led by Adolph Smith: "Candy Coated Kisses", "Tonight's The Night", "Guiding Light", and "O, O, Daddy, O." "Tonight's The Night" (a nice ballad) and "Candy Coated Kisses" (a medium rocker) were issued in January 1956; they both gave writer credit to Louella Hall (Adolph's sister; guess who wrote the tunes).

The record doesn't seem to have been reviewed, but its competition was Chuck Berry's "No Money Down", the Teenagers' "Why Do Fools Fall In Love" the 5 Keys' "You Broke The Rules Of Love", the Turbans' "Sister Sookey", the Jacks' "How Soon", the Counts' "To Our Love", and the Feathers' "Lonesome Tonight."

On June 8, 1956, the Monitors opened at the local Dew Drop Cafe. The blurb in the June 9 Louisiana Weekly said:


The nationally famous Monitors, stars of stage, radio, and television, open this Friday night on the bandstand of Frank Painia's Dew Drop Cafe in a star-studded revue.

Before the spotlight, through Sunday night, the delineators of song and rhythm will unleash a bag of old and new favorites supported by the Roland Cook band.

Also Bea Booker, personable lady of rhythm and charm, will hold forth with the Monitors....


In spite of being professionally employed, on June 26, the Monitors entered a talent contest at the Lincoln Beach Midway in New Orleans. They sang "See You Later, Alligator", but lost.

With no promotion on the Aladdin record, it still managed to do well locally, but no further. Therefore, in 1956, the Monitors decided to go and see Harold Battiste, a jazz musician who ran Specialty Records' New Orleans office. They went to his office on North Claiborne and auditioned for him, which resulted in a contract with Specialty.

One day (October 16, 1956 to be exact), Billy and Adolph were at Cosimo's, waiting for Clarence, Robert, and Louis to show up, when they were drafted to back up Little Richard, who was recording the title track for the movie "The Girl Can't Help It." To round out the sound, Issacher Gordon (of the Spiders) and Art Neville, also hanging around the studio, were recruited too. Afterwards, the Monitors ended up doing a small tour with Richard.

Their first session as the Monitors was held on December 16, 1956 (once again at Cosimo's), and they recorded at least "Our School Days" (led by Clarence) and "I've Got A Dream" (Adolph). Interestingly, Clarence led a song written by Adolph, and vice versa.

(Note that Specialty's master numbers are useless for determining sessions, so all I can do is lump all the songs together, including unreleased ones; only some session dates are known for sure, and they only account for a few songs.)

The other Specialty sides were: "Closer To Heaven" (led by Clarence), "Rock 'N' Roll Fever" (Robert; both recorded October 28, 1957), "Mama Linda" (Adolph), and "Hop Scotch" (Adolph; both of these were recorded April 2, 1958). The unreleased sides include: "Crazy Green Lizard" (led by Billy), "Groovy Ruby" (Adolph), "If I Could See You Again" (Billy), "My Baby's Rockin'" (Billy), "My Greatest Mistake" (Adolph), "Red Sails In The Sunset" (Adolph, recorded January 13, 1957), "Too Young" (??), and "Wobble When She Walks" (Adolph). "Crazy Green Lizard" was, according to Billy, "a silly song", in the vein of "Purple People Eater."

The first Specialty record was "Our School Days", coupled with "I've Got A Dream", issued in January 1957. Both sides were sung as "dramatic ballads." They were reviewed the week of February 9, along with Shirley & Lee's "That's What I Wanna Do", the Del-Vikings' "Come Go With Me", the Scooters' "Someday We'll Meet Again", the Spiders' "That's My Desire", the Starlarks' "Fountain Of Love", the Titans' "So Hard To Laugh, So Easy To Cry", and Big Daddy and His Boys' "Bad Boy."

Once again, the record did well locally, but Art Rupe, at Specialty, wasn't pushing it, so it never attained the status of a national hit.

On February 23, the Monitors entertained at a dance given by the St. James Parish Teachers Socialites at the New Cypress Grove High School Gymnasium, in Lucher, Louisiana. The March 2 Louisiana Weekly said: "Music was rendered for the dance by the Monitors, a well-known musical group from New Orleans."


I'm not sure how to fit this in, but in April 1957, Billy Turcuit was appearing, as a single, at Turk's Lounge in New Orleans (although he doesn't seem to have left the group).

The next Specialty disc was issued in December 1957: "Closer To Heaven" and "Rock 'N' Roll Fever." The former side (another dramatic ballad) was written by Billy Tircuit and Adolph Smith; the latter (a medium rocker, in a style that would soon be made popular by the Olympics) was by Clarence Phoenix and Robert Kidd. The record was reviewed the week of December 30, along with Jesse Belvin's "My Satellite", the Penguins' "That's How Much I Need You", the Sparks' "A Cuddle And A Kiss", the Kuf-Linx's "So Tough", and the Rajahs' "Shifting Sands."

"Rock 'N' Roll Fever" was probably the group's biggest disappointment. It was featured on American Bandstand, where the kids got to rate it. They gave it a 98, and it should have been a monster hit; once again, Specialty didn't push it and it died.


On February 1, 1958, they appeared at the club High Hat. The ad had the only photo I've ever seen of the group.

On May 9, 1958, the Monitors entertained at a United Clubs benefit dance at the Xavier University gymnasium. The May 3 Louisiana Weekly said:


Earlier it was announced that the Royal Dukes Of Rhythm will be one of the three featured bands that night, as will the Monitors, a widely acclaimed quarted known for their rendition of "Closer To Heaven" and "Rock And Roll Fever".


The last Specialty record was issued in June 1958: the bouncy "Mama Linda" and "Hop Scotch" (a rather boring song about a new dance). "Mama Linda" was written by Steve Noble; "Hop Scotch" by H.X. Bazz, a name Billy doesn't know. It was reviewed the week of July 7, along with Little Junior Parker's "Barefoot Rock", the 5 Keys' "Handy Andy", the Del-Larks' "Remember The Night", Art Neville's "Zing Zing", and the Riviera's "Count Every Star."


Even if their records weren't doing well nationally, they were still big sellers in New Orleans. This resulted in appearances at the Dew Drop Cafe, one of the biggest clubs in the city. They appeared with the best of the New Orleans acts, such as the Spiders and Shirley & Lee.


Finally, however, differences within the group took their toll, and the Monitors disbanded in 1958. It was around this time that Billy Tircuit recorded some solos for the Pontchartrain label: "Face The Facts" and a re-make of that "silly song", "Crazy Green Lizard." (Pontchartrain was owned by Wallace Davenport, a trumpeter, who had played behind Ray Charles and Lionel Hampton.)

Later that year, Billy and Vontell Lane got together with Johnny Meyers (tenor), Simon Washington (tenor), and Elaine Edwards (contralto), to form the Moonbeems. Someone introduced them to Lou Welsch, proprietor of Sapphire Records (which had started life in Philadelphia in 1947, before moving to New Orleans in 1954), and their sole release appeared on that label: "Cryin' The Blues" (a ballad) and "Teen Age Baby" (a weak uptempo tune). Again the record did well locally and was picked up by Checker Records for a re-issue in January of 1959.

Writer credit on both sides of the Sapphire release was "Welsch-Clark-Meyers", however, by the time it was re-released on Checker, the credit had shrunk to just "Welsch."

The Moonbeems did a lot of entertaining around New Orleans, including a 2-week stint at the big Natal's nite club. Once again, however, there were disagreements in the group, and they broke up in 1959.

In 1961, a lot of the old gang got back together to re-form the Monitors: Billy Tircuit, Adolph Smith, Vontell Lane, and Clarence Phoenix. The new lead singer was Adolph's brother, Milton Smith. After a while, the "Monitors" disappeared forever, when the group changed its name to the "Señors." They recorded a couple of sides at Cosimo's: "May I Have This Dance" and "Searching For Olive Oil"; both led by Milton.


These tunes somehow ended up being issued, in February 1962, on Juggy Murray's New York-based Sue Records. (Sue left the tilda off the group's name, and the label credits the "Senors"). Whlle "Dance" was credited to "Smith-Smith", "Olive" brought in a third party: "Smith-Smith-Smith" (for Adolph's sister, Louella). It's possible that "Searching For Olive Oil" was inspired by Ernie K-Doe's minor hit "Popeye Joe", since Chubby Checker's top-ten "Popeye The Hitchhiker" was at least six months away.

By 1964, the Monitors/Señors had disbanded for good. Billy sang at the Dew Drop Inn as a solo act, and then joined the George Lewis Orchestra as vocalist. With them, he did a 14-week tour of Japan, including Tokyo and Sapporo. In 1966, there was a second Billy Tircuit solo effort, this time on the Bonatemp label: "I Confess" and "I Was A Fool." The top side went to #29 on the New Orleans charts.

Billy's still singing today (1997), playing the French Quarter with his band, Billy and his New Friends.


Special thanks to Val Shively and Ferdie Gonzalez.



THE MELLOW DROPS
IMPERIAL
5324 The Crazy Song (ALL)/When I Grow Too Old To Dream (RK) - 11/54

UNRELEASED IMPERIAL
I Want Your Love (RK)
Mother Will Stand Up For You (RK)


THE MONITORS
ALADDIN
3309 Candy Coated Kisses (AS)/Tonight's The Night (AS) - 1/56
3313 A Little Word (S&L)/That's What I'll Do (S&L) - 1/56

UNRELEASED ALADDIN
Guiding Light (AS)
O, O, Daddy, O (AS)

SPECIALTY
595 Our School Days (CP)/I've Got A Dream (AS) - 1/57
622 Closer To Heaven (CP)/Rock 'N' Roll Fever (RK) - 12/57
636 Mama Linda (AS)/Hop Scotch (AS) - 6/58

UNRELEASED SPECIALTY
Crazy Green Lizard (BT)
Groovy Ruby (AS)
If I Could See You Again (BT)
My Baby's Rockin' (BT)
My Greatest Mistake (AS)
Red Sails In The Sunset (AS)
Too Young (??)
Wobble When She Walks (AS)



THE MOONBEEMS
SAPPHIRE
1003 Cryin' The Blues (SW)/Teen Age Baby (SW) - 1958
(Also released as CHECKER 912 - 1/59)


THE SENORS
SUE
756 May I Have This Dance (MS)/Searching For Olive Oil (MS) - 2/62


LEADS
RK = Robert Kidd; AS = Adolph Smith; S&L = Monitors backing Shirley & Lee; CP = Clarence Phoenix;
BT = Billy Tircuit; SW = Simon Washington; MS = Milton Smith



BILLY TIRCUIT
SOLOS
PONTCHARTRAIN
400 Face The Facts/Crazy Green Lizard - ca. 1958

BONATEMP
802 I Confess/I Was A Fool - 1966




Unca Marvy's Home Page
More Articles