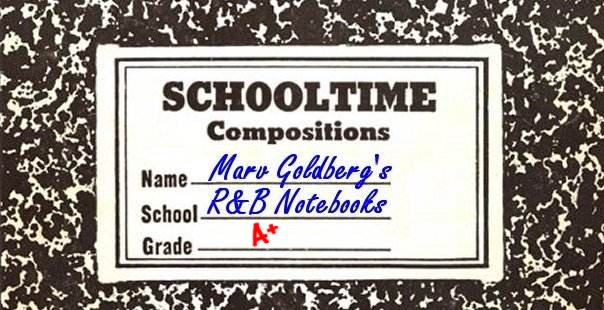 The Native Boys

By Marv Goldberg

Based on an interview with Vince Weaver
© 2000, 2009 by Marv Goldberg
No, they really didn't call themselves the "Native Boys", and in spite of being from Los Angeles, their records sold better in the East. Finally, the story of the Native Boys.

In 1954, four students who attended Cathedral, a Catholic High School in Downtown Los Angeles formed a group called the Mellowtears. They were: William Vincent "Vince" Weaver (lead tenor), Edward "Sack" Saunders (tenor and bass), Fred Romain (baritone and second tenor), and Harry Rosemont (bass). (Fred, Harry, and Vince had gone to St. Patrick's Grammar School together too.)

The Mellowtears practiced and did some local appearances around town. But one day, Fred had a dispute with someone in the group and walked out. Fortunately, Sack had a neighbor, baritone Charles Mathis, who was recruited as a replacement. When Fred and the guys finally made up, Charles was kept on as a fifth member, in order to get a fuller sound.

They specialized in writing their own songs, and started by practicing two that Vince had written: "Native Girl" and "It Won't Take Very Long". This song was started while they were out joyriding and talking about girls. Harry started singing the words "it won't take long" and they all threw in lyrics. Later on, Vince went home, put the finishing touches to it, and now they had two songs to work on.

They would sing while walking around the Sunset Strip and Hollywood Boulevard (near the Brown Derby and Grauman's Chinese Theater), where most of the record companies were headquartered. At some point they hooked up with Maxwell Davis, a sax player who was also an a&r man for both Aladdin and Modern Records. He first had them audition for Aladdin, which turned them down. He first had them audition for Aladdin, which turned them down. Then, he took them to Modern, where they were given a contract to do a single session.

They only really dealt with Davis, and not any of the Bihari brothers who owned Modern. (Saul Bihari was the President of Modern, with brothers Joe and Jules listed as VPs, and Lester in charge of Sales Promotion - even though he lived in Memphis.) They recorded their two tunes in a small studio in Culver City.


There are two interesting things about the resulting record. First is that, when the record was released in August 1954, Vince Weaver's name doesn't appear as writer on either side. As the Biharis were wont to do on many occasions, they appropriated writer credit for themselves. This time, both sides were credited to "Josea", the pen name for Joe Bihari. The second thing is that the "Mellowtears" name was nowhere to be found. Someone had the bright idea to re-name them after their song, and the "Native Boys" were born. They had no say in this; they didn't know about it; they even had ties that said "Mellowtears". Says Vince, "It was a mind-blower; we loved the name "Mellowtears."


As the "Native Boys", they appeared at the Sierra Theater (San Fernando, California) on September 10 in a Midnight Rhythm & Blues Bash featuring Jimmy Wright's band (all the way from New York), the Lamplighters, the Debonairs, and the Hollywood Flames.

"Native Girl" (led by Vince) was a real bouncing rocker, while "It Won't Take Long" (with Harry in front) is a more mainstream up-tempo side. They were reviewed the week of September 18, 1954, along with the Spiders' "The Real Thing", the Chords' "Bless You", the Hawks' "Give It Up", Richard Berry and the Dreamers' "At Last", the Heralds' "Eternal Love", the Diablos' "The Wind", the Du Droppers' "Boot 'Em Up", and the Romeos' "Love Me". The Billboard review said:


It Won't Take Long (71): To a relaxed but solid, rocking tempo, the group gives a very effective reading of this ear-pleasing material. Could attract coins to juke boxes.

Native Girl (67): With the current fad for African material at its peak, this attempt to combine a primitive beat and vocal styling with more traditional r&b forms ought to be sound commercial sense. However, this essay just didn't jell.


The Mellowtears (they still didn't think of themselves as the Native Boys) waited around for royalties to come pouring in. When nothing much happened with "Native Gir ", Harry Rosemont dropped out (subsequently attending Notre Dame University); he was replaced by tenor George LeBrune.

They worked a few jobs here and there, but mostly worked on their singing. Vince had a Webcor tape recorder which he used to record the guys so they could critique themselves.

About a year later, with no royalties in sight, the guys next turned to Vernon "Jake" Porter, a trumpet player who owned the tiny Combo label (he's also listed as an a&r man for Modern). He listened to their tale of woe about Modern and decided to groom them and help them work on their choreography. He had a studio in the basement of his house on North Virgil Avenue (near Los Angeles City College), where he listened to their tunes and helped polish them. At least, when Porter stuck his name on a song, he also included that of the original songwriter!


Their first outing for Combo was "Strange Love" (led by Fred), backed with "Cherrlyn" (fronted by Vince), released in November 1955. The former song (another bouncing rocker) was written by Fred; the latter by Vince, in honor of Fred's girlfriend. "Cherrlyn" showed that the Native boys could do 'em up slow as well as up-tempo.

The Native Boys managed to sneak in some appearances, mostly at record hops, high schools, and parties in East L.A. There were no big shows, but they did once appear at a record hop with Hunter Hancock (whose "Hunting with Hunter" was one of the most popular radio shows in L.A.).

"Strange Love" did well in the East (New York, Philadelphia, Boston, Baltimore, and Detroit) before making some noise in Los Angeles. While Jake told them it was doing well on the East Coast, he avoided any talk of "royalties". It started showing up on local charts in March of 1956. Strangely, while it was the #7 song in Baltimore, it was also listed as being on Modern!

Not one to miss out on an opportunity, Porter decided to release all of the remaining Native Boys sides that very same month (March, 1956). "Tears", a pleasant ballad, was written by Fred, who also did lead chores. (Advice to young lovers: "always be wise/ or you'll have tears in your eyes".) It was paired with "When I Met You" (written by Ed and led by George). This was the only Native Boys issue that had ballads on both sides; a departure that may have spelled doom for the record.

"Laughing Love", a bouncy clone of "Strange Love", was written by and led by Fred; this was more in the style of the Native Boys. It was backed with the ballad "Valley Of Lovers", written by Ed and fronted by George. (It's one of those unrealistic, idealized, romantic love songs that I've never found particularly interesting.)

The third record was the ballad "Oh Let Me Dream", written by and led by Ed. It was a totally different sound than they'd had before, featuring Ed's high tenor. It was coupled with the somewhat Latin-flavored "I've Got A Feeling", written and led by Fred. (This had to be Fred's favorite song; he'd record it twice more.)

This was probably overkill on Jake's part. None of these records ever sold well. With fewer and fewer jobs coming in, the Native Boys drifted apart.

In July 1956, Cash Box released the results of its yearly R&B Poll of DJs. In the "Which Up And Coming Vocal Group Do You Think Is Most Promising?" category, the Native Boys placed 20th out of 21, beating out the Magnificents. However, think of all the new groups that didn't make the list. In early 1957, Vince Weaver joined the Flairs, the remnant of the group that Cornell Gunter had started back around 1953. By now, the group (which had also been the Ermines) was Cornell Gunter, Kenneth Byley (first tenor), Tommy Miller (baritone), and George Hollis (bass). The group had been appearing in New York when something happened to make Cornell and the others part company there. When they returned to Los Angeles, Vince joined to replace Cornell (who would join the Coasters in the following year). When the Flairs recorded for manager Buck Ram's Antler label, it was Vince singing lead on "Swing Pretty Mama" (Kenneth Byley fronted the flip, "I'd Climb The Hills And Mountains"). Vince toured with them for about a year.

Meanwhile, Fred Romain teamed up with a friend of his, Danny Kristian and re-recorded "I've Got A Feeling" for Lee Rupe's brand new Ebb label. (Lee was the ex-wife of Specialty owner Art Rupe. She used the divorce settlement money to set up Ebb.) The group was called the Ebbtones. The other two members were friends of Kristian whom Fred never saw before or again, Calling themselves the Ebbtones, the other members were probably George Hollis and Kenneth Byley of the Flairs. The flip, written and led by Danny Kristian, was "Danny's Blues", a song that I've always liked a lot (it features a flute, not a common instrument in a vocal group recording). In a 2003 interview, Fred said that Danny's real name was Arthur Murray. While he was probably never mistaken for the famous dance instructor, he was tired of people making fun of it, and changed it to "Danny Kristian".

The Ebbtones record was reviewed the week of May 13, 1957, the same week as the Clovers' "I-I-I Love You", the Jive Bombers' "If I Had A Talking Picture Of You", the Willows' "The First Taste Of Love", the Rays' "My Steady Girl", the Sophomores' "If I Should Lose Your Love", the Spaniels' "Everyone's Laughing", the Lovenotes' "United", the Flairs' "Swing Pretty Mama", and the Diablos' "Can't We Talk This Over". The Billboard review said:


Danny's Blues (70): A moody blues. Lead singer does a nice job, singing it tastefully, with no extreme gimmicks, and with soul.

I've Got A Feeling (67): Rhythm side. Routine material, well done with a slow, swingy beat.


In 1958, Vince wrote a song called "If I Could Live My Life Again". He practiced it with Aaron Collins (late of the Jacks/Cadets, and soon to be a member of the Flairs) and Thomas Miller, intending to put some other voices behind them. A demo tape was made, which interested the people at Kapp Records. While Vince and the group never got to record it themselves, the song was released three times: Jane Morgan (Kapp, 1958), Dalida (Felsted, 1959), and Dorothy Prince (M-Pac, 1963).

Vince Weaver became "Billy Woods" when he released solo recordings of two of his compositions, on Dot, in February 1960: "Friendly Mr. Hendley" and "Falling Rain". The backup group included Fred Romain, Charles Mathis, Kenneth Byley, and George Hollis. Strangely, when it was released it wasn't credited to "Vince Weaver", but to "Billy Woods and the Emeralds" (shades of the "Mellowtears"!).

In 1961, Vince again joined the Flairs (by this time spelled "Flares"). When he came on board, the others were Aaron Collins and Willie Davis (both from the Jacks/Cadets), Kenneth Byley, and George Hollis. Over the years they'd also have Thomas Miller, Randy Jones (from the Penguins), Patience Valentine, and Betty Collins Williams (Aaron's sister, from the Teen Queens). This time, Vince was with them when they (George Hollis, Thomas Miller, and Kenneth Byley) did a tour of Europe.

In 1963, Vince (as "Vin Vincenti") released "I'm In Your Corner All The Way", backed with "Little Cutie", on Hunter Hancock and Roger Davenport's Swingin' label. The background was done by the Blossoms. When the record started to break, Vince was once again on tour with the Flares (who by then had had their moment of fame, in 1961, with "Foot Stompin'"). He got a phone call that "I'm In Your Corner" was taking off (it eventually rose to #2 in Los Angeles) and he had to leave the Flares to come back to L.A.

That same year, Fred Romaine gave "I've Got A Feeling" one more try. Also backed by a female group, it was released on the Spindletop label. Finally, in 1964, Vince wrote "Workin' At The Factory", which ended up being done by the Four Casts, on Atlantic.


In 2003, Vince Weaver and Fred Romain finally got to play the East Coast, when they brought a Native Boys group (which also included Charles Everidge of the Youngsters and Freddy Willis of the Calvanes) to a UGHA concert. I've always liked the Native Boys. They had a bright, bouncy, happy sound. With better promotion, they might have made it.


Special thanks to Kate Karp, Bill Gardner, Mike Sweeney and Galen Gart.



THE NATIVE BOYS
MODERN
939 Native Girl (VW)/It Won't Take Long (HR) - 8/54

COMBO
113 Strange Love (FR)/Cherrlyn (VW) - 11/55
115 Tears (FR)/When I Met You (GL) - 3/56
119 Laughing Love (FR)/Valley Of Lovers (GL) - 3/56
120 Oh Let Me Dream (ES)/I've Got A Feeling (FR) - 3/56

UNRELEASED COMBO
Devil Kissed An Angel (GL)
My Darling (GL)



THE EBBTONES
EBB
100 I've Got A Feeling (FR)/Danny's Blues (DK) - 3/57



BILLY WOODS & EMERALDS
DOT
16053 Friendly Mr. Hendley (VW)/Falling Rain (VW) - 2/60



VIN VINCENTE (Vince Weaver)
SWINGIN' (Vince is backed by the Blossoms)
644 I'm In Your Corner All The Way (VW)/Little Cutie (VW) - 63

LEADS: VW = Vince Weaver, HR = Harry Rosemont, FR = Fred Romain, GL = George LeBrune, ES = Ed Saunders, DK = Danny Kristian



Unca Marvy's Home Page
More Articles