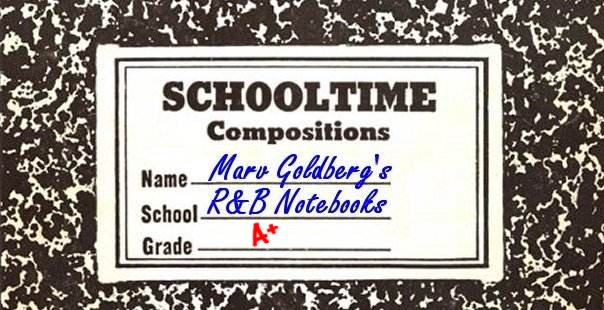 Nellie Hill
By Marv Goldberg

© 2021 by Marv Goldberg


Nellie Hill, "The Singing Thrill", had a career that lasted from 1944 through at least 1989, although she only released six songs in that 45-year stretch.





The singer who would become Nellie Hill was born Nellie Harrell, on June 26, 1922, to Irvin Harrell and Mamie McBeth. On a 1947 ship's manifest, she gave her place of birth as Edgewood, South Carolina, which is near Columbia. However, several months after her birth, her family had moved to Richmond, Virginia. There'd eventually be nine children; Nellie was the third oldest. She later told an interviewer that the first house they moved to in Richmond had no electricity and she had to do her homework by an oil lamp.

I don't know if she sang in Richmond, but in 1941 she visited New York City, possibly to pursue a career. As she later said, in a 2010 interview:


When I went to New York City, I met this fellow in this church. I met him when I walked up to the stage - he gave me a ring. I had just looked at this man - first time I had ever met him and I said "What's that for?" and he said "'Cause I'm gonna marry you".... He went back to New York and then he'd come back again to sing [either in Richmond or Newport News]. And that's when he asked my mother and daddy about marrying me ... And that's how I went to New York City ... that's how I arrived in New York City ... I was nineteen years old, and I didn't feel like I was nineteen because I was still treated like a child ... I came right back to Richmond, Virginia ... and I stayed ... traveling back to Richmond more than I stayed in New York, because I wasn't ready to be married.


Unfortunately, Nellie's account was extremely disjointed. What I make out of it is that she met him during a brief stay in New York City (to which she went for unknown reasons) and then went back to Richmond, where he would occasionally show up. After the marriage, they moved to Manhattan.


The man in question was Charles Wesley Hill, baritone with the Southern Sons. a gospel group from Newark, New Jersey. [The group also had Cliff Givens, who'd go on to the Ink Spots and the Dominoes.] He and his group would sometimes play Newport News, Virginia (not far from Richmond) and he and Nellie kept meeting up.

Sometime in 1942 they were married in New Jersey. (Unfortunately, the index record only gives the state and the year; it was probably Newark, since that's where he was living when he registered for the draft in October 1940, claiming no occupation. Since she was 19 at the time of the marriage, it would have to have been before her 20th birthday in July.) Charles Wesley Hill was born on May 28, 1915 in Danville, Virginia and died on August 23, 2002 in Durham, North Carolina. They ended up moving to New York, but the marriage didn't last. In the 1950 census, Nellie was a nightclub singer in Manhattan and separated from Hill.

The story goes that, in 1944, she was walking down a street in New York City when she was spotted by Fritz Pollard, a former Brown University All-American football star, who ran a Harlem talent agency (Sun Tan Studios) above a penny arcade on 125th Street. He was impressed with her beauty and arranged for her to appear in some Soundies.


I haven't been able to document all the Soundies Nellie appeared in. Those that I know about are the Mills Brothers' "Cielito Lindo" (where she's one of four girls who just sit there and look pretty - Nellie's the one on the far left). There's also "Ain't She Pretty", with the 3 Peppers, in which she plays the girl they're singing about. It was filmed on August 16, 1944 and released on November 20. Also on August 16, they filmed "Mary Had A Little Lamb": in it, Nellie is sitting at a table behind dancer Jo Jo Baines. Another was Una Mae Carlisle's "I Like It 'Cause I Love It", filmed June 12, 1944. Once again Nellie is just sitting around (dark dress on the right). That one was incorporated into 1946's "Fuzzy Wuzzy". (Per Mark Cantor, of Celluloid Improvisations, it was a one-reel compilation of three Soundies released theatrically by Sack Amusement, and had Louis Jordan, Dudley Dickerson, and Meade "Lux" Lewis, in addition to Una Mae.)

She may have also appeared in Soundies done by pianist Lynn Albritton (she could be in Lynn's "Backstage Blues", but I can't pick her out), the Musical Madcaps, and Tiny Grimes. According to Mark Cantor: "Presumably she either dances or just sits around in these, but doesn't sing or act."


Finally, we hear of Nellie Hill the singer. The April 13, 1946 Billboard reviewed the show at Kelly's Stable (on 52nd Street in Manhattan), which starred Earl Warren, former sax player for Count Basie, leading his own sextet. The review said:


Another debber [one making a debut] here is Nellie Hill, an eyeful with swell pipes that suggest a future in niteries. Despite opening night jitters, she handled her two numbers, My Baby and Somebody Loves Me, in pro style, with Earl Warren's six backgrounding, and got a well-deserved top hand.


She was still there when Billboard did a follow-up review on April 27, but it did nothing more than mention her name.

The October 19, 1946 Pittsburgh Courier said: "Built like the proverbial brick house and as pretty as the well-known picture, youthful Nellie Hill took her singing talent before the audition board of 'Beggar's Opera' and stopped the proceedings cold." "Beggar's Opera" was an "American Jazz Opera", based on the 1728 "Beggar's Opera" (think Macheath, as in "Mack The Knife") in which Duke Ellington had a hand. It was announced as early as December 1945, but didn't even begin rehearsals until October 1946. Starring Alfred Drake, Libby Holman, and Zero Mostel, it was supposed to open in New York on December 2, after tryouts in Buffalo and Cleveland. By the time it reached New Haven (November 21-23), its title had been changed to "Twilight Alley". In December, director John Houseman decided that he didn't like the thing at all and asked for his name to no longer be associated with it. It finally opened on Broadway on December 26, 1946, as "Beggar's Holiday", and lasted for 111 performances. However, Nellie Hill was nowhere to be found in the cast (nor, for that matter, was Libby Holman). I really don't know if Nellie was ever in the cast; I've seen the playbill for the New Haven run and her name isn't there.


Finally given something to do in a film, Nellie had the female lead ("Lola") in "Mistaken Identity", filmed in either late 1946 or very early 1947. Her name appears first in the credits, but as "Nelle Hill". The relevant scene takes place in a nightclub, where the Skippy Williams Orchestra is rehearsing and playing some nice music (while the people sitting at the tables make strange faces for the camera). All of a sudden, you see the shadow of someone preparing to throw a knife. He does. The piano player slumps forward over the piano - dead! As he falls forward, you can plainly see that there's no knife sticking out of him, which gives you a good idea of the film's production values. Nellie herself proves that she has little, if any, acting talent. (This is not meant to slight the terrible jobs by the rest of the cast. The cat gives the only decent performance.) On the plus side, Nellie sings "It Ain't Right" nicely. I have no idea if "Mistaken Identity" was ever commercially released (I can't find a single theater that showed it.)


For unknown reasons, scenes from that movie were cut and pasted with some newly-filmed footage and it was re-released under the title "Murder With Music" (assuming "Mistaken Identity" was ever released in the first place). The scenes from "Mistaken Identity" were used as flashbacks. However, this time, Nellie only got third billing, although they continued to misspell her name. Re-edited or not, the film is really bad (and I hope Nellie didn't give up her day job to become an actress). "Murder With Music" definitely came out and was playing on July 27, 1947 in Danville, Virginia (hometown of her husband, Charles Wesley Hill). [NOTE: Every place you look, it says that "Murder With Music" was a 1941 film; it wasn't (if for no other reason than that there was no "Nellie Hill" in 1941; she didn't marry Hill until 1942).] And, in case you're still not convinced, here's another comment from Mark: "I wonder if the people who continually claim a 1941 production date ever looked at the film. In an office scene there are posters on the wall of films made in 1945 or 1946." He's right; there's a poster for "Big Timers", a Stepin Fetchit movie released in the fall of 1945.

On March 18, 1947, Nellie was issued a passport so that she could go to Paris to perform at Les Ambassadeurs. (This was a famous old restaurant and nightclub in the Hôtel de Crillon. Both Toulouse-Lautrec and Degas painted scenes there.) I can't find any accounts of her performances.


However, while in Paris, she recorded at least one song with Aimé Barelli and his Orchestra: "I Love You For Sentimental Reasons". Released on Pathé Records sometime that year, it really isn't very good; her voice is too thin and reedy; however, it was her first known recording. Barelli recorded versions of popular American songs, including "Hey! Ba-Ba-Re-Bop" and "Open The Door, Richard" (He must have been a big hit in Europe; in 2017, Monaco issued a 1.42 Euro stamp with his likeness. [Just another service for all my philatelist readers.])


Nellie returned to the U.S. on November 22. Almost as soon as she got back, she filmed some scenes for "Killer Diller", from All-American Films. Typecast, she once again played a character called "Lola". The movie starred Dusty Fletcher, George Wiltshire (a popular Apollo Theater comedian who's doing a straight role here), Butterfly McQueen, Freddie Robinson (half of the Freddie and Flo comedy act), and Jackie "Moms" Mabley. It has performances by the King Cole Trio, Patterson & Jackson (doing their hilarious "If I Didn't Care" routine), Beverly White, and the Andy Kirk Orchestra. Nellie's acting talents have actually decreased since "Murder With Music" and, since she doesn't sing, her whole performance is painful. (Fortunately, she "disappears" five minutes into the film and isn't seen again until the very end.) The King Cole Trio, Andy Kirk, Beverly White, Moms Mabley, George Wiltshire, and Patterson & Jackson were all appearing in New York in mid- to late November 1947 (and Butterfly McQueen was in nearby Philadelphia), so the movie was probably shot in late November and early December. It was in theaters by May 16, 1948.

Another play. The February 25, 1948 New York Daily News said: "Nellie Hill, Virginia songstress who has been appearing in Paris recently, has been signed for 'Inside U.S.A.'" By March 6, the Pittsburgh Courier had this:


Charming and talented Nellie Hill who scored a triumph in Paris as the star of the Les Ambassadeurs revue, has been signed for an important role in "Inside U.S.A.," the Howard Dietz-Arthur Schwartz revue, in which Beatrice Lillie and Jack Haley are starred. [I've seen enough of these blurbs to know that they always claim a part is "important".]


Others in the cast were Herb Shriner, Carl Reiner, and Louis Nye. Before going to Broadway, it had tryouts at the Schubert Theater in Philadelphia. The March 30 Philadelphia Inquirer said: "And still another debutante to Broadway (prospectively) is a very gifted and attractive singer, Nellie Hill." However, the April 10 Billboard review of "Inside U.S.A." at the Shubert said: "Nellie Hill makes a try of it with a dull Blue Grass, and has trouble singing it in tune."

It turns out that the Inquirer's use of the word "prospectively" was prophetic. The May 5, 1948 Variety confirmed that, by the time it reached Broadway, Nellie was gone:


[Removed from] "Inside" since the show started trying out are [some numbers and sketches, including] "Protect Me," handled by Nellie Hill, who's out of the show. It'll do very nicely as is.


I believe that Nellie was replaced by Thelma Carpenter, who was now in the cast, but had never been mentioned before.

Then, it was off to Detroit, where Nellie appeared at the El Sino, starting in early June 1948. The blurb in the June 8 Detroit Free Press claimed she'd "appeared in the movie 'Inside USO'." That defies comment.

I don't know how long she was there, but only for a week or two, before disappearing for a year. The next time we hear about Nellie is at the end of June 1949, when she was back in New York, appearing at the Baby Grand along with Cat Anderson's band, Albennie Jones, the Jive Bombers, and MC Nipsey Russell.


In the October 29 Cash Box, Abbey Records announced the signing of the Ben Smith Quartet. While the blurb didn't mention Nellie, she and the Smith unit had recorded two songs on September 28, 1949: "Don't Worry Me No More" and "Blues Got Me Walking, Talking To Myself". At the same session, the band recorded "I Ain't Fattenin' Frogs For Snakes" (with a vocal by Ben Smith), and "You Are Closer To My Heart (Than My Shadow)" (vocal by his guitarist, Artie Long). Note that I can't find any appearances that Nellie made with Smith's group either before or after the session.

There's a group present on "Don't Worry Me No More", but they're not the Radars (who would back her in the future). The Norfolk Four had the next master number after "I Ain't Fattenin' Frogs For Snakes" ("Preacher"), so they're a good possibility. Whoever they are, they were also on "I Ain't Fattenin' Frogs For Snakes" and "You Are Closer To My Heart (Than My Shadow)".


In December, Abbey released "Don't Worry Me No More", backed with "I Ain't Fattenin' Frogs For Snakes" (the same song that the Larks would do in 1951). "Don't Worry Me No More" would be covered by Paula Watson, on Decca, in May 1950.


The record received Cash Box's "Award O' The Week" in their December 17, 1949 edition. Billboard reviewed them on December 31:


Don't Worry Me No More (74): Clean-playing and warbling quartet backs thrush Nellie Hill's pleasing piping on a beat-full ballad development of a light blues theme. [Is that sentence even in English?]

I Ain't Fattenin' Frogs For Snakes (81): First-rate comic material rendered tellingly in up-tempo boogie. Side, with its catchy tag, could have a pop as well as r and b future.


Naturally, it's a little more complicated. There's an ad in the November 12 Billboard for the Ben Smith Quartet on Abbey 3009: "Don't Worry", backed with "Mule Train". This was one number higher than the above release, but was advertised before it (probably because "Mule Train" was a hot song and there was money to be made). However, although Smith's "Mule Train" was advertised, turned up on lists of artists who'd recorded the hit song, and was reviewed in the November 26 Cash Box, I've never known anyone who's even seen the record (and most collectors seem to be completely unaware of its existence). More to the point, was "Don't Worry" the same as "Don't Worry Me No More"? While it's possibly the same song, it isn't the same master; the Cash Box review says it's led by Artie Long.


Abbey released "Blues Got Me Walking, Talking To Myself" and "You Are Closer To My Heart (Than My Shadow)" in February 1950. This is the original of "Shadow", written by Ben Smith's bassist, Edward Snead; it was covered by the Shadows and the Delta Rhythm Boys. The record was reviewed in the March 4 Cash Box:


The Ben Smith Quartet come up with another pair of great sides to keep their recorded successes going by this coupling tagged "You Are Closer To My Heart" and "Blues Got me Walking, Talking To Myself". Vocal refrain on the top deck by Artie Long and a quartet is effective as it stands, and should be greeted by music ops [juke box owners] with much enthusiasm. It's a slow moving ballad, with the group making mellow music in the background. The flip is just what the title indicates, a pleasing blues side that should do fairly well. Wax should hold its own in the boxes - and more.


The March 4 Cash Box also reported that "Don't Worry Me No More" was the #2 song in Detroit. It had been #9 there on February 18, but those were the only two weeks it was on any chart. On April 22, Cash Box reported that "Blues Got Me Walking, Talking To Myself" was #6 in Cleveland, the only week it showed up.


The June 10, 1950 New York Age had an eight-paragraph article titled "Leading Artists Do Recording On Abbey Records, Sold Everywhere". Thing is, it was written by Abbey's press agent and is pretty heavy-handed, being, in effect, an advertisement for the company masquerading as a news piece. I'll just include it as a graphic and let you read it for yourselves. Note that Nellie's name is mentioned as one of their artists.

From June through September, Nellie performed in the lounge of the Club Harlem in Atlantic City. Although Larry Steele had his "Smart Affairs Of 1950" at the club at the same time, she wasn't part of that.


On June 15, 1951, Nellie joined Chubby Newsom at the Flame Show Bar in Detroit. It had, said the ad, a "huge all-star supporting cast" and, as I'm fond of saying, the term "all-star", in usages like this, has no meaning whatever.


The June 16, 1951 Detroit Tribune wrote that Nellie was returning to the Flame Show Bar, although I can't find any prior performance. It said "Miss Hill returns to the Flame after a protracted stay at a Brooklyn bistro where she made national news." Then how come there was never a single mention of it, even in Brooklyn?

The June 30 Detroit Tribune had this: "Nellie Hill who captivated the nation not long ago with her Abbey recording of 'Don't Worry Me No More' is the eye-pleasing portion of the Flame show. The jet-tressed, plump little Detroiter captures many a masculine eye during her numbers at Morris Wasserman's fun oasis." Also there were Little Miss Sharecropper (Lavern Baker) and the Maurice King Orchestra. At some point, Nellie (and most of her family) ended up living in Detroit; this blurb says that she was there at this time. By July 17, Joan Shaw had been added to the show.


The July 28, 1951 Billboard said: "Pete Doraine, of Abbey, announced inking of Nellie Hill, Detroit blues singer." Yup, she's definitely living in Detroit now. I guess that her 1949 session was just as a singer with Ben Smith and she hadn't signed a contract then. Presumably she'd already recorded two songs: "When I'm In This Mood" and "I'm Gonna Copyright Your Kisses"; they were released in August. This time, she was backed up by the Conrad Frederick Orchestra. (He was a pianist who'd recently been with the Golden Gate Quartet.) The unidentified group behind her is the Radars (see below). The songs had probably been recorded in May (because you can't announce that you've signed an artist before recording that artist, and Nellie had been named in that June 10 article).

They were reviewed in the August 11, 1951 Cash Box:


Nellie Hill puts her appealing voice to work on a moody item and comes up with a side that could make it. Accompanied by the Radars and Conrad Frederick's orchestra, Nellie hasn't had as effective a disk in a long while. The lower end is a sort of combination R&B and hillbilly.


It's surprising that whatever literature Abbey sent with the record included the fact that the Radars backed her, but they didn't think it was important enough to put that fact on the label.


Herb Lance and Mantan Moreland appeared with Nellie at the Flame Show Bar for the two weeks beginning August 10, 1951. The August 31 Detroit Free Press said that Nellie was now in her twelfth week at the Flame. By then, Joe Turner was also on the bill.


By November 13, Nellie had switched to Detroit's Stage Door, appearing with the Caldwells. Continuing the pattern of trying to totally confuse me, Nellie was called "The New Orleans Singing Sensation" in the Stage Door's ad. The November 17 Detroit Tribune said: "Nellie Hill, the pretty gal who doesn't need to sing, is doing that at the Stage Door Bar now where Oleatha Granger and the Caldwells are also holding forth nightly."

On December 21, Nellie returned to the Flame Show Bar for a week. With her was Elaine Brent, who, in a few months, would record some duets with Herb Lance.

It seems like a revolving door: Nellie was back at the Flame Show Bar by January 12, 1952. Also on the bill was Andre D'Orsay, who'd been with the Red Caps. She was still there at the end of March, by which time Little Miss Sharecropper (Lavern Baker) had returned. I can't tell if she was there straight through, but she was at the Flame toward the end of May.


But by July 15, Nellie was appearing at the Elmwood Casino in Windsor. Since she'll be appearing in Windsor a lot, you should know that it's in Ontario, Canada, right across the Detroit river from Detroit. Many of Detroit's talent routinely played in Windsor clubs, restaurants, and theaters.

Nellie was divorced from Charles Wesley Hill on February 27, 1952. They'd probably been separated for a long while; there's no evidence that he'd ever lived in Detroit.

It was back to the Flame Show Bar by the end of November 1952, when she appeared with Freddie Cole (Nat's brother) and the Spence Sisters.

The January 17, 1953 Detroit Tribune said: "Nellie Hill, long time favorite around the Flame, will tour with Wild Bill Moore and his rocking new combo on a series of dance dates throughout the Mid-West. Dates will include St. Louis, Springfield, Cincinnati, Columbus, Dayton, Gary, Chicago and Milwaukee." However, I can't find a single appearance that they made together.


Nellie started at Sid's Cafe Lounge, in Detroit, on January 26, 1953. This seems to be the time she picked up the epithet "The Singing Thrill". She was also called "The Girl With A Smile In Every Song". By February 2, she'd been joined by George Marks and his pal Waldo.


On February 5, 1953 Nellie was featured on the cover of Jet magazine. Inside was a big article called "Sex Appeal Set To Song Makes Nellie Hill Hit With Males":


Nellie Hill is a voluptuous, cream-colored singer who is long on looks and short on voice. [Nice compliment.] Yet, she sets sex appeal to music so sensationally that when she sings, men's hearts do flip flops. "It must be my style," Nellie says. "I act like a hussy on stage.... sing Jezebel-like songs, toss myself around like the number one girl on a philandering husband's list. I act evil, saucy, 'don't carish.' The men love it. But the women - well, I don't know."

Most women refuse to say they find Nellie exciting. They look upon her as a man-stealing, singing Marilyn Monroe. But men - all of them - have bushels of praise for the pretty little singer from Richmond, Va. They have given her sizzling ovations at the Baby Grand in New York City, Les Ambassadeurs in Paris and at the popular Flame Show Bar in Detroit. Said one Motor City critic when Nellie first appeared at the Flame in 1950: "The Flame came closest to living up to its name that night. Nellie's not a 'nice' singer - she's an incendiary one."

A petite but curvaceous glamour girl whose voice has just a hint of a Southern accent in it, Nellie has been an entertainer since she was 14. It was then that Nellie first won public acclaim. Her father, a factory worker in Richmond, put her in a dance contest at the shop. Nellie took first prize. A talent scout wanted to send the attractive little brunette directly to New York to be trained, but Nellie chose to stay home.

When she was 18, she was named class beauty of the graduating class at Armstrong High School [presumably in 1940]. Asked what she wanted to do now that she was out of school, Nellie promptly replied, "become a singer." A year later, she married Wesley Hill, a Newark, N. J., singer with the Southern Sons, and set out for New York. [They actually met in 1941, married in 1942, and divorced in 1952.]

But success eluded Nellie for a while. A steady round of Army camps and hospitals where she gave free shows finally won her the attention of Jean Longman, the entrepreneur who was later killed in an auto crash. [Close, it was an airplane crash in the Azores on October 28, 1949.]

Longman placed Nellie in Kelly's Stables, the New York nightery. She was such a hit that he sent her to Paris to appear at his co-owned Les Ambassadeurs. [Strangely, Jean Longman was a Paris promoter, who managed French boxer Marcel Cerdan, another victim of that plane crash.]

Nellie sang there for six months. Upon her return to the United States in 1948 [actually November 22, 1947], she recorded the Abbey bestseller record, Don't Worry Me No More. American night clubs began bidding for her. By 1950. she had joined the Flame where Johnnie Ray was discovered. The result: Nellie became a sensation. Niteries, theaters, radio and television stations bid for her talent. Scores of ardent swains, frustrated husbands and many a wealthy businessman proposed marriage.

But "Naughty Nellie," with a buxom bounce to her style and a bewitching glint in her eyes, has other ideas. She divorced Hill in Detroit in 1952, and now confesses she carries a much-talked-about torch for Jimmy Ricks, deep-singing member of The Ravens. Until, and unless, the wedding bells peal, she will soon be singing at the classy Elmwood Casino in Windsor, Canada.


Ah, to be a press agent and get paid for turning out page after page of drivel. (Since I do it for free, there's got to be a moral in there somewhere.)


On July 6, 1953, Nellie made her first appearance at the Elbow Room of White's Restaurant in Windsor (from now on, you'll have to remember that it's in Ontario). Also on the bill was the Gerry Brannagan Quartet, with whom she appeared for many years. (The quartet was: Gerry - saxophone, Lindsay Meehan - piano, Paul Primeau - drums, and Bill Meloche - trombone. In 1956, they added Jimmy Myers on trumpet.) This seems to have been her first engagement with them.


Starting on August 30, Nellie and the Quartet appeared at the Vanity Theater in Windsor for a week. They were all back at the Elbow Room on November 9, remaining through February 7, 1954.

Somewhere along the line, she met James Edward Trapp, whom she married sometime in early 1954. He was born in Jenkinsville, South Carolina on September 3, 1910, and they'd remain married until his death on January 15, 2002. In his 1940 draft registration, he said he worked for Chevrolet Motors.


On January 15, 1954 Nellie appeared at the Get Acquainted Sale at Tam O'Shanter's Clothes For Men in Windsor. "No charge; nothing to buy" - better hurry.


Two days later, she began an engagement at the New Metropole Supper Club in Windsor. This time, she was advertised as "Windsor's Singing Thrill". March 23 found her at the opening of Campbell's Lounge in London, Ontario, some 120 miles from Windsor.


In 1954, the Detroit Tribune held a Talent Poll. By the time it ended, on June 5, Nellie had come in as the #12 Female Vocalist with 175 points (beating out Della Reese by 15 votes). However, the winner was Bobbe Caston with 5,070 votes. (Although I'd never heard of her at the time, it turns out that, as Bobbie Caston, she'd sung with Louis Armstrong and Duke Ellington.) There must have been a lot of talent in Detroit we don't know about. Hank Ballard got 625 votes in the Male Vocalist category, but #1 on that list was George Bias, with 17,655. In the Singing Group category, we have these: 5 Scalders (#1 with 14,135 votes), Escorts (#2; 13,395 votes), Royals (#3; 2,030 votes), Carols (#4; 895 votes), Melotones (#6; 310 votes), Imperials (# 8; 150 votes), Serenaders (#10; 125 votes). Of course, I'm sure you noticed that every total I listed (and every one I didn't) is divisible by 5, making the entire thing suspect. Interestingly, the paper itself admitted "Even we came across names which were not familiar."


She was back at the Metropole by June 7, along with Wing Chow (Oriental Mystic). She ended up being held over, the engagement lasting until July 25.


Nellie had a son, Charles Trapp, born in Detroit on December 1, 1954. The December 16, 1954 Jet had this strange item in Major Robinson's useless gossip column: "The Money Charles are expecting Santa Claus and the stork on the same date. She is Nellie Hill, the petite singer." Considering that her husband was James Trapp, I have no idea what that was supposed to mean.


Although Nellie had given birth on December 1, 1954, she was back at the Metropole from January 19 through April 10, 1955, when she was replaced by the Royal Jokers.



On May 2, she started at the El Sino in Detroit, playing through September 4. The orchestra was headed by Paul Bascomb.



Then, it was back to White's Elbow Room, along with the Revelaires and the Gerry Brannagan Quartet. She started on September 19 and was there for the rest of the year. While the Brannagan unit remained with her, other acts came and went.


On December 10, she took a day off from the Elbow Room to appear at a PAL (Police Athletic League) Record Hop at the Windsor Armories. Her accompanist was Lindsay Meehan from the Gerry Brannagan group. The two did another PAL hop on January 7, 1956.


Nellie opened at the Flame Show Bar again on January 20, 1956. With her were Othella Dallas and the Paul Bascomb Orchestra. Willie Bryant came out from New York to be the MC for the show.



On February 27, she started a week at Cleveland's Ebony Lounge, sharing the stage with the Sweethearts (formerly the Copperettes) and Yatilda Dix. She was back there on July 9, along with Jo-Jo Adams. After that, it was back to Detroit, where she appeared at the El Sino Club starting August 1.

After that, Nellie disappears for nearly a year.

The next time we hear of her, she was at the Baby Grand in Harlem, although not as a regular performer. A columnist in the June 3, 1957 Philadelphia Inquirer talked about having visited the Baby Grand for the first time and said: "Although we missed the formal show it seems that the Baby Grand's standard practice is to call entertainers from the audience to come onstage and belt out a few. And, they really do. Linda Hopkins was one who seems like a tremendous talent, and another semi-unknown, Nellie Hill, knocked the audience on its ear." I don't know what she was doing in New York, but I guess she'd been hidden away in Detroit for too long.


However, one possibility is that she was in New York to record for Brunswick Records. In November 1957, they released "Don't Say Wait (Till Tomorrow)", backed with "Love-a Love-a Love". They each received a "72" in the December 9 Billboard:


Don't Say Wait: The thrush has a way with a lyric. Good backing on the rhythm-paced ballad nicely complements the pleasant vocal. Potential similar to flip.

Love-a Love-a Love: Very smart piping by Miss Hill on a happy tune that borders on the rockabilly. If pushed a little, this might move.


But it wasn't pushed, and it didn't move. This would be Nellie's last release.


She and the Gerry Brannagan Quartet were back at White's Elbow Room on December 20, 1957. "Back After Two Years" read the ad. She was advertised through the end of May 1958. However, the advertising was strange. Although all the ads said she was at the Elbow Room of White's Restaurant, all the write-ups said she was at "White's Venus Room". At least they were consistent with "White's".

Once again, Nellie Hill, the performer, disappears for a year. However, Nellie Hill, the person, was written about in the October 4, 1958 Detroit Free Press. The article was titled "She Opens Door To Trouble":


A woman's hospitality Friday [October 3] cost her $3,600.

Mrs. Nellie Trapp, 36, of 2311 Atkinson told police a woman came to her door at noon.

Mrs. Trapp opened the door to let her in. Three men forced their way in.

One grabbed Mrs. Trapp, poked a gun in her back and ordered her upstairs.

The men bound Mrs. Trapp with neckties, then pried open a cedar chest containing $3,000 in bills.

They toured the house breaking open several coin banks. They poured an estimated $600 in coins into a blanket and left.

Police said one man waited until the others left then locked the front door and let himself out by a side door.

Mrs. Trapp, who sings professionally as Nellie Hill, said her husband, Albert, proprietor of a restaurant and a garage, withdrew the paper money from a savings account to pay bills.

"We just never got around to opening a checking account," she said.

The coins had been saved by her husband for smaller purchases including Christmas presents. He put them in little banks around the house. Among them were 300 silver dollars. Mr. Trapp had saved them over a period of 10 years.


A sad story. But, to me, the saddest part is that they called her husband "Albert". I checked several ways and, although there was an Albert Trapp in Detroit, Nellie's husband was James Edward Trapp. He was listed in the Detroit directory as living at that Atkinson Street address; Albert never was. The thieves were finally caught in December, after a series of robberies. I hope the writer of that article also received a long prison sentence.


The next time we hear of Nellie is when she began a week at the Flame Show Bar on June 5, 1959. On August 10, she returned to the Elbow Room, remaining until September 6. From there, it was the Club Twenty Grand (also in Windsor), where she started on September 25 for a week. Then, it was back to the Flame Show Bar for the two weeks starting October 2. Sam Cooke was with her for the first week.


From November 2-29, 1959, she was back at the Elbow Room. On New Year's Eve, she showed up at the Anderdon Tavern in Amherstburg, Ontario, south of Windsor.



In mid-May 1960, she returned to the Elbow Room for a couple of weeks, before transferring to the Flame Show Bar, once again with Sam Cooke. She remained until June 24, when Dinah Washington came in. She and Sam were at the Windsor Teen Club's "Guest Artist" night on June 3.

September 29, 1960 found her back at the Elbow Room; she'd remain until November 5. She returned on December 31 and performed until at least the end of January 1961. On January 30, it was announced that White's Restaurant had been sold; Nellie never appeared there again. What happened to it? The December 24, 1977 Windsor Star, talking about a reunion of Gerry Brannagan's band (along with Nellie), said that "White's itself is gone, turned first into Gan's and then into a parking lot after a fire". Ah, memories.

I don't know where she went, but Nellie (and son Charles) returned to the U.S. from France on September 2, 1961. It must have been somewhat traumatic, however, because the October 26, 1961 Jet reported this:


[People Are Talking About] That Detroit travel bureau agent who got herself in a pickle. A warrant was sworn out against Grayce Saddler after James Trapp said he paid her $2,356 for a round trip ticket to Paris for his wife, but later found out that his spouse had only a one-way ticket and was stranded in Paris.


It was later resolved, reported the November 2 Jet:


Repaid $1,155 he sent his wife to return from Paris, James Trapp dropped court proceedings against Detroit travel agent Grayce Saddler. Trapp said he paid $2,326 for his wife's round trip, but Mrs. Trapp was stranded in Europe without a ticket home.

What's odd is that neither blurb mentions son Charles; I found the record of him returning on the same flight as Nellie.


After that harrowing trip, Nellie was booked into the Anderdon Tavern (Amherstberg, Ontario) from November 4, 1961 through June 6, 1962 (Friday and Saturday nights).



She spent two weeks at the Flame Show Bar with T-Bone Walker, starting on August 24, 1962, before returning to the Anderdon Tavern on September 14 and remaining through New Year's Eve.



Then, silence for six months, until Nellie turned up at the Club Lido in Windsor on June 28 and 29, 1963. On September 4, she opened at the Elmwood Casino in Windsor. On October 12, she was back at the Club Lido for a couple of weeks.


Again, Nellie disappears for a year until appearing at Abar's Island View Tavern in Windsor for New Year's Eve 1964. She was also there for three nights in January 1965: the 15th, 22nd, and 29th.



On March 29, 1965, it was the Gaslight Room of the Calcot Hotel in Windsor. The engagement was supposed to be for a week, but she was held over for three.



But then, she was gone for another year until she showed up at the Club Commodore Supper Club in Windsor from May 5-21, 1966.

We now pause for eleven years of silence.


On Monday, December 26, 1977, Nellie and the Gerry Brannagan Quartet had a reunion at Windsor's Arcade Tavern. They got together again at the Royal Arms Restaurant And Tavern (Windsor) on February 16-18, 1978; there was only the single advertisement.

Again, silence prevailed for ten years, until a small item in the August 4, 1988 Detroit Free Press talked about how Nellie Trapp was having a family reunion with over 200 people, including the Harrell and McBeth clans.


From November 14 through December 2, 1989, she performed at the Top Hat in Windsor. This is the last engagement I can find for Nellie Hill. Her husband, James Edward Trapp, died in Detroit on January 15, 2002. The last time Nellie's name made the papers was in the 2008 obituary of her sister, Williette.

As I write this, in July 2020, I believe that Nellie Hill Trapp is still alive in Detroit. She'd have just turned 98.

It's an easy summary: good singer; lousy actress. My only regret is that she didn't make more recordings for us to enjoy.


Special thanks to Mark Cantor.



PATHÉ (Aimé Barelli et son orchestre; France)
PA2446 I Love You For Sentimental Reasons / '[The Rickety Rickshaw Man] - 47
Also on Pathé PG285

ABBEY
3008 Don't Worry Me No More / [I Ain't Fattenin' Frogs For Snakes - Ben Smith Quartet] - 12/49
3012 Blues Got Me Walking, Talking To Myself / [You Are Closer To My Heart (Than My Shadow) - Ben Smith Quartet] - 2/50
Above two with the Ben Smith Quartet
3027 When I'm In This Mood / I'm Gonna Copyright Your Kisses - 8/51
Above with Conrad Frederick Ork. and the uncredited Radars

BRUNSWICK
9-55038 Don't Say Wait (Till Tomorrow) / Love-a Love-a Love - 11/57





Unca Marvy's Home Page
More Articles