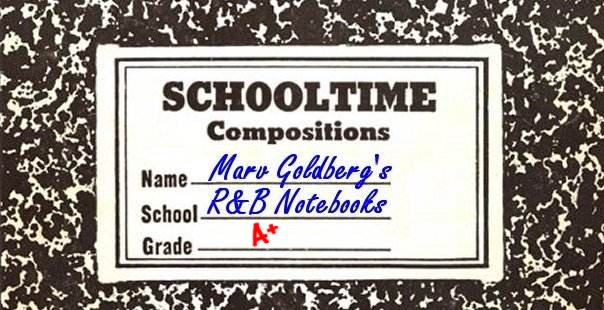 The Orioles - Part 3
The Post-Jubilee Years

By Marv Goldberg

based on interviews with Sonny Til, Johnny Reed,
Albert "Diz" Russell, Bobby Thomas, Gregory Carroll,
George Grant, and Deborah Chessler


© 1999, 2009 by Marv Goldberg
The first Vee-Jay session took place in May of 1956, and the tunes recorded were: "Happy Till The Letter" (led by Sonny), "Didn't I Say" (Sonny), "I Just Got Lucky" (Diz Russell), and "Sugar Girl" (Paul Griffin). Note that this marked the first time since George Nelson's "Donkey Serenade," back in 1949, that Sonny didn't sing lead on an Orioles song.


"Happy Till The Letter" and "I Just Got Lucky" were released that same month and reviewed on June 23. "Happy" was rated "excellent" and "Lucky" was given a "good."

The Billboard review of "Happy Till The Letter" confirms the confusion as to the direction of the new Orioles (although it received an 82):


"Till [sic] wraps up a folksy ballad in a powerful vocal with a strong country flavor, augmented by the familiar r&b beat. Interesting switch on the current rockabilly trend."


In late June, the Orioles appeared at Kansas City's Orchid Room, singing their "latest Jubilee recording hits," including "Angel" and "Sure-Fire" (at least the press agents were having fun).

At appearances, the group sang the Orioles' songs of past Jubilee days, as well as their current releases, and things like "Darling Je Vous Aime Beaucoup" and Cole Porter's "In The Still Of The Night."


The sound of the Vee-Jay Orioles is strange when it's compared to the glory days on Jubilee. Actually, Vee-Jay had no idea what to do with the Orioles at all; pushing them as a pop group turned out to be a big mistake. The sound wasn't R&B, it wasn't modern harmony, and it wasn't really pop. They were trying to hit the tremendous new teenage market, and ended up foundering. According to Diz Russell, the material they were given was terrible, but it brought in money and did give them two Vee-Jay recording sessions (although Vee-Jay seemed to lose interest in the group soon after signing them).

It all started well, however. In July, the Magnificent Montague (DJ on WAAF in Chicago, and manager of the Magnificents) listed "Happy Till The Letter" as his #2 record.

Although it made the local Chicago charts, nothing much happened with the record after that, and a second session was held on October 23, 1956. Another four songs were laid down: "Fools Will Be Fools" (fronted by Sonny), "Live It Up" (Diz), "For All We Know" (Sonny), and "Never Leave Me Baby" (Sonny).


After the session, the Orioles were off to the Orchid Room in Kansas City. In November, Vee-Jay issued "For All We Know" and "Never Leave Me Baby." The record was reviewed on December 29, and Billboard had this to say:


("Leave"): The group hits an infectious, striding beat in this Ivory Joe Hunter ballad, and my, how they wail in the harmony department! Makes an indelible impression (78).

("All"): This pretty ballad will have a lot of potential in the pop market as well as r&b. There are listening kicks here for everybody, regardless of taste. Deejays have a "quality" item here they'll enjoy (75).


When this, too, failed to take off, Vee-Jay released the third and final Orioles record in April 1957: "Didn't I Say"/"Sugar Girl." That same month, the Orioles appeared at the Royal Nevada Hotel in Las Vegas, as part of Cab Calloway's Cotton Club Revue. This kept them busy for a while (they would tour with Calloway for a total of 24 weeks, in both Miami and Las Vegas), and no one noticed that "Didn't I Say" wasn't even reviewed by the trade papers.

In June 1957, it was announced that, now that the Calloway Cotton Club tour was over, the Orioles' bookings would be handled by the Jolly Joyce agency of Philadelphia (according to Diz, the Orioles had managed themselves ever since Deborah Chessler had split from the group back in early 1955). Joyce immediately got them a week at Weeke's Cafe in Atlantic City beginning on July 4. However, by September, they were taken over by Universal Attractions (as was Margie Day). That month, they kicked off a tour of the South, along with Noble "Thin Man" Watts.


Since the Orioles were into modern harmony, they hit it off with the Delltones, a female group (the continuation of Jubilee's Enchanters) that was headed in the same direction (remember, they'd all appeared at the Apollo back in December 1955). Recalling the Regals' original name (the 4 Kings And A Queen), they recorded "Voices Of Love" and "I'm So Lonely," for Danny Robinson's Everlast label, as the Kings And Queens. Released around November 1957, the personnel consisted of: Sonny Til, Diz Russell, Jerry Holeman, Tex Cornelius, Billy Adams, Della Simpson (who leads both sides), Bunny Foy, Renée Stewart, and Algie Willie (who doesn't appear in the only photo taken of them). This group appeared a couple of times at some New York clubs. Note that Della Simpson would end up marrying Orioles' accompanist Paul Griffin.


Towards the end of 1957, Aaron "Tex" Cornelius left the group. His replacement, tenor Frank Todd, stayed for nearly a year before being replaced by tenor Jimmy Brown.


SOME SOLOS
In June of 1958, it was announced that Sonny had been signed as a soloist by Roulette, although he continued to appear with the Orioles. The announcement, as was the custom in the recording industry, came about a month after the record ("Shy"/"First Blush") had been released. Once again, they were attempts to turn an R&B singer into a teenage-market singer, and the results are embarrassing. In spite of this, the June 9 review rated both sides "good." Sonny was booked into the Apollo, as a single, for the week beginning June 20. He shared the stage with Little Willie John, the Danleers, the Fidelitys, the Kalin Twins, the Upsetters, and Etta James.

For some reason, in August 1958, Vee-Jay re-released "Sugar Girl"/"Didn't I Say" on its Abner subsidiary. They hadn't sent it out for review in 1957, and they didn't break with tradition this time either.


After the Apollo gig, Sonny hooked up with a Philadelphia group, Johnny Stiles and the Manhattans, calling them the Orioles: Johnny Stiles (guitar, bass, and electric violin), Hollis Floyd (Hammond organ), Harrison Scott (sax), and Dowell Smallwood, Junior (drums). Sonny did a series of one-nighters with them in the Midwest in January and early February 1959. Prior to that, he'd done shows in Latin America, followed by six weeks in Bermuda. It isn't clear whether the Manhattans accompanied him on these, but it's reasonable to suspect that they did, since it would be more difficult to find pick-up musicians outside the U.S. More to the point, this batch of Orioles accompanied him on his next session (see next paragraph) and were with him when he was booked into the Club Astoria (Baltimore) on February 15. [The Manhattans had started as the Medallions (on Essex) in 1954 and went on to have releases (as the Manhattans) on Piney, Ransom, King, Boss, and Coman. While the personnel changed over the years, Stiles and Scott were in all the incarnations. They were singers as well as musicians, so Sonny had, for a while, his own self-contained unit. The Manhattans would back up Morris Wade & the 4 Pharaohs and the Sheryl Larks on "It's Unbelievable" and Johnny Stiles would go on to be partners with Weldon McDougal in the Harthon label.]

On January 29, 1959, Sonny returned to Jubilee, where he re-recorded "Tell Me So," "At Night," "Crying In The Chapel," and "Forgive And Forget." Although the Manhattans were with him (presumably providing the instrumentation), he was backed up by the Dread Chorus, so popular with record company owners for a couple of years. The first two of these were issued in February (as "The Orioles"), and given "good" reviews on March 2.

In September 1959, Jubilee issued the other two sides, "Crying In The Chapel," backed with "Forgive And Forget." Unfortunately, it's this inferior version of "Crying In The Chapel" which is so often heard on oldies stations. In spite of the poor quality of the songs, the September 21 reviews ranked both sides as "good."

At some point in 1959, Sonny left the Manhattans and re-formed the Orioles/Regals. However...


THE END OF THE SECOND ORIOLES
By the end of 1959, things weren't looking too bright. Financial problems were plaguing the Orioles, and Jerry Holeman had gone back to Cleveland to join the Army. Their final appearance (which included Jerry) was New Year's Eve 1959, at the Mambo Club in East St. Louis, Illinois.

The next day (New Year's Day, 1960), Diz Russell discovered that Sonny's car was gone (the Orioles had been using it for transportation). While Sonny thought that someone had stolen it, the truth was that it had been repossessed. This was the last straw for Diz. He joined his wife in Washington D.C., and eventually became an optician (later going into business with Jerry Holeman). Billy Adams went out on his own as a single artist. Tex Cornelius (who had left back in 1957) remained in New York, becoming a bus driver, then a truck driver; he'd also worked with the King Toppers. Paul Griffin became the keyboardist for King Curtis. All have since passed away except Diz Russell, who's still around in 2009.

Less than a month later (January 27, 1960), Sonny recorded three new songs for Jubilee: "The First Of Summer," "Come On Home," and "Panama Joe." On these, he's backed by the Helen Way Singers (along with former Oriole Gregory Carroll, who produced the session). Once again the session was credited to "the Orioles." The first two songs were released sometime around April 1960.

In May, Sonny and the Willene Barton Trio were rushed into the Club Astoria in Baltimore to replace the Eddie "Lockjaw" Davis group. They had broken up when their organist, Shirley Scott, suddenly decided to retire.

On August 24, 1960, Sonny recorded three songs for independent producer Herb Abramson (who had originally started Jubilee Records), with an unknown group: "Night And Day," "Shimmy Time," and the aptly-named "So Long." "Night And Day" and "Shimmy Time" were leased to Jubilee, and became Sonny's final appearance on that label, probably in September. The record was only credited to "Sonny Til." "So Long" was released on a Red Lightnin' LP in 1986.


THE THIRD ORIOLES
Things started looking up in mid-1961, when Sonny put together a new Orioles group, consisting of Delton "Satan" McCall (tenor), Billy Taylor (second tenor), and Gerald Gregory (bass). Taylor had been in the Castelles (and would later be in the Cobras with McCall), and Gregory had been (and would again be) the bass of the Spaniels. They got an engagement at the Apollo Theater (for an "Old Goldies" show) that began on September 29, 1961. The other acts were Little Anthony, Shirley & Lee, the Teenagers, Little Joe, the Valentines, Charlie & Ray, and Robert & Johnny.

This group recorded some sides for Herb Abramson on July 20, 1962: "Sincerely" and "Some Of This, Some Of That" (both released on a Red Lightnin' LP in 1986), "Let's Start All Over Again," "Goodbye," and "Further On Up The Road." On September 21, they recorded 12 sides for the Charlie Parker label, all of which were released between October 1962 and February 1963. Some were the inevitable remakes of Sonny's older tunes, but there were four new songs also. Here's the lineup: "Secret Love," "The Wobble" (released in October 1962), "In The Chapel In The Moonlight," "Hey! Little Woman" (also released in October), "Lonely Christmas," "Back To The Chapel Again" (issued in November), "What Are You Doing New Year's Eve," "Don't Mess Around With My Love" (also November), "It's Too Soon To Know," "I Miss You So" (January 1963), "Write And Tell Me Why," "Don't Tell Her What's Happened To Me" (also January). All 12 songs were collected into an album ("Modern Sounds Of The Orioles Greatest Hits"), which was issued in late 1962. Additionally, "Hey! Little Woman" and "I Miss You So" were paired for a February 1963 release.


In April 1963, a "Sonny And Virgil" song ("Open Up Your Heart") appeared on Dade, but the label should have read "Sonny And Virgie." (The flip, "Someone Up And Told Me," was credited to "Sonny Till.") Sonny told me that Virgie was his sister, but according to Diz Russell, it was actually his girlfriend at the time; as far as I know, Sonny had no sisters. She's probably the same "Virgie Till" who had "I Didn't Steal Your Dog" and "Loose Me Love" on Glover in May 1964.

The third Orioles group was together on and off for several years (with Gerald Gregory being replaced by Lawrence Joyner). With Joyner, they recorded six masters for Charlie and Dave Sutton on December 10, 1964 ("Crying In The Chapel," "What Are You Doing New Year's Eve," "Somewhere Over The Rainbow," "Secret Love," "It's Too Soon To Know," and "Further Up The Road"). The first two appeared on the Lana Label later that month (with master numbers that for some reason indicated that "Chapel" was the late Jubilee version and "Eve" was the Charlie Parker cut). The other four sides weren't issued until around 1975, on the Broadcast label. Most of the songs recorded in this period were an attempt to recapture the earlier sound, and there are some very worthwhile results.


The week beginning January 1, 1965, this group headlined an "Old Goldies" show at the Apollo Theater, along with the 5 Keys, the Solitaires, the Bobbettes, Charlie & Ray, the Hollywood Flames, Screamin' Jay Hawkins, the Clovers, Jackie & the Starlites, and the Paul Winley Orchestra. The Orioles closed the show with five songs: "Crying In The Chapel," "Somebody Loves Me," "Don't Play It No More," "What Are You Doing New Year's Eve," and "Farther On Up The Road." While I attended this show specifically to see the Orioles, the selection of songs wasn't exactly what I'd hoped for! Their last known recordings were, once again, done for Herb Abramson, on August 21, 1965: the unreleased "Day In, Day Out" and "Sometimes I'm Happy."


THE FOURTH ORIOLES
In 1966, Sonny was working a solo act on the same bill as Bobby Thomas and his group, the Vibranaires, at Piner's Lounge near Asbury Park, New Jersey. In an earlier incarnation, the Vibranaires had recorded "Doll Face" and "Stop Torturing Me" back in 1954. Bobby Thomas had taken up singing in 1948 upon hearing "It's Too Soon To Know" on the radio, and had made a point of meeting Sonny back in 1949. Coincidentally, he had named his group the Vibranaires before knowing that that had been the Orioles' original name. Over the years, a friendship had developed between Sonny and Bobby, and Sonny would use the Vibranaires as a backup group whenever he was in the New Jersey area.


That night, Sonny decided to form a new Orioles group, and took Bobby Thomas, baritone Bobby "Clarence" Young, and bass Louis "Mike" Robinson from the Vibranaires. (First tenor Harry Accoo, who was content with just appearing locally, didn't want to travel and never became part of the group.) This group of Orioles made an appearance at the Apollo Theater on December 9, 1966, along with Ruby and the Romantics, Charlie & Ray, the 5 Keys, and Vivian Reed. For an appearance at Gus Gossert's "Original Rock & Roll Show" at the New York Academy of Music (on April 18, 1970), former Oriole Gregory Carroll (second tenor/baritone) was once again added, but he wasn't a permanent member of the group.


AND MORE SOLOS
Once more, in spite of his involvement with a group, Sonny started recording as a soloist in 1969 (this time for RCA). Five singles (including two one-sided DJ discs) resulted over the next couple of years, and an album ("Sonny Til Returns") in 1970. The titles are listed in the discography. Sonny went into the Apollo Theater, as a soloist, on May 9, 1969.

A 1970 release on the Clown label, "No Not For Her"/"I Gave It All Up," paired Sonny with a female chorus. It's difficult to understand why, when he was with a group, Sonny constantly recorded as a soloist (and then went back to the group). Possibly he was unsure of making it on his own and was hedging his bets (intending to free himself of the Orioles if one of his records would chart). If so, it was good that he didn't give up his day job, as none of his solos ever became a hit.


For a short while in 1970, Sonny joined Jimmie Nabbie's Ink Spots. There's a photo of the two of them together in August of that year and a post card from around then, autographed by Jim Nabbie, Arnold "King" Drake, Alvergous "Doc" Pittman, and Sonny Til. Sonny couldn't have been with them for more than a few weeks, sandwiched between Johnny Taylor (who was part of the group in May 1970) and George Smith (who took over as second tenor by November).

In 1971, Sonny was recruited by the United States Air Force, as part of a program to get kids to enlist. He, and other artists, made 30- and 60-second promos for the Air Force, on a disc that was created for DJs. Called "The United States Air Force Presents: Find Yourself A Star," the record also featured Glen Campbell, Bobbi Martin, Tommy James, Labelle, and Hamilton, Joe Frank & Reynolds.


Also in 1971, Sonny brought the Orioles (Bobby Thomas, Bobby Young, and Mike Robinson) to RCA, and they recorded at least 10 sides. Three of them were released on singles (with a Sonny Til solo on the flip), but the label credit was only to Sonny. However, all 10 made it to an album (Old Gold, New Gold), which did credit the group (see discography). This batch of Orioles, doing mostly weekend work, lasted through 1975, at which time Sonny went out to the West Coast.


THE INK SPOTS/ORIOLES
In 1977, George "Pepi" Grant, former lead singer of the Castelles, was in California, when he ran into Sonny Til, who was then singing with George Holmes' Ink Spots. Grant was soon added to the roster, which was: Sonny Til (tenor), George Grant (tenor), Larry Reed (baritone), George Holmes (bass), and Ann Lawson. They appeared as both the Ink Spots and the Orioles (when they were the Orioles, Ann Lawson would do "guest appearances" with them). In 1978, the four male voices recorded an Orioles album on Dobre. (While Ann Lawson is in the cover photo, a promo pic of the Ink Spots, she isn't heard on the album.) Sonny and Pepi alternated leads, and the group did extensive touring, mainly in Australia and New Zealand. His involvement with Holmes' Ink Spots lasted until around the fall of 1978. (Note that Sonny also had a solo album released on Dobre in 1979; see the discography for all the Dobre recordings.)


THE END
In late 1978, Sonny called Diz Russell from Las Vegas. He'd booked a job at the Howard Theater and wanted some Orioles. Diz at first didn't want to do it, but finally agreed for old times' sake. Once Diz stepped on stage (with Sonny, Jerry Holeman, and Billy Taylor), he was hooked again. (Eddie Palmer was an occasional member of this group.)


They released an album on Ivory in 1981 that had the strange title "Sonny Til And The Orioles Visit Manhattan Circa 1950's." The songs included many 1940s and 1950s standards, such as "Skylark," "Needless," "I Don't Believe In Tomorrow," "Rose Ann Of Charing Cross," and "I Had The Craziest Dream." See the discography for the complete list of titles.

During the final years of his life, Sonny was plagued with health problems. In 1980, diabetes caused him to have part of his left foot amputated. In spite of this, he continued to perform, on crutches.

The end of an era occurred on December 9, 1981, when Sonny Til passed away from a massive heart attack at the age of 56. The Orioles, and especially Sonny Til, were the root influence on perhaps thousands of aspiring singers. In their day, they were the best.


CODA
This was Johnny Reed's impressions of his years with the Orioles: "Wonderful. It was a pleasure to work. We didn't even consider it work, because when we weren't singing professionally, we were in somebody's house singing."

Why were the Orioles the phenomenon that they were? "Sonny's voice," said Johnny. "And the audience was ready for it. They wanted to swoon. You can only do jump numbers so much and then it becomes monotonous...."


So here it was January 12, 1995, and the Orioles were being inducted into the Rock And Roll Hall Of Fame. Johnny Reed, the only surviving member of the Jubilee group (as far as is known), showed up to receive the award (presented to him, fittingly, by Deborah Chessler herself). What did Johnny think of the honor?


Being inducted into the Rock And Roll Hall Of Fame was our greatest achievement. But the boys can't be here. I was so thrilled, that I had a rum and Coke. I was so thrilled that I don't even remember what I said. I know I thanked them and they gave me that statue—I called it an "Oscar." I couldn't think of what it was; I couldn't remember the "Hall Of Fame."


Actually, this is what Johnny did say:


It's so wonderful to be here tonight and it's so sad that the other fellas could not be here. They're here in spirit and I cranked up that motor home and came cross-country.

Thanks so much to all of you for this wonderful... what d'you call it... 'Oscar?' Well, anyway, it looks like it.


It's not that the Orioles went unappreciated in their own time—they won all the awards the industry and the fans could give them. But on that night, almost 50 years after they started, the music industry has formally recognized their contribution. It's too late for Sonny, and George, and Alex, and Tommy, and Ralph, and Charlie. Sad to say, Johnny Reed, last survivor of the original Orioles, passed away on June 18, 2005 (although Social Security says July 13). Jerry Blaine died in May of 1973 and Sid De May in 1991. Road manager Chester Smith passed on in 2009. Richard Williams died in August 2005, and Maurice Hicks, who kept getting into trouble with the law (see the 4 Buddies article), died in August 1985. Deborah Chessler, who could easily be characterized as the "Soul Of The Orioles," passed away on October 10, 2012; she was 89. The last member, Gregory Carroll, left us in January 2013.

The Orioles made good music; they made influential music. And they deserve to be remembered.


Special thanks to Steve Applebaum, to Tony Barcia (for digging up reviews from the trade papers), and to Ferdie Gonzalez (for his discographical work).

My interviews with Sonny Til were conducted on 12/14/74, 6/30/80, and 3/18/71. I spoke with Gregory Carroll on 6/21/91, Johnny Reed on 1/15/95, Diz Russell on 6/9/99, Bobby Thomas on 4/28/73 and 10/22/94, and George Grant on 5/25/99. I've lost track of all the conversations I've had with Deborah Chessler.



The Orioles - Part 1
The Orioles - Part 2
The Orioles - Part 4 - Discography
Memories Of Sonny Til
More Articles
Unca Marvy's Home Page