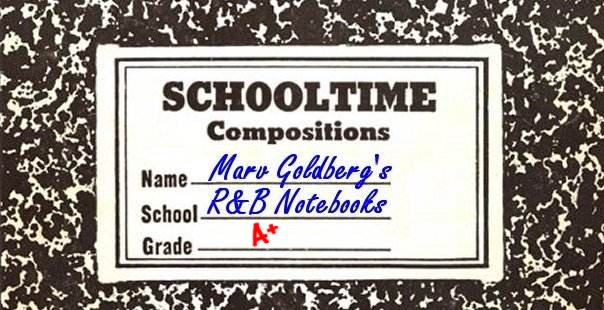 The Orlandos

By Marv Goldberg

Based on interviews with Ronnie Williams
Roger Randolph, and Nate Thomas


© 2006, 2009 by Marv Goldberg
The Orlandos were one of the many small groups to come out of Pittsburgh in the 1950s (a circle which included the El Venos, the El Capris, and the 4 Dots).

The Orlandos started in 1954, with a bunch of neighborhood friends from the Whittaker Projects in the West Mifflin section of Pittsburgh. At the time, these 14-year-olds all attended Homeville Junior High School. The original members were Gary Jenkins (lead tenor), Joe Murphy (tenor), Roger Randolph (tenor), Charles Raeford (baritone), and John Crowder (bass).


This group sang together for only a couple of months, when a major upheaval occurred. By the time the dust had settled, Gary Jenkins, Joe Murphy, and Charles Raeford had left, and John Crowder had moved up from bass to baritone. The new members, still from the same neighborhood, were Ronnie Williams (lead tenor), Nate Thomas (tenor), and Wallace Berry (bass).

There doesn't seem to be any particular meaning to the name "Orlandos." "We were just trying to find a name," remembered Ronnie. What did have meaning were the groups that influenced the guys: the Spaniels, the Moonglows, the 5 Keys, the Cadillacs, and, later on, the Coasters. They had arrangements for all the top R&B hits of the day.


The Orlandos performed at a lot of record hops, as did most of the groups from Pittsburgh. At one of these, they met Jay Michael (a DJ on WCAE, 1250 on your AM dial; "Relax With Jay Every Day"). Michael would eventually introduce them to George Goldner, who showed up at one of the record hops in the Spring of 1957. It had been announced in late March that Goldner was selling out all his labels (Tico, Rama, Gee, and Roulette) to Morris Levy and his partner Phil Kahl (who just happened to be the brother of Goldner's partner Joe Kolsky). Goldner was an inveterate gambler (he loved those hosses), but probably not a very good one. The $250,000 that Levy forked over for the labels helped him to pay off his debts. Fortunately, he had enough left over to start a new batch of companies: Gone, End, Cindy, and Lyric (with Mark-X coming along later that year and Juanita early in 1958).

The parents of the Orlandos, said Ronnie, "were all enthused. They were overjoyed that we were out there, but they didn't believe anything would happen."

While the Orlandos originally had no manager, by 1957 William Clanagin had taken on that responsibility. "He was a neighborhood guy who was interested - and he had a car," said Ronnie. So one day, in June, after school had let out, they all piled into Clanagin's 1957 Ford Fairlane and drove up to Detroit. Detroit? Why Detroit? I haven't been able to put my finger on it yet, but there was some link between George Goldner and Detroit. Somehow he managed to have at least two Detroit groups [Jerry Carr & the Mello-Tones and the 5 Jets (as the 5 Stars)] record for him. Now, instead of bringing them to New York, he tried to set up a session for the Orlandos in Detroit. As it turned out, however, the guys were there for a week and Goldner (from his offices in New York) was unable to get a session together. While they were very excited going, I imagine that coming home was quite a different story. [In case you're wondering, it's about 75 miles further from Pittsburgh to New York than to Detroit (driving on 2003 roads). Still, it would have been be more logical for Goldner to set up a session over which he had control.]

But then, a month or so later, Goldner got his act together. Back into the Fairlane they piled, this time driving to New York, where a session was held in a studio in the Plymouth Hotel. The two songs that they recorded were "Cloudburst" (written by Ronnie Williams) and "Old MacDonald" (their version of the 5 Keys' arrangement). Both were led by Ronnie.

None of the Orlandos could read music, but luckily for them, when they got to the studio, they found the Premiers from Pittsburgh. The Premiers were a vocal/instrumental group, featuring Leroy Gilliard as vocalist, Sonny Gilmore (guitar), Bobby Gilmore (sax), Thomas Gilmore (drums), George Cooper (bass), Alex Murray (piano), Irving Williams (sax), and Donald Early (bongos). Although the Orlandos and the Premiers had never appeared together, it's always reassuring to run into people you know. The Premiers thus ended up backing the Orlandos. Even though they were only supposed to record the two songs, Ronnie remembered it as being a very long session.


The guys got the impression that their tunes would be released on Goldner's new End records (which had debuted in July), but it didn't turn out that way. Instead, in September 1957, Goldner placed the Orlandos on another of his new labels: Cindy. This, in itself, meant nothing, but Goldner never sent "Cloudburst" out for review. (In fact, he didn't send out the first eight Cindy releases! The Isley Brothers, who had the ninth record issued on Cindy, were the first to be reviewed - in August 1958!)

[Thanks to Pittsburgh's Fred Bohn, I got some insight into what may have happened with Cindy. It seems that Goldner set up the label for Jay Michael, who had a financial interest in it (it was even named after Michael's daughter, Cindy). It's therefore possible that Goldner deliberately didn't send out review copies: Jay Michael would push a local group's record in Pittsburgh, he'd make a few bucks off it for his trouble, and Goldner could end up taking a loss on the label (since there were no national sales). Ain't the music business wonderful?]


Then it was back to Pittsburgh to try to publicize a record that the label seemed to have forgotten about. They did a Bandstand-type show in nearby Steubenville, Ohio, as well as many record hops and some stage shows (along with the Cadillacs, the Del Vikings, and the Drifters). They also appeared at the local Cotton Club, the Sunrise Inn, the Beehive Inn, the White Elephant (in East McKeesport), the Leona Theater, the Ivory Ballroom (in Uniontown), and also the public library! One gig Ronnie remembered well was at a log cabin in West Virginia. There was no name on it, but it was very nice inside (it turned out to be a gambling casino). Nate remembered appearing at a roller rink in Brownsville, Pennsylvania ("that's where I met my first wife"). One appearance I can document is a Porky Chedwick dance, at the Italian Hall in Monessen, Pennsylvania, on November 28, 1957, along with the El Venos, the Capitols, and the El Capris.

Within a year, Nate Thomas left the group. He hated working in the Pittsburgh steel mills and said that if he ever got laid off, he'd move away. Well he did and he did. His brother-in-law was in Detroit and told him there were a lot of jobs in the Motor City. Nate ended up driving semis and owning three car washes. He tried to get the Orlandos to come up there, but they wouldn't relocate. Obie Benson, of the 4 Tops, was dating Nate's sister-in-law and told Nate that Duke Fakir might quit the group. If so, Nate should be ready to audition for Duke's spot. However, Duke stayed and nothing ever came of it.

Nate's place in the Orlandos was taken by another neighbor, Lee Smalls. Through all of this, the Orlandos were only weekend singers.

And then, the inevitable marriages began. Nothing against marriage, but if you're not a teenager any more and you're still singing at record hops, you aren't bringing in enough money to support a family. By 1960, it was all over for the Orlandos.

Starting in 1998, Ronnie spent many years singing with Leon Daniels' El Venos. However, as 2013 comes to a close, all the Orlandos are deceased, except for Nate Thomas (still in Detroit) and, possibly, John Crowder.

So how did Ronnie remember his days with the Orlandos? "It was fun. We liked to sing. We didn't make any money, but we had fun." Can't really ask for more than that.


Special thanks to Fred Bohn. (Photo courtesy of the Carl E. Janusek Collection)



THE ORLANDOS
CINDY (leads by Ronnie Williams)
3006 Cloudburst/Old MacDonald - ca. 9/57




Unca Marvy's Home Page
More Articles