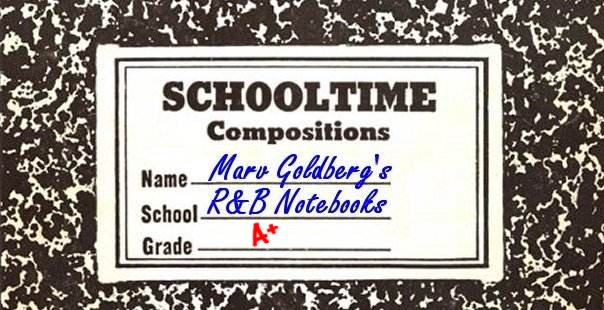 The Paramounts & The Sevilles
By Marv Goldberg

Based on interviews with Ernest Hamilton,
Bobby Baker, and James Lanier


© 2010 by Marv Goldberg
THE PARAMOUNTS
The stories of the Paramounts and the Sevilles start in the Watts section of Los Angeles, when, as kids, Ernest "Jhamal" Hamilton and his cousin, Bobby Baker (both tenors), sang duets, as "Bobby & Ernie."

But there are obligations when you grow up, and one day Ernest found himself in the army. There, he sang with a bunch of guys, mostly from the Chicago area. When they were discharged in 1956, Ernest agreed to relocate to Chicago to see if they could put a vocal group together and make it big. They tried, but it never happened. By the end of 1957, Ernest had given up on Chicago and had come home to Watts, once again teaming up with cousin Bobby.


But the name of the game was singing with a group. James Lanier remembers: "Back in those days if you didn't have a car, it was cool to walk the neighborhood, so that's what John Blalock and I were doing. We were on 112th and Mona Streets, when we heard the sound of a piano and singing coming from a house. That was all we needed to hear, so we knocked on the door. That's when John and I first met Bobby and Ernest. The year was 1958." (John Blalock was a first tenor and James Lanier a baritone.)

Now there were four. Says James, "We all could sing harmony and that was the gift we each brought. Our group was formed as soon as we knew we jelled together, voice- and harmony-wise; we knew we had something special. So with pride and accomplishment we called ourselves 'The Paramounts'." They practiced songs by the Moonglows, the Coasters, the Flairs, the Medallions, the Penguins, Marvin & Johnny, and Jesse Belvin (all of whom came from Los Angeles, except for the Moonglows).

James remembers that: "Bobby and John met a DJ by the name of Walter [last name unremembered] in a cafe across from the famous Dunbar Hotel [at 4225 Central Avenue, next door to the Club Alabam]; he had a radio show at the hotel. Bobby told Walter all about the group." Walter listened to them perform and agreed to become their manager.


The Paramounts practiced and practiced, but never made a single appearance. In early 1959, Walter brought them to Vernon "Jake" Porter's Combo label (at 1107 El Centro in Hollywood, although recordings were done at his home at 506 North Virgil Avenue in Los Angeles). Porter, a trumpet player who'd been with Benny Carter, Fletcher Henderson, Slim Gaillard, and Fats Waller, still had a combo at the time.

The Paramounts recorded four songs for Combo: "Take My Heart" (led by Bobby Baker), "Thunderbird Baby" (all), "The Rumba" (three-part harmony lead by Bobby, Ernest, and James), and "Just Once More" (fronted by Ernest). Actually there were five voices present at the session. They guys recruited John Blalock's brother, Lee, to sing bass on "Thunderbird Baby" (he didn't sing on the other songs). He was never a member of the group, but was with his brother John most of the time and knew all their arrangements.


Combo released "Take My Heart" and "Thunderbird Baby" in April 1959, but the record wasn't sent out for review. It would have been competing with Brook Benton's "Endlessly," Little Richard's "Kansas City," the Ideals' "Knee Socks," Thurston Harris' "Runk Bunk," the Shirelles' "Dedicated To The One I Love," the Jewels' "The Wind," The Voice Masters' "Needed," Lloyd Price's "Personality," Dee Clark's "Just Keep It Up," the Cadillacs' "Please Mr. Johnson," Harvey & the Moonglows' "Twelve Months Of The Year," the Sheppards' "Island Of Love," the Eastmen's "Lover Come Home," and the Fashions' "I Am Dreaming Of You."

James remembers that "We just knew that we were the baddest group around. One day, our manager, Walter, said he wanted us to meet some guys who sang as a group; were we up to the challenge? We felt that we were going to blow these guys away real quick. So he took us over to the West Side and we met the Uptones [this would have been Carlton Beck and the Senders; they wouldn't rename themselves the Uptones until 1962]. After they finished singing, we felt that we were finished. Those guys could really sing and we had pie in our faces. Bobby and I laugh about that even to this day."

When nothing much happened with the disc, the Paramounts broke up. After that, Bobby Baker and James Lanier mainly concentrated on becoming songwriters (and would, with Willie Davis, former lead of the Jacks, become the Thor-Ables in 1962 (part of the Flairs story). Ernest Hamilton immediately started putting together another group, the Sevilles. As for John Blalock, James Lanier says: "After the group broke up, we saw John from time to time, but he didn't sing with us any more. I think he lost interest and was disappointed in the way things turned out with the records we recorded."




THE SEVILLES

Although the Paramounts didn't make him a star, Ernest Hamilton still had the itch and started putting together another group with the help of his Paramounts buddies, Bobby Baker and James Lanier.

Bobby Baker knew a tenor named James Spencer, whom he introduced to Ernest. James Lanier and James Spencer then introduced Ernest to baritone Charles Smith. To round out the new group, Ernest turned to tenor Leroy Hicks, whom he'd known from having gone to Jordan High School with Hicks' brothers.

While opera doesn't usually figure into these things, Ernest named the group the Sevilles after "The Barber Of Seville" (coincidentally, he worked at a furniture store near Seville Street in L.A.). According to him, the name had nothing to do with the long-finned Cadillac Eldorado Seville.

The Sevilles started practicing songs by the Olympics (whom Ernest knew; he'd sit in on some of their rehearsals), the Coasters, the Flairs, Bobby Day, and Jesse Belvin ("we used to hang around these guys all the time," says Ernest). Mostly, though, they practiced the Top 40 tunes of the day; anything that they'd hear on the radio.

At the furniture store, Ernest made friends with some guys who were members of a car club. There was a club function coming up and this became the first appearance of the Sevilles (who, with their car name, even if a coincidence, were a natural).


The owner of Andy's Record Store, on Imperial and Wilmington Avenues in Watts, introduced them to Cliff Goldsmith, who became their manager. Goldsmith, who with Fred Smith had written "Peanut Butter" for the Vibrations, as well as a string of hits for the Olympics ("Western Movies," "Dance By The Light Of The Moon," "Baby Hully Gully," "Little Pedro," "Private Eye," and "Dance With The Teacher"), came to some Sevilles rehearsals and liked what he heard.


Goldsmith eventually got them a contract with John Marascalco's JC Records. (Marascalco was a producer and writer, who had penned Little Richard's "Good Golly, Miss Molly," "Rip It Up," "Ready Teddy," and "Send Me Some Lovin'," as well as Fats Domino's "Be My Guest.") He had set up JC Records with the idea that once a song showed some promise, it would immediately be leased out to another label.


The first song the Sevilles recorded was "Charlena," which had been written by Manuel Chavez and Herman "Sonny" Chaney of the Jaguars (it was a tune that the Jaguars had tried, without success, to get recorded for over a year). Cliff Goldsmith liked it and set up the session (which also had Manny Chavez playing guitar on the very day that he had to report for military duty). Strangely, the only voices you hear on most of the record were those of Ernest Hamilton, James Spencer, and Charles Smith singing three-part harmony. Leroy Hicks mostly stood around doing nothing until the end, when he threw in some spoken comments. (This odd formula would be repeated on two other Sevilles songs: "Salt Mine" and "Louella.") The flip side, led by Ernest, was "Loving You (Is My Desire)."


"Charlena" was issued in November 1960 and began to take off in the Los Angeles and San Francisco markets. It started life as the #100 song on January 23, 1961. For the next three weeks it climbed to #95, #88, and #84, before sliding down to #93 on February 20. It looked like a winner, so Roulette Records got the Cognacs to cover it in December. You may have heard of the members of the Cognacs: Bobby Spencer (Crickets, Cadillacs), Harold Johnson (Crickets, Mellows), Buddy McRae (Chords), and Arthur Crier (5 Chimes, Mellows, Halos). Strangely, in spite of Marascalco's stated purpose of leasing out promising songs, "Charlena" stayed on JC.


The next JC record was "Salt Mine"/"Louella." Issued in March 1961, both sides were rated "good" on April 17. Other reviews that week were for King Pharaoh & the Egyptians' "Shimmy Sham," Wilbert Harrison's "Happy In Love," and the Delacardos' "Hold Back The Tears." However, in spite of the good review, nothing much happened with the disc.


The last JC record, issued in May 1961, was "Fat Sally" (led by James Spencer and somewhat reminiscent of "Peanut Butter")/"Working Hard" (fronted by Ernest Hamilton). Once again, both sides were rated "good" (on June 19), along with Maxine Brown's "Heaven In Your Arms," the Varnells' "Day In Court," and the Blue Jays' "Lover's Island."

Along the way, the Sevilles had appeared with Jackie Wilson, the Olympics, Rosie & the Originals, Don & Dewey, the Penguins, Gerry Granahan, and Johnny Otis at the Alan Freed Christmas Jubilee at the United Artists Theater in Los Angeles in December 1960. They also appeared with Wink Martindale; at the Hollywood Palladium; the Long Beach Municipal Auditorium; the El Monte Legion Stadium with Art Laboe; and even a TV show in Seattle.

After this, Ernest left the group ("I didn't have my head screwed on right," he says) and was replaced by Andrew Bayone. Andrew was also singing with the Cheerios, who had a release on Infinity in September 1961 (and who would have one on Sue, as the Chandeliers, in May 1962).


The Sevilles then recorded "Don't You Know I Care (Part 1 and 2)" for Cliff Goldsmith's own Cal-Gold label, with James Spencer doing the Isley Brothers-type lead on both sides. The record was released in January 1962 and given an "excellent" rating on January 27. Other reviews that week were for Etta James' "Something's Got A Hold On Me," the G-Clefs' "A Girl Has To Know," Jimmy Witherspoon's "Warm Your Heart," and the Original Checkers' "Over The Rainbow."


Nothing happened with this platter either, and the Sevilles finally fell apart (Leroy Hicks and Charles Smith went to some other group and James Spencer turned to gospel). But a year later, Ernest Hamilton decided to try again. Getting his old Paramounts buddies, Bobby Baker and James Lanier, the revamped Sevilles trio recorded "Hey, Hey, Baby" and "Treat You Right" (both with three-part harmony) for the Galaxy label (a subsidiary of Fantasy Records, with Cliff Goldsmith as A&R man). The session pianist was Jennell Hawkins (born Jennell Brown, she'd recorded some duets with Richard Berry as "Ricky & Jennell" and had been a member of the Kuf-Linx after their recording days).


The Galaxy record wasn't sent out for review and this proved to be the last gasp for the group. However, Cliff Goldsmith leased four songs from John Manascalco and put them out on Galaxy. The first two were reissues of "Charlena" and "Loving You (Is My Desire)" in June 1963. The other two were "Creation" and "Baby," both recorded in 1961 and led by James Spencer. These were released, with no chart action at all, in April 1964.

And that's the story of the Sevilles. They started off with some promise, but it was never fulfilled.


In the last few years, Bobby Baker and Ernest Hamilton, along with J.D.Hall and Grayling Taylor have appeared as The Groove Machine, singing a mix of Coasters and Flamingos tunes.



James Lanier closes with: "We all began to go our own separate ways. We started our own families, but stayed in touch through the years. Today Bobby, Ernest, and I are back together again making music and you can bet your last dollar we have not missed a beat with our new songs as the 4th Power Vocal Group." [NOTE: The 4th Power Vocal Group is a loose conglomeration of singers. Says James: "It changes personnel from time to time. it all depends who's avaliable, but the original members in the photo are, from left to right: Bobby Baker, Herbert Larkins, Willard King (brother to Melvin King, who was the bass in the original Olympics), and Billy Willson." In 2009, they released a CD called "In A Sweet Spanish Hide Away," on Honeycomb.]


Special thanks to Bruce Woolf and Murdoch Beaton. Discography courtesy of Ferdie Gonzalez. Victor Pearlin provided the Combo label shots. All other label shots are courtesy of Brian Lee of Color Radio.



THE PARAMOUNTS

COMBO
156 Take My Heart (BB)/Thunderbird Baby (ALL) - 4/59

UNRELEASED COMBO
The Rumba (ALL)
Just Once More (EH)

[NOTE: See also the Sevilles on Galaxy 717 (only)]

LEADS: BB = Bobby Baker; EH = Ernest Hamilton


THE SEVILLES

JC
116 Charlena (ALL)/Loving You (Is My Desire) (EH) - 11/60
118 Salt Mine (ALL)/Louella (ALL) - 3/61
120 Fat Sally (JS)/Working Hard (EH) - 5/61

CAL-GOLD
172 Don't You Know I Care, Part 1 (JS)/Part 2 (JS) - 1/62

GALAXY (see text; 721 and 727 are old JC masters)
717 Hey, Hey, Baby (ALL/BB)/Treat You Right (ALL) - 2/63
721 Charlena (ALL)/Loving You (Is My Desire) (EH) - 6/63
727 Creation (JS)/Baby (JS) - 4/64

[NOTE: The Sevilles on Vagabond were a different group.]

LEADS: EH = Ernest Hamilton; JS = James Spencer; BB = Bobby Baker





Unca Marvy's Home Page
More Articles