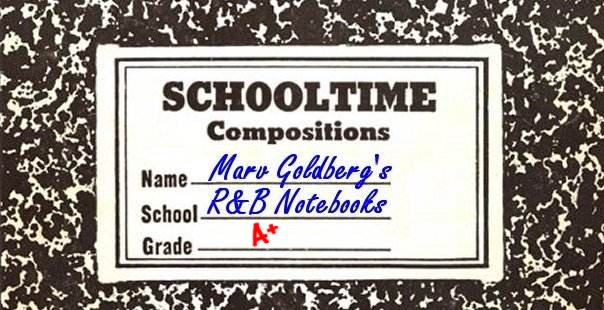 The Pipes

By Marv Goldberg

based on an interview with Louis Candys


© 2004, 2009 by Marv Goldberg
The Pipes were one of the many minor groups on Dootone. Actually, as I have pointed out before, Dootone only seemed to get nationwide hits with the first release of even his major groups ("Earth Angel," "Heaven And Paradise," "Buick 59"). Dootsie Williams may have had a lot of groups, but they never seemed to amount to much as far as hits went.

The origins of the Pipes can be traced back to the Cool Notes, a group that formed at McClymonds High School, in Oakland, California, around 1953. All the members had a background in both the school choir and in neighborhood churches. At the outset, they were: Louis Candys (lead tenor), Irving Swanigan (lead tenor), Harold Foreman (tenor), Huey Roundtree (lead baritone and manager), Leevern Ball (bass), and Ed Kelly (piano).


Sometime in 1954, Irving Swanigan dropped out, and they decided to remain with four voices. At this point, they visited Los Angeles, the hotbed of the California recording industry, to try to stir up some interest. They went to a bunch of companies, among them Capitol, Imperial, Modern, and Specialty, but were told, in each case, that they were too young. (They probably should be congratulated for not sticking closer to home to be abused by Oakland's Music City Records.)

So they returned to Oakland, disheartened, but not discouraged. They practiced and practiced, even after graduating from McClymonds in June 1955.

Finally, towards the end of the year, they returned to Los Angeles, and this time went to see Dootsie Williams, owner of Dootone Records. This time they weren't turned away and Dootsie recorded them. [Note that there is the possibility that Dootsie discovered them on a trip to Northern California.] However, they'd grown tired of the "Cool Notes" name and traded it in for the "Pipes" (from the line in "Danny Boy": "the pipes, the pipes are calling"). Amazingly, on December 3, Dootsie, covering all the bases, issued a press release that trumpeted the signing of two new groups: the Cool Notes and the 4 Pipes!

Their idols were the Swallows and Clyde McPhatter. While they were heavily influenced by these artists (especially their mellow and soulful recordings), they developed their own sound and their own original material.

At their first Dootone session they waxed "Be Fair" (led by Louis Candys and Huey Roundtree) and "Let Me Give You Money (fronted by Huey). Accompanied by Ernie Freeman's band, these were recorded in Ted Brinson's garage studio. Louis, who was somewhat short, remembered having to stand on a box to reach the microphone. For the entire session, he worried about falling off!


Dootsie Williams knew how to push a record locally (although his national hits seemed more like accidents) and "Be Fair," released in February 1956, did well in California. In spite of the song title "Let Me Give You Money," the guys were only paid a few dollars each ("so few I can't recall the amount," said Louis). Advances that wiped out royalty payments were for "sessions and traveling."

The trades gave both sides "good" ratings on March 17, along with Little Richard's "Long Tall Sally," the Charms' "Ivory Tower," the Turks' "I'm A Fool," the Midnighters' "Open Up The Back Door," the 5 Royales' "I Could Love You," the 5 Notes' "Park Your Love," the Barons' "So Long My Darling," and the Carpets' "Let Her Go."

Although the Pipes never had all that many appearances, they covered the state of California: Los Angeles, Bakersfield, Fresno, San Francisco, and Oakland. Louis remembered tours with Roy Milton and Little Willie John.


For their next session (back to the garage and Ernie Freeman), they recorded "You Are An Angel" (led by Louis Candys and Huey Roundtree) and "I Love The Life I Live" (led by Huey). These were released in July 1956. Louis always preferred "You Are An Angel," which he claimed was "too advanced" for the time.

The record was reviewed on August 25 (again, both sides were ranked "good"). Other reviews that week went to the 5 Keys' "Out Of Sight, Out Of Mind," the Channels' "The Closer You Are," the Emanons' "Blue Moon," the Blue Notes' "If You Love Me," the Medallions' "Pushbutton Automobile," and the Duponts' "Must Be Falling In Love." This time, Dootone barely pushed the record at all, and it promptly sank out of sight.

After their year's contract with Dootone expired, they took a long hard look at things and decided that a career in music just wasn't going to happen. So from then on they pretty much contented themselves with occasional local appearances on weekends.

Around 1958, they did a couple of recordings that they paid for themselves. Backed up by Johnny Heartsman's band, "So Long" and "Baby Please Don't Go" were both led by Louis, and released on Jacy, a label that they owned (Huey Roundtree is listed as the president of the company). Only a few hundred copies were pressed up, and it was a rarity even when it was new.

In 1959, they returned to Dootsie Williams and recorded some more sides for him. However, these were never released, and that was the end of the Pipes as professional singers.

When I interviewed Louis Candys in 1978, he told me that they were all still friends 20 years later. By that time, Louis had become a minister, Leevern Ball was an account representative for Kraft Foods, Harold Foreman was an aquatics instructor in a recreation program, and Huey Roundtree was president of a mail-order record company (from which you could have, presumably, ordered a few copies of their Jacy release).

While the Pipes' records are now collectors' items, I'm sure they would have preferred that the discs were less valuable today simply because there had been more of them sold.


Discography courtesy of Ferdie Gonzalez.



THE PIPES
DOOTONE
388 Be Fair (LC/HR)/Let Me Give You Money (HR) - 2/56
401 You Are An Angel (LC/HR)/I Love The Life I Live (HR) - 7/56

JACY
001/002 So Long (LC)/Baby Don't Go (LC) - ca. 58


LEADS: LC = Louis Candys; HR = Huey Roundtree



Unca Marvy's Home Page
More Articles