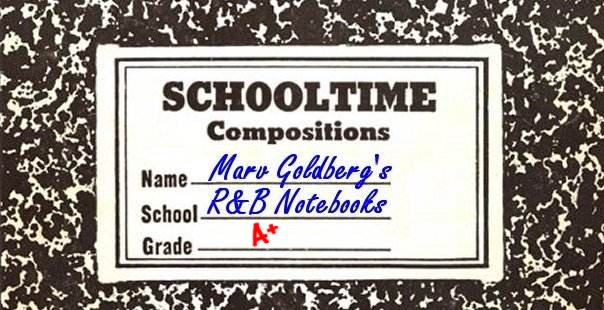 The Plants

By Marv Goldberg

Based on an interview with George Jackson


© 2001, 2009 by Marv Goldberg
Long thought of as a New York group, the Plants were actually from Baltimore.

They were neighborhood friends (from Schroeder Street) who started singing together in 1955 when they were in their mid-teens.


George Jackson (lead), Steve McDowell (first tenor), James Lawson (baritone) and Thurmon Thrower (bass) called themselves the "Equadors" and started getting some local gigs. They sang R&B and Pop, but their idols were the Moonglows. They practiced day and night, mostly in George's mother's kitchen.


In early 1957, the Moonglows, 5 Keys, and Johnnie & Joe were appearing at the Royal Theater in Baltimore. The Equadors hung around the back, singing and hoping that someone would notice them. The doorman did and took them backstage where Zell Sanders (mother of Johnnie Richardson [of Johnnie & Joe] and owner of J&S Records) listened to them. Liking what she heard, she became their manager and promptly changed their name to the Plants.

A couple of weeks later, the group received contracts in the mail and went to New York, where they recorded "Dear I Swear" and "It's You."

It's impossible to figure out recording dates on J&S records, so I can't tell when any of these were done. J&S master numbers are useless (as are the record numbers, which sometimes seem to have been issued at random; however, some of them do tie into the company's various addresses).

The sides were released in October 1957 and reviewed on November 25 (with "It's You" ranked "good"). Other reviews that week were for Sam Cooke's "I'll Come Running Back To You," Lee Allen's "Walkin' With Mr. Lee," the Ravens' "Lazy Mule," the Sultans' "My Love Is So High," the Metronomes' "Dear Don," the Debonaires' "Darling," and the 4 Shades of Rhythm's "Ghost Of A Chance."


"Dear I Swear" was a local hit but failed to make any waves across the country. The Plants made appearances in New York, Baltimore, D.C., Virginia, and the Carolinas. They appeared at the Royal Theater, for a week, in a show put on by DJ Hot Rod Hulbert, and also on the Buddy Dean TV Show.

In the spring of 1958, the Plants recorded "From Me" and "My Girl." The tunes were released in May, and were reviewed on June 23 (both "good"). Other records reviewed that week included Bobby Day's "Over And Over," Thurston Harris' "Over And Over," Lavern Baker's "Whipper Snapper," Big Danny Oliver's "Sapphire," the Chanters' "Row Your Boat," the Shields' "You Cheated," the Elgins' "A Picture Of You," the Drivers' "A Man's Glory," and the Valets' "Sherry."

Finally, with no success and with families to support, the Plants passed into history.


In 1959, Zell got another group, called them the Plants and had them record "I Searched The Seven Seas"/"I Took A Trip Way Over The Sea." George told me that these weren't done by his group. However ... Jean-Cristophe Piazza sent me a copy of a photo that was auctioned off in 2010. It was taken in Baltimore, supposedly of the Plants on J&S, and was autographed on the back by Dickie "Piano" Williams. If I study it, I can convince myself that it's the three members of the Plants other than George Jackson (although I could be completely wrong). Williams had a long recording career and, in the early 60s, had some releases backed by a group. The earliest of these, "Tee-Na-Na", was on VIN, with the group unidentified. Next came "How Long Will I Love You" on Pledge, from 1963, backed by the "Three Wise Men", and "Oh Dreamy Me" on Metro (from around the same time), backed by the "Wisermen" [sic]. It's therefore possible that "I Searched The Seven Seas" really is by the Plants, with Dickie Williams substituted for George Jackson.

In the 60s, George began a solo recording career. "Watching The Rainbow," on Lescay from 1962, had a backup group called the Unisons (who were actually Sonny [Hatchett] and the Dukes). In 1966, he cut "When I Stop Lovin' You," backed by the Jive Five (on Double R); the record became a hit in Baltimore. In 1967, he cut a couple of records for Mercury. (The 1970 hit recording of "That's How Much You Mean To Me" on the Fame label was by a different George Jackson.)

Unfortunately, not much can be said about the Plants. I think "Dear I Swear" and "It's You" are both good records, but Zell Sanders seemed to be too busy with self-promotion to care much about the artists who recorded for her (except, of course, her daughter, Johnnie).



THE PLANTS
J&S (all leads by George Jackson)
1602 Dear I Swear/It's You - 10/57
1617/1618 From Me/My Girl - 5/58

J&S (completely different Plants group)
248/249 I Searched The Seven Seas/I Took A Trip Way Over The Sea - 59



GEORGE JACKSON SOLOS
LESCAY (backed by the Unisons)
3006 Watching The Rainbow/Miss Frankenstein - 62

DOUBLE R (backed by the Jive Five)
248 When I Stop Lovin' You/That Lonely Night - 66

MERCURY
72736 Tossin' And Turnin'/Kiss Me - 67
72782 Don't Use Me/I Don't Have The Time To Love You - 2/68



Unca Marvy's Home Page
More Articles