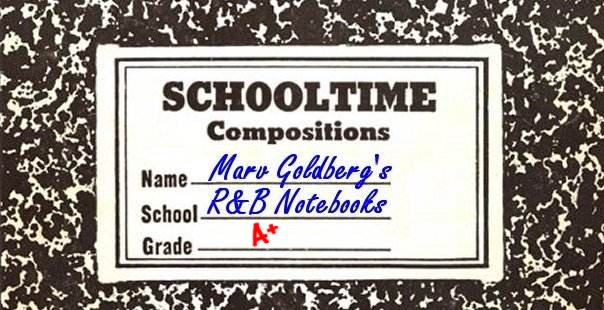 The Platters

By Marv Goldberg



© 2008 by Marv Goldberg
AUTHOR'S NOTE: My first foray into the career of the Platters was when I wrote a (less than in-depth) biography for their 1990 induction into the Rock And Roll Hall Of Fame. It appeared in that year's official booklet.

SUBSEQUENT NOTE: One of the reasons this article is so inconsequential (even after massive re-writing) is that everyone remembered events differently: Buck Ram, Tony Williams, Herb Reed, Zola Taylor. Since all are deceased, I'm not going to try to reconcile all the differing accounts. I'll just keep it as general as possible.


In the musical spectrum of the 50s, the Platters stood solidly and proudly in the middle. Like the Ink Spots a decade earlier, the Platters were the most successful black group of their time, and like the Ink Spots, they gained broad-based acceptance only after leaving their roots behind to forge their own distinctive Pop style.


The Platters started in 1952 as the "Flamingos," a loose aggregation of Los Angeles teenagers. Their most stable cast of characters boiled down to: Cornell Gunter, Gaynel Hodge, his brother Alex Hodge, Joe "Jody" Jefferson, and Curtis Williams. Over time, Cornell wandered off to join the Flairs; Curtis Williams wandered off to join the Hollywood Flames (and later the Penguins); Gaynel Hodge also joined the Hollywood Flames, but stayed with the Flamingos too; and Joe Jefferson just wandered off (he'd re-surface in the Turks a few years later and also release "School Days Will Be Over" on Class in 1958).

The first to leave seems to have been Curtis Williams. His replacement was bass Herb Reed. Herb was originally from Kansas City and had started out as a tenor. He and Alex Hodge knew each other, since Alex was dating a girl who lived in Herb's building. At the time, Herb was an auto mechanic and also a member of a local gospel group.

Early on, the Flamingos made it to TV, when they (probably Cornell Gunter, Joe Jefferson, Alex Hodge, and Herb Reed) appeared on the Ebony Showcase TV show, singing "Old MacDonald," with Cornell in the lead. This was either a talent or variety show broadcast from Nick Stewart's Ebony Showcase Theater. (Stewart had been the voice of Br'er Bear in Disney's Song Of The South.)

When Joe Jefferson left, his replacement was tenor David Lynch, who lived around the corner from the Hodge brothers. Originally from St. Louis, at the time he joined the Flamingos, he was a cab driver.

The hard one to replace was Cornell Gunter, who left in late 1952 to sing with the Flairs. There are various (and wildly differing) stories told about how Tony Williams came to be the new lead singer. Suffice it to say that he did (and the rest, as they say, is history).


Samuel Anthony "Tony" Williams came from Elizabeth, New Jersey. By the end of World War 2, he was a member of the U. S. Army Air Forces (later the United States Air Force), where he'd risen to the rank of sergeant by the late 40s. His sister, Bertha Williams, had relocated to Los Angeles, changed her name to "Linda Hayes," and in early 1953 had a hit with "Yes I Know (What You're Putting Down)," an answer to Willie Mabon's recent smash, "I Don't Know." (A year later, she'd have her only other national hit with "Take Me Back.") But Linda did two things that were even more important: selecting Buck Ram for her manager and talking her brother into coming to Los Angeles too. When he got there, he washed cars for a living while making the rounds of talent shows at night.

While singing at the famed Club Alabam (at 42nd Street and Central Avenue), Tony Williams came to the attention of Ralph Bass, who headed up King Record's Federal subsidiary. Bass seems to have been the one who put Tony with the Flamingos, whom he'd also heard at the Club Alabam and had already signed to Federal. (Supposedly, they were used for nondescript backups. Their first studio work was reportedly behind Big Jay McNeely in July 1953 as part of the band shouting going on in "Nervous, Man, Nervous." If so, it's impossible to pick out their voices.) Presumably, the Flamingos were singing as a quartet when Tony joined: Gaynel Hodge, Alex Hodge, David Lynch, and Herb Reed.

Although the sound of the Flamingos was raw and untutored, Bass saw something in it. With Tony Williams added, Bass was ready to record them. However, before that happened, Chicago's Flamingos started hitting it big on the Los Angeles charts with "That's My Desire." Oh, well, there were plenty of other names to choose from. Since records were referred to as "platters," what could be more natural? Either Alex Hodge or Herb Reed redubbed them the "Platters."

The Platters' first recording session was held on September 15, 1953, at which time the group consisted of Tony Williams (tenor), Gaynel Hodge, (tenor), David Lynch (tenor), Alex Hodge (baritone), and Herb Reed (bass). The songs recorded were: "I'll Cry When You're Gone" (led by Tony), "Give Thanks" (Tony), "I Need You All The Time" (Tony), and "Hey Now" (Herb).

In October, the world was introduced to the Platters when Federal released "Give Thanks" and "Hey Now." The world didn't care. This was, unfortunately, to be a hallmark of their Federal recordings. At least "Give Thanks" was ranked "good" in the November 21 trade papers.

In January 1954, Federal released "I'll Cry When You're Gone" and "I Need You All The Time." Both sides were ranked "fair" on January 23. Things would get a bit better after this.

Sometime between September 1953 and January 1954, Gaynel Hodge (who had both sung and played the piano on all their songs up to this point) left to be with the Hollywood Flames full time (he'd been singing with them for a while, in spite of being with the Platters).

Probably in January 1954, Tony Williams went to see Buck Ram (his sister's manager) about managing him as a soloist. He sang "My Buddy" for Ram, who liked his voice, but told him to get training by singing with a group. Tony replied that he sang with the Platters, who'd done some recording for Federal. Ram confirmed that with Ralph Bass (an acquaintance of his) and then listened to the recordings. As he later said: "I heard the group and they were just terrible."

In truth, Bass said that the records were dismal sellers and that he had no plans to record the group again. However, he agreed to reconsider if Ram would coach them.

So, lacking direction, the group turned to Samuel "Buck" Ram, who would be the Platters' guiding light for the rest of their recording career. Ram had played the violin and saxophone as a teenager. He earned a law degree to please his parents, then immediately switched to music, writing and arranging for many acts during the 1940s, including the Ink Spots, Ina Rae Hutton, Duke Ellington, and Count Basie. He was one of the writers of Bing Crosby's 1943 hit, "I'll Be Home For Christmas," and in 1944, his "Twilight Time" was a charter for the Three Suns.


In Los Angeles, Ram had set up Personality Productions to handle local talent. By 1954, he'd hired an aspiring singer, Jean Bennett, to do some office work. In return, he said, he'd find a vocal coach for her. Instead, Jean took over the office, doing all of Ram's (and the Platters') publicity and promotion work for the next 40 years. She ended up traveling all over the country to promote the Platters and, in fact, purchased Personality Productions from Buck Ram in 1966. She never did get back to singing.

On February 15, 1954, the Platters signed with Buck Ram. Tony Williams, Alex Hodge, David Lynch, and Herb Reed put their names to a 7-year contract; note that Gaynel was gone by this point.

The Platters' second session was held on March 16, 1954. The four songs they recorded were: "Love All Night" (led by David), "Roses Of Picardy" (Herb), "Tell The World" (Tony), and "Beer Barrel Boogie" (Herb).


Right after that session, Ram issued a little brochure on the Platters. It talks about only four members: Tony, David, Alex, and Herb. However, since it does list the four songs that they'd just recorded in March (as "soon to be released" items), we can date it to late March or early April.

"Roses Of Picardy," coupled with "Beer Barrel Boogie" was their next release, in April 1954. You can see that the Platters had no defined sound at this time, since both sides were led by Herb. On the bright side, the trades rated both sides "good" on May 8.


After hearing what the Platters had done in two unremarkable sessions, Ram recruited Zoletta Mae "Zola" Taylor, the girlfriend of the departed Gaynel Hodge. Around the time of the Platters' March session, Modern's RPM subsidiary had released a solo effort by Zola: "Oh! My Dear"/"Make Love To Me" (possibly backed up by the Meadowlarks, who were there recording "Pass The Gin"). Ram's reasoning was that, under his guidance, the Platters could emulate the Pop vocal groups of the 40s (like the Modernaires and the Pied Pipers). The "baby" of the group, Zola was still attending Centennial High School.


Thus, on their third session, the Platters were: Tony Williams (tenor), Zola Taylor (alto), David Lynch (tenor), Alex Hodge (baritone), and Herb Reed (bass). On May 20, 1954, they recorded "You Made Me Cry" (David), "Don't Tickle" (Zola), "Only You" (Tony), and "Humble Bumble Bee" (Herb).

The true runt of that litter was "Only You," a Buck Ram composition. Tony doesn't hold his notes well and the group sounds like they'd rather go to sleep than continue on. In a word: "boring and mediocre" (ok, so it's three words, but you get the idea). I've heard three different takes of the song (two with Herb Reed whistling) and it's tough to pick the "best" of them. Ram thought that "Only You" was so bad that he asked Federal not to release it. They went along with that request. For now.

Where did "Only You" come from? I found this out from Gayle Schreiber of Personality Plus, the organization that manages the official Buck Ram Platters: "He [Buck Ram] wrote it for Bill Kenny [of the Ink Spots] and never gave it to him, because he left the group. [What this probably means is that Ram was discouraged when Charlie Fuqua left Bill Kenny in order to form his own competing Ink Spots group in August 1952; the Decca Ink Spots didn't dissolve until after the Platters had recorded "Only You."] It was in a box of Buck's old songs in his garage. Jean [Bennett] was moving things, picked up the box and it was so old it fell apart. As she was picking the papers up, "Only You" caught her eye. She took it to Buck and said she thought it was a hit. He said no. He didn't even like it and laid it on top of the piano. When Tony came in to rehearse a couple of days later, he saw it, liked it, and the rest is history."

In June, Federal issued "Tell The World," backed with "Love All Night." The trades rated both sides "good" on June 26, 1954, but the public still wasn't buying.

Sometime after the May session, Alex Hodge, the last of the original Flamingos, left. In his place, the Platters acquired Paul Roby (who, for reasons I've never known, went on to spell his name "Robi"). Originally from New Orleans, Robi had been a soloist, pianist, and arranger around Los Angeles (as well as a house painter). He'd also been in some non-recording Los Angeles groups: the Mellow Moods and the Emanons.

The official story given to Federal about Alex's firing was that he'd passed a bad check for $15. In truth, he'd been arrested for marijuana possession. Both Herb Reed and Tony Williams urged Ram to replace him.

The Platters hadn't gotten much better musically at this point, but at least their line-up of Tony Williams (tenor), Zola Taylor (alto), David Lynch (tenor), Paul Robi (baritone), and Herb Reed (bass) would stay intact for the rest of the decade.

Gayle Schreiber of Personality Plus told me this:

I found a great note in the files. The Platters auditioned at the Brass Rail in L.A. - before they got their first paying job. They sang "Roses of Picardy." They were AWFUL. The club owner said they'd never make it. Herb started in one key. The others started in another, and they couldn't adjust. The only one with the skills to sing harmony was Robi. Sooooooo - Buck pulled each one out to do a solo, and the rest stood in back, or around the others, and went "doo-wah."
In July, the Platters backed up Linda Hayes on a couple of tunes. One was "My Name Ain't Annie," an answer to the Midnighters' "Work With Me Annie." The other was the unreleased "I Just Wanna Mambo."

On August 28, they started a two-week engagement at the local Trocadero. However, the club closed after their first week and they were never paid for the job.

Their next session was held on September 29, 1954, at which time they recorded another four songs: "Voo-Vee-Ah-Bee" (David), "Maggie Doesn't Work Here Anymore" (David), "Shake It Up Mambo" (Tony), and "Take Me Back, Take Me Back" (Tony).

"My Name Ain't Annie" was issued on the parent King label in October (the flip, "Let's Babalu," didn't have the Platters). By this time the success of the Midnighters' "Annie Had A Baby" proved that the sound was going to last. It was rated "excellent" on October 16. That same month Federal issued the Platters' "Shake It Up Mambo," backed with "Voo-Vee-Ah-Bee." Reviewed on November 13, both sides were rated "good."


December 1954 saw the release of "Take Me Back, Take Me Back," coupled with "Maggie Doesn't Work Here Anymore." Once again, the trades called both sides "good" (on January 15, 1955), for all the "good" it did for sales.

On January 14, 1955, the Platters backed up Linda Hayes again, this time on "Please Have Mercy" and "Oochi Pachi." The latter song, although it contained the entire group, was essentially a duet between Linda and Tony; the label credit read "Linda Hayes and Tony Williams (of the Platters)." These were released the following month and given "good" reviews on February 19.

Federal had, at this point, given up on the Platters. Still without a hit, the Platters had two solid assets: a line-up that would remain intact for the rest of the decade and Buck Ram's vision of their potential for success far beyond the world of Rhythm & Blues. In fact, the reason that Buck Ram was ready to give up on Federal in return was that Ralph Bass saw the Platters as an R&B group with short-term appeal (when they'd actually proved to have none at all up to this point). Ram's view was long-term, and in the Pop field.

At the time, Ram also managed another vocal group, the Penguins (which contained former Flamingo, Curtis Williams, after his stint with the Hollywood Flames). The tremendous success of their recording of "Earth Angel" in late 1954 gave Ram the leverage he needed. Mercury Records was eager to sign the Penguins, but Ram insisted the label also take the Platters. Mercury reluctantly agreed and, after signing them on March 21, 1955, were surprised to be rewarded by a string of hits. "Only You," "The Great Pretender," "The Magic Touch," "My Prayer," "Twilight Time," and "Smoke Gets in Your Eyes," to name a few. The initial deal was for 3 years, with 3 separate 1-year options.


While they were waiting for their first Mercury session, the Platters did a little extracurricular recording. They're the non-descript group (with David Lynch in the lead) on Joe Houston's cover version of "Shtiggy Boom," released on RPM in March 1955.

But whatever they had been was gone. Between their September 1954 Federal session and their first for Mercury (April 26, 1955), they'd been practicing. Suddenly, they were a coherent group; suddenly Tony Williams could reach and hold his notes; suddenly the world was listening.

At their first Mercury session, they re-recorded "Only You (And You Alone)" (with Tony once again leading their prior flop) and this time (with Buck Ram himself at the piano) they got it right. They also recorded "Bark, Battle, And Ball" (an answer to "Shake, Rattle, And Roll," led by Zola), "I Wanna" (David), and "Why Should I" (Tony).


"Only You (And You Alone)"/"Bark, Battle, And Ball" were released in May 1955 and did rather well. After both sides were ranked "good" on July 9, "Only You" entered the R&B charts in July, climbing straight to the top. (It would stick around for 30 weeks, including 7 at #1.) More important, it entered the Pop charts, remaining for 22 weeks and peaking at #5. Only three weeks after its review, the trades rated it a Pick Of The Week, claiming it was selling well in Los Angeles, Philadelphia, Buffalo, Chicago, Pittsburgh, Cleveland, St. Louis, and Nashville.

Unlike many of the groups of the day, the Platters, other than Zola, weren't youngsters. When the Mercury version of "Only You" entered the national R&B charts on July 30, 1955, she was 17, Herb and Paul were 23, Tony was 27, and David was the grand old man at 28.

[Note: I'm not going to go crazy detailing all of the Platters' Mercury sessions. There were an awful lot of them, many featuring heavy-duty "standards," geared towards LPs (probably the first time this had been attempted for an R&B group). I'm not even going to list every release (they're all in the discography). For a really good article about the Platters, see the booklet, written by Pete Grendysa, that accompanies the Bear Family 9-CD set "Four Platters And One Lovely Dish."]


When "Only You" was riding the charts, Syd Nathan, head of King Records found out (probably from Ralph Bass) that the Platters had once recorded the song for him. He dug it out of the can and released it on Federal in November 1955 (with "You Made Me Cry" as the flip). I almost feel sorry for Syd; it must have been hard to wade through all the crummy takes of "Only You" in order to find one that could be released just to fool the public and make a couple of bucks. Buck Ram immediately (and unsuccessfully) sued Federal to keep them from selling the record. The judge held that "... it may well be that the defendants, rather than the plaintiffs, are the aggrieved party." This was a Pyrrhic victory for Federal: they were granted the legal right to sell the product, but much as Syd Nathan was gloating, sales were dismal.

Also in November, Mercury released "The Great Pretender"/"I'm Just A Dancing Partner." Not only did "The Great Pretender" also reach #1 on the R&B charts, it remained there for 11 weeks. Amazingly, it also spent two weeks at #1 on the Pop charts. On November 1, with lots of appearances on the horizon, they signed with Joe Glaser's Associated Booking Corp.

Still trying to make a dime, Syd Nathan reissued two of the older Federal releases in December 1955: "I Need You All The Time"/"Tell The World." Still, no one cared.

On January 3, 1956, the Platters signed to do the Alan Freed movie Rock Around The Clock. They received $1750 for four days of pre-recording two songs ("Only You" and "The Great Pretender") and shooting the sequences.


On January 6, Ram incorporated "The Five Platters, Inc." This was Ram's attempt to try and protect the name. He was acutely aware of the mess that had resulted in the Ink Spots when each of the members sued the others to get control of the lucrative name. Each Platter assigned his (or her) rights in the name to the corporation and received $250 a week (not a bad salary in 1956, but nowhere near what the Platters were bringing in). As usual with a deal like this, it became meaningless. Many, many competing Platters groups have formed over the years. So what if they can be challenged in court? Each one that forms dilutes the value of the name.


The next Mercury release, in February 1956 was "(You've Got) The Magic Touch"/"Winner Take All." The Platters were slipping. "The Magic Touch" only reached #4 (both on the R&B and Pop charts). However, in March 1956, the whole country got to see the Platters when Rock Around The Clock opened nationally.


In two sessions in April, they recorded the ten tracks that would make up their first LP, The Platters. (In all, there would be 19 Mercury and Wing LPs between April 1956 and January 1965.) The album made hits out of two of the tracks: "On My Word Of Honor" and "I Wanna."

While the roots of the Platters were in R&B, they were being billed as a Rock & Roll act. However, by the time of "The Magic Touch," they were clearly something different.


In June 1956, Mercury issued "My Prayer"/"Heaven On Earth." "My Prayer" shot the Platters back up to the top of the charts. This one was even more amazing than "The Magic Touch": Not only did it reach #1 on both the R&B and Pop charts, it spent longer on Pop (23 weeks, as opposed to 17) and remained #1 longer (5 weeks, as opposed to 2). This made the Platters something special in the world of R&B.


Also in June, Federal tried one more time, reissuing two more of their early sides: "I Need You All The Time" and "Give Thanks," as well as an LP entitled The Platters. When no one bought them this time, Federal finally gave up (although they reissued the LP in 1959, this time on King). There was, however, a strange 1957 EP on Odeon, a French label. It contained "Beer Barrel Boogie," "Roses Of Picardy," and "Voo-Vee-Ah-Bee," as well as "Just Don't Care" by the Strangers.

On July 6, the first Directors and Shareholders meeting of the Five Platters, Inc. was held. Corporate officers were elected as follows: Herb Reed (president), Tony Williams (vice president), David Lynch (secretary), Paul Robi (treasurer), and Zola Tayor (second vice president). At least it sounded good on paper and I'm sure they all felt "empowered."


In late 1956, a sixth Platter was added: Rupert Branker, who had been the pianist for the Chords. When the Chords came to California in the summer of 1954 to promote "Sh-Boom," they met the Platters, an up-and-coming local group. Said Buddy McRae of the Chords, "the Platters would come backstage and talk with us." The Platters even asked the Chords for autographs! When the Platters needed an accompanist a couple of years later, they remembered Rupert and picked him for the spot.


In December 1956, the Platters were back on the big screen, singing "You'll Never, Never Know" in The Girl Can't Help It (which I saw, as did you, for the Platters and Little Richard; I was completely unaware, as were you, of Jayne Mansfield).

On March 8, 1957, Prentice Moreland (he who had exclaimed "Great googa mooga, lemme outta here" on the Cadets' "Stranded In The Jungle") signed a seven-year contract with Buck Ram's Personality Productions to be a member of the Platters. (Since Moreland never seemed to last more than one session with any group, I'm not sure what Ram was thinking.) At the time, Moreland was a member of the Colts (another of Buck Ram's groups), which had recently recorded "Sheik Of Araby" and "Never No More" for Ram's Antler label.


But why did Ram hire Moreland in the first place? Simple. On March 5 (the day after a Platters session), Tony Williams had recorded two solo tracks ("Let's Start All Over Again" and "When You Return"). The day after that, Tony recorded five more songs with the group. Looks like Ram (who wrote "When You Return") was trying to break Tony away from the Platters and was lining up a replacement. The solos were released in July, but made no impact whatever (although I remember Alan Freed playing "Let's Start All Over Again"). By the time of the next Platters session (in October), Tony was back with them for good. Did Prentice ever actually appear with the group? I have no idea, but I imagine he did. However, in July, there was a full-page ad for the solos in Billboard; the same ad claimed that Tony and the group were wowing them in South America.


April 1957 saw the release of their next cinematic outing: Roger Corman's Rock All Night, in which they sang "He's Mine" and "I'm Sorry." Later that year, they were in another Corman extravaganza, Carnival Rock, doing "Remember When." Then there was the sleazy Girls Town (October 1959), for which they did "Wish It Were Me." (Since Tony had kind of left the group by the time they did Girls Town, you only see the faces of the other four. Whoever is impersonating Tony (probably pianist Rupert Branker) is only seen from the back, with something in the way, or just a hand. However, it is Tony's voice on this nicely done song that's thankfully missing the violins that are in the Mercury version.) They also appeared in Europa Di Notte, a 1959 Italian film that showed niteclub acts all over Europe. (It was released in the U.S. in 1963 as European Nights.) In it, the Platters sang the old Pop standard "You'll Never Know."


Better than their last three big screen triumphs were those on the small screen. They were guests on the Ed Sullivan Show five times between 1957 and 1959, serving to present them to parents, as well as their teenage fans. The first appearance was on October 27, 1957, when they sang "The Great Pretender" in a clip filmed during an appearance in Paris. On December 8 of that year, they performed "Only You" and "Indiff'rent." June 15, 1958 had them doing "Twilight Time." On March 1, 1959, there was "Smoke Gets In Your Eyes" and "The Sound And The Fury." Finally, on August 2, 1959, they sang "Remember When," "Darktown Strutters Ball," and "Dance With Me Henry" (the clip of which still exists; Herb and Zola look like they're having a good time with the song, except she seems to be really hitting him).


They would only make a single appearance on American Bandstand (on February 20, 1959, when they sang "Smoke Gets In Your Eyes" and "Enchanted"), but were guests on Dick Clark's Saturday night show twice (January 17, 1959 and September 3, 1960).

The Platters continued on with their string of Mercury hits: "Heaven On Earth" went to #13 (R&B)/#39 (Pop), "You'll Never, Never Know" (#9/#11), "It Isn't Right" (#10/#13), "On My Word Of Honor" (#7/#20), "I'm Sorry" (#15/#11), "He's Mine" (#5/#16), "My Dream" (#7/#24). These had all hit the charts by the spring of 1957.


But by February 1958, it had been a year and a half since a Platters record had been at #1. That would change when "Twilight Time" was released in March. Buck Ram's 1944 hit was given a new lease on life with Tony Williams' crystal-clear soaring lead.


Later that year, the Platters followed up the monster success of "Twilight Time" with "Smoke Gets In Your Eyes," the Otto Harbach-Jerome Kern tune that had been sung by Irene Dunn in the 1935 film Roberta. The Platters arrangement wasn't something their fans had seen before. While there had been violins in "Twilight Time," "Smoke Gets In Your Eyes" had a full orchestral arrangement. Did it hurt? Not if you think it's bad to land at the #3 R&B chart position (or spend three weeks at #1 on the Pop charts).


What were the secrets of this remarkable success? The Platters' sound was crisp and clear and, above all, understandable. In the early days, they specialized in sophisticated adult ballads, while still clinging to their R&B roots. Later, their lush harmonies were framed by string-laden arrangements and benefited from Mercury's state-of-the-art recording technology.


Mercury also issued LPs. Loads of them. Most R&B LPs of the day contained an act's hits, with a couple of extras thrown in that might represent their next release. Not so the Platters. While they had a couple of albums like that, they would have whole sessions that were geared directly towards albums. For example, their first LP, The Platters, released in April 1956, had about half its content from released (or future) singles. But their second LP from August of that year, The Platters - Volume Two, contained only songs that were never on singles.

You would think that with the tremendous success of "Smoke Gets In Your Eyes," the Platters would be riding the top of the charts for a long time to come. Not so. In fact, they were to have only two more Top Ten hits for the rest of their Mercury career ("Enchanted," which rose to #9 on the R&B charts in 1959 and "Harbor Lights," which reached #8 on the Pop charts in 1960).


What happened to the Platters? Lots of things, in my opinion. First, their phenomenal success came just at the time when R&B was charging, full-tilt, into R&R. "Smoke Gets In Your Eyes" peaked when the "Teen Idol" phase of music was just beginning (think Frankie Avalon, Bobby Darin, Paul Anka, and Fabian). After a while, the fresh, new sound of any act starts getting formulaic and stale; the Platters were no exception. It seemed that the group was being pushed further and further into the background as just a minor adjunct to Tony Williams' lead. (This isn't really true, however. Looking at the session sheets reveals that David, Paul, Zola, and Herb were all doing lots of leads. Those, however, were mostly on LP cuts and weren't the songs that were charting. The public wanted Tony Williams; they just didn't want him as much as they used to.)

In spite of that, the Platters continually toured the world - Mercury dubbed them "the international ambassadors of musical good will."


Then, in 1959, Tony Williams announced his intention to pursue a solo career. (It was known in the industry at least as early as January; by April it had been announced to the world. However, Tony continued on with the Platters through all of 1959.) Strangely, while the record-buying public was crazy about Tony Williams' lead voice, they turned a collective deaf ear to his solo efforts. His first try, issued in September 1959 (although he was still the lead of the Platters), was an LP entitled A Girl Is A Girl Is A Girl. It didn't work; the Platters did poorly without Williams and Williams did poorly without the Platters. [Note that both the ad for Tony's first single (in 1957) and the liner notes for the 1959 LP emphasized that Tony was the lead of the Platters.]


Possibly one reason that Tony's LP didn't do well was that, on August 10, 1959, he, David, Paul, and Herb were arrested in Cincinnati on a morals charge involving four girls in their hotel room (three of them white). While the case was built on racial divides and they (and the girls) were cleared of all charges on December 10, it certainly didn't do their careers any good. Buck Ram cried that they'd (read: "he'd") lost $25,000 in bookings during the four months. Also, some radio stations refused to spin Platters records (and, presumably, the Tony Williams LP). Interestingly, Paul Robi was identified throughout as "Irvin" Robi (occasionally, "Ervin," "Irving," and "Erwin"). It turns out that his full name was Paul Irvin Robi (originally "Roby") and he chose to identify himself with his middle name during this crisis.

In the fall of 1959, Charles "Sonny" Turner, former lead of Cleveland's Metrotones, found himself at the Music Box, opening for Redd Foxx. In the audience that night was Bill Crane, a DJ in Los Angeles, who had come home to Cleveland for a visit. The current talk of the industry was Tony Williams' announcement that he was leaving the Platters for a solo career. Crane, who knew Buck Ram, listened to Sonny and thought he'd be just right to take over the spot. [In mid-1960, Crane would be rewarded by being put in charge of the new Cleveland branch office of Ram's Personality Productions.]

The very next day, at a local recording studio on Prospect Avenue, Sonny made an audition tape, containing "Only You" and "Smoke Gets In Your Eyes," as well as a couple of tunes by Dinah Washington and Jackie Wilson. The tape was mailed off to Buck Ram, who called back with interest a couple of weeks later. Towards the end of the year, Sonny was invited up to Milwaukee, where the Platters were appearing at a club called Henry's. He auditioned in person for the Platters, Buck Ram, and arranger Rupert Branker. When he finished, Tony Williams congratulated him, but warned him to "be careful" in the group. And that was it. At the tender age of 19, Sonny Turner had just become the lead of possibly the most well-known vocal group in the world!

Tony wasn't gone, however. Buck Ram was taking no chances and wanted Sonny thoroughly trained. Tony continued leading the group at shows until around February 1960; his last performance was at a club in Huntington, Kentucky. Sonny first fronted the group when they played the Lotus Club in Washington, D.C. However, from the 1960 notes of Personality Productions' Jean Bennett, we find out that Sonny Turner didn't sign a contract with the Five Platters, Inc. until May 30, 1960. Tony remained with the group (at least for recordings) until his official resignation on June 6.

Thus, in February 1960, when the group recorded twelve tracks for the Life Is Just A Bowl Of Cherries LP, Tony is there (although he sings lead on only four of the tunes) and Sonny is not (at least not in a singing capacity). The same was true for a May session that resulted in three songs ("Movin' In," "One Love," and "The Miracle"), none of which was ever released.

On May 4, Buck Ram wrote to Jim Battiste (the Platters' road manager) that the group had failed to live up to their Mercury recording contract by not waxing enough sides. This would endanger their $50,000 guarantee.

On May 11, Tony was fined $1000 for walking out on a San Francisco job. The others were fined $200 each for not showing up for rehearsals. Tony was verbally fired at this point. There were more fines on June 1: Zola ($450 for being three days late to a job at Henry's Show Bar in Milwaukee), David ($100 for fighting; $200 for refusing to do some TV shows; and $600 for not being at an engagement), and Tony ($100 for fighting).

By the time of their two August sessions, Tony was gone and Sonny was... well, Sonny was singing in the background. All the leads on those eight songs were done by Zola, Herb, and Paul. Finally, in a session around October, Sonny sang lead on all four songs (including "It's Magic").


Tony Williams continued on, under Buck Ram's management. In July 1960, he began a West Coast tour along with another of Ram's groups, the Flares. (This was a group that had started as Cornell Gunter's Flairs, but by this time looked—and I'm sure sounded—like a carbon copy of the Platters; they were still almost a year away from changing direction again and having a hit with "Foot Stomping." During this period, they were billed as "Four Flares And The Flame" at appearances.)

In September 1960, Mercury contacted Tony and threatened legal action if he didn't continue to record with the Platters or if he switched to any other group or record company during the remainder of the Platters' contract. Tony (that is, Ram's lawyers) immediately sued Mercury for the right to do as he pleased. He won (the court declared that an individual member wasn't bound by a group's exclusive contract). Mercury appealed, but the appeal was denied in February 1961.

By that time, there was another round of lawsuits. The Platters were ready to have a session in early 1961, but Mercury insisted that, as in the past, Tony sing lead on at least 50% of the songs or the session wouldn't be held. The Platters (or at least Ram's lawyer) countered that the group had the right to choose their own lead for any song. Mercury held that the contract said all recordings were subject to the company's full satisfaction and therefore they had the right to determine who'd sing lead. Since the Platters' prior session (on November 21, 1960) resulted in unusable masters (eight of the nine—none of which were led by Sonny Turner—would remain unreleased), the company didn't deem this "satisfactory." Mercury wouldn't hold the session because Tony wouldn't be on it, so the Platters argued that Mercury was in default of their contract. The Platters therefore sued Mercury for breach of contract (since nothing stipulated who had to sing lead) and declared that they were now free to record for other companies.

This was eventually settled somehow (the trades didn't report anything further, so it was probably settled out of court). The Platters won, and in their next session (held in July), they recorded seven masters, all led by Sonny. Mercury found five of them good enough to release, either on singles or on LPs.


Tony began recording for Reprise in 1961, but by the end of the year they'd released the Tony Williams Sings His Greatest Hits LP. Can everyone see where this is going? It all came full circle in August 1962, when Tony signed with Philips, a subsidiary of Mercury.

Sonny Turner would remain the lead voice of the Platters throughout the 60s. He was capable of sounding very much like Tony, which kept audiences happy. However, for a long while, you only heard Sonny in person. Until "Song For The Lonely" (recorded in July 1961 and released in November), most releases were old masters with Tony's lead voice (although there were a few featuring Paul, David, Herb, and Zola).

In April 1962, the Platters (including Sonny) recorded the background vocals for some show tunes for their Encore Of Broadway Golden Hits LP. The eight masters were sent to California, where Tony Williams overdubbed the lead vocal tracks (the other four tracks were recorded at another session, and one each was led by Paul, David, Herb, and Zola; but not Sonny). This overdubbing scenario was repeated in October 1962 for "Moonlight Memories" and then again around November, for an additional five sides, four of which became part of the Moonlight Memories LP.


The Platters continued on through the early 60s, but their Mercury chart hits were few. On the R&B charts, "Harbor Lights" made it to #15 in 1960 and "I'll never Smile Again" was #17 in the summer of 1961. They did a bit better on the Pop charts (at least in terms of quantity), but the glory days were gone: "Harbor Lights" (#8), "Sleepy Lagoon" (#65), "Ebb Tide" (#56), "Red Sails In The Sunset" (#36), "To Each His Own" (#21), "If I Didn't Care" (#30), "Trees" (#62), "I'll Never Smile Again" (#25), and "It's Magic" (#91). Note that every one of these charters, through early 1962, was an old master led by the departed Tony Williams, with the sole exception of the Sonny Turner-led "It's Magic."


The recordings after Tony officially left were a hodge-podge of sounds. Tony Williams (when he was present) doesn't sound all that much like Tony Williams anymore. Sonny Turner doesn't sound much like Tony either (probably a good thing). There are several duet leads between Paul Robi and Zola Taylor. More and more, the other Platters were brought out of the background to sing lead. But something was happening to the other voices. David Lynch, whose leads I really appreciated on the Federal tunes, now sounded like he'd forgotten how to sing. Paul Robi sounded bored. Zola Taylor didn't sound "cute" anymore. Only Herb sounded the same, but there wasn't much of a market for bass-led songs.

In the early 60s, the American music scene had changed radically. Gone were the heady, exciting days of the transition of R&B into R&R. Gone was the simple, yet elegant, singing style of the Platters. American music was dying stylistically. This is what cleared the way for Soul music and the British Invasion; the Platters would not be a part of that. Their sound wasn't one that was going to sell many singles.


Predictably, the Platters began to disintegrate. Zola Taylor left in 1964, to be replaced by Barbara Randolph (daughter of Lillian Randolph, who played "Madam Queen" on the Amos N Andy TV show). It was Barbara who, on December 9, 1964, led the last song that the Platters recorded for Mercury: "Hard Hearted Hannah." An era had ended.

According to an interview that Buck Ram gave in 1985, "Zola Taylor's drinking resulted in a large weight gain that no amount of pleading or argument could induce her to change."

Interestingly, in July 1964, while the Platters were still recording for Mercury, they released "Run While It's Dark"/"Won't You Be My Friend" on the Entree label (presumably owned by Buck Ram). He called them "Platters '65."


When Paul Robi left in 1965, he was replaced by Nate Nelson, the golden voice of the Flamingos. Barbara Randolph also left (to turn up as a Motown soloist in the later 60s). She was replaced, briefly, by Betty Jackson, and then by Sandra Dawn. The Platters kept touring, but did no recording in all of 1965. Their days with Mercury were over.

Again, from Buck Ram's 1985 interview: "When Robi was arrested for possession of a narcotic substance in Atlanta, it caused Zola's replacement, Barbara Randolph, to be removed immediately from the group by her mother, well-known actress Lillian Randolph." Robi was probably fired at the same time, since a small blurb in the October 9, 1965 Billboard showed the Platters with both Betty Jackson and Nate Nelson.


1966 found the Platters with Musicor, where they scored their biggest hit of the 60s: the uptempo "With This Ring" (#14 Pop). The group now consisted of Sonny Turner, Nate Nelson, Sandra Dawn, David Lynch, and Herb Reed.


When David Lynch finally left in early 1967 (replaced by Larry Johnson), he formed the Original Platters, along with Zola Taylor and Paul Robi. It's surprising that Lynch would go along with this; his reason for quitting the Platters was his wife's urging that he spend more time with his large family to see them through their teenage years. Herb Reed remained with the Buck Ram Platters until 1969, when he too left to form his own group.


Sonny Turner led the Buck Ram Platters for all of the 60s. When he left in 1970, Monroe Powell, formerly of Billy Ward's Dominoes, became lead singer. The group had some releases (as the Buck Ram Platters) on on Ram's own labels: Buck Ram Presents (for example, "Personality"/"Who's Sorry Now" in 1977), Avalanche (for example, "Sunday With You"/"If The World Loved" in 1973), Antler (for example, "Shake What Your Mama Gave You"/"You" in 1982), and Personality Lucky Buck (for example, "The Great Pretender"/"Baby Come Back Home" in December 1971). For twenty-five years Powell continued to front a group whose sound had long retained its power to evoke the memory of an age.


Over the years, Tony Williams, Sonny Turner, Herb Reed, Zola Taylor, and Monroe Powell have all had Platters groups (so did loads of singers that you'd never identify with the Platters at all). It's been quite a lucrative franchise.

In 2012, all of the original Platters are gone. Samuel Anthony "Tony" Williams (4/5/28 - 8/14/92), Paul Robi (8/30/31 - 2/1/89), David Lynch (7/3/29 - 1/2/81), Zola Taylor (3/17/38 - 4/30/07), and Herb Reed (8/7/31 - 6/4/12). Pianist Rupert Branker was murdered in 1961 during a mugging; he was still with the Platters at the time. Also deceased is Barbara Randolph (5/5/42-7/15/02). Samuel "Buck" Ram is gone too (11/21/1907 - 1/1/1991). Jean Bennett, who spent 40 years promoting and publicizing the Platters is still around and vigorous in her late 80s. Of the later Platters, Charles "Sonny" Turner and Monroe Powell are still with us. Of all the "original" originals (that is, the Flamingos), Gaynel Hodge is the only one still alive; Alex Hodge, Cornell Gunter, Curtis Williams, and Joe Jefferson are deceased.

On February 15, 2011, 87-year-old Jean Bennett, of Personality Productions, officially announced the retirement of the "Platters" name. She was tired of fighting all the phony groups and this would (she mistakenly believed) serve to de-legitimize all of them.

The legacy of the Platters is mixed. As far as I'm concerned, they brought little to R&B in their Federal days. They followed that up with some vastly popular (and deservedly so) hits on Mercury. They ended up bringing true class to Rock & Roll music and to American music in general (if you discount that pesky 1959 morals charge). They really were "the international ambassadors of musical good will." However, continuing on into the 60s, they became increasingly out of touch with musical trends until they became relegated to a Nostalgia Act (although a very, very lucrative one). In the years since the mid-60s there have been dozens of Platters groups (as there have been dozens of Ink Spots groups). This may be regrettable on many levels, but it speaks directly to the impact that the Platters have had on our musical lives.


Discography courtesy of Ferdie Gonzalez. Special thanks to Chris Beachley and Steve Wasserman.



THE FEDERAL, KING, RPM, AND MERCURY RECORDINGS
FEDERAL
12153 Give Thanks (TW)/Hey Now (HR) - 10/53
12164 I'll Cry When You're Gone (TW)/I Need You All The Time (TW) - 1/54
12181 Roses Of Picardy (HR)/Beer Barrel Boogie (HR) - 4/54
12188 Tell The World (TW)/Love All Night (DL) - 6/54
12198 Shake It Up Mambo (TW)/Voo-Vee-Ah-Bee (DL) - 10/54

KING
4752 My Name Ain't Annie (LH) /[Let's Babalu - Linda Hayes] - 10/54
NOTE: Linda Hayes is the stage name of Tony Williams' sister, Bertha Williams

FEDERAL
12204 Take Me Back, Take Me Back (TW)/Maggie Doesn't Work Here Anymore (DL/ZT) - 12/54

KING
4773 Please Have Mercy (LH)/Oochi Pachi (LH/TW) - 2/55

FEDERAL/KING UNRELEASED
Humble Bumble Bee (HR) - 5/54
Don't Tickle - (ZT) - 5/54
I Just Wanna Mambo - (LH) - 10/54

RPM (saxophonist Joe Houston, with the uncredited Platters)
426 Shtiggy Boom (DL)/[Joe's Gone - Joe Houston] - 3/55

MERCURY (reissues not listed)
70633 Only You (And You Alone) (TW)/Bark, Battle And Ball (ZT) - 5/55
70753 The Great Pretender (TW)/I'm Just A Dancing Partner (TW) - 11/55

FEDERAL
12244 Only You (TW)/You Made Me Cry (DL) - 11/55
12250 I Need You All The Time (TW)/Tell The World (TW) - 12/55

MERCURY
70819 (You've Got) The Magic Touch (TW)/Winner Take All (TW) - 2/56
70893 My Prayer (TW)/Heaven On Earth (TW) - 6/56

FEDERAL
12271 I Need You All The Time (TW)/Give Thanks (TW) - 6/56
LP-549 The Platters - 56 (reissued as King 651 in 1959)

Only You (TW), Hey Now (HR), I Need You All The Time (TW), Maggie Doesn't Work Here Anymore (DL/ZT), You Made Me Cry (DL), Tell The World (TW), Voo Vee Ah Bee (DL), Give Thanks (TW), Shake It Up Mambo (TW), Love All Night (DL), I'll Cry When You're Gone (TW), Roses Of Picardy (HR)
MERCURY
70948 You'll Never Never Know (TW)/It Isn't Right (TW) - 8/56
71011 One In A Million (TW)/On My Word Of Honor (TW) - 11/56
71032 I'm Sorry (TW)/He's Mine (ZT) - 1/57
71093 My Dream (TW)/I Wanna (DL) - 4/57
71184 Only Because (TW)/The Mystery Of You (TW) - 8/57
71246 Helpless (TW)/Indiff'rent (ZT) - 12/57
71289 Twilight Time (TW)/Out Of My Mind (TW) - 3/58
71320 You're Making A Mistake (TW)/My Old Flame (ZT) - 5/58
71353 I Wish (TW)/It's Raining Outside (TW) - 8/58
71383 Smoke Gets In Your Eyes (TW)/No Matter What You Are (TW) - 10/58
71427 Enchanted (TW)/The Sound And The Fury (TW) - 2/59
71467 Remember When (TW)/Love Of A Lifetime (TW) - 5/59
71502 Wish It Were Me (TW)/Where (TW) - 8/59
71538 What Does It Matter (TW)/My Secret (TW) - 10/59
71563 Harbor Lights (TW)/Sleepy Lagoon (TW) - 12/59
71624 Ebb Tide (TW)/Apple Blossom Time - 4/60
71656 Red Sails In The Sunset (TW)/Sad River (TW) - 6/60
71697 To Each His Own (TW)/Down The River Of Golden Dreams (PR) - 8/60
71749 If I Didn't Care (TW)/True Lover (PR) - 11/60
C-7000 Trees (TW)/Tumbling Tumbleweeds (PR) - 1/61
C-7001 Lullaby Of The Leaves (TW)/Jeannine (I Dream Of Lilac Time) (TW) - 1/61
C-7002 Whispering Grass (Don't Tell The Trees) (PR)/I'll Be With You In Apple Blossom Time (TW) - 1/61
C-7003 Orchids In The Moonlight (TW)/A Little White Gardenia (PR) - 1/61
C-7004 When You Wore A Tulip (HR & DL)/Roses Of Picardy (HR) - 1/61
71791 Trees (TW)/Immortal Love (ZT & PR) - 2/61
71847 I'll Never Smile Again (TW)/You Don't Say (TW) - 7/61
71904 Song For The Lonely (ST)/You'll Never Know (ST) - 11/61
71921 It's Magic (ST)/Reaching For A Star (ST) - 1/62
C-7060 It's Love Love Love (PR)/It's Magic (ST) - 1/62
C-7061 You'll Never Know (ST)/Love Is (ZT & PR) - 1/62
C-7062 Love Is Just Around The Corner (HR)/All The Things You Are (ST) - 1/62
C-7063 True Lover (PR)/Song For The Lonely (ST) - 1/62
C-7064 Immortal Love (ZT & PR)/Keep Me In Love (ST) - 1/62
71986 More Than You Know (TW)/Every Little Movement (TW) - 5/62
72060 Memories (DL)/Heartbreak (ST) - 11/62
72107 I'll See You In My Dreams (PR)/Once In A While (TW) - 3/63
72129 Here Comes Heaven Again (PR)/Strangers (ST) - 6/63
72194 Viva Ju Juy (ST)/Cuando Calienta El Sol (PR) - 9/63
C-7095 White Christmas (ST)/Jingle Bells Jingle (DL) - 9/63
C-7096 Santa Claus Is Comin' To Town (HR)/Christmas Time (PR) - 9/63
C-7097 Blue Christmas (PR)/Rudolph The Red-Nose Reindeer (DL) - 9/63
C-7098 Jingle Bell Rock (DL)/Come Home For Christmas (PR) - 9/63
C-7099 Winter Wonderland (HR)/For Auld Lang Syne (ST) - 9/63
72242 Java Jive (HR)/Row The Boat Ashore (ST) - 2/64
72305 Sincerely (ST)/P.S. I Love You (ST) - 7/64
72359 Love Me Tender (ST)/Little Things Mean A Lot (ST) - 11/64



THE MERCURY/WING LPs
(Note: all dates are from the company files)
MG-20146 The Platters - 4/56

My Prayer (TW), Why Should I? (TW), Remember When (TW), Bewitched, Bothered And Bewildered (TW), I Wanna (DL), I'm Sorry (TW), Have Mercy (TW), Someone To Watch Over Me (ZT), At Your Beck And Call (PR), On My Word Of Honor (TW), Heaven On Earth (TW), Glory Of Love (PR)
MG-20216 The Platters - Volume Two - 8/56

Heart Of Stone (TW), I'd Climb The Highest Mountain (TW), September In The Rain (TW), You've Changed (PR), I'll Get By (TW), I Give You My Word (TW), In The Still Of The Night (TW), Wagon Wheels (TW), Take Me In Your Arms (PR), You Can Depend On Me (TW), Temptation (PR), I Don't Know Why (ZT)
MG-20298 The Flying Platters - 5/57

You Are Too Beautiful (PR), Mean To Me (ZT), Darktown Strutters Ball (HR), No Power On Earth (TW), I'm Gonna Sit Right Down And Write Myself A Letter (HR), Time And Tide (PR), Love, You Funny Thing (PR), In The Middle Of Nowhere (TW), O' Promise Me (TW), Don't Forget (TW), Only Because (TW), Sweet Sixteen (TW)
MG-20366 The Flying Platters Around The World - 2/58

Whispering Wind (TW), It's Raining Outside (Chove La Fora) (TW), I'll Take You Home Again Kathleen (TW), For The First Time (Come Prima) (TW), My Serenade (TW), But Not Like You (TW), My Old Flame (ZT), Don't Blame Me (PR), Sleepy Time Gal (HR), That Old Feeling (PR), Try A Little Tenderness (ZT), Twilight Time (TW)
MG-20410 Remember When? - 1/59

Prisoner Of Love (DL), Smoke Gets In Your Eyes (TW), I Can't Get Started (PR), If I Didn't Care (TW), A-Tisket A-Tasket (ZT), Thanks For The Memory (DL), Love In Bloom (PR), I'll Never Smile Again (TW), Somebody Loves Me (ZT), My Blue Heaven (TW), Until The Real Thing Comes Along (ZT), Remember When (TW)
MG-20472 Encore Of Golden Hits - 12/59

The Great Pretender (TW), Twilight Time (TW), Smoke Gets In Your Eyes (TW), (You've Got) The Magic Touch (TW), Enchanted (TW), One In A Million (TW), My Prayer (TW), Only You (And You Alone) (TW), Remember When (TW), My Dream (TW), Heaven On Earth (TW), I'm Sorry (TW)
MG-20481 Reflections - 11/59

Ebb Tide (TW), Moonlight On The Colorado (PR), Harbor Lights (TW), Lazy River (HR), Sad River (TW), On A Slow Boat To China (DL), Red Sails In The Sunset (TW), Down The River Of Golden Dreams (PR), Sleepy Lagoon (TW), Rainbow On The River (PR), Reflections In The Water (TW), By The River Sainte Marie (ZT)
MG-20591 More Encore Of Golden Hits - 6/60

Harbor Lights (TW), Wish It Were Me (TW), Where? (TW), Don't Blame Me (PR), What Does It Matter (TW), My Secret (TW), To Each His Own (TW), Sleepy Lagoon (TW), The Sound And The Fury (TW), That Old Feeling (PR), It's Raining Outside (TW), I Wish (TW)
MG-20589 Life Is Just A Bowl Of Cherries - 10/60

Trees (TW), Tumbling Tumbleweeds (PR), Lullaby Of The Leaves (TW), Honeysuckle Rose (ZT), Jeannine (I Dream Of Lilac Time) (TW), When You Wore A Tulip (And I Wore A Big Red Rose) (HR & DL), I'll Be With You In Apple Blossom Time (TW), Whispering Grass (Don't Tell The Trees) (PR), Life Is Just A Bowl Of Cherries (ZT), A Little White Gardenia (PR), Orchids In The Moonlight (TW), Roses Of Picardy (HR)
MGW-12112 (Wing LP) Encores! - 11/61

Helpless (TW), Are You Sincere (TW), Lie Low (DL & ZT), The Mystery Of You (TW), Bark, Battle And Ball (ZT), Don't Let Go (PR), You'll Never, Never Know (TW), Sixteen Tons (HR), Goodnight It's Time To Go (ZT), One In A Million (TW), My Dream (TW), Indiff'rent (ZT)
MG-20669 Song For The Lonely - 1/62

It's Magic (ST), It's Love Love Love (PR), You'll Never Know (ST), Love Is (ZT & PR), All The Things You Are (ST), Love Is Just Around The Corner (HR), Song For The Lonely (ST), True Lover (PR), How Will I Know (ST), Immortal Love (ZT & PR), Reaching For A Star (ST), Keep Me In Love (ST)
MG-20613 Encore Of Broadway Golden Hits - 6/62

Summertime (TW), People Will Say We're In Love (TW), More Than You Know (TW), Sometimes I'm Happy (HR), Embraceable You (TW), But Not For Me (PR), Stormy Weather (TW), Every Little Movement (Has A Meaning All It's Own) (TW), That Old Black Magic (DL), Poor Butterfly (TW), My Heart Belongs To Daddy (ZT), September Song (TW)
MG-20759 Moonlight Memories - 1/63

Moonlight Memories (TW), Shine On Harvest Moon (ZT & PR), Memories (DL), In A Little Spanish Town ('Twas On A Night Like This) (HR), Moon Over Miami (PR), My Reverie (TW), Sentimental Journey (TW), Oh How I Miss You Tonight (ZT), Once In A While (TW), Moonlight And Roses (Bring Mem'ries Of You) (ZT & PR), Full Moon And Empty Arms (TW), I'll See You In My Dreams (PR)
MG-20782 The Platters Sing All Time Movie Hits - 6/63

Here Comes Heaven Again (PR), Singin' In The Rain (HR), Sweet Leilani (ST), Stay As Sweet As You Are (DL), Pennies From Heaven (ZT & DL), But Beautiful (PR), Blues In The Night (HR), Moonlight And Shadows (PR), My Romance (ST), I Only Have Eyes For You (ST), As Time Goes By (ZT), It Might As Well Be Spring (PR)
MG-20808 The Platters Sing Latino - 9/63

Tu Dolce Voz (Tender Words) (ST), Siboney (PR), Amor (ST), Solamente Tu (ST), Viva Ju Juy (ST), La Hora Del Crepusculo (Twilight Time) (ST), Malaguena Salerosa (PR), Besame Mucho (PR), Maria Elena (HR), Cuando Calienta El Sol (Love Me With All Your Heart) (PR), Aquellos Ojos Verdes (Green Eyes) (ST), Aquarela Do Brazil (Brazil) (all)
MG-20841 Christmas With The Platters - 9/63

Jingle Bells Jingle (DL), White Christmas (ST), Santa Claus Is Comin' To Town (HR), Christmas Time (PR), Blue Christmas (PR), I'll Be Home For Christmas (ST), Rudolph The Red-Nosed Reindeer (DL), Come Home For Christmas (PR), Jingle Bell Rock (DL), All I Want For Christmas Is My Two Front Teeth (ZT), Winter Wonderland (HR), Silent Night (ST), For Auld Lang Syne (ST)
MG-20893 Encore Of Golden Hits Of The Groups - 3/64

Sincerely (ST), P. S. I Love You (ST), The Hut Sut Song (HR), Day-O (ST & HR), Mississippi Mud (DL), False Hearted Lover (ST), Row The Boat Ashore (ST), Crying In The Chapel (ST), Java Jive (HR), Three Coins In The Fountain (PR), Way Down Yonder In New Orleans (DL), The Three Bells (ST)
MG-20933 10th Anniversary Album - 9/64

Little Things Mean A Lot (ST), Love Me Tender (ST), Volare (Nel Blu Dipinto Di Blu) (HR), The Twist (DL), Theme From A Summer Place (all), Don't Be Cruel (DL), The Anniversary Song (ST), The Great Pretender (ST), Tammy (ST), Mack The Knife (all), Song From Moulin Rouge (Where Is Your Heart) (ST), Rock Around The Clock (DL), The Exodus Song (ST)
MG-20983 The New Soul Of The Platters - Campus Style - 1/65

House Of The Rising Sun (BR), It Could Happen To You (ST), The Big Forget (BR), When I Fall In Love (PR), A Blues Serenade (ST), These Foolish Things (Remind Me Of You) (ST), Lover (ST), Somewhere Along The Way (ST), Easy Street (BR), The Gypsy (DL), Soothe Me (HR & BR), Hard Hearted Hannah (The Vamp Of Savannah) (BR)
LEADS:
TW = Tony Williams; DL = David Lynch; HR = Herb Reed; ZT = Zola Taylor; PR = Paul Robi;
ST = Charles "Sonny" Turner; BR = Barbara Randolph; LH = Linda Hayes




POST-MERCURY RECORDINGS BY THE BUCK RAM GROUP
ENTREE (as Platters '65)
107 Run While It's Dark/Won't You Be My Friend - 7/64

MUSICOR
1166 I Love You 1000 Times/Don't Hear, Speak, See No Evil - 3/66
1195 Alone In The Night (Without You)/Devri - 7/66
1211 I'll Be Home/The Magic Touch - 10/66
1229 With This Ring/If I Had A Love - 2/67
1251 Washed Ashore/What Name Shall I Give You My Love - 5/67
1251 Washed Ashore/One In A Million - 6/67
1275 Sweet, Sweet Lovin'/Sonata - 9/67
1288 Love Must Go On/How Beautiful Our Love Is - 12/67
1302 So Many Tears/Think Before You Walk Away - 1/68
1322 Why/Hard To Get A Thing Called Love - 6/68
1341 Fear Of Losing You/Sonata - 11/68
1443 Be My Love/Sweet, Sweet Lovin' - 6/71
1936 The Great Pretender/Twilight Time - 74
1953 The Great Pretender/Smoke Gets In Your Eyes - 7/74


MS-3091 I Love You 1,000 Times - 5/66

I Love You 1000 Times, Heaven On Earth, If I Had You, Smoke Gets In Your Eyes, Lovely, If I Had A Love, I Love You Because, Only You, I'll Be Home, Harbor Lights, Magic Touch
MS-3111 The Platters Have The Magic Touch - 66

The Magic Touch, I Love You, Yes I Do, One In A Million, I'm Sorry, Alone In The Night, My Prayer, Wish It Were Me, The Love Letter, What Name Shall I Give You My Love, All My Love Belongs To You, Devri
MS-3125 - Going Back To Detroit - 67

With This Ring, Get A Hold Of Yourself, Shing-a-ling-a-loo, Run While It's Dark, Going Back To Detroit, Love Must Go On, I Can't Get Used To Sharing You, Why Do You Wanna Make Me Blue, On The Top Of My Mind, We Ain't What We Was
MS-3141 - The New Golden Hits Of The Platters - 67

I Love You 1000 Times, With This Ring, Washed Ashore (On The Lonely Island In The Sea), The Great Pretender, My Prayer, Only You (And You Alone), (You've Got) The Magic Touch, Harbor Lights, Smoke Gets In Your Eyes, I'm Sorry, Twilight Time, Heaven On Earth
MS-3156 - Sweet, Sweet Lovin' - 68

Sweet, Sweet Lovin', Pledging My Love, The More I See You, How Beautiful Our Love Is, Doesn't It Ring A Bell, Twilight Time, Baby, Baby, The Wonder Of You, Sonata
MS-3171 I Get The Sweetest Feeling - 68

I Get The Sweetest Feeling, Why, Fear Of Losing You, Alone In The Night, Think Before You Walk Away, Hard To Get A Thing Called Love, Wish It Were Me, Devri, So Many Tears, Sonata
MS-3185 Singing The Great Hits Our Way - 69

Red Sails In The Sunset, Delilah, Unchained Melody, Try 'N Understand, Catch The Wind, (Goodbye My Foolish) Sayonara, My Way, Uncle Sam Ain't No Woman, If You Need Me, Sentimental Journey
MS-3251 - The Golden Hits Of The Platters - 73

I Love You 1,000 Times, With This Ring, Washed Ashore (On A Lonely Island In The Sea), The Great Pretender, My Prayer, Only You (And You Alone), (You've Got) The Magic Touch, Harbor Lights, Smoke Gets In Your Eyes, I'm Sorry, Twilight Time, Heaven On Earth
BUCK RAM PRESENTS (as Buck Ram Platters)
1002 Only You/Here Comes The Boogie Man - 70
1004-A/1005-B My Ship Is Coming In/Guilty - 70

PERSONALITY LUCKY BUCK (as Platters)
R-4135/R-4136 The Great Pretender/Baby Come Back Home - 12/71

AVALANCHE (as Buck Ram Platters)
224 Sunday With You/If The World Loved - 3/73
67330 Sunday With You/A Little More - 73

BUCK RAM PRESENTS (as Buck Ram Platters)
4851/4852 Who's Sorry Now/Personality - 77

ANTLER (as Buck Ram Platters)
BRLP 102 Reborn - 77

Only You, If We Go Away Mad, My Prayer, Sound Of Love, Beautiful Moments, Foot Stompin', The Great Pretender, Here Comes The Boogie Man, Twilight Time, Reborn
90-1005-C Have You Thrilled To The Buck Ram Platters Lately? - 90

Music Is Our Beat, Dangerous, If, Somebody New, If You Go Away, Moonlight Boogie, These Precious Moments, Take Pride In America, We've Got To Live Together, Lovin', Livin' In Vegas
THE RECORDINGS - BY SESSION (Showing recording date and master number)
FEDERAL/KING

9/15/53
F363 I'll Cry When You're Gone
F364 Give Thanks
F365 I Need You All The Time
F366 Hey Now

3/16/54
F409 Love All Night
F410 Roses Of Picardy
F411 Tell The World
F412 Beer Barrel Boogie

5/20/54
F417 You Made Me Cry
F418 Don't Tickle
F419 Only You
F420 Humble Bumble Bee

7/?/54
F1141 My Name Ain't Annie (backing Linda Hayes)
F114? I Just Wanna Mambo (backing Linda Hayes)

9/29/54
F433 Voo-Vee-Ah-Bee
F434 Maggie Doesn't Work Here Anymore
F435 Shake It Up Mambo
F436 Take Me Back, Take Me Back

1/14/55
K9557 Oochi Pachi (Linda Hayes and Tony Williams with the Platters)
K9558 Please Have Mercy (backing Linda Hayes)


MERCURY

4/26/55
11545 Bark, Battle And Ball
11546 I Wanna
11547 Why Should I?
11548 Only You (And You Alone)

10/1/55
12070 The Great Pretender
12071 I'm Just A Dancing Partner

2/19/56
12456 Winner Take All
12457 (You've Got) The Magic Touch

4/17/56
12624 My Prayer
12625 Someone To Watch Over Me
12626 I'm Sorry
12627 At Your Beck And Call

4/18/56
12628 Heaven On Earth
12629 Bewitched, Bothered And Bewildered
12630 On My Word Of Honor
12631 Glory Of Love
12632 Have Mercy
12633 Remember When

7/11/56
13638 You'll Never Never Know
13674 One In A Million

7/12/56
13648 I Give You My Word
13649 It Isn't Right
13650 You've Changed
13651 He's Mine
13652 I'll Get By

7/16/56
13653 I Don't Know Why
13654 Heart Of Stone
13655 I'd Climb The Highest Mountain
13656 Temptation

7/17/56
13657 In The Still Of The Night
13658 September In The Rain
13659 Wagon Wheels
13660 You Can Depend On Me
13661 Take Me In Your Arms

2/19/57
14846 You're Making A Mistake
14847 My Dream
14848 Lie Low

2/21/57
14860 Darktown Strutters Ball
14861 Mean To Me
14862 You Are Too Beautiful
14863 No Power On Earth

3/4/57
14897 I'm Gonna Sit Right Down And Write Myself A Letter
14898 Time And Tide
14899 Love, You Funny Thing
14900 In The Middle Of Nowhere

3/6/57
14903 Oh Promise Me
14904 Don't Forget
14905 Only Because
14906 Sweet Sixteen
14907 The Mystery Of You

10/22/57
16158 Indiff'rent

10/25/57
16156 My Serenade (45 version)
16157 Sixteen Tons
16159 Goodnight Sweetheart, It's Time To Go

12/3/57
16452 Try A Little Tenderness
16453 My Old Flame
16454 Sleepy Time Gal
16455 Don't Blame Me

12/4/57
16484 Wish Me Love (on Mercury MG-20541 Another Collection Of Golden Hits)
16484 Helpless
16485 I Wish
16486 No Matter What You Are

12/6/57
16506 Twilight Time
16507 My Serenade (LP version)
16508 That Old Feeling

1/?/58
16865 I'll Take You Home Again Kathleen
16866 It's Raining Outside
16867 For The First Time
16868 Whispering Wind
16869 But Not Like You

2/27/58
17022 Out Of My Mind
17023 Don't Let Go
17024 You Don't Say
17025 Are You Sincere

9/24/58
15492 If I Didn't Care
15493 Smoke Gets In Your Eyes
15494 Thanks For The Memory
15495 I Can't Get Started
15496 Somebody Loves Me

9/25/58
15497 My Blue Heaven
15498 Until The Real Thing Comes Along
15499 Prisoner Of Love
15500 Love In Bloom
15501 I'll Never Smile Again
15502 Remember When

9/26/58
15503 A-Tisket A-Tasket
15504 Hula Hop (on Mercury MG-20541 Another Collection Of Golden Hits)

12/29/58
18085 Wish It Were Me
18086 Enchanted
18087 Where
18088 Love Of A Lifetime

2/12/59
18179 The Sound And The Fury
18180 To Each His Own

8/?/59
18887 Harbor Lights (short version)

8/11/59
18912 Lazy River
18913 Moonlight On The Colorado
18914 Down The River Of Golden Dreams
18915 Red Sails In The Sunset
18916 On A Slow Boat To China
18917 Harbor Lights (long version)
18918 Sleepy Lagoon

8/12/59
18919 By The River Sainte Marie
18920 Rainbow On The River

8/13/59
18921 Sad River
18922 Ebb Tide
18923 Reflections In The Water

8/27/59
18983 My Secret
18984 What Does It Matter

2/23/60
19811 Whispering Grass (Don't Tell The Trees)
19812 Apple Blossom Time
19813 Lullaby Of The Leaves
19814 Jeannine (I Dream Of Lilac Time)

2/24/60
19815 Tumbling Tumbleweeds
19816 Trees
19817 Orchids In The Moonlight
19818 A Little White Gardenia

2/25/60
19819 Honeysuckle Rose
19820 Life Is Just A Bowl Of Cherries
19821 When You Wore A Tulip (And I Wore A Big Red Rose)
19822 Roses Of Picardy

5/?/60
19993 Movin' In
19994 One Love
19995 The Miracle

8/30/60
20479 Immortal Love
20480 Love, Your Magic Spell Is Everywhere (unreleased)
20481 Love Is Just Around The Corner
20482 Love Me Or Leave Me (unreleased)

8/31/60
20458 It's Love Love Love
20459 Let's Fall In Love
20471 Advertise It (unreleased)
20472 Who Wouldn't Love You (unreleased)

Fall 60
21375 The Masquerade Is Over (unreleased)
21376 The Nearness Of You (unreleased)
21377 You'll Never Know
21378 It's Magic

11/21/60
21515 I Love You Truly (unreleased)
21516 Love Is
21517 Love Is The Sweetest Thing (unreleased)
21518 Love Is A Meny Splendored Thing (unreleased)
21519 Don't Let Me Fall In Love (unreleased)
21520 True Lover
21521 Rear View Mirror (unreleased)
21522 I Miss You So (unreleased)
21523 I Just Got Rid Of A Heartache (unreleased)

7/17/61
21842 Reaching For A Star
21843 All The Things You Are
21844 Song For The Lonely
21845 Say A Prayer (unreleased)

7/18/61
21846 How Will I Know
21847 Keep Me In Love
21848 If You Only Knew (unreleased)

4/17/62
24174 Summertime
24175 Embraceable You
24176 People Will Say We're In Love
24177 Poor Butterfly

4/?/62
24178 Stormy Weather
24179 Every Little Movement
24180 More Than You Know
24181 September Song

Summer 62
25396 That Old Black Magic
25397 My Heart Belongs To Daddy
25398 Sometimes I'm Happy
25399 But Not For Me

10/?/62
25636 Heartbreak
25637 Memories
25638 Moon Over Miami
25639 On The Top Of My Mind
25640 In A Little Spanish Town
25641 Shine On Harvest Moon
25642 Oh How I Miss You Tonight
25643 I'll See You In My Dreams
25644 Moonlight Memories
25645 Moonlight And Roses (Bring Mem'ries Of You)

Late 62
26485 My Reverie
26486 Full Moon And Empty Arms
26487 Once In A While
26488 Sentimental Journey
26489 Loving You (unreleased)

12/12/62
26801 It Might As Well Be Spring
26802 But Beautiful
26803 I Only Have Eyes For You
26804 Pennies From Heaven

12/13/62
26805 Singin' In The Rain
26806 Blues In The Night
26807 As Time Goes By
26808 My Romance

12/14/62
26809 Moonlight And Shadows
26810 Sweet Leilani
26811 Stay As Sweet As You Are
26812 Here Comes Heaven Again

3/26/63
27773 Solo Tu (Only You)
27774 Viva Ju Juy
27776 Cuando Calienta El Sol
27779 Maria Elena (Marie Elena)
27782 Telephone Fever (unreleased)

3/27/63
27771 Siboney
27772 Amor
27777 Aquellos Ojos Verdes (Green Eyes)
27781 Aquarela Do Brazil (Brazil)
27783 Sonata (unreleased)

3/28/63
27770 Tu Dolce Voz (Tender Words)
27775 La Hora Del Crepusculo (Twilight Time)
27778 Besame Mucho (Kiss Me Much)
27780 Malaguena Salerosa
27784 Strangers (first attempt - unreleased)

4/29/63
28520 Strangers (second attempt)

7/23/63
29092 Winter Wonderland
29093 White Christmas
29094 Silent Holy Night
29095 Santa Claus Is Comin' To Town
29096 I'll Be Home For Christmas
29097 For Auld Lang Syne
29098 Rudolph The Red-nose Reindeer
29099 All I Want For Christmas Is My Two Front Teeth
29100 Come Home For Christmas
29101 Jingle Bell Rock
29102 Jingle Bells Jingle
29103 Blue Christmas
29104 Christmas Time

1/16/64
29632 Sincerely
29633 P.S. I Love You
29634 The Hut Sut Song
29635 Day-o
29636 Mississippi Mud
29637 False Hearted Lover
29638 Row The Boat Ashore
29639 Crying In The Chapel
29640 Java Jive
29641 Three Coins In The Fountain
29642 Way Down Yonder In New Orleans
29643 The Three Bells

1/29/64
31560 Song From Moulin Rouge (Where Is Your Heart
31561 Little Things Mean A Lot
31562 Rock Around The Clock
31563 Don't Be Cruel
31564 Tammy
31565 Volare (Nel Blu Dipinto Di Blu)
31566 Mack The Knife
31567 Theme From A Summer Place
31568 The Exodus Song
31569 The Twist
31570 Love Me Tender
31571 The Great Pretender
31572 The Anniversary Song

12/9/64
31723 The Gypsy
31724 When I Fall In Love
31725 The Big Forget
31726 Soothe Me
31727 Easy Street
31728 It Could Happen To You
31729 A Blues Serenade
31730 These Foolish Things (Remind Me Of You)
31731 Somewhere Along The Way
31732 Lover
31733 House Of The Rising Sun
31734 Hard Hearted Hannah (The Vamp Of Savannah)



Unca Marvy's Home Page
More Articles