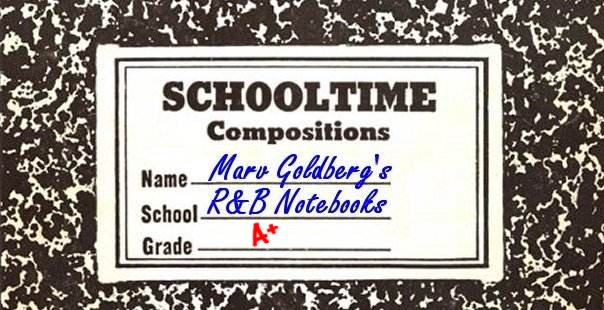 Warren Suttles & The Dreamers


Part of the Ravens Article By Marv Goldberg

© 1999, 2009 by Marv Goldberg


Special thanks to Harriett Callender


In 1950, after leaving the Ravens, Warren Suttles formed the Dreamers with a goal in mind: it was an experiment to create a black group that didn't sound too black. He had tapped Percy Green (second tenor) and Freddy Francis (baritone) for his new group, and then decided that a female voice would be just the thing to round it out. Enter Harriett Callender.


Harriett had only had experience singing in her church choir, but had decided to take voice lessons to see if she could make a career out of it. As fate would have it, her voice coach was the one that Warren went to, looking for talent. The coach sent about a dozen women to audition, and Harriett wound up with the job.

They practiced for a few months and then secured a recording session with Jubilee. This resulted in a single record:

JUBILEE (The Dreamers)
5053 These Things I Miss (Warren)/Can't Get You Off My Mind (all) - 3/51


Strangely, in the August 18, 1951 issue of Billboard, it was announced that Warren Suttles, "who formerly was a member of the Ravens," was forming the Dreamers and had signed a contract with Savoy. Even if such a contract was signed (Harriett knew nothing about it), nothing was ever issued on Savoy.

One small problem was that, shortly after being hired, Harriett became pregnant; her son was born in 1951. So, when it came time for a February 1952 session for Mercury Records (backing up Wini Brown as "Her Boyfriends"), she wasn't available and her place was taken by tenor Joe Van Loan. (NOTE: the other record by Wini Brown and Her Boyfriends on Mercury has Wini backed by a group that Joe Van Loan himself put together - see Joe Van Loan's Early Career.)

MERCURY (Wini Brown and Her Boyfriends)
8270 Be Anything - Be Mine/Heaven Knows Why - 2/52

UNRELEASED MERCURY (Wini Brown and Her Boyfriends)
Way Downtown At The Bottom Of The Hill


The Dreamers recorded more sides for Mercury, under their own name, in two sessions (held in April and October 1952). These have Harriett Callender, not Joe Van Loan.

MERCURY (The Dreamers)
5843 Ain't Gonna Worry No More (Harriett)/I'm Gonna Hate Myself In The Morning (all) - 4/52
70019 Please Don't Leave Me (all)/Walkin' My Blues Away (Warren) - 10/52

UNRELEASED MERCURY (The Dreamers)
Oh That Kiss (all) - rec 4/52
I Came To The City (all) - rec 4/52
Until The Real Thing Comes Along (all) - rec 10/52
You'd Be So Nice To Come Home To (all) - rec 10/52


After the first Mercury record was issued, the Dreamers went on a tour that took them through Washington, D.C., Virginia, Ohio, and Kentucky (at the time of the Kentucky Derby, which would place this in early May 1952).

On June 9, 1952, the Dreamers backed up bandleader Arnett Cobb on a pair of sides. Once again, Joe Van Loan is present on these, and not Harriett Callender.

OKEH (Arnett Cobb)
6912 Someone To Watch Over Me - 9/52
6928 Linger Awhile - 12/52


August 22, 1952 found the Dreamers at the Apollo Theater. Others on the bill were Dinah Washington, the Cootie Williams Orchestra. Foxx & White, and Harold King.

However, their career went nowhere, and the Dreamers broke up in late 1952. At that point, Suttles rejoined the Ravens. While she has only pleasant memories of Warren Suttles, the same can't be said of the Dreamers' recordings. "What made us unsuccessful," said Harriett, "was the music that Warren had us do." She never sang again, other than in church choirs.


NOTE: They were NOT the "Dreamers" who backed up Bubber Johnson on Mercury; that was a Joe Van Loan group. See Joe Van Loan's early career.


The Ravens - Part 1
The Ravens - Part 2
The Ravens - Part 3
The Ravens - Part 4 - Discography
The Marshall Brothers
Joe Van Loan's early career
Tommy Evans and the Carols
Joe Van Loan's extracurricular activities
Jimmy Ricks' post-Ravens career
Warren Suttles wins an award
More Articles
Unca Marvy's Home Page