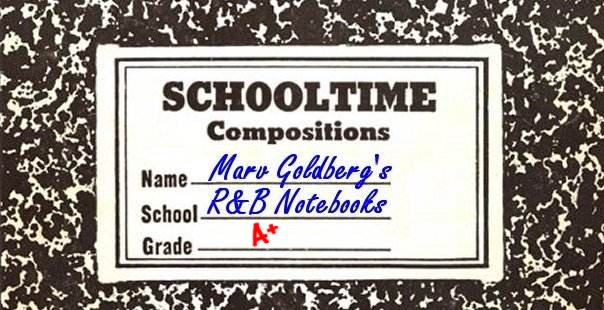 Joe Van Loan's Early Career


Part of the Ravens Article By Marv Goldberg

© 1999, 2009 by Marv Goldberg


Joe Van Loan possessed one of the most remarkable high tenor voices in the history of R&B. When Joe was discharged from the service in 1946, he formed a group called the Canaanites (Elijah Harvey, second tenor; James Miller, baritone; and Allen Scott, bass). They recorded both gospel (released) and secular (unreleased) sides for Gotham.

GOTHAM (The Canaanites)
607 I'll Tell Him/Lead Me To That Rock - ca. 4/49


In mid-1949, the Canaanites changed their name to the Bachelors and recorded secular music in self-produced sessions. Demos in hand, Joe went around to record companies to try and interest them in the product. The only company that purchased any of the masters was Mercury, although some of their output was later released as by the "Joe Van Loan Quartet" on the tiny Carver label of Newark (part of World-Wide Records).

MERCURY (the Bachelors)
8159 Hereafter/Yesterday's Roses - 12/49

UNRELEASED MERCURY (the Bachelors)
One Never Knows
Are We Thru

CARVER (as "The Joe Van Loan Quartet" - sides recorded in 1949)
1402 Trust In Me/Until I Fell For You - 3/54

UNRELEASED TRACKS BY THE CANAANITES/BACHELORS
Merry Christmas
Today
When I Get Home
September Song
Peg Of My Heart
That's My Desire
Little Coquette


Joe then joined a group called the Songmasters (James Laboe, baritone; Stanford Fasset, bass; and a tenor named Fox), who were managed by Jimmy Gorham of the Selah Jubilee Singers. A sometime member of the group was Mary Hayes, who was also managed by Gorham. Once again, the sides were independently recorded, but this time, Joe couldn't get any of them released.

UNRELEASED TRACKS BY THE SONGMASTERS
What Do Your Tears Really Mean
Lady Be Good
There's Nothing Any Better Than You
September Song
Trust In Me


In 1950, he turned up on "Joog, Joog" by Duke Ellington. Most of the vocal is done by Lu Elliott, with an unidentified group in the background. However, on the second bridge, the vocal is taken by Van Loan.

COLUMBIA (Van Loan is on the second bridge)
30195 Joog, Joog/[The World Is Waiting For The Sunrise - Al Hibbler, with Duke Ellington] - 3/50


Also in 1950, he recorded one known song, as the vocalist with the Elmer Snowden Quartet. This was an instrumental unit fronted by jazz banjoist Snowden. As with so many of Van Loan's other tracks, this one was also unreleased.

UNRELEASED (Joe Van Loan with the Elmer Snowden Quartet)
Goody Goody Baby - recorded 1950


In 1952, while a member of the Ravens, Joe joined Warren Suttles' Dreamers for a single session backing Wini Brown. As "Her Boyfriends", they recorded "Be Anything - Be Mine" and "Heaven Knows Why" (see Warren Suttles and the Dreamers).

Joe later backed her again with an unknown group of "Boyfriends":

MERCURY (Wini Brown and Her Boyfriends)
5870 Here In My Heart/Your Happiness Is Mine - 5/52

UNRELEASED MERCURY (Wini Brown and Her Boyfriends)
It's Always You
I Don't Know Any Better


At the same session (according to the master numbers), this unknown Joe Van Loan group backed up Bubber Johnson on "Forget If You Can." The label credited the group as "The Dreamers" (although Warren Suttles said it wasn't his group).

MERCURY (Bubber Johnson and the Dreamers)
8285 Forget If You Can/I've Got An Invitation To A Dance (no group) - 6/52



Although Joe claimed to have done some work behind drummer Chris Powell's 5 Blue Flames (as "Johnny Echo"), an interview with Vance Wilson (Powell's sax player at the time, who "sings" lead with his sax) revealed that, on all the records, "Johnny Echo" was actually a similar-sounding singer named Johnny Leak. Since both Van Loan and Powell came from Philadelphia, it's possible that Joe occasionally sang with the Blue Flames before joining the Ravens, but he didn't make the "Johnny Echo" recordings.

In June 1952, Joe recorded with Suttles' Dreamers again, this time as vocalists with Arnett Cobb's Orchestra; he was, of course, still with the Ravens (see Warren Suttles and the Dreamers).

A pattern is emerging here: Joe Van Loan would remain with the Ravens until they disbanded at the end of 1958. However, he never let that stop him from appearing and recording with other groups. He just loved to sing. For more about Joe, see Joe Van Loan's extracurricular activities.



The Ravens - Part 1
The Ravens - Part 2
The Ravens - Part 3
The Ravens - Part 4 - Discography
Warren Suttles' Dreamers
The Marshall Brothers
Tommy Evans and the Carols
Joe Van Loan's extracurricular activities
Jimmy Ricks' post-Ravens career
Warren Suttles wins an award
More Articles
Unca Marvy's Home Page