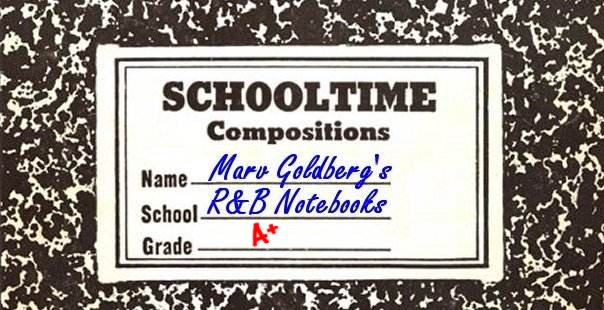 Tommy Evans
and the Carols


Part of the Ravens Article By Marv Goldberg

© 1999, 2009 by Marv Goldberg


Tommy Evans, from Detroit, began singing in the late 40s, with a gospel group called the Unity Baptist Five. The other members were: Richard Coleman (first tenor), William Davis (second tenor), Wilbert Tindle (baritone), and James Worthy (piano/arranger). Sing they might, but they all had day jobs working for the Ford Motor Company. Little by little, they considered moving away from gospel and into R&B. It doesn't take much to realize that this was prompted by Tommy's ability to imitate Jimmy Ricks.

In late 1949, they changed their name to the Carols, and entered an amateur contest at the Frolic Show Bar. After winning, they were kept on at the Frolic, on weekends, earning the astronomical sum of $4 per man per night. Their manager was Hymie Gastman, owner of the Frolic. In 1950, he brought them to New York, where they appeared on TV with Lionel Hampton on the Cavalcade Of Bands (DuMont, Tuesday, 9 - 10 pm). After the show, the Carols played the Baby Grand on Harlem's 125th Street.

While in New York, Gastman got them an audition for Columbia Records, which rushed to record them (on April 20, 1950). There was thus a Ravens sound on Columbia months before the Ravens. Tommy Evans was lead on all songs recorded by the Carols.

COLUMBIA (The Carols)
30210 Please Believe In Me/Drink Gin - 6/50
30217 If I Could Steal You From Somebody Else/I Should Have Thought - 8/50



However, Columbia didn't promote the two records, which weren't received well by the trades either, "Please Believe In Me" was rated a 40 and "Drink Gin" got a 28! The Billboard review for "Drink Gin" said "Group is utterly unable to carry thru a would-be comic vaude material of a would-be comic novelty." (And the reviewer was utterly unable to write in English.)

And so back to Detroit, where Richard Coleman left and was replaced by Kenneth Duncan. By early 1952, Hymie Gastman had been replaced by Al Green, manager of the Flame Show Bar (and former manager of Lavern Baker and Johnny Ray). It was reported, in May 1952, that they were going to New York to record for Decca, but nothing ever came of it.

In 1953, Green arranged for them to record for New Jersey's Savoy Records, although the (the April 27 session was held in Detroit.

SAVOY (The Carols)
896 I've Got A Feeling/50 Million Women - 5/53

UNRELEASED SAVOY (The Carols)
Mighty Like A Rose
Call For Me If You Want Me


"Call For Me If You Want Me," you might guess, sounds a great deal like the Ravens' "Send For Me If You Need Me." The record was reviewed on June 6, 1953; both sides were rated "fair."

That was it for the Carols' brief recording career. They continued to sing at the Frolic, but when Tommy was tapped for the Ravens, it was the end of the line for the group.


The Ravens - Part 1
The Ravens - Part 2
The Ravens - Part 3
The Ravens - Part 4 - Discography
Warren Suttles' Dreamers
The Marshall Brothers
Joe Van Loan's early career
Joe Van Loan's extracurricular activities
Jimmy Ricks' post-Ravens career
Warren Suttles wins an award
More Articles
Unca Marvy's Home Page