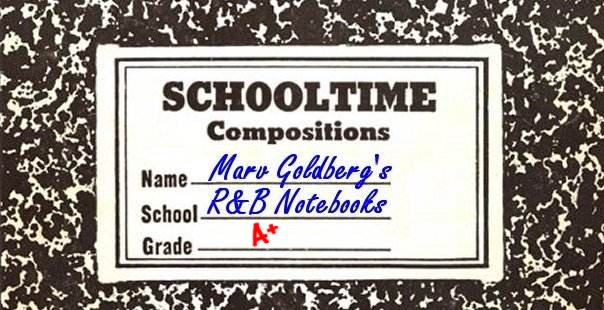 Joe Van Loan's
Extracurricular
Activities


Part of the Ravens Article By Marv Goldberg

© 1999, 2009 by Marv Goldberg


In mid-1954, Joe got together with some friends of his and cut a record. These friends were J.C. Ginyard (tenor; whose real name was Caleb Nathaniel Ginyard, Jr., the "J.C." stood for "Junior Caleb"), Willie Ray (tenor/baritone), and Bob Kornegay (bass). These "friends" just happened to be three-quarters of the Du Droppers (the fourth member of which was Willie's brother, Harvey Ray). They cut a single record under the name "Dixieaires", a name used by J.C. Ginyard for many groups he was with over the years:

HARLEM (The Dixieaires)
2326 Traveling All Alone (Joe)/I'm Not Like I Used To Be (Bob Kornegay) - mid-1954



Joe's lead on "Traveling All Alone" makes it one of his finest numbers. Since this Dixieaires group was more or less the Du Droppers, Joe decided to make it more or less official, appearing with that group, starting in late August 1954, as a fifth member. However, since Harvey Ray left a few weeks later, they were down to a quartet again. There are photos of the Du Droppers with Joe, but no recordings. Since Joe was still with the Ravens, and since the Ravens had recently signed with Jubilee, nobody wanted to get into a contract dispute. In fact, when the Du Droppers recorded again (in April 1955), there were witnesses present to swear that the new "secret lead" was not Joe Van Loan. (In fact it wasn't; it was "Carnation Charlie" Hughes, right before he joined the Drifters.)

But Joe wasn't finished with his extra-Ravens affairs just yet. In July 1955, Joe, with Willie Ray, Bob Kornegay, and Willis Sanders (I told you before to remember his name!) recorded as the Bells:

RAMA (The Bells)
166 What Can I Tell Her Now (Joe)/Let Me Love Love You (Bob Kornegay) - 7/55


I'll tell you one more time: remember these names! You'll need them later.




OTHER JOE VAN LOAN RECORDINGS
V-TONE (Joe Van Loan backed by the Parliaments)
200 Forever (Joe)/Give Me Your Heart (Joe) - fall 58

JOY (The Valiants)
235 Let Me Go Lover (Joe)/Let Me Ride (Orville Brooks) - 9/59

PARKWAY (Joe Van Loan solos)
828 Hurricane/Broken Shoes - 8/61

FORD (Charlie Fuqua's Ink Spots)
115 Hawaiian Wedding Song (Joe)/Careless Love (David McNeil) - 7/62

FORD (Joe Van Loan solos)
122 A Love Divided/Autumn Leaves - ca. 12/62

SUDAJA (Joe Van Loan solos)
2772 Brotherhood/You Must Believe - ??


Joe spent his last years (he died in December 1976 at the age of only 54) singing with Ray Richardson's Ink Spots.



The Ravens - Part 1
The Ravens - Part 2
The Ravens - Part 3
The Ravens - Part 4 - Discography
Warren Suttles' Dreamers
The Marshall Brothers
Joe Van Loan's early career
Tommy Evans and the Carols
Jimmy Ricks' post-Ravens career
Warren Suttles wins an award
More Articles
Unca Marvy's Home Page