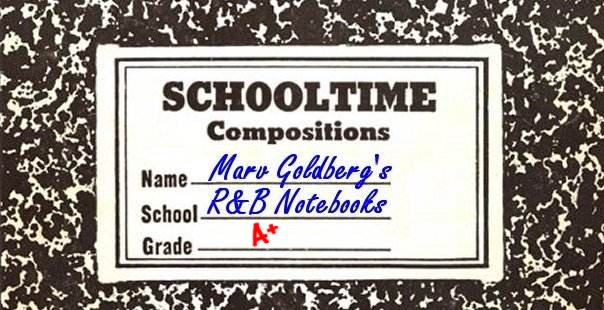 The Regals

By Marv Goldberg

Based on an interview with Albert "Diz" Russell


© 2004, 2009 by Marv Goldberg
The Regals are pretty well known as the group that became Sonny Til's Orioles on Vee-Jay. However, their story goes much deeper than that and there are parts that have been misunderstood until now.

It all started in Cleveland, in 1950, with some guys singing jazz arrangements at the YMCA at 76th and Cedar. When big names in jazz like James Moody and George Shearing came to town (to appear at Gleason's Musical Bar), they'd check out the local talent at the Y. They were impressed, and either Moody or Shearing suggested that they call themselves the Modern Sounds.


The group consisted of Jerry "Rex" Middleton (falsetto and baritone), William Jarvis (tenor), Jerry Holeman (baritone/tenor), Aaron "Tex" Cornelius (baritone/tenor), and Albert "Diz" Russell (bass/baritone). "Diz" had been a trumpet player before he joined the group, and wore a beret saying "Little Diz" (as in Dizzy Gillespie). Jerry Holeman, for tax purposes, would later call himself "Jerry Rodreekus" (never "Rodriguez", although that seems to be the way he's most usually known). Aaron Cornelius was from Ohio; he picked up the "Tex" nickname because his mother had lived in Texas for a while.


The first mention of the Modern Sounds in the press was in the February 2, 1952 Cleveland Call And Post, which told us that they'd been at the Carnation Ball given by the Knights Of Manhattan in late January (but it didn't say where). Some of the guests, it told us, were "Jerol Holmes", "Rex Meggleton", and "Albert Russel". I guess Aaron Cornelius and William Jarvis were completely beyond the writer.


On April 18 and 19, 1952, the Modern Sounds ("Terrific New Singing Sensations") appeared at Cleveland's Circle Theater, along with saxman Choker Campbell (coming next week: the 4 Buddies).

May 29 found them at a Boy Scouts "Third Annual Parade Of Stars". The "Teenage Chatterbox" column in the May 31 Cleveland Call And Post mentioned all the teenagers that the writer saw there. As for the unimportant news, it said: "I won't try to tell you about the different stars who appeared in person, or the different bands who performed. I would like to mention however, that the ever-popular Ralph Wilson Band didn't show up, although the management gave his O.K. Marion Motley didn't make it either. Some 28 stars and more did appear to give those teenagers a real swell treat. There were the Modern Sounds, Cleveland's own newest, who brought the house down. All the M.C.'s did a marvelous job." This is non-reporting at its finest. Of around 30 scheduled acts, we now know the names of two that didn't show up and one that did!


On May 30 (still Decoration Day then), they were at one of Cleveland's Dawn Dances at the Paradise Auditorium. Fats Thomas' Orchestra provided the music. The write-up in the May 31 Cleveland Call And Post described them as "The sensational new Modern Sounds, infectious recording group, will appear as special guest artists...." The enthusiasm was nice, but the Modern Sounds had never recorded. (Note that weekly newspapers tended to appear on newsstands a day before the paper's date. That's why, on May 31, they're talking about a May 30 show in the future.)

The June 7, 1952 "Teenage Chatterbox" column in the Cleveland Call And Post had a couple of sentences that I don't understand: "In the 'Did You Know' feature, Juanita Wellington and Albert Russell of the Modern Sounds, made a nice couple. During the later part of March, the taking leave of our star reporter and Chatterbox assistant, Juanita Wellington, to the Modern Sounds, and Justine Bridges taking her place." Did that mean Juanita Wellington had joined the Modern Sounds? I don't think so, but it sounds like it from the text.


However, it could have been, because Diz Russell told me that at some point (probably in mid-1952), William Jarvis left and was replaced by soprano Willa Mae Parks. It's possible that Juanita Wellington was there first, but didn't work out and wasn't even remembered. At that time the Modern Sounds changed their name to the catchier "4 Kings And A Queen". Diz remembers their first paying gig being at the Playground Club in St. Louis. They got to be well-known and ended up relocating there, opening for acts like James Moody, George Shearing, Ella Fitzgerald, and Johnny Hodges.

On June 29, the Modern Sounds appeared at the Cleveland Public Hall in a show that featured Lionel Hampton's 23-piece orchestra. The June 14 Cleveland Call And Post called them "... the New Modern Sounds, vocal recording artists". So, once again, they were called recording artists, although they had yet to see the inside of a studio. Why "new"? I don't know; possibly because William Jarvis had left and Willa Mae Parks (or even Juanita Wellington) was now with them. If so, they hadn't yet become the 4 Kings And A Queen.


But they had by the time they played the Ford Plaza Lounge, in St. Louis, in July 1952 (they were advertised from July 23 through August 1). The ads proudly proclaimed that they were "Direct From New York" (truth in advertising be damned!). Actually, it was an unfortunate name to have picked; there were 4 Kings And A Queen groups all over the country.

While appearing in St. Louis, the 4 Kings And A Queen met a school teacher and guitarist named Oscar Washington (who would, in 1953, start the Ballad label, and who recorded under the name "Faith Douglass"). Earlier in the year, Jimmy Forrest had had a tremendous hit with "Night Train", and Washington had written lyrics for it. He was impressed with the 4 Kings And A Queen ("We were the best group in St. Louis," says Diz. "We were the only ones capable of doing it in modern harmony."), and wanted them to record his song. "We rehearsed our butts off on 'Night Train,'" says Diz.

They took about a week to learn the lyrics and arrangement, and then drove up to Chicago to record it, along with a group of musicians called the Original Three. They auditioned for Chess records, but for some reason changed their minds about signing with them. The 4 Kings And A Queen eventually ended up with Lew Simpkins' United label. However, Simpkins (credited as co-writer of the "Night Train" lyrics) had already released a vocal version of the song by the 4 Blazes, and talked them out of doing it. He arranged a session for them on October 31, 1952, at Universal Recording Studios; they recorded four songs that were never released: "Wheelin' And Dealin'", "Run Pretty Baby", "Grass In Your Own Backyard", and "Just A Fool".


By 1953, Rex Middleton had departed. He returned to Cleveland, but would eventually go back to St. Louis, pick up Leroy Boyer, Walter Harper, and Ernest Washington (three of the members of the Swans, who recorded for Oscar Washington's Ballad label in 1954-5), as well as local jazz singer Tony Locke, and take them to California, where they, with the addition of Shirley Kennedy, became "Rex Middleton's Hi-Fi's". Rex's replacement in the 4 Kings And A Queen was tenor Jimmy Brunsen.

Willa Mae Parks also left in 1953, but wasn't replaced. Since there was no longer a girl in the group, "4 Kings And A Queen" was no longer a viable name. True to the fashion of the day, they chose a "bird name", the 4 Jays.

While the 4 Jays did well touring in the Midwest, sax player James Moody told them that they'd have to go to New York in order to make it big. So they all piled into their '46 Buick convertible and drove to the Big Apple to make it on Broadway. Once they got to the city, however, their car broke down and they ended up walking around trying to find the Great White Way (you can't make it on Broadway if you can't find it!).


Amazingly, they met up with Eddie Jefferson, of James Moody's orchestra, whom they knew from Cleveland. Because he also knew Duke Ellington, he told them how to get to the Brill Building, where Ellington had an office. They wandered around there, until they saw a door that had Duke Ellington's name on it. Duke himself came out and asked them "Can you sing?" When they answered in the affirmative, he took them into the office and sat down to accompany them. When they sang some of their jazz arrangements, he was so pleased that he asked them if they had any uniforms. Since they didn't, he gave them the name of a dry cleaner friend of his and told them to hurry over there, because they'd need the uniforms when they opened at Snookie's (at 47th and Broadway) that very night! Diz's comment about getting an instant job through Duke Ellington is the simple "I was so thrilled."


The 4 Jays ended up playing Snookie's for about a year, performing every evening, Tuesday through Saturday. Their MC was Manhattan Paul, and the bandleader was Teddy "Cherokee" Conyers ("The Little Man With The Big Horn").

At one of their performances, they were spotted by Joe Louis and his sidekick, announcer and straight man Leonard Reed. Reed asked if they'd ever been uptown to the Apollo and suggested that they let Bobby Schiffman (son of Apollo owner Frank Schiffman) hear them.

Before anything could happen, however, Jimmy Brunsen got tired of the hassles that come with show business and departed. (A couple of years later, he turned up with the remnants of the Rhythm Aces, who recorded as the Rockets, Rocketeers, and Planets.) As a replacement, Bobby Schiffman directed them to baritone soloist Billy "Junior" Adams. Then, since Schiffman thought it would be a good idea if they had their own arranger and accompanist, he also sent pianist Paul Griffin their way. Since there were now more than four of them, the name "4 Jays" wouldn't do any more. Schiffman said "The 4 Jays is fine, but there are too many bird groups around."

"We started searching for a name that was different," says Diz. "We were walking down 125th Street and I saw the Regal Shoe Store. That sounded good. Bobby said that 'Regals' wasn't a word, but we all voted on it and that's what our name became."

The Regals entered the Apollo amateur show and walked off with first prize. Schiffman was so impressed that he ended up managing them (along with Leonard Reed and, for a while, his partner, Joe Louis). Schiffman introduced them to Eddie Mesner of Aladdin Records, who happened to be in New York at the time.


In August 1954, the Regals recorded two songs for Aladdin: "Run Pretty Baby" (led by Diz Russell; this was the same song that the 4 Kings And A Queen had recorded for United) and "May The Good Lord Bless And Keep You" (led by Billy Adams). They were released in October, but Aladdin waited until November to announce the signing of the group (along with the 5 Pearls and the Cookies).

The disc got good reviews the week of November 20, 1954, along with the Clovers' "All Righty Oh Sweetie", the Drifters' "White Christmas", the 5 Pearls' "Real Humdinger", Lavern Baker's "Tweedle Dee", the Chestnuts' "Don't Go", the Hollywood Flames' "Clickety Clack I'm Leaving", the Valentines' "Tonight Kathleen", and Big John & the Buzzards' "Mean Woman".


Since they had replaced a tenor with a baritone, Bobby Schiffman thought they could use another tenor in the group. Therefore, after the Aladdin session, he introduced the guys to a singer he was managing: Harold "Sonny" Wright, former lead of the Diamonds on Atlantic. Sonny became an on-again, off-again member of the group, but he was never to record with them.


And then there was the dancing. Schiffman liked their sound, but they didn't move on stage. Leonard Reed had a friend, Cholly Atkins (half of the dance team of Coles and Atkins), who agreed to take them on as the first group he worked up choreography for. As early as December 1954, it was reported that Atkins was working with the Regals to spruce up their act. Atkins did a great job with them, as evidenced by the fact that Earl "Speedoo" Carroll started paying a good deal of attention to the Regals!


Because of their amateur show wins, they got to appear in a regular show at the Apollo Theater. During the week of October 29, 1954, they appeared with Gene Ammons, Larry Darnell, Big Maybelle, and Moms Mabley (although they weren't mentioned in the Apollo's ad).

However, we know they were there, because the November 3 Variety reviewed the show and said of the Regals' 15-minute appearance: "Current pop and rhythm & blues market is flooded with vocal combos, but there's always room for a new outfit to break through if it's got what it takes. And these boys have it. Negro group, fits in easily to both the pop and r&b field and is due to build a hefty following. They've got a fresh and interesting approach to harmony and a youthful appearance that'll win fans, especially bobbysoxers. Working in front of two mikes, group stages its numbers for good eye-appeal. They move with the poise and demeanor that's unusual for Apollo first-timers." Considering that last sentence, Cholly Atkins must have been training them already.

There was a big article about the Regals in the December 4, 1954 New York Age. It told how they'd just played the Apollo a short two months ago, and were now playing a week's engagement at the Palace Theater on Broadway. The Regals' harmony, it said, was "new, exciting, and completely different." It went on to quote a lot of the Variety review and then launched into the hype:


Heard with incredulous ears by ace showman Leonard Reed and the Apollo's Bob Schiffman the Regals had arrived in town several months ago from Cleveland, Ohio, in quest of the Apollo's Amateur Hour Prize; they won it hands down and went on to cop first prize for week upon week. Their reward [after winning four weeks in a row] was a week's Apollo engagement plus a personal management contract with Schiffman and Reed.

From there they have gone on, through hours of rehearsing, to become one of the most promising young groups in show business. They signed a recording contract with Aladdin and waxed two sides ("May The Good Lord Bless And Keep You" and "Run Pretty Baby") which are buzzing merrily along.

In short order, five boys from Ohio have crashed into show business with a vengeance; made a hit at the Apollo, got a quick bid from Broadway, and are well on their way to stardom. It's another unfinished story in the great saga of show business, American style; from unknown to popularity, from rags to riches in two short months. Keep your eye on the Regals, stars of tomorrow climbing the ladder of success today.


In spite of my lunch churning, I actually liked that last sentence.

When the Aladdin record failed to take off, Schiffman introduced them to Ahmet Ertegun, president of Atlantic Records. They signed a contract on February 8, 1955 that called for a minimum of eight sides to be recorded over a period of a year. For each side they recorded, they received, as a group, an advance of $50. The royalty rate was 3% of the list price, for 90% of all records sold (wonder what ever happened to that other 10%). If the contract was renewed for an additional year, the royalty rate would go up to 3½%. A third year renewal would see the Regals earning the dizzying rate of 4%. (And yes, it would go up to 4½% if renewed again.) As a rider to the contract, Atlantic agreed that in each four-song session, the Regals could record one song of their choice which didn't have to be blessed by Atlantic. Herb Abramson's wife, Miriam, signed for Atlantic Records.

Although Sonny Wright had been appearing with the Regals (and was with them at their only photo session), he refused to go back to Atlantic (where his first group, the Diamonds, had recorded). Actually, once they signed with Atlantic, he never again appeared with them; he'd eventually end up as lead of the Metronomes on Cadence. Therefore, the Regals on record were always, vocally, a quartet: Diz Russell, Billy Adams, Tex Cornelius, and Jerry Holeman (with Paul Griffin on piano).


A week later, on February 14, the Regals recorded four sides for Atlantic at their "studio" at 234 West 56th Street: "Got The Water Boiling" (led by Diz), "I'm So Lonely" (Billy), "Cha Cha" (Billy) and "Gotta Find My Baby" (Diz). (The "studio" was actually their rather small business office, with the desks piled on top of each other to get them out of the way; it's amazing how much great material was recorded by Atlantic in this fashion.) Jesse Stone was the a&r man at the time. "He was the most unique a&r man I ever worked with," says Diz. "He had a lot of imagination."

The musical intro to "Gotta Find My Baby" (as done by Paul Griffin) later became the intro to the Shirelles' "Mama Said"; Paul was the arranger for the Shirelles session and recycled it. (Note that "Gotta Find My Baby" was not the Ravens song of the same name.) Another recycled tune was "Got The Water Boiling" ("and I'm gonna cook your goose"), which Earl Carroll admits he adapted for the melody line to "Speedoo".


"Got The Water Boiling" and "I'm So Lonely" were released in April 1955. They were reviewed the week of May 7, along with Sam Taylor's "Red Sails In The Sunset", the Dreams' "I'll Be Faithful", the Spaniels' "Don'cha Go", the Cookies' "Later, Later", the Diablos' "Do You Remember What You Did?", Babs Gonzalez' "Hairdressin' Women", Dan Grissom & the Ebb-Tones' "Recess In Heaven", Rudy Greene & the 4 Buddies' "You Mean Everything To Me", the Dells' "Tell The World", Charlie Calhoun's (Jesse Stone) "Smack Dab In The Middle", and the Roamers' "Chop Chop Ching A Ling".

The Regals' second Apollo Theater appearance came the week of May 13, 1955, and it found them with Wynonie Harris, Eddie "Lockjaw" Davis, and Butterbeans & Susie. Actually, they made more appearances than that: to concentrate on their new career with Schiffman, they quit the gig at Snookie's and worked at the Apollo as ushers to make some extra money.

Back in 1951, at a show in St. Louis, Sonny Til (lead of the Orioles) had heard the 4 Kings And A Queen perform and was intrigued with their modern harmony. He told them to look him up if they ever got to New York.

Now, it was around May of 1955 and the Orioles had broken up. Sonny was casting around for a new Orioles group and he happened to be in the audience at the Apollo Theater when the Regals were appearing there. While there had been personnel changes, Sonny recognized Diz Russell, Tex Cornelius, and Jerry Holeman. He approached them backstage and said he was still interested in learning modern harmony. Now, they could teach him while joining him as the new Orioles.

They were willing. Tex Cornelius, didn't really want to be part of it, but he went along with the crowd.

Sonny Til then spoke with Bobby Schiffman, who agreed to sell Sonny the Regals' contract (especially since he wasn't having much success with the Regals anyway). They all went down to Jubilee (the company that the Orioles recorded for, at 315 West 47th Street) and signed a contract with Jerry Blaine.

After that, there were weeks of rehearsals, as the Regals learned the Orioles' material, and Sonny learned how to sing like a Regal. Sonny agreed that it would be best if all their material were rearranged in modern harmony style. Therefore, if you went to see the Orioles in 1955, all their big hits would have sounded a lot different to you.

Only a few appearances are listed for the Orioles in this period. Their first engagement was at an unremembered theater in Connecticut in the late spring of 1955. Then, they played the Uptown Theater (Cleveland) from July 1-4, along with Amos Milburn, Margie Day, the Metrotones, and Rudy Brown's Band. There was also the Crown Propeller Lounge in Chicago on July 13, followed by the Club DeLisa.

To finish out the Orioles' Jubilee contract, the new group's only session for them was held on October 6, 1955. With Sonny in the lead, they recorded four sides: "Angel", "Don't Cry", "Sure Fire", and "Danger". Only "Angel" was released (in January 1956); its flip was a reissue of "Don't Go To Strangers". When the disc was reviewed on January 28, "Strangers" received a "good" rating, but "Angel" only fared as "fair".

Billed as Sonny Til and his New Orioles, the group played the Chicago Theater for two weeks, starting October 14, with the Joni James show. On November 16, in Lake Charles, Louisiana, the Orioles became part of a 19-day touring package with Count Basie, Joe Williams, Ruth Brown, T-Bone Walker, the Jacks, and George Shearing. Then, they played the Apollo the week beginning December 30 1955, along with Della Simpson's Delltones, and Arnett Cobb. The week beginning January 27, 1956 found the New Orioles playing five theaters of the Korman chain in Detroit. The package included Dakota Staton, Nolan Lewis, the Flamingos, the Charms, the Sweethearts, and the T.J. Fowler Orchestra.

"Angel" received a mediocre review the week of January 28, 1956, along with Chuck Berry's "No Money Down", the Teenagers' "Why Do Fools Fall In Love", the 5 Keys' "You Broke The Rules Of Love", the 5 Keys' "Story Of Love", Ruth McFadden's "Darling Listen To The Words Of This Song", the Empires' "Tell Me Pretty Baby", the Victorians' "Heartbreaking Moon", and the Marvellos' "Calypso Mama".

The week beginning March 30 found the Orioles at Chicago's Regal Theater, as part of an Al Hibbler package show that also had Della Reese and Eddie Heywood's Orchestra.

After that, Sonny (who wasn't happy with the declining quality of the material the Orioles had been recording) asked out of the Jubilee contract, and Jerry Blaine agreed. When the group played the Crown Propeller Lounge in Chicago, they reached an understanding with Vivian Carter, owner of Vee-Jay Records, who'd always wanted to record the Orioles. In May, Vee-Jay's Ewart Abner announced the signing of Camille Howard, as well as the Orioles. The June 19, 1956 issue of Billboard reported the signing of the group (a month after they'd done their first Vee-Jay session) with the notice that "Vee-Jay will push the boys as a pop act."


The first Vee-Jay session took place in May of 1956. The tunes recorded were: "Happy Till The Letter" (led by Sonny Til), "Didn't I Say" (Sonny), "I Just Got Lucky" (Diz Russell), and "Sugar Girl" (Paul Griffin). "Happy Till The Letter" and "I Just Got Lucky" were released the same month and reviewed the week of June 23, with "Happy" getting an excellent rating. Other reviews that week went to: the Cleftones' "Can't We Be Sweethearts", Shirley & Lee's "Let The Good Times Roll", the Heartbeats' "People Are Talking", the Empires' "Don't Touch My Gal", Sugar & Spice's "There Were No Angels", the Bop-Chords' "Castle In The Sky", the Kool Gents' "This Is The Night", the Robins' "Merry-Go-Rock", and the Rip-Chords' "Let's Do The Razzle Dazzle".

In late June, the Orioles appeared at Kansas City's Orchid Room, singing their "latest Jubilee recording hits", including "Angel" and "Sure-Fire" (at least the press agents were having fun).

Actually, Vee-Jay had no idea what to do with the Orioles. Pushing them as a pop group turned out to be a big mistake. Their recorded sound wasn't R&B, it wasn't modern harmony, and it wasn't really pop. It was an attempt at Rock 'n' Roll, and it didn't go over too well with the Orioles' fans. Diz says that the material they were given was terrible, but it brought in money, although Vee-Jay seemed to lose interest in the group soon after signing them.

It all started well, however. In July, the Magnificent Montague (DJ on WAAF in Chicago, and manager of the Magnificents) listed "Happy Till The Letter" as his #2 record.

Although it made the local Chicago charts, nothing much happened with the record after that, and a second session was held on October 23, 1956. Another four songs were laid down: "Fools Will Be Fools" (fronted by Sonny), "Live It Up" (Diz), "For All We Know" (Sonny), and "Never Leave Me Baby" (Sonny).


After the session, the Orioles were off to the Orchid Room in Kansas City. In November, Vee-Jay issued "For All We Know" and "Never Leave Me Baby". The record was reviewed the week of December 29, along with Joe Turner's "Midnight Special Train", the Teardrops' "I Prayed For Love", the Ravens' "A Simple Prayer", the De'bonaires' "Crackerjack Daddy", and the Hepsters' "This-A-Way".

When this, too, failed to take off, Vee-Jay released the third and final Orioles record in April 1957: "Didn't I Say"/"Sugar Girl". That same month, the Orioles appeared at the Royal Nevada Hotel in Las Vegas, as part of Cab Calloway's Cotton Club Revue. This kept them busy for a while (they would tour with Calloway for a total of 24 weeks, in both Miami and Los Vegas), and no one noticed that "Didn't I Say" wasn't even reviewed by the trade papers.

In June 1957, once the Cotton Club tour was over, the Orioles' bookings were handled by the Jolly Joyce agency of Philadelphia (according to Diz, the Orioles had managed themselves ever since Deborah Chessler had split from the group back in early 1955). Joyce immediately got them a week at Weeke's Cafe in Atlantic City beginning on July 4. However, by September, they were taken over by Universal Attractions (as was Margie Day). That month, they kicked off a tour of the South, along with Noble "Thin Man" Watts.


Since the Orioles were into modern harmony, they hit it off with the Delltones, a female group (the continuation of Jubilee's Enchanters) that was headed in the same direction (remember, they'd all appeared at the Apollo back in December 1955). Recalling the Regals' old name (the 4 Kings and a Queen), they recorded "Voices Of Love" and "I'm So Lonely" for Danny Robinson's Everlast label as the Kings And Queens. Released around November 1957, the personnel consisted of: Sonny Til, Diz Russell, Jerry Holeman, Tex Cornelius, Billy Adams, Della Simpson (who leads both sides), Bunny Foy, Rene Stewart, and Algie Willie (who doesn't appear in the only photo taken of them). This group appeared a couple of times at some New York clubs. Note that Della Simpson would end up marrying Orioles' accompanist Paul Griffin.


Towards the end of 1957, Aaron "Tex" Cornelius left the group. His replacement, tenor Frank Todd, stayed for nearly a year before being replaced byy tenor Jimmy Brown.

In the spring of 1958, Sonny found time to do some solos for Roulette, although he continued to appear with the Orioles. There were some more solos recorded in January of 1959 (with the Dread Chorus behind him).

For some reason, in August 1958, Vee-Jay re-released "Sugar Girl"/"Didn't I Say" on its Abner subsidiary. They hadn't sent it out for review in 1957, and they didn't break with tradition this time either.

By the end of 1959, things weren't looking too bright. Financial problems were plaguing them and Jerry Holeman had gone back to Cleveland to join the Army. Their final appearance (which included Jerry) was on New Year's Eve, at the Mambo Club in East St. Louis, Illinois.

The next day (New Year's Day 1960), Diz Russell discovered that Sonny's car was gone (the Orioles had been using it for transportation). While Sonny thought that someone had stolen it, the truth was that it had been repossessed. This was the last straw for Diz. He joined his wife in Washington D.C., and eventually became an optician (later going into business with Jerry Holeman). Billy Adams went out on his own as a single artist. Tex Cornelius remained in New York, becoming a bus driver, then a truck driver; he'd also worked with the King Toppers. Paul Griffin became the keyboardist for King Curtis.

For years, Diz Russell kept alive the memory of the Orioles with his group "The Legendary Orioles", which included Eddie Jones, Skip Mahoney, Larry Jordan, and Reese Palmer (formerly of the Marquees on Okeh). Diz Russell, last of the Regals, passed away on November 16, 2016.


Special thanks to Pete Grendysa, Ferdie Gonzalez, and Kristopher Mickens.

DISCOGRAPHY
UNITED (4 Kings And A Queen - all songs unreleased; master numbers indicated)
Wheelin' And Dealin' (1155)
Run Pretty Baby (1156)
Grass In Your Own Backyard (1157)
Just A Fool (1158)

ALADDIN (the Regals)
3266 Run Pretty Baby (AR)/May The Good Lord Bless And Keep You (BA) - 10/54

ATLANTIC (the Regals)
1062 Got The Water Boiling (AR)/I'm So Lonely (BA) - 4/55

UNRELEASED ATLANTIC
Cha Cha (BA)
Gotta Find My Baby (AR)

JUBILEE (the Orioles)
5231 Angel (ST)/[Don't Go To Strangers - an old master] - 1/56

UNRELEASED JUBILEE
Don't Cry (ST)
Sure Fire (ST)
Danger (ST)

VEE-JAY (the Orioles)
196 Happy Till The Letter (ST)/I Just Got Lucky (AR) - 5/56
228 For All We Know (ST)/Never Leave Me Baby (ST) - 11/56
244 Didn't I Say (ST)/Sugar Girl (PG) - 4/57
Also released as Abner 1016 (8/58)

UNRELEASED VEE-JAY
Live It Up (AR)
Fools Will Be Fools (ST)

EVERLAST (the Kings And Queens; the Orioles and the Delltones)
5003 Voices Of Love (DS)/I'm So Lonely (DS) - ca. 11/57


LEADS: AR = Albert "Diz" Russell; BA = Billy Adams; ST = Sonny Til; PG = Paul Griffin; DS = Della Simpson


Unca Marvy's Home Page
More Articles