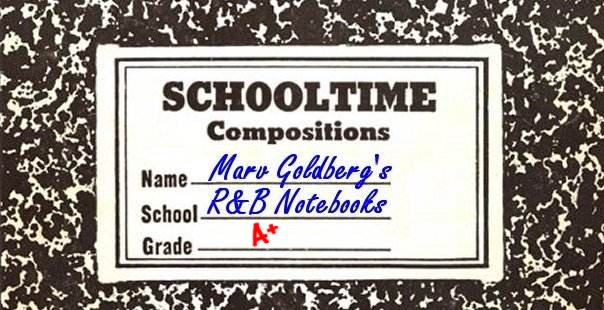 The Rhythm Aces

By Marv Goldberg

Based on interviews with Vince House
and Chuck Rowan

© 2000, 2009 by Marv Goldberg
One of the more unusual groups of the 50s was the Rhythm Aces. Interviews with singers from other groups have indicated that they fooled around with "modern harmony," but record companies wouldn't let them record it. The Rhythm Aces not only sang modern harmony, but recorded for a company that encouraged them and heavily promoted their records.

The Rhythm Aces formed around 1950, in Germany, where they were stationed in the Army. As part of the 7th Army's Special Services, they won the "All-Army Soldier Singing Contest" in Germany. Because of this, they appeared on Ed Sullivan's Toast Of The Town show to compete in the finals. They participated in European tours, including one called "Step This Way," which also starred Vic Damone and Eddie Fisher.


The members of the Rhythm Aces were Billy Steward (first tenor), Chuck Rowan (second tenor), Clyde Rhymes (baritone), and Vince House (baritone/bass and Chuck's cousin). They patterned themselves after the Four Freshmen, the Ink Spots, and the Mills Brothers, although there's also a Ravens influence, most prominently heard on "Whisper To Me."


Discharged in 1954, the Rhythm Aces decided to stay together. They got themselves on a tour in the Midwest (Chuck Rowan was from Kansas City and Vince House was from St. Louis), and finally hit Chicago. While there, they went to see Big Miller perform in the Crown Propeller Lounge. He invited them to perform, and they were such a big hit that the club hired them and dropped the Moonglows. While performing there, they were heard by Ewart Abner, of Vee-Jay records, who brought them to the company's owners, Vivian Carter Bracken and Jimmy Bracken. Everyone was impressed with their unique sound and Vee-Jay immediately got behind them.

Their first session was held on November 2, 1954, when they recorded four tunes: "Get Lost" (led by Billy), "I Realize Now" (fronted by Chuck), "I Wonder Why" (Billy) and "That's My Sugar" (all).

Vee-Jay released "I Wonder Why"/"Get Lost," in December 1954. "I Wonder Why" is a slow modern harmony piece and "Get Lost" is somewhere between R&B and jazz. Vee-Jay pushed the record and it got a lot of airplay, but never really took off. The disc was reviewed on January 29, 1955 (with "I Wonder Why" receiving a "good" and "Get Lost" ranked as "fair"). Other reviews that week were for the Hollywood Flames' "I Know" and Etta James' "The Wallflower."

However, promoters didn't know what to do with the Rhythm Aces; they simply weren't right for the R&B shows that were so popular at the time. The solution was supper clubs, and that's where the group made most of its appearances. Actually the group tried singing straight R&B, but they weren't happy with it.

In April 1955, the Rhythm Aces had their second session, at which another four songs were recorded: "Whisper To Me" (Billy and Vince), "Flippety Flop" (Vince), "Olly, Olly, Atsen, Free" (Billy), and a second attempt at "That's My Sugar" (all).


In May, Vee-Jay issued the beautiful "Whisper To Me," backed with "Olly, Olly, Atsen, Free." "Whisper To Me" features Billy Steward's tenor lead, along with Vince House (normally a baritone, but proving he could make bass in this Ravens-type arrangement).

The record was reviewed on May 28, 1955 (with "Whisper To Me" ranked "good" and "Olly, Olly, Atsen, Free" ranked "fair"), along with Varetta Dillard's "Promise Mr. Thomas," Chuck Willis & the Sandmen's "I Can Tell," the Solitaires' "My Dear," and the Starlings' "A-Loo, A-Loo."

In September, Vee-Jay issued the final Rhythm Aces' record: "That's My Sugar" (the second version), backed with "Flippety Flop." "That's My Sugar" is very much like a 40s jump tune that the Modernaires could have done. "Flippety Flop" did!

The Rhythm Aces did something different and were still supported by their recording company. Unfortunately, the record-buying public was off in a different direction, with Rock and Roll looming on the horizon.

Along the way they had added a guitarist, Sam Alexander. Since Chuck Rowan played the piano, they were now a vocal/instrumental group. In late 1955, Joe Glaser's ABC booking agency sent them on a tour of Canada. Their next engagement was to be in New York City, but on the way, Sam Alexander and Billy Steward decided to go home to Detroit for a while, and Clyde Rhymes got married. On opening night in New York, only Vince House and Chuck Rowan showed up; this served to break up the group.


(Note that Vee-Jay had another group with the same name years later. Preston Jackson and the Rhythm Aces, also from Illinois, recorded "Joni"/"Be Mine" for them in 1961. Another 1955 Illinois Rhythm Aces was a white group headed by Jerry Spears; they'd recorded a couple of records for DeKalb, Illinois' Kampus label in 1955. There was also a white Rhythm Aces group with a 1960 release on George Goldner's Mark-X Records.)


After the break-up, Chuck headed home to Kansas City and Vince went back to St. Louis. Somehow, Vince met Lloyd McCraw, former baritone with the Jacks/Cadets (and now their manager), and the two of them started corresponding. Sometime in 1956, McCraw sent for Vince and told him to get a group together. He picked up Billy Steward and Chuck Rowan again, and found a fourth member in tenor Jimmy Brunsen (who had quit the Regals, in New York, in the spring of 1954, a few months before they first recorded for Aladdin [actually, they were called the 4 Jays then, but that's another story]). Gone were the "Rhythm Aces," however; in keeping with the fast-moving times, they were now "the Rockets."

Good to his word, McCraw got them a contract with the Bihari Brothers' Modern Records. Their first release, issued in June 1956, was "Be Lovey Dovey"/"You Are The First One," with Steward doing lead on both tunes. Both sides were rated "good" on June 16, along with the Platters' "My Prayer," the Dominoes' "St. Therese Of The Roses," Little Richard's "Rip It Up," the Spiders' "A-1 In My Heart," the Castelles' "Happy And Gay," the Suburbans' "I Remember," the Nutmegs' "Key To The Kingdom," and the Champions' "The Same Old Story."

When that failed to take off, Chuck Rowan left for good, rejoining the Army. By the time he retired (as a Chief Master Sergeant) he had had 14 years of active duty. His replacement was a friend of Jimmy Brunsen named Woody Johnson.

One of the Bihari brothers decided to change the group's name to the Rocketeers. Under this name they released "Talk It Over Baby" (led by Billy), backed with "Hey Rube" (fronted by Vince) in September of 1956. (The latter song was a cover of a tune done by the Flannels on Tampa, which had been released in July.) Both sides were rated "fair" on September 29, along with Big Maybelle's "Mean To Me," the Cadets' "Dancin' Dan," the Heartbeats' "A Thousand Miles Away," Luther Bond & Emeralds' "I Cry," the Turks' "This Heart Of Mine," the Marigolds' "It's You, Darling, It's You," the Teentones' "Love Is A Vow," and the Calvaes' "Mambo Fiesta."


Since they weren't having any hits at Modern, the Rocketeers tried something different, backing up Darla Hood on "No Secret Now" and "Jody." (You remember Darla Hood? She was Alfalfa's love interest in the "Our Gang" comedies.) The songs were released on Encino in February 1957, but weren't reviewed.

Then, they responded to overtures from Lou Bedell and Herb Newman's Era Records, where they were re-named the Magic Notes (Vince House also found himself renamed "Vince Howard").

There was only one record by the Magic Notes: "Never Again" (led by Billy), coupled with "The Wrong Door" (Vince). Released in March 1957, it was reviewed on April 27 ("Never Again" was given a "fair" and "The Wrong Door" was rated "poor"). Other reviews that week were for Fats Domino's "It's You I Love," Lavern Baker's "Jim Dandy Got Married," the Six Teens' "Arrow Of Love," the Tunedrops' "Rosie Lee," the Mello-Tones' "Rosie Lee," Dave Bartholomew's "The Monkey," Little Richard's "Maybe I'm Right," the 5 Keys' "Four Walls," the Hurricanes' "Priceless," Gene Mumford & Serenaders' "When You're Smiling," the Buckeyes' "Begging You Please," and the 5 Dollars' "How To Do The Bacon Fat."


Era was big on name changes, and the "Magic Notes" soon became the "Planets." Under this name, "Never Again" was re-released in April, with the Vince House-led "Stand There Mountain" as the flip. When the disc was reviewed on May 27, "Stand There Mountain" received a "fair" rating, but this time "Never Again," only a month later, was given a "poor"). The other reviews that week were for Larry Williams' "Short Fat Fanny," Little Richard's "Jenny, Jenny," the Dominoes' "Star Dust," the Tempo-Tones' "On Your Radio," the Love Letters' "Walking The Streets Alone," and the Whirlers' "Magic Mirror." "Stand There Mountain" became their biggest hit; it didn't make the charts, but got them a lot of work.


For some reason, they returned to Modern for one more session at which they backed up Jimmy Beasley on his cover of Johnny Heartsman's "Johnny's House Party." It's possible that the return was contractual in nature; Modern certainly had enough groups around so that they didn't have to go to the outside for one. Probably suffering from an identity crisis by now, they were once again "the Rockets." Even though the session was held around May 1957, the record wasn't released until November of that year.

On June 15, the Planets appeared with Art Laboe at the Moroccan Theater in Hollywood. Others on the bill were the Platters, the Velvetones, and Roy Brown. That month, "Stand There Mountain" made it to #10 on Laboe's KPOP survey.

The next Era release only credited "Vince Howard": "If You Believe, If You Believe"/ "Moonlight Mountain." Intended as a solo effort, it has a chorus on it, which may or may not contain the Planets. (The record was reissued, with a different number, in 1961.)

Era released the final Planets record in November 1957: "Be Sure" (led by Vince Howard)/"Wild Leaves" (fronted by Jimmy Brunsen). It too failed to click.

At this point they hooked up with Johnny Otis and became part of his touring "Johnny Otis Show" (once again as the Rockets). When Otis did his Capitol sessions, he used the Rockets extensively for backup work (for example, they're on the album The Johnny Otis Show as well as in the background to "Willie And The Hand Jive").

"Willie And The Hand Jive" was released in April of 1958, and got an excellent review on April 28. Other reviews that week were for the Dominoes' "Jennie Lee," Mickey & Sylvia's "Bewildered," the Charts' "You're The Reason," the Adelphies' "Kathleen," Screamin' Jay Hawkins' "Alligator Wine," the Solitaires' "No More Sorrows," and the Spaniels' "Tina." Eventually a #3 R&B hit (#9 Pop), the Rockets couldn't even get their name on the record!

Vince had this to say about the Otis album:


This album was recorded at Capitol Records in Hollywood, and was used to promote the [traveling] Johnny Otis Show throughout the coastal area. We played a lot of different towns as a result of the album. The Rockets were on each cut. We were the Moonbeams with Jeannie Stirling and the Three Tons of Joy with Marie Adams. Although they each had their own groups, Johnny wanted to use our sound in the background, because we sounded more professional and were able to get the tunes down faster. We may sound different on the cuts because we were able to adjust to the style of the lead singers.

The Three Tons of Joy [normally] consisted of Marie Adams and two other females. All three were overweight, but put on a hell of a show. They were with us on Marie's cuts. The Moonbeams had no recording or stage experience and this was a first for them. I don't know what happened to them after the recording date. Marie and the Tons continued to work with the show.


The Rockets never got any credit on the album because they were still under contract to Era: "At that time we were earning extra money backing up other singers on other labels," said Vince. "That seemed to be the thing to do in those days. Take a look at the [Capitol] album cover and notice the large space between the performers. That's where we were in the photo before they decided to delete us. Our place in history."


In early 1958, they became the "Rocketeers" again, for a single recording as backup for Willie Davis (former lead singer for the Jacks). "My Reckless Heart" and "They Turned The Party Out At Bessie's House" were released on the M.J.C. label (owned by former Jacks/Cadets members Lloyd McCraw, Dub Jones, and Aaron Collins).


And then it was all over. Vince turned to solo work for several years and then became an actor. He was a regular cast member (under the name "Vince Howard") on "Mr. Novak" and "Emergency," as well as having non-recurring roles on many, many shows through at least the 80s. After that, he turned to real estate (although continuing to act occasionally). Jimmy Brunsen appeared with the Billy Williams Revue (1959-1963), recorded some solos (under the name "Jimmy Bee"), and then went into record promotion for Arista Records. Billy Steward got married and is out there somewhere. Chuck Rowan is still in show business, and had some solo releases in the mid-'60s (most notably "Mercy"). Today he appears both with the Chuck Rowan Trio - Rowan on piano, Cal Green on guitar (he was the Midnighters' guitarist for many years), Roscoe Riley on drums, and Sammy Dee on sax - and as a single. [Note: this last paragraph was written in 1991; probably little of it is still true.]

Vince Howard/House passed away, from leukemia, on July 18, 2002. He was three days short of his 73rd birthday.


Thanks to Bob Pruter, Ferdie Gonzalez, and Mike Paikos.



THE RHYTHM ACES
VEE-JAY
124 I Wonder Why (BS)/Get Lost (All/BS) - 12/54
138 Whisper To Me (BS/VH)/Olly, Olly, Atsen, Free (BS) - 5/55
160 That's My Sugar (All)/Flippety Flop (VH) - 9/55

UNRELEASED VEE-JAY: I Realize Now (CR)



THE ROCKETS/ROCKETEERS/MAGIC NOTES/PLANETS
MODERN
992 You Are The First One (BS)/Be Lovey Dovey (BS) [as the Rockets] - 6/56
999 Talk It Over Baby (BS)/Hey Rube (VH) [as the Rocketeers] - 9/56

ENCINO (backing Darla Hood)
1007 No Secret Now (DH)/Jody (DH) (as the Rocketeers) - 2/57

ERA
1035 The Wrong Door (VH)/Never Again (BS) [as the Magic Notes] - 3/57
1038 Stand There Mountain (VH)/Never Again (BS) [as the Planets] - 4/57
1049 Be Sure (VH)/Wild Leaves (JB) [as the Planets] - 11/57

MODERN
1021 Johnny's House Party, Part 1 (JBe)/Part 2 [as the Rockets] - 11/57

CAPITOL - uncredited, as part of the Johnny Otis Show
3799 Can't You Hear Me Callin'/Hum Ding A Ling (backing Johnny Otis) - 9/57
3800 Ma (He's Making Eyes At Me/In The Dark (backing Marie Adams) - 9/57
3801 Stay With Me/Tell Me So (backing Mel Williams) - 9/57
3802 It's Too Soon To Know (backing Jeannie Stirling)/[Star Of Love - no group] - 9/57
3852 Good Golly (backing Johnny Otis)/[Bye Bye Baby - no group] - 11/57
3966 Willie And The Hand Jive (backing Johnny Otis)/[Ring-A-Ling – no group] - 4/58

T-940 The Johnny Otis Show (the Rockets, backing Johnny Otis, and others) - 2/58

Shake It Lucy Baby - Johnny Otis
In The Dark - Marie Adams & 3 Tons Of Joy
Loop De Loop - Marie Adams & 3 Tons Of Joy
Lonely River - Mel Williams
A Story Untold - Jeannie Stirling & Moonbeams
Can't You Hear Me Callin' - Johnny Otis
Theme/Good Golly - Johnny Otis
Stay With Me - Mel Williams
It's Too Soon To Know - Jeannie Stirling & Moonbeams
Hum Ding A Ling - Johnny Otis
Livin' In Misery - Johnny Otis
Ma (He's Making Eyes At Me) - Marie Adams & 3 Tons Of Joy
Tell Me So - Mel Williams


M.J.C.
501 My Reckless Heart (WD)/They Turned The Party Out At Bessie's House (WD) [as the Rocketeers] - 58


LEADS:
BS = Billy Steward; CR = Chuck Rowan; VH = Vince House ("Vince Howard" on Era); JB = Jimmy Brunsen;
JBe = Jimmy Beasley Ork, screaming by the Rockets; DH = Darla Hood, backed by the Rocketeers;
WD = Willie Davis, backed by the Rocketeers



VINCE HOUSE SOLOS (as "Vince Howard")
ERA
1046 If You Believe, If You Believe/Moonlight Mountain - 57
(reissued as #3056, in 1961)

BIG R
2000 The Wayward Wind/Return To Me - ca. 2/63

VISCOJON
1043 I Didn't Want To Love You/Promise - 63
5124 Unchained Melody/If You Need Somebody - 63

M-G-M (songs from the "Faculty Follies" episodes of "Mr. Novak")
13319 On Friday Day/Droppity Dropouts - James Franciscus, Vince Howard, Bill Zuckert - 65



JIMMY BRUNSEN SOLOS (as "Jimmy Bee")
20th CENTURY FOX
6664 Talkin' 'Bout Love/A Prayer - 66
6673 If It Wasn't For Love/Why Did I Love You - 67

KIMBERLY
101 I Only Have Eyes For You/Wanting You - 69
(also on Berly 101; may be a bootleg record)

KENT
4531 I Only Have Eyes For You/Wanting You - 70
4540 At Last/Funky Way - 71

CHERRY RED
4502 Hot Pants/Hot Pants - Do You Wear Em - ca. 71
4506 It's Too Late/I'll Never Smile Again - ca. 71

ALA
1178 I Only Have Eyes For You/Outside Man - 72
1179 All My Love Belongs To You/Find Your Self - 72

CALLA (Jimmy Bee and Ernie Fields, Jr.)
111 Breaking Up Is Hard To Do/March Funky - 76


NOTE: It's unclear if the following records are by Brunsen or another "Jimmy Bee":

HAMILTON
50029 Glory/Little Angel - 59

DYNA
115 Have I Ever Caused You Trouble/Put Your Hand In Mine - 61




Unca Marvy's Home Page
More Articles