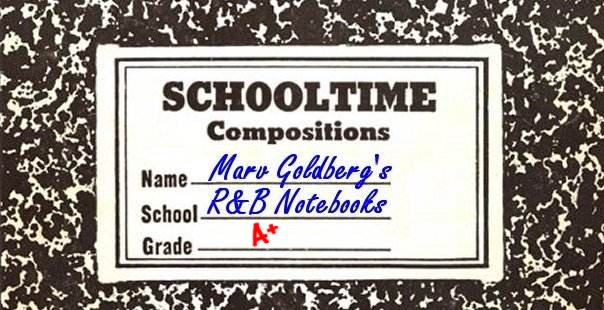 The Rivileers

By Marv Goldberg

based on interviews with Milton Edwards,
Gene Pearson, Herb Crosby, Pete Le Monier,
Tom Duckett, Errol Lennard, Alfonso Delaney,
Mel Dancy, David Grissom, Carolyn Grissom Matterson,
and Sol Rabinowitz


© 2002, 2009 by Marv Goldberg
Two of the bigger R&B hits of the 50s were the Rivileers' "A Thousand Stars" and "For Sentimental Reasons," right? Well, not really. Regarded as collectors' classics today, the Rivileers never had a chart hit (even though several of the records did well in regional markets.).

While most New York groups came from Harlem, Jamaica (in Queens) also had its share: the Heartbeats, the Cleftones, the 5 Sharps, the Videos, and Shep & the Limelites all started there. So did the Rivileers.

The actual beginnings of the group go back to 1952, when Eugene Pearson moved into the St. Albans area. Condon's Candy Store on Linden Boulevard, near Merrick, had a jukebox, and Gene would go there to sing along to saxman Tab Smith's instrumental recording of "Because Of You." One day, he was sitting there singing away, when Carolyn Grissom and some friends walked in. She listened for a while, then ran to get her older brother. Soon, David Grissom appeared with his friend Eric "Sandy" Brown. They talked, they listened, and they discussed starting a group. Says Gene, "That accepted me into the neighborhood."

[Here's one I didn't know: Gene Pearson's name wasn't "Gene Pearson". He was born Joshua Leviston, Jr in 1935. By 1940, his mother, Flora, had remarried (to Milton Pearson) and her son had now been re-named "Eugene Pearson". However, Gene knew about his birth name and opened his Social Security account using it. He's also buried as Joshua Leviston, Jr.]

The question remains why did Carolyn bring Gene and Dave together? Strangely, neither Gene, nor Dave, nor Carolyn herself can remember the answer to that one. While Dave says, "Singing was a hip, cool thing to do," that doesn't really answer the question.

Meeting in Dave's home (his father was a dentist who had a big house with a finished basement), they added Dave's friend, Milton Edwards, as bass (as a baby bass, one of his sitters was Fats Waller's wife). They didn't yet have a name, but they started practicing hit songs by the 4 Aces.

Sandy didn't stay too long, and in early 1953 the others went whole-hog and decided to have "auditions" for new members. One of the first to show up and be "hired" was Alfonso Delaney. "They didn't give me an audition. I just gorilla-ed my way into the group." He liked hearing them do "You're My Inspiration" in the park and just decided that he was going to join.

Al was followed by Herb Crosby, a friend of Milt's (but still made to audition), and then Sidney "Q" Harris (who was friendly with Sandy, Dave, and Milt). When the dust had settled, the group was a sextet whose members were: David Grissom (baritone lead), Gene Pearson (tenor lead), Herb Crosby (first tenor), Alfonso Delaney (baritone), Milton Edwards (bass), and Sidney "Q" Harris (another bass). Gene attended Woodrow Wilson Vocational High, Herb went to Newtown, Dave was at Andrew Jackson, and the others attended Jamaica High. A sextet wasn't easy, though; Herb says that because there were six singers, "We kept stepping on each other's toes." Dave was the usual lead, doing tunes like the Orioles' "Barbra Lee," the 5 Crowns' "You're My Inspiration," and Lloyd Price's "Lawdy, Miss Clawdy."

They spent many hours singing on a bench (which Milt assures me is still there) in St. Albans Park (on Merrick, near Linden). They liked that park so much that they sometimes cut school to go there and sing! Aside from parks, they sang at parties and at small clubs in Queens. When they weren't hanging around in the park, most of their practicing was done at David Grissom's home. There were several reasons for this: it was big, with a finished basement; Dave's mother encouraged it (there was a lot of gang activity around, and this way she knew where her son was); and, most important, Alfonso was crazy about Dave's sister, Carolyn (his affection would soon be expressed in song). Across the street from the Grissoms lived Mercer Ellington, son of the Duke; around the corner was Count Basie's house; down the block was Jackie Robinson. In those days, those who made good tended to stay put, thereby setting a good example for the kids in the neighborhood.

The name they finally selected was: "The 5 Bells and A Chime." However, the sextet was only together for a couple of months when Sidney Harris left. ("Sidney just didn't measure up," said Gene. "We sort of agreed that we didn't need him. Anyway, Milt was a better bass and Sid was missing rehearsals.") Now it was a more manageable 5-man group. At that point, the group was re-named (without too much thought) the "5 Bells." The first engagement that Milt remembers the 5 Bells doing was at a Jewish Center off Parsons Boulevard; they sang "Down By The Riverside."

The 5 Bells fooled around with ideas from modern harmony: Gene's lead was something like a "third tenor," which would allow two voices to be pitched above his, and two below. Most of what they were doing ended up being close harmony rather than R&B.

Then Herb brought in a friend of his from Newtown High, second tenor Errol Lennard, and they were back to six again (even though they retained the name "5 Bells"). But soon Dave Grissom stopped showing up to rehearsals. Says Dave, "I was about a year younger than the others. Plus, I couldn't sing. They sort of eased me out of the group; they started practicing in other places." Not too long after that, the group's name was changed to the "Harmoneers."

The ones who probably did the most practicing were Herb and Errol. Since they both went to Newtown High, they practiced on the way to school, in school, at track practice, on the way home from school, and with the whole group after school.

At the beginning, they all suffered from stage fright. Soon after Errol joined, they were on a big show at the Rockland Palace, and were so nervous that no one wanted to be the first one out on stage. Quickly deciding that the newest member should be brought up to speed ("I was the new kid"), they all shoved Errol out. From then on, it became tradition for Errol to be the first one on stage.


One problem they all faced was uniforms. Since they had no money, they had to make do. Fortunately, each of them had a blue suit and a white shirt; they splurged on red knit ties, and voilà, a uniform! After the group had been around for a while, they got to buy real uniforms. The first ones were black corduroy jackets, with gray pants and ties. Then they got tan suits, double-vented in the back, with long lapels and a single two-headed button which went through button holes on both sides of the jacket (this was called a "one-button roll," immortalized when the Videos sang about the style in "Trickle, Trickle": "dig my clothes, here, boy, one-button roll"). Completing the outfit were brown tasseled shoes. (Girls in the front row would try to steal the tassels, and everyone remembers Errol kicking at them to get them to stop.) When Dave saw the tan uniforms, with the one-button roll jackets and fabric-covered buttons, he envied those uniforms more than the group's success!

As the Harmoneers, they played the Lost Battalion Hall, at which they were paid the princely sum of ten dollars each! Other local venues were the Linden Manor Ballroom, Copa City (on Merrick Road), Chateau Gardens, and the Teenage Club (at 111th Avenue and Merrick Road). Carolyn and her friend Celeste (Milt's girlfriend at the time), although both underage, used to get all dolled up and lie about their ages to get into Copa City every time that the group played there.

After Dave left, rehearsals were moved to Herb's house. Besides, he had a piano, and a piano was a good thing for a group to have. An even better thing to have was a pianist. Fortunately for them, the 5 Sharps (another neighborhood group) had just broken up and their piano player was now available. Thus, Tom Duckett was added as the new sixth member. Now the guys spent a lot of time practicing at his house too.

Tom happily remembered that he was a "real" member of the group, not just someone along to accompany them. He got equal pay and dressed the same as the others. As he said, "the whole thing just kind of jelled." What he didn't get, however, was included in any photo of the group.


Another place to practice was the home of Henry Miller. He was a songwriter and publisher, and, more important, father of Maxine, Vernel, Hedy, Jeanette, and Sandy -- the Miller Sisters (the real reason that the Harmoneers practiced there). The Harmoneers were initially invited over to hear the sisters sing, but they ended up going back a lot because they started dating the girls. Errol says, "They really had good harmony" and Herb adds, "Their father used to pinpoint our weaknesses." However, it's too confusing to go into who was dating whom.


Unlike most groups, the majority of the songs they practiced were ones that they'd written themselves (both Gene Pearson and Alfonso Delaney had a flair for writing). Gene wrote one called "Paradise Hill," which the group spent some time working on. Since they knew Mercer Ellington, through his being a neighbor of David Grissom, Gene thought that he might be a source of help. Mercer listened to them and wanted to manage them, but said he didn't care too much for "Paradise Hill." However, he recorded them singing it, and made some minor changes. He then had Gene's mother come over and sign a contract for "Paradise Hill" to be recorded by anyone that Mercer wanted (since, like most people, she didn't understand much about contracts, she signed it). For some reason, Mercer gave the song to baritone Willis Sanders (who had been with Maithe Marshall, in the Marshall Brothers, back in 1951). Sanders formed a group called the Embers (three guys and a girl, according to Gene, although the accompanying photo shows two male and two female singers), who recorded it for Ember Records. (Although he was invited to the session, Gene wasn't introduced to Sanders, nor any of the Embers.) When it was released, writer credits went both to Gene Pearson and Mercer Ellington. (After hearing the Embers' version, Errol can still say, "We did it better!")


"What goes around, comes around," they say. While it's true that Mercer Ellington ripped off Gene Pearson with "Paradise Hill," he in turn was ripped off by Vernon Green. During a lull with the Medallions in mid-1955, Green recorded for Dootone with the Cameos. One of the songs they did was "Only For You," which, from its piano introduction through its choruses, is a blatant rip-off of "Paradise Hill" (the melody, not the words), with Green taking writer credit for the song. ("Paradise Hill" was also recorded by Johnny Flamingo, on Specialty, in August 1958.) Even worse, in August 1955, Clarence Gant (presumably the other male in the Embers photo) stabbed Ellington in a dispute over the $400,000 (!) royalties he thought he was owed for having recorded the song. This was at a time when selling 20,000 R&B records made for a hit.

The 5 Bells/Harmoneers started out by trying to sing well, not to just be another R&B group. Actually, the guys didn't think they sounded "black" enough to have their records played on black stations. Milt thinks that this was ultimately part of their downfall.

In mid-1953, it was time for another name change. This time, their inspiration came from Manhattan's Rivoli Theater (in Times Square). Errol says they were all sitting around in Milt's kitchen on a Sunday morning (probably trying to hustle a meal or a ride) discussing "Rivoli" and how to use it, when Milt's father suggested "Revelers." Errol asked "What's a 'reveler'?," and was told it meant "happy boys." The final result was a melding of these two ideas. Gene remembers that Tommy "Dr. Jive" Smalls referred to them as the "Rivaleers," which made him uncomfortable for a while.


They finally got a recording contract in a roundabout way, thanks to Milton. He worked in a Queens drug store (The Jamaica Drug Company) on 165th Street, near Jamaica Avenue. On that same block was the Triboro Record Store, in which Milt spent a lot of time. One day, he told owner Jack Heller that he had a group, and Heller told him about Sol Rabinowitz.


At the time, Sol Rabinowitz was employed by Malverne Distributors, a New York-based company that handled Mercury Records. Their biggest competitor was Cosnat Distributors, owned by Jerry Blaine, who also owned Jubilee Records. The owners of Malverne (Al Hirsch and Bill Shockett) asked Sol to start a competing label, with their financial backing. Sol's hunt for talent finally led him to Triboro records, and his meeting with the Rivileers. However, before he could set up a label, his Malverne backers backed out. (Another Malverne employee was salesman Jerry Winston, who was also encouraged to record groups in order to compete with Jerry Blaine, obviously an obsession with Hirsch and Shockett. In 1956, Winston would start Onyx records.)

Sol was still determined to record the Rivileers (even if the results appeared on someone else's label), and, using his own money and the AFM union card of Hugo and Luigi (to enable him to utilize a recording studio), he set up a session for the group at Bell Sound Studios in November of 1953. Since none of them could write music, Sol got a piano player to come to one of their rehearsals and create charts for all the instruments.

The session was a long one, starting around 6 PM and continuing until at least 2 AM. By the time it ended, the exhausted Rivileers had recorded eight tunes: "A Thousand Stars," "Eternal Love," "I," "Hey Chiquita," "Darling Farewell," "Who Is The Girl," "Forever," and "Carolyn." (That's an average of one hour per song.) Sol was at the session, and kept an eye (and ear) on everything, but pretty much let them do things their way (although there were some songs that they'd practiced that he wouldn't let them do).

Sol took some of the resulting masters to Eddie Heller, owner of Rainbow Records, to see if they could cut a deal. Heller liked "I" and "Hey Chiquita," two songs that Sol felt were mediocre compared to "A Thousand Stars" and "Eternal Love." He decided that if that was all there was to it, he might as well just create his own label and release the songs himself. So he had some acetate disks made, brought them to "Dr. Jive," and soon "A Thousand Stars" was being heard on the radio. It didn't take long for orders to come pouring in, but there was a slight problem: there weren't any records to fill the orders with! It took several days to get a pressing plant and have labels made, but finally, in December, the Baton label came into existence (located at 108 West 44th Street in Manhattan).

In an unusual move, Sol made a deal with Jimmy Warren of Central Record Sales in Los Angeles. Central would not only distribute "A Thousand Stars," but also press it. With more at stake, Rivileers records were actively pushed in LA, which explains why they did so well on the local charts there. However, most distributors that Sol contacted didn't even answer his letter.

All but two of the songs were written by either Gene or Alfonso. Gene wrote "A Thousand Stars" (with Carolyn Grissom finishing a couple of the lines), "Eternal Love" and "Who Is The Girl." Alfonso penned "Hey Chiquita," "Darling Farewell," and "Carolyn" (remember, he was madly in love with Carolyn Grissom). Gene sang lead on all the songs he wrote, and the same is true of Alfonso.

"Eternal Love" had an odd history. Gene was working as a golf caddie, and, while waiting to go out on the links, was reading the race results. There was just something that fascinated him about the name of one of the horses, "Eternal Light." He starting singing, and soon it became "Eternal Love."

"Forever" (led by Gene) was written by Lou Sprung and Phil Rose. Sprung was an "executive" at Baton (possibly Rabinowitz's partner; a lot of press releases came from him). Lou had been at the rehearsal when Sol originally came to check out the Rivileers, and seemed to enjoy them so much that he influenced Sol to back the group. Phil Rose was an a&r man at Coral records and owned Challenge Music (the publishing company that handled "A Thousand Stars"); in early 1955 he would start the Glory Label.

The one ill-fated tune recorded that day was "I," a song that Errol Lennard had written (and thus got to sing lead on). However, Errol had a girlfriend in Brooklyn (as did some of the others), and the guys would sometimes go there for parties. (Actually, since Herb and Errol were both sprinters on the Newtown track team, they met lots of guys from other schools and neighborhoods. This led to being invited to lots of parties. That, of course, led to being asked to sing at those parties!) Finally, they made the mistake of singing "I" once too often (this once happened to be Errol's girlfriend's sweet sixteen party). Someone from the Velvets heard it, liked it, and brought it to his group. The Velvets recorded "I" (pretty much note for note) for Bobby Robinson's Red Robin label on November 10, 1953 (about the same time that the Rivileers were recording it) and their version did well enough so that Baton never released the original by the Rivileers. How did Errol feel? "I didn't feel too good about it, but it was really an idea from a Crows' song anyway." Thus "I" was actually a song (or based on a song) that the Crows were fooling around with when the Rivileers appeared with them; although it wasn't something that they did on stage. This was one of those songs that did a lot of traveling! Compared to the Velvets' version, Errol feels that "we sang this better, too!"


In December 1953, the first Rivileers record was issued, pairing "A Thousand Stars" and "Hey Chiquita." It was heavily promoted in New York, and became a local hit, while also doing well in Chicago, Los Angeles, Pittsburgh, Cleveland, and Durham. In fact, it was a Pick Hit in all those cities, the last week in March 1954. (The other Pick Hit that week was the Flairs' "Love Me Girl.") However, this was a time when there was a lot of competition around and, although considered a classic recording today, "A Thousand Stars" never became more than a local hit in various spots.

Not only were they doing more gigs now, but they were practicing more than ever. It got to be so time-consuming that Errol's grades were beginning to slip. His parents took him out of Newtown and enrolled him in Abraham Lincoln High in Brooklyn (he was sent to live with some cousins). This may have helped his grades, but it didn't keep him from rehearsals or appearances. However, while at Lincoln, he started singing with two other classmates, Doyle Scott, and future movie great, Louis Gossett, Jr. It wasn't really serious stuff, they never even got around to choosing a name.

The Rivileers made many appearances over the course of their career, but most of them were at small clubs. They did play the Rockland Palace, the Hunts Point Palace, and the Audubon Ballroom, some of the more famous of the small show spots in New York. There was also Convention Hall in Asbury Park, along with Roy Hamilton. However, they were quite limited in their ability to appear: they were all young and still in school and their parents (quite rightly) insisted that they concentrate on their studies. This limited their appearances to weekends. Even with that, they once got home from a Sunday night Albany appearance late enough on Monday morning, to just have time to wash up, change clothes and dash off to school. Other gigs were at the Bristol Arena (Bristol, Pa.) and Girls' High (Brooklyn).

They also remember playing the Odd Fellows Hall in Wilmington, Delaware. Most of their trips were quiet affairs, but that one wasn't; it turned out to be the first time that they ran into segregation. Milt's father drove them down (that's seven in the car), and once they got to Delaware they stopped at a restaurant for some hamburgers. At first the waitress told them that the place couldn't serve them, but after Milt's father finished screaming (he may not have been a native New Yorker, but you pick up the attitude quickly), the management caved in and agreed to fill the orders as take-out. Everyone ordered lots of food and as soon as it was ready, they all just turned around and walked out!

Some of the places they played had less-than-secure dressing areas. So when a friend of theirs, Emerson Spencer, wanted to hang out with them (a Rivileers "groupie"), they took him along as a "valet" (really just to watch their clothes while they were performing). There was one time Gene and Herb remember (probably at the Northeast Casino in D.C.) that Emerson, instead of watching their stuff, was behind the curtain watching them perform. Fortunately Gene's girlfriend was more alert and saw someone trying to steal their clothes from the "dressing room" (a corner of the club's kitchen).

Another time, in New Jersey, they played to a less than packed house (possibly ten in the audience). It turned out that the Spaniels were appearing a couple of blocks away, and that place was mobbed. (Of course, since it was a bar and most of the Rivileers were underage, they couldn't get in themselves when they'd finished their show.)

Tom remembered a show at the Mid-City Arena in Albany, NY, where they were supposed to appear along with the Drifters. As Edward Bulwer-Lytton so aptly put it, "It was a dark and stormy night." The Rivileers showed up in their sloppy street clothes, carrying their uniforms. The weather was so bad that the Drifters didn't show at all. The audience was in an ugly mood and the promoter, an ex-boxer named Izzy Gross, demanded that the group just go on as they were. So onto the stage they went, without their suits. They sang two numbers which were well-received, but for some reason the crowd refused to believe that they were the Rivileers. The people started screaming for their money back, Gross wanted to fight everyone, and the guys had to flee an impending riot. They sneaked out and headed straight for home (without getting paid).

Sometimes shows weren't all that easy for other reasons. One of Tom's most vivid memories was being on a show at the St. Nicholas Arena, with the Drifters, during which someone stole his brand-new overcoat!

Close your eyes and try to imagine what it was like traveling with the Rivileers. Errol remembers that there were the five singers, plus Tom, plus whoever was driving, plus their uniforms and music; all this crammed into one car for up to five hours on the road. In a way, they were lucky they could only do this on weekends!

One day, Tom Duckett was given a difficult choice to make. His father was a minister, and Tom played for the church choir on Sundays. His father asked him which he'd rather do: play Rock 'n Roll for money or play in the church. Tom insisted that he wanted to do both, but if he had to choose, it would be the job that paid. The next day (Sunday), his father announced in church (to Tom's shock) that the choir would sing unaccompanied.


There weren't many chances in those days to make TV appearances, but the Rivileers managed to do it. DJ Bill Cook had a show called Club Caravan, which was broadcast on Channel 13 from Newark, NJ. It was set up like a small nightclub, and the Rivileers sang "A Thousand Stars" and "Hey Chiquita." Roy Hamilton showed up at their rehearsal (Bill Cook was his manager), and they fooled around by backing him up on "You'll Never Walk Alone." On the way home from the show, they stopped in the subway station to sing their own version of the song; it was greeted with a rousing round of applause from all the passengers.

In March 1954, Baton released the second Rivileers record: "Forever," backed with "Darling Farewell." It was reviewed the week of May 22, when the Pick of the Week was the Chords' "Sh-Boom." Other new releases that week were: the Strangers' "Blue Flowers," the Hawks' "She's All Right," the El Rays' "Darling I Know," and the Bards' "I'm A Wine Drinker." By the week of June 26, "Forever" was a territorial hit in both New York and Los Angeles. However, once again it failed to chart nationally.

The big event for the Rivileers in June was a bit more domestic: they graduated from high school and were now free to pursue singing full-time. However, that's just what they didn't do! Each of them had a job: Milt worked at the drug store, Alfonso was a messenger, Errol worked for a jewelry store, and Gene delivered rubber stamps. Only Herb wasn't working by the time they graduated.

Maybe they expected too much from "A Thousand Stars." But then they graduated and that happened to coincide with a slow time in Rivileers bookings. Herb looked around and didn't see much happening: "It was time to get on with our lives." He and Errol talked to a Navy recruiter, but the Navy wasn't accepting enlistments at the time. Then they went to see an Air Force recruiter, who promised them an opportunity to "travel and see the world" (from 40,000 feet?). So they went. Gene says, "one day they were at rehearsal and the next they were up in Syracuse, NY" (they both left on July 6). Herb says that he didn't see singing as a career move. His dream was to become an architect, but he had no money to go to college. The Air Force said they'd see what they could do about getting him into the military's drafting school (which they never did).

Then, a couple of weeks later, for pretty much the same reasons, Gene decided to join the Marines. He was 18, had dropped out of High School, and seemed to have no direction. Looking back, he feels that if he'd talked it over with the owners of the company he worked for (who liked him), they might have tried to talk him out of it. However, on July 20, he was on his way to Parris Island boot camp. As it turned out, he missed what would have been the greatest opportunity of his life.

Milt and Alfonso, the only remaining singing Rivileers, needed to recruit some more members. Tom Duckett suggested tenor Pete Le Monier, who was with the local Love Larks (no recordings), and who had been with Tom's 5 Sharps in their final days; Milt and Alfonso approached him to replace Gene.


Pete mentioned tenor Mel "Tee" Dancy, whom Milt and Alfonso also knew from Jamaica High; he became the fourth singing member. Mel had started his show business career by being Dizzy Gillespie's paper boy, and was always big into jazz. Said Mel:
When I was a kid, I used to shimmy down the drainpipe and take a bus to a train and get off at 52nd Street [the jazz capital of New York City]. Then with my mother's eyebrow pencil, I would paint a moustache on, and they would laugh ... and slip me into the club.

I was 17 years old, and in the Jamaica High School choir, when they approached me because Gene Pearson was going in the service. So we used to go down to my basement and practice and learn all the old tunes. Then we started taking new tunes. We took '(I Love You) For Sentimental Reasons' and I did the arrangement on it. It was the first time, to my knowledge, that a modulation ever appeared in Rhythm and Blues. It was a three-tone modulation, which the McGuire Sisters covered exactly the way I envisioned it and the way we recorded it. That was actually my arrangement; it was done in my basement and it was out of my head. We were also doing 4 Freshmen tunes and were singing very good; we had very tight harmony.

Maybe they should have gotten a new fifth member as well, since Milt feels that the change from five voices to four affected their sound. ("It was rounder with five.")

Baton issued their third release in September, pairing "Eternal Love" and "Carolyn." (Carolyn Grissom was, of course, thrilled to have "her" song released, hearing it on the Dr. Jive show a couple of times; but she ended up going off to Michigan State University and Alfonso never did get to marry her.) It was reviewed the week of October 30, along with the Midnighters' "Annie's Aunt Fannie," the Lamplighters' "Yum Yum," the Strangers' "Drop Down To My Place," the 5 Jets' "Crazy Chicken," Smiley Lewis' "Too Many Drivers," the Ramblers' "Vadunt-Un-Va-Da Song" and Joe Houston's rocking "All Night Long."

The new aggregation continued practicing songs that the original group had been working on, and another recording session was scheduled for October. This fortuitously coincided with the time that Gene had finished boot camp, and was home on a ten-day leave. So they approached him about re-joining them for the session. He was initially reluctant to intrude, but they kept at it (as did Sol Rabinowitz), and finally Gene agreed. At least for the recordings, the sound was back to a quintet.

The session, once again held at Bell Sound, produced at least seven more sides: "Don't Ever Leave Me" (written and led by Gene), "Little Girl" (written by Pete and Tom, led by Pete), "I Want To See My Baby" (written by Milan Brown, a pianist employed by Sol, and led by Alfonso), "Sing Little Bird" (written and led by Alfonso), "How Am I To Know" (written by Henry Miller, led by Gene), "Deep Down Inside" (led by Pete), and "For Sentimental Reasons" (led by Gene). This last song had been written in 1945 by Pat Best, a member of the Brown Dots. Nat "King" Cole had had a big hit with it in 1946, and it had also been done by Ella Fitzgerald (with the Delta Rhythm Boys) in the same year.

Errol says that "Don't Ever Leave Me" was actually written by him, Gene and Herb, while walking through St. Albans Park on the way to a rehearsal. They'd alternate throwing out new lines until, by the time they reached rehearsal, the song had been written.

Right after the session, Gene returned to the Marines, ending up in California. Apropos of nothing in particular, it seemed to Gene that every time the Rivileers released a record, the Harptones released something too. While the Rivileers' sides did respectably well in New York, the Harptones "kicked our butts" when it came to having hits.

"For Sentimental Reasons," backed with "I Want To See My Baby," were released in November. They were reviewed the week of December 18, along with the Charms' "Ling Ting Tong," the Counts' "Let Me Go Lover," the Chordcats' "A Girl To Love," the Jewels' "Living From Day To Day," and the 5 Scamps' "Red Hot."

By January of 1955, "For Sentimental Reasons" was breaking out in New York, Los Angeles and Atlanta, becoming a Pick Hit in New York the week of January 15. The other Pick Hits that week were Gene & Eunice's "Ko Ko Mo" and Johnny Ace's "Pledging My Love" (released only days before his Russian Roulette death on December 25, 1954). New entries that week were: the Medallions' "The Telegram," the Roamers' "Deep Freeze," the Flamingos' "Dream Of A Lifetime," the Mellows' "Smoke From Your Cigarette," the Platters' "Maggie Doesn't Work Here Anymore," and the Angels' "A Lovely Way To Spend An Evening." (Although, for reasons discussed earlier, the group's records did well in Los Angeles, they were never offered any jobs out there. That minor fact, however, didn't stop Pete and Tom from fooling Alfonso into believing that there really was a gig to be played out there.)

They started to get a lot of work from "For Sentimental Reasons," including a lot of one-nighters, appearing with acts like Little Jimmy Scott, Lavern Baker, and Ruth Brown. Mel remembers, "With Alan Freed, we played all the big hops and we were with the likes of the Spaniels and the Drifters.... We only had two uniforms, and we would mix and match them.... For three months we were the heroes of the neighborhood." It wasn't all roses, however: "Sol Rabinowitz had us working for Alan Freed; when everyone was making thousands, we were making $35 a night.... Money-wise, Mr. Rabinowitz really raked us over the coals. He gave us the least he could and never picked up any expenses. At the time, though, as a high school student, I thought that $35 for a night was pretty good."


"For Sentimental Reasons" was such a big local hit (again failing to chart nationally) that the Rivileers (Pete, Mel, Alfonso and Milt) were booked into New York's Apollo Theater for the week beginning February 4, 1955. Also on the bill were Lavern Baker, sax-playing bandleader Illinois Jacquet, singer Jan Strickland, roller-skating dancer Clay Tyson, and comedians Jellyroll & Zuzu. Having a current hit, they were sandwiched between Jan Strickland and Lavern Baker, near the end of the show.

Everyone from the neighborhood went to see them. This included Gene's mother, who wrote to him about it. While the Apollo would have been a triumph for Gene, he had to be content to read about it, because at the time he was stuck in California, ready to be shipped out to Japan. (Actually, Gene wasn't the only member regretting he wasn't up on the Apollo stage: Tom wasn't allowed to play at the Apollo because he wasn't a member of the musicians' union; he was in the audience, however.) While Herb, too, was disappointed that he'd missed out on appearing, he was happy for them: "I always knew they were good enough to play the Apollo."

What was it like to be at the Apollo? Pete says, "I was scared as hell.... I was abominable. It took me three channels to get into the song.... The people started booing and they were throwing things onto the stage.... When I came off the stage, I told [Apollo owner] Mr. Schiffman, 'You don't owe me anything, but I'm not going out there again.'" Lavern Baker called them the "no-singing-est" bunch she'd ever heard, and forced them to rehearse down in the Apollo's basement for hours (they didn't even know how to take a bow in unison). By the end of the week, says Pete, "I started cooking." Milt was scared on stage too, but his escape was to take off his glasses, so he couldn't see the audience at all.

How scared were they? The song that they chose for their opening number was the Dominoes' "Have Mercy Baby," with Alfonso in the lead. On the first night, they ran out on stage and Al launched into "That's What You're Doing To Me" (another Dominoes song). The rest of the guys were understandably bewildered, but managed to keep a background going (even though Pete wasn't very familiar with the song). The other numbers that they did were: "A Thousand Stars," "Carolyn," "Little Girl," and "For Sentimental Reasons."

Mel adds, "At the Apollo, we did lousy the first two days and then, after that, we sort of gained confidence. The next thing you knew, Pete was tap-dancing around."

Someone's mother had made "souvenir" handkerchiefs, with "Rivileers" stitched on them, that they guys could throw out into the audience. Pete's fatal mistake was dangling one in front of a girl, who promptly took his watch instead!

They probably weren't designed for that purpose, but Milt remembers that the fire escapes at the Apollo were used as a highway for girls to get to the singers' dressing rooms. Even in the rain, they were full of girls.

From the Apollo, the Rivileers went to the Howard Theater in Washington, D.C. Milt drove the Rivileers, as well as comedian Scoey Mitchell and saxophonist Gene Ammons (both of whom would be on the bill; Big Maybell, Jan Strickland and exotic dancer DeeDee, girlfriend of Clovers' bass Harold Winley, also appeared). After each show, the street outside the Howard was packed with girls, waiting for the singers to come out. "You just pointed to a girl and she went to your hotel room with you." This caused Milt some problems: he was awaiting news of the birth of his son, and was in no mood to get involved with other girls. What this meant was that he was effectively locked out of the hotel room for a couple of nights!

While they were in Washington, they went to see the Capitol building, and were impressed with the acoustics in the rotunda. Being veterans of many subway station echo chambers, they began to sing "A Thousand Stars" and "The Lord's Prayer." By the time they were through, all the other tourists were gathered around, listening.

The next stop was supposed to be the Royal in Baltimore, but the Rivileers didn't go. Milt can't remember why they didn't go on, though. He himself came back to New York because his son had just been born, but he says that if the rest of them had gone to Baltimore, he would have too. Pete says the story is more complicated: Sol tried to cut a deal with Alan Freed to manage the Rivileers. Freed's price was 60% of their earnings, but he promised them they'd be working "forever" (he seems to have had the same kind of deal with the Moonglows). Sol told them they were free to choose, and they stayed with him (he only took 10%). Pete says, "We were dead when we turned down Freed. We thought 'Don't Ever Leave Me' was going to be our biggest hit and then our records weren't played anymore." Presumably this is why they were called back from the tour. Alfonso adds, "We were a little homesick, too."

How big a hit was "For Sentimental Reasons"? It was such a smash that the Rivileers actually received royalty checks! Of course, they were only for $1.93 each, but you have to consider the "big picture." It turned out that the original group had owed money to Baton for whatever, and it had all been deducted. It was not only the first royalty check, it was also the only one they ever saw. The amount was so ridiculously small that Pete framed his instead of cashing it. Mel says, "I was in basic training when I got my check for $1.93, and I was in shock.... I think I ripped it up; I was so mad I didn't know what to do."

At least they made some money from appearances. Taking some of his savings, plus the proceeds from the two weeks at the Apollo and the Howard, Milt was able to plunk down $1500, to buy a blue and white 1954 Buick Roadmaster. This became the official "Rivileers" car, with which Milt would drive everyone to performances.


February 1955 saw the fifth Rivileers record: "Don't Ever Leave Me," backed with "Little Girl." It was reviewed the week of April 9, along with Bo Diddley's "Bo Diddley," the Nutmegs' "Story Untold," the Meadowlarks' "Heaven And Paradise," Charlie White & the Playboys' "Honey Bun," the Twilighters' "It's True," the Mellows' "I Still Care," and the Ramblers' "Rickey-Do, Rickey-Do."

In April, they signed with the Gale Booking Agency, and were reported doing one-nighters around the New York area. The same blurb said that two of the guys (who turned out to be Pete and Mel) were going to college at the time. The Gale agency was one of the biggest booking agents around, but Pete says, "They didn't do anything for us; just some little one-nighters."

One day they got an idea that there was money to be made in background singing (for commercials). To this end, they got Leonard Reed (Apollo M.C., and uncle of Milt's wife) to send them to voice coach Edward Boatner (father of sax player Sonny Stitt). They took a few lessons, but nothing ever came of it.

In spite of the lack of releases, a poll that listed the 17 Most Promising R&B Vocal Groups of 1955 found the Rivileers ranked 15th (with 729 points). While this was far behind the first-place Moonglows (with 9176 points), think of all the new groups in 1955 that never made the list at all!

When Gene came home on leave, it happened to coincide with a show the Rivileers were about to do for Hal Jackson at the Town Hill, on Eastern Parkway in Brooklyn. He joined them for the gig and it was the only time that Gene and Pete ever appeared together on stage.

In late 1955, with nothing happening, Mel joined the Air Force and ended up winning first place in an Air Force-sponsored talent contest in Europe. "When I left, I guess it was the demise of the group.... We didn't have very good management. They tried to train us a little bit, but you never felt any real support. I was sort of glad when it was over, even though I was thankful for the experience."


And that was about it for the Rivileers. They weren't getting anywhere, but they never officially broke up. Work stopped coming and the guys went their different ways. The last that was heard of the Rivileers was in May of 1957, when Baton re-issued "A Thousand Stars," with the previously-unreleased "Who Is The Girl" on the flip. "A Thousand Stars" was re-mastered to add some echoes. Sol Rabinowitz hoped that sales would be improved now that Baton had better distribution channels; they weren't. It was a moot point: by then the group was long gone anyway. By the time Gene and Herb were discharged in mid-1958, there was no Rivileers group to come back to.

As for Mel, "When I got out [of the Air Force], I thought I was gonna set the world on fire. I went on an amateur show in Harlem, and I didn't win!" In spite of this initial lack of success, Mel is the only one of the Rivileers who has made music his career. He became the singer with a band that was playing the Village Vanguard (in New York's Greenwich Village), toured Russia during the Nixon Administration, and was with a jazz aggregation called the Singin' Swingin' Zeniths. Says Mel, "I've never been anything but active in music."

In 1960, Gene joined up with some old friends from Jamaica, the Cleftones, replacing original member William "Buzzy" McClane. He would stay with them for about two years. With Gene, the Cleftones had a hit with an updated version of "For Sentimental Reasons."

In late 1960, Kathy Young and the Innocents released a version of "A Thousand Stars" that became a big hit, peaking at #3 on the Pop charts. Gene heard it on the radio and somehow found Lou Sprung and Phil Rose (remember that Rose owned the publishing rights to "A Thousand Stars"). Sprung was not only "overjoyed" to see him, but, strangely, immediately wrote out a royalty check for $2500. He tried to interest Gene in investing the money in a play he was backing and Rose was producing, but Gene was hesitant. Never having seen a check that large, he took it home and put it in the bank. He wasn't sure what to do, so he discussed it with George Treadwell (manager of the Cleftones). Oddly, Treadwell was also backing a play, for which he too tried to enlist Gene's funds. Gene was so confused that he let both opportunities pass. As it turned out, Treadwell's play, "Kicks And Company," was a flop; Sprung's was "Purlie Victorious" (which starred Harry Belafonte and Sidney Poitier). With perfect hindsight, Gene now knows which one he should have backed!

When the Cleftones hit a dry period in late 1962, Gene was switched over to the Drifters, to replace departing baritone Dock Green. The transition wasn't too hard, as George Treadwell also managed the Drifters. He remained a Drifter until 1966, and was on some of their biggest hits: "On Broadway," "Rat Race," "Under The Boardwalk," and "Saturday Night At The Movies."

In 1971, the Rivileers (Gene, Herb, Mel, Alfonso, and Milt) got back together again. They practiced for several months (including close harmony arrangements of "Jeepers Creepers" and "Our Love Is Here To Stay"), before making a single appearance at Hunter College (in the Bronx, NY). Also on the bill were the Harptones, Nutmegs, and Harold Melvin & the Blue Notes.

This is what happened to the members of the Rivileers:


Aside from singing, Gene Pearson had a long "real" career with New York City's Transit Police; in 1995, he retired, re-married, and moved to Maryland. On April 6, 2000, Gene passed away from lung cancer.


Before joining the Rivileers, Pete Le Monier had made the Olympic trials (in track) and went to qualifying rounds in Kentucky where he "got beat thoroughly." After his stint with the group, he replaced the late James Sheppard in the Limelites, then went on to work for KLM and Metropolitan Life before "turning political." He became Deputy Commissioner for the Parks Department in Hempstead, New York, before retiring to Arizona. He passed away on June 19, 2015.


Milton Edwards became a shoe salesman, eventually running his own Baker's Shoe Store in Manhattan. Then, for 20 years, he worked for Citibank, before retiring to Florida, where he died in 2012.


Mel Dancy's career also included being the singer at the Hotel Edison in Manhattan; recording a jazz album for Bobby Shad's Mainstream Records; leading a Platters group that toured the world; appearing as "Lord Dancy," the calypso singer on cruise ships; being in several episodes of Miami Vice; and having the part of Whitney Houston's piano player in the movie The Bodyguard. At the time this article was written, he was doing an eight-month stint as the piano player/singer at "Lord Jim's" at the Oriental Hotel in Bangkok, Thailand.


Alfonso Delaney became a hairdresser ("Mr. D") and dabbled in real estate. In the early 70s, after escaping, almost unhurt, from a serious auto accident, he felt the call to become a minister. He had his own church in Miami and received his Doctorate in Theology. Alfonso died on March 12, 2013.


For Errol Lennard, who had wanted to become an architect, the Air Force became a home. He remained for 20 years, finally attaining the rank of Master Sergeant. He also received a Masters degree in counseling (with a PhD to follow, in 1982). Now retired from the Air Force, Errol ran two drug rehabilitation centers in New Jersey, before passing away in 2002.


After the Air Force, Herb Crosby finally did get to go to school and become a draftsman, at which he worked for 20 years, for a wire and cable company. He then worked with Errol, at the drug rehabilitation center.


Tom Duckett was retired from being a Rehabilitation Assistant at Creedmore Psychiatric Center. Just to keep things in the family, Tom's son married Pete's daughter. Plagued with ill health, Tom passed away on May 31, 1996.


David Grissom went on to join the track team at Andrew Jackson High, and ended up winning a sports scholarship to Michigan State University. In 1959, he became a Social Studies teacher while attending law school at night. He went on to become a lawyer and labor arbitrator.

Errol summed it up by saying, "The singing experience was terrific." They practiced and practiced until they had every note down pat. To prove it, at Gene's wedding in 1995, Milt, Errol, Alfonso, and Herb joined him in singing "A Thousand Stars," "Hey Chiquita," "Don't Ever Leave Me," and "For Sentimental Reasons." After not having sung together for 41 years, they "didn't miss a note."

Says Pete, "None of us went wrong. Most of our colleagues had bouts with drugs and stuff. But all of us came out of it. Each of us made it in the world. We all have damn good kids, too. We have a lot to be proud of." How true it is! Look at the jobs they have and have had, ones that gave back to the community: policeman, minister, Parks Department Commissioner, teacher, labor arbitrator, rehabilitator. These guys have done a lot more than sing!


On May 11, 1996, all the Rivileers (except Mel, who was still in Thailand), reunited at Errol's house. It was both my pleasure and honor to be included in the reunion. Gene, Milt, Herb, Errol, Alfonso, Pete, and Tom spent the whole day and evening talking, reminiscing, crying a bit, and yes, singing. (Even former Rivileers' "groupie" Emerson Spencer, now an artist, was there!) When it was all over, they sang "Goodnight, Sweetheart, Goodnight" to end the day. Sadly, Tom Duckett passed away only a few weeks later.

All the members of the Rivileers are gone now, Tom Duckett died on May 31, 1996; Gene Pearson on April 6, 2000; Errol Lennard on January 11, 2002; Milton Edwards on January 29, 2012; Alfonso Delaney on March 12, 2013; Pete Le Monier on June 19, 2015; Mel Dancy on October 9, 2016; and Herb Crosby on September 25, 2020.

AUTHOR'S NOTE: I wrote my first R&B article in 1964 (who remembers that in-depth Clovers piece in KBBA?), and I have to say that, in the intervening 32 years, I have never had such a good time doing a story. Everyone in the Rivileers was gracious in racking his brains to answer what must have seemed like an endless stream of trivia questions. Finally, they all got together to go over it one more time to make sure that their fans understand who the Rivileers were (and who they are). Thank you Gene; thank you Milt; thank you Herb; thank you Errol; thank you Alfonso; thank you Tom; thank you Pete; thank you Mel; and thanks to Dave and Carolyn too.



DISCOGRAPHY
BATON
200 A Thousand Stars (GP)/Hey Chiquita (AD) - 12/53
201 Darling Farewell (AD)/Forever (GP) - 3/54
205 Eternal Love (GP)/Carolyn (AD) - 9/54
207 For Sentimental Reasons (GP)/I Want To See My Baby (AD) - 11/54
209 Don't Ever Leave Me (GP)/Little Girl (PL) - 2/55
241 A Thousand Stars (GP)/Who Is The Girl (GP) - 5/57

UNRELEASED BATON:
I (EL)
Sing Little Bird (AD)
How Am I To Know (GP)
Deep Down Inside (PL)

LEADS: GP = Gene Pearson; AD = Alfonso Delaney; PL = Pete Le Monier; EL = Errol Lennard



Unca Marvy's Home Page
More Articles