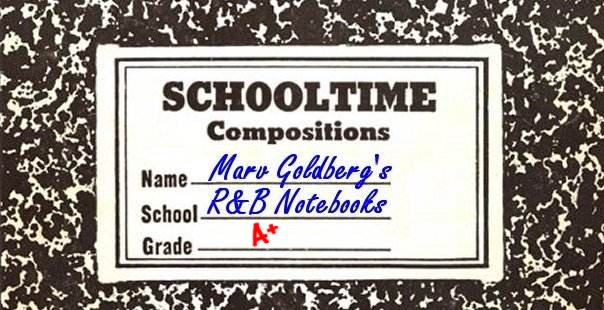 The Rovers

By Marv Goldberg

based on interviews with Oliver Stevenson, Hank Swarn,
Billy Ray Williams, and Jay Payton


© 2005, 2009 by Marv Goldberg
Hey everybody, how do you do?
The Rovers are here to entertain you.
Now don't nobody play us cheap;
We got fifty cents more that we're gonna keep.
So let the good times roll.
We're gonna rock, rock, rock
Rock with the Rovers.

With the dulcet strains of "Rockin' With The Rovers" (somewhat adapted from Louis Jordan's "Let The Good Times Roll"), four (later five) guys would come roaring out on stage. The first would leap into a split. Each of the others would jump over the guy before him, also landing in a split. It certainly wasn't a dull act.

The origins of the Rovers go back to Oliver "Sunny" Stevenson and Hank Swarn, who met in grade school in Sacramento, California. By the time they attended Grant Union High in 1953, they were both singing in school assemblies. They sang together after school, too. (Even after the Rovers formed, Oliver and Hank sang together in school, having their own version of Marvin & Johnny's "Cherry Pie.")

Jay Payton, on the other hand, was long out of school. Growing up in Ashville, North Carolina, he came to New York in 1947 determined to become an entertainer. To this end, Jay (who describes himself as a "comic dancer") entered the amateur show at the Apollo Theater and used that as a stepping stone. On top of that, he did the kind of patter that made for a good emsee, and began to make a name for himself around New York clubs. However, the Korean War intervened: Jay was drafted and sent to Korea, where he was with Special Services (the entertainment branch of the service). Upon being discharged in 1952 and finding that his family had moved from North Carolina to Sacramento, Jay went West. At the same time, he penned a tune about his time in the army: "Ichi-ban Tami Dachi" (which is Japanese for "number one girlfriend"). Once he settled into Sacramento, Jay started working at the Momo Club and the Melody Club. He'd appear at both of them for around seven years (even while he was with the Rovers).

Jay had an aunt who loved to cook. She also loved to have children around. This ensured that the neighborhood kids (including Oliver and Hank) eventually found their way to her door. Before long, Jay got to meet them and they'd sing and play basketball together. Oliver Stevenson was a lead tenor, Jay Payton was a second tenor, and Hank Swarn was a second tenor, baritone, and guitarist. Now all they needed was a bass.

Enter Billy Ray Williams. Billy knew Oliver and Hank from Grant Union High, although he was a bit older and had graduated. He was now attending Grant Tech (across the street). When he heard the others sing, he knew he wanted to join. Now they had their bass. Another name briefly associated with the group was Walter Torrence, a tenor who played basketball with the guys (he was a star ball player for the school), and who made a couple of appearances with them.


But for the most part, in the early days there were four Rovers. Their favorite group was the Clovers; the name "Rovers" was chosen to be as close to "Clovers" as possible. Other favorites would be the Midnighters and the Penguins.


They started appearing in the few clubs in Sacramento: the Momo Club, the Flower Garden, and even Beale Air Force Base. However, Sacramento wasn't a great place for an aspiring group. As Jay says, "It was a weekend town. Nothing was going to happen there."

By the middle of 1954, they'd added high tenor Ralph Helms to the group. Another student at Grant Union, he was one of those guys who just hung around until one day you noticed he was part of the group.

Most of the songs that the Rovers practiced were either by the Clovers or tunes that they'd written themselves. All the tunes that they ended up recording were original songs.

If the Rovers had only come from southern California, they could have gone to any number of record companies (Dootone, Modern/Flair/RPM, Imperial, Aladdin, Show Time, Recorded In Hollywood, Vita, Combo, etc.). However, up north, Ray Dobard's Music City Records (at 1815 Alcatraz Avenue, in Berkeley) was pretty much the only game in town. So one day in late 1954, the Rovers auditioned for Dobard (who was, of course, pleased that they'd written songs that he could publish).


A session was set up for December. They all piled into Hank's father's old Chevvy and drove the 90 miles or so from Sacramento to Music City's recording studio in Berkeley (stopping along the way to buy the ingredients for sandwiches). They recorded two songs written by Jay: "Ichi-Ban Tami Dachi" and "Why-ohh." (Both were led by Oliver.) The backing band was Johnny Heartsman's Rhythm Rockers. Heartsman (who played piano, guitar, and bass) was Music City's A&R man; his band did most of their instrumental accompaniment. According to Heartsman, Ray Dobard was cheap, tone-deaf, and a micro-manager, who had to be in charge of every aspect of the session (whether or not he knew what he was doing).

They'd practiced the songs endlessly, but they still spent the entire day at Music City laying down the tracks (although it only took a few takes to knock off each of the tunes).


Unlike many of the more famous groups of the day, the Rovers actually made some television appear-ances. They appeared on Gene Nelson Presents Sacramento Varieties (on KCCC-TV in Sacramento) and on former bandleader Del Courtney's show (on KPIX in the Bay Area). However, Jay says that, all told, the Rovers didn't appear all that often.

"Ichi-Ban Tami Dachi" got a "good" rating in the trades on December 25, 1954 (the flip was only rated "fair"). Other reviews that week went to Danny Overbea's "A Toast To Lovers," Ursula Reed's "All Gone," and Mel Williams & the Montclairs' "Lessons In Love."

Speaking of December 25, 1954, not only was that the day that the Rovers' first record was reviewed, it was also the day that Johnny Ace died (not, as Duke Records romanticized it, on Christmas Eve). Ace was an R&B powerhouse and the effects of his passing on the Black community cannot be overstated. The Rovers decided to write a tribute song to Ace, and "Salute To Johnny Ace" (with Oliver once again in the lead) was recorded and released in January 1955.

But what would the flip be? The label claims that it's "Jadda," an instrumental by the Music City All Stars. However, the same cut had previously been released (on Music City 722) as "Music City Blues," with no artist credit given at all. Actually, there's also a third side: Victor Pearlin has a 45 with a blank white label on the flip; if you play it, you'll hear a female Country & Western artist.

While the Rovers had high hopes for their tribute record, Dobard never even sent it out for review! However, "Ichi-Ban Tami Dachi" had a wider reception: it was covered by the Wilder Brothers on RCA's X subsidiary.

Dobard had one other trick. Every time the guys showed up at the studio to practice, he'd start the tape recorder going (without, of course, telling them). He presumably did this with all his acts, capturing some fairly crude attempts. (This same technique was used by Jack and Devora Brown at Fortune Records.) There were at least three songs that the Rovers were working on: "Whole Lot Of Love," "Down To The Sea," and "Change Your Mind." None of them ever got to the point where the Rovers were happy with them, but they were all captured on tape.


In February, Dobard made a deal with Capitol Records to take over the Rovers' contract. The story goes that, since Capitol had had a hit with the 5 Keys' "Ling, Ting, Tong," they felt that another "oriental" sound might make it big too. Jay's feeling is that there was a white group called the Rovers that Capitol was trying to push and just wanted to get this upstart group out of the way. Actually, neither story works: Capitol did little to push the record (which it issued in March), nor was there any other Rovers group on Capitol (until the Irish Rovers came along in the 60s). At this point we'll probably never know why Capitol decided to issue the record. (Note that "Why-Ohh" became "Why Oh-h" on Capitol.) However, Jay might be close: you can see by the accompanying photo (from an April 9, 1955 Capitol ad) that the Rovers were pictured as a white quartet. In Capitol's April 30 ad, they'd gotten it straightened out.

In the Spring of 1955, Dobard told the Rovers about a tour that he was arranging for them. Winding all through the South and the East, it sounded so good that Oliver Stevenson gave up a basketball and track scholarship to Oregon University to take advantage of it. Shortly before his June graduation, Oliver found out that the tour had failed to materialize.

Along the way, Jay realized that they were putting in a lot of time and effort, but getting nowhere. He began spending more and more time working as a single, until he was effectively gone from the Rovers. (In 1959, Jay relocated to the Bay Area, where he's been ever since. In 2003, he's celebrating his 56th year in show business.) Oliver, Hank, Billy, and Ralph continued on, but then Oliver was crushed when their tour didn't happen. In early September 1955, he quit to head down to Los Angeles; this effectively broke up the Rovers.

While Dobard's actions had cost him one of his groups, he wasn't about to let a little thing like that stop him from issuing more records. Whether or not he knew that the Rovers were barely still in existence, he released "Whole Lot Of Love" (one of their practice tapes) in July; the flip was "Tell Me Darling," by the Gaylarks. The disc was reviewed (with a "good" rating) on August 13, 1955. Other reviews that week went to the Nutmegs' "Ship Of Love," the Marigolds' "Two Strangers," the 5 Royales' "Women About To Make Me Go Crazy," the 4 Deuces' "W-P-L-J," the Turbans' "When You Dance," the Coronets' "Hush," the Casanovas' "I Don't Want You To Go," and the Strangers' "Without A Friend."

After the Rovers were history, Hank Swarn formed an instrumental quartet. With himself on guitar and Billy Ray Williams on bass, the rest of the group consisted of Willie Simmons on piano and Edmond Lindsay on drums. They were together for several years, until Hank became the guitarist for Earl Grant (a position he held until Grant died in 1970).

The final Rovers' release consisted of two more of their practice tapes: "Down To The Sea" and "Change Your Mind." These were issued (as by the "5 Rovers") in July 1956, after the Rovers had been defunct for almost a year. The disk was reviewed on August 4, along with the Cardinals' "I Won't Make You Cry Anymore," the Dukes' "Teardrop Eyes," the Solitaires' "The Angels Sang," the Supremes' "Tonight," Jimmy Beasley's "Don't Feel Sorry For Me," the 4 Fellows' "I Sit In My Window," and the Ravens' "Kneel And Pray."

As this is being written in 2003, all the members of the Rovers are still alive. Theirs was a story of geography. Had they been somewhere else, somewhere where there were other recording companies, they might have had a better career.


Special thanks to Nikki Gustafson and Victor Pearlin. Discography by Ferdie Gonzalez.



THE ROVERS
MUSIC CITY
750 Ichi-Bon Tami Dachi (OS/JP)/Why-Ohh (OS) - 12/54
780 Salute To Johnny Ace (OS)/[Jadda - Music City All Stars - see text] - 1/55

CAPITOL
3078 Ichi-Bon Tami Dachi (OS/JP)/Why Oh-h - 3/55

MUSIC CITY
792 Whole Lot Of Love (RH/HS)/[Tell Me Darling - Gaylarks] - 7/55
798 Down To The Sea (HS)/Change Your Mind (RH) - 7/56

LEADS: OS = Oliver Stevenson; JP = Jay Payton; RH = Ralph Helms; HS = Hank Swarn



Unca Marvy's Home Page
More Articles