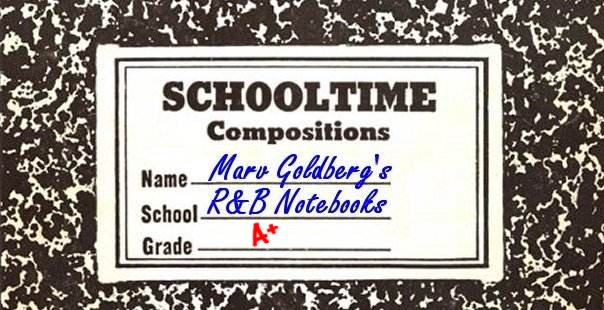 The Royaltones

by JAMES IFILL




NOTE: This article appeared in Issue #3 of Yesterday's Memories in 1975. It was written for us by James Ifill, second tenor of the Royaltones. It's reproduced as he wrote it, with some commentary. I also moved some of the paragraphs around just to make it flow a little better.


We started singing about 1953 and the members of the group, which we named the Barons, were: Joseph "Lucky" Saddler (tenor), Rennie Davis (first tenor), Richard "Ricky" Williams (bass), and myself, James "Skippy" Ifill (second tenor). We'd sing on the corner, in the Boys' High schoolyard [in Brooklyn, New York], hallways, each other's houses, anywhere and everywhere. In the summer of 1954 Joe Saddler went into the Air Force and Thomas "Munjew" Davis (baritone - Rennie's brother) joined the group.

We started singing at house parties and finally ran into our first manager, Celeste Holmes, who got us singing at a few clubs, but nothing really materialized. After four or five months, we decided our manager wasn't doing anything for us, so we tried to get work on our own. We sang in local clubs for nothing, hoping someone would discover us or hear about us. Then, in the summer of 1955, we went from a quartet to a quintet when Eddie "Puddin'" Carson joined.


Because of Eddie's high voice, we arranged all our material so he could lead and changed our name to the Royaltones. Then we ran into a guy named Erthel "Tico" Bryant, who really wasn't into the music business, but was willing to run around to different clubs to get us work. We got a lot of local work in clubs like the Baby Grand in Brooklyn, the Riviera, Anthony's Cafe, the Elks Club on Fulton Street, dances and parties. The pay was next to nothing, but we were doing what we loved to do and having a lot of fun. When you're young, the most important thing is the glory, which shows how naive we were then. Tico had a tape recorder and we taped a few songs to take to different companies.

Our first stop was 701 Seventh Avenue, the office of Old Town Records. We never got any farther. We were signed right away by Sam & Hy Weiss and in November of 1955 cut four sides: "Crazy Love," "Never Let Me Go," "Latin Love" and "Hey rman!" [EDITOR'S NOTE: the actual recording date was January 3, 1956; the February 11 edition of Billboard trumpeted that "Sammy Weiss" had held the first Royaltones' session.]

While we were recording our first four sides, Ruth McFadden was also doing some recording and it was decided that we would do some back-up work. She recorded "Two In Love" and we backed her up, only on that one side. [EDITOR'S NOTE: While there's a group on the flip side, "You For Me," it doesn't sound like the Royaltones (and James said they only backed her on a single side). Unfortunately, Old Town master numbers are useless. It was probably recorded another day with another group.]

"Crazy Love" was our first release [February 1956] and the side that was pushed, but we wanted the "B" side "Never Let Me Go" to be pushed. We quickly found out how much say we had in the matter: none at all! But we were so happy to be recording, it didn't really matter.


[EDITOR'S NOTE: "Crazy Love" was reviewed in the March 3, 1956 Cash Box:

The Royaltones come up with a quick beat ditty, "Crazy Love", that is intriguing in sound, falsetto lead, and drive. Deck has a sound feeling of the Bulawayes [sic; no idea what that means], tunewise it is reminiscent of "Gee", and the lead is, as near as we can describe, a thin, high pitched falsetto. The combination makes for an unusual etching that should appeal to the buyer. Watch this etching carefully. The flip, "Never Let Me Go", is a slow ballad effectively done, tho not as exciting material-wise as "Crazy Love". The lead voice is again the strong point of the recording. Ok deck, tho we like "Crazy Love" for strong action.]


Right away, we signed to do the Alan Freed show at the Brooklyn Paramount. We thought we were on our way. The headliners were Frankie Lymon and the Teenagers, the Platters, the Flamingos, the Solitaires, the Cleftones, the Willows, Fats Domino, the Valentines, Ruth McFadden, and many more. [EDITOR'S NOTE: others were the Rover Boys, the Jodimars, Cindy & Lindy, Dori Anne Gray, and the Alan Freed Orchestra with Sam "The Man" Taylor and Big Al Sears.] We were really on cloud nine. Nothing could stop us now, we thought. That was one of the best shows I think they ever had - the crowd was unbelievable.

One day, Richard Williams and myself went out after a show and got caught trying to get back to The Paramount, by (it looked like) thousands of R&R fans. I said to Ricky, "Damn, I can't write my name that many times," so we made a dash for the stage door. I lost a coat sleeve and all the buttons on my coat - it was really scary. Right after that it was up to Hartford, Connecticut's State Theater for the Tommy Smalls "Dr. Jive" show.


"Crazy Love" did fairly well in New York, it went to #4 on the Alan Freed program and in the Top 50 in Billboard magazine, but when we went to collect royalties, Old Town said we owed them money!


We did fairly well for about six months, doing mostly dances. During that time we went back into the studio to do four more sides, "I Give You My Word," "Hong Kong Jelly Wong," "Do You Remember" and "A Castle In The Sky" (not The Bopchords' tune). [EDITOR'S NOTE: These were recorded sometime in the summer of 1956. Both "I Give You My Word" and "Hong Kong Jelly Wong" have since surfaced on Old Town compilations issued by Ace Records. Their second record, "Latin Love"/"Hey Norman!" was issued in August, but not sent out for review.]

Because of a dispute with the Weiss Brothers, the last four cuts were never released and it was all downhill from there. After a year of no work and no records, we broke up. Most of us were married by the end of 1956 and with families to take care of, we couldn't afford to sing on corners anymore. We tried a few comebacks a few years later, but after getting burned, we didn't have our hearts in it.

One of the biggest mistakes was making Old Town Records our first and last stop. Another mistake was arranging all our material for one man to lead. Before Eddie Carson joined the group, every one of us had songs to lead. It wasn't Eddie's fault, it was the doing of the Weiss Brothers. We should at least have had two leads. While at the [Brooklyn] Paramount Theater, we all lived within 20 minutes of the place and once in a while we would go home between shows. One day, it was close to show time and Eddie wasn't there. Sam Weiss had all of us try to do Eddie's part. The best of the lot was Rennie Davis, who really sounded terrible. Luckily, Eddie got there ten minutes before show time. Eddie missed a couple of other gigs, which left us almost helpless - so it's always good to have at least two leads.

Looking back now I really have no regrets. We had a lot of fun and I married one of the girls in our fan club. My wife Jean and I met about the time "Crazy Love" came out, got married the end of 1956 and after almost 19 years, she still puts up with me singing "Crazy Love" in the bathtub. [EDITOR'S NOTE: Remember, this was written in 1975.] So maybe things happen for the best. Maybe we'll be invited to do one of the Oldies shows. I'd probably have a hard time finding the guys but I'd sure like to try. Anyway, that's the story as I remember it.



OLD TOWN
1018 Crazy Love (EC)/Never Let Me Go (EC) - 2/56
1020 Two In Love (With Only One Heart) (RM)/You For Me (RMO) - 3/56
1028 Latin Love (EC)/Hey Norman! (EC) - 8/56

UNRELEASED OLD TOWN
I Give You My Word (EC)
Hong Kong Jelly Wong (EC)
Do You Remember (EC)
A Castle In The Sky (EC)


LEADS:
EC = Eddie Carson; RM = Ruth McFadden, backed by the Royaltones;
RMO = Ruth McFadden, backed by some other group




Unca Marvy's Home Page
More Articles