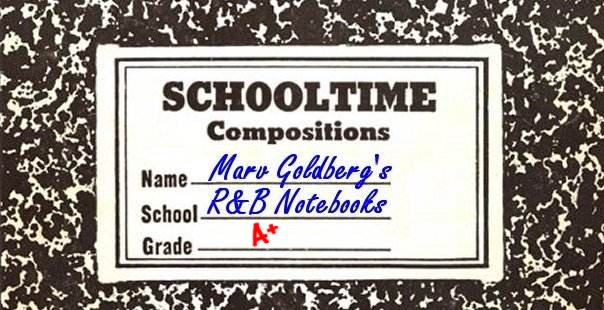 The Scamps

By Marv Goldberg

Based on interviews with Rudy Massingale


© 2004, 2009 by Marv Goldberg
The origins of the Scamps go back to the late 30s and a CCC (Civilian Conservation Camp) in Parsons, Kansas. There, workers Earl Robinson (from Kansas City, Kansas) and James Whitcomb (from Baxter Springs, Kansas), along with two others, would entertain to pass the time. A Mr. Mason nicknamed them "The Scamps of CC Camp," and the nickname stuck. As time went on, the unremembered two would be replaced by brothers Wyatt and Torrence Griffin (two more Kansas City residents).


The CCC (nicknamed "The Tree Army") gave work to 3 million young men during the depression era, in a quasi-military setting. When World War 2 broke out, the camps were abolished, and most of the workers found themselves in the military. This was the fate of the Scamps, who were split up by the military; nothing more is heard of them until 1946.

Enter Rudy Massingale, a music major at Hampton Institute (now Hampton University). He played the piano and saxophone, and was in the Royal Hamptonians Orchestra. When the spring term ended in 1946, he returned home to Kansas City for an operation. To pass the time while he was recuperating, he got together with some guys to form an instrumental group; one of them was Wyatt Griffin. It turned out that the others didn't want to rehearse, but Wyatt and Rudy had bigger plans. Then Wyatt remembered his old CCC buddies, the Scamps were reunited and, with Rudy as a fifth member, they started practicing songs by the Mills Brothers, the Ink Spots, and Louis Jordan.

The lineup of the Scamps (they decided to keep the CCC name) was as follows: Earl Robinson (lead vocals and cocktail drums), Torrence Griffin (first tenor and dancer), Wyatt Griffin (second tenor and guitar), James Whitcomb (bass and bassist), and Rudy Massingale (piano, sax, and occasional background vocals). Their first professional appearance was at the Sherman Bar, at 9th and Locust, in Kansas City, Missouri.

Since the Scamps played various instruments as well as doing vocals and dancing, they made a decision to become a full-spectrum act, not just singers. Johnny Tumino, of Consolidated Orchestras of America, became their manager.


On October 24, 1946, they made some recordings for Vic Damon's local Kansas City Damon label. Since these were assigned record numbers, I have to believe that they were all pressed up (I've found the label for one of them): "The Spider And The Fly", "I'll See You In My Dreams", "She's My Honey Child", and "Blue Skies". The Damon log book has this:

4:00 to 7:00 P.M. 3 musicians who sang and played and 3 singers. Wyatt Griffin contractor for the "Scamps" Local 627 and Evelyn Twine featured on one number only.
The session cost $240 and the masters were marked "Damon Property", indicating that he recorded them on his own initiative (or that of the group), not for some other company. Evelyn Twine was Rudy's sister-in-law; we'll meet her again later. My feeling is that these records were done to be sold at shows and had no distribution outside of Kansas City. Presumably these were "released" in November 1946.

Actually, there were probably some before this. There's an intriguing entry in the Damon log that says "D-1020 - D-1027 for Modern Music Co. Hollywood; Sept & Oct 1946". I'm willing to bet that those were for the Scamps, although no titles were given.

Tumino booked them into some appearances in California, and they all piled into Rudy's father's car and drove out there. Tumino got someone from the Bihari Brothers' Modern Music come to see them perform, and they were offered a contract (which only Wyatt signed).


The Scamps first appeared on record in January 1947, with "Don't Cry Baby" (a tune that had been a big hit for Erskine Hawkins). It was backed with "More Than You Know," which had been a charter for Ruth Etting in 1930 (and, most recently, for Perry Como in the summer of 1946). Earl Robinson was to lead all their Modern releases

The next Scamps record, released in March, was a cover of Frankie Laine's "That's My Desire," which was riding the charts at the time (actually, it was one of at least a dozen covers of this tremendous hit). Its flip was "I Wonder, I Wonder, I Wonder," a big current hit for both Eddie Howard and Guy Lombardo.

Also in March, the Scamps did some more recording for Damon in Kansas City. The notation is "Embassy Record Co. - masters under Damon control". The four songs were: "Fine Like Wine", "How Nice", "He Who Gets The Last Laugh", and "Coquette". Again, these were assigned record numbers, so the presumption is that they were sold at local shows.

In May, Modern Music issued "Sweet Slumber," which had been a 1944 hit for Lucky Millinder. Its flip was "I'm Falling For You." On July 14, the Scamps opened at the Flamingo Club in Kansas City.


At the end of 1947, Modern Music officially changed its name to Modern Records, and the Scamps had two releases on the newly-renamed label. The first of these, in December 1947, was "Solitude" (a 1935 hit for Duke Ellington), backed with "Chicka Biddie Boogie."

The last Modern record was issued in January 1948: "I'll Never Smile Again" (a 1940 hit for Tommy Dorsey and Glenn Miller), backed with "Worry."

At this point, fate stepped in and dealt the Scamps two blows. James C. Petrillo, head of the American Federation of Musicians, called a musicians strike for January 1, 1948. Remembering the prior one in the summer of 1942 which lasted for thirteen months, recording companies (including Modern) began voiding contracts, which had the effect of cutting off advance royalty payments. Thus, the Scamps found themselves out of a recording contract, but, thankfully, not out of work. (This second AFM recording ban would last until December 14.) Even worse, during the strike-enforced layoff, Torrence Griffin was killed in a hunting accident. His replacement was tenor and trumpeter Edward Stafford, who knew Rudy from school.

When the strike was over, Rudy and Wyatt journeyed up to Chicago with some demos. They played them for a record company executive who wasn't at all impressed. Wyatt got so disgusted he threw the demos in a river.


Fortunately, things picked up soon after when Art Shallock, a representative from Columbia Records, came down to Kansas City to catch their act. He not only signed the group, but paid for their transportation to Chicago to record. While there, they got a job at the Brass Rail, along with Thelma Carpenter.

On their Modern recordings, the group had been the "Scamps," however at appearances they were billed as the "5 Scamps." Now they sought to become consistent by calling themselves the "5 Scamps" on record also. They would only use the "Scamps" name again on their last recording, in 1955. The 5 Scamps had their first Columbia session on February 21, 1949. In a double session, they recorded eight songs: "Fine Like Wine" (led by James Whitcomb), "Red Hot" (led by Earl Robinson), "With All My Heart" (Earl and James), "I Love The Way You Walk" (Earl and James again), "The Windshield Wiper Song" (which Columbia entered in the master book as "It Beats Tic-A-Toc"), "How Nice" (Earl), "Chicken Shack Boogie" (James), and "Gone Home" (an instrumental, featuring Rudy Massingale and Ed Stafford).

In March 1949, Columbia issued two records by the 5 Scamps. The first was the group's remake of Amos Milburn's "Chicken Shack Boogie," backed with "Gone Home." The other was "Red Hot," paired with "With All My Heart" (written by Allan Sherman, who would release the hit LP, My Son, The Folk Singer, in 1962; it was the first song that he ever had published).

The Scamps' second session for Columbia was held on June 8, 1949, at the local Damon Recording Studios. There were four more tracks recorded: "The Fishing Song," "Good Lover Blues" (led by Earl), "Jukebox Jackson From Jacksonville," and "I'm Gonna Cry" (Earl). "The Fishing Song" was led by Evelyn Twine, Rudy's sister-in-law, who sang with a local group called the 4 Winds. She was brought in, as a sixth voice, for this double entendre tune only.


Once again, Columbia issued two records the same month (June 1949). The first was the beautiful "How Nice," paired with "Fine Like Wine." The other was "The Fishing Song," backed with "Good Lover Blues."

In November, Columbia released another record by the 5 Scamps: "I Love The Way You Walk" and "I'm Gonna Cry."

Rudy said that, in early 1951, the Scamps got to do a Midwestern tour that would have far-reaching consequences. When they reached Sioux City, Iowa, they found themselves in a schedule where they'd be working seven days a week. Wyatt got homesick and decided to go home one weekend. He arranged for a local guitarist, Harold Slaughter, to take his place. This, in itself, wasn't a problem, but Slaughter brought his wife, Theresa, along to sing with the group. Now the 5 Scamps were six. The man who owned the club at which they were appearing got incensed that there were six to be paid instead of five.


When Wyatt returned on Monday, he found that the group had been fired. Everyone got angry at Wyatt; Earl Robinson, James Whitcomb, and Ed Stafford announced their decision to quit. Wyatt and Rudy talked it over and Wyatt decided it would be easier on everyone if he'd be the one to quit. The Scamps finished out the tour with Harold Slaughter as the fifth member (although Theresa stopped appearing with them after the Sioux City debacle). When the tour was over, Harold Slaughter relocated to Kansas City in order to remain with the group (which was now called "The Red Hot Scamps," for reasons which will soon become clear).


Now comes the fun part. When Wyatt returned to Kansas City, he decided to form his own group of Scamps. Called "Wyatt Griffin and the 5 Scamps," the group contained Wyatt Griffin (second tenor and guitar), Arthur Jackson (tenor vocals, tenor sax, alto sax, baritone sax, and clarinet), Louis Wright (piano; later replaced by Frank Martin), Earl Garnett (lead vocals and cocktail drums), and Edwin Fountaine (bass and bassist). Now Kansas City had two Scamps groups!


I think, however, that Rudy was wrong about the year. All this would make a little more sense (very little, believe me) if that Iowa engagement were actually shortly after the June 1949 recording session. This is because, in October 1949, the Red Hots "formerly the Scamps" were appearing at the Mayfair Club in Kansas City (also on the bill was Evelyn Twine). To complicate this (as if it needs it), an ad from later in October has them as the Red Hots "formerly with the 5 Scamps." From then on, there are ads for both the Red Hot Scamps and for the 5 Scamps in Kansas City newspapers.


On March 22, 1951, Wyatt's group did one more session for Columbia (once again at Kansas City's Damon Recording Studios). They recorded: "Dance Boogie" (an instrumental), "Stuttering Blues" (led by Wyatt), "Gonna Buy Myself A Mule" (also fronted by Wyatt) and "Whistle Stop, My Home Town." Columbia released "Dance Boogie" and "Gonna Buy Myself A Mule" in May of 1951.

This was the last recording by any Scamps group for several years (although for some reason, Columbia re-released "Red Hot" and "With All My Heart" on its Okeh subsidiary in November 1954).


Although he'd moved to Kansas City to appear with the Red Hot Scamps, Harold Slaughter only stayed with them for a few months before being replaced by Clarence "Sonny" Kenner (second tenor and guitar) later in 1951. Sometime in 1952, Edward Stafford left and Evelyn Twine (lead on 1949's "The Fishing Song") returned as a regular member. She was with them in June, when they played the Flamingo Club in Kansas City.


Evelyn remained with the Scamps until late 1952 or early 1953, when she was replaced by guitarist Dusty Barron. Around the same time, Sonny Kenner left to join Sonny Thompson's Orchestra; his replacement was Sam Alexander (guitar and saxophone).


For a while, beginning in January 1954, I can find ads for the Martinaires "formerly the 5 Scamps" appearing at the Half-A-Hill. Did this have something to do with pianist Frank Martin?


In the fall of 1954, Wyatt left his 5 Scamps to return to Rudy and Earl's Red Hot Scamps, replacing Sam Alexander. By that time, Dusty Barron had left, to be replaced by saxophonist Walter Leonard. Walter only stayed for a few weeks when tenor and saxophonist Arthur Jackson (from Wyatt's Scamps) joined. (Are you thoroughly confused yet? In truth, this is so confusing that I can't follow it myself. Beginning in October 1954, the group is billed as the "Original Scamps," the "Original 5 Scamps," the "5 Original Scamps," the "Scamps," and the "5 Scamps." An ad from May 20, 1955 lists the "5 Sharps, formerly the Scamps" appearing at the Half-A-Hill. I can't even try to make sense out of all of this.)


In mid-1955, the 5 Scamps had their last recording session, this time for Don Robey's Peacock label. The group on "Waterproof" and "Yes, My Baby" was Earl Robinson (lead on "Yes, My Baby"), James Whitcomb (lead on "Waterproof"), Rudy Massingale, Wyatt Griffin, Arthur Jackson, and drummer Bill Jones. Since there were six of them, they reverted to calling themselves the "Scamps." The sides were issued in August 1955. Strangely, there's a photo from this period showing James Whitcomb, Earl Robinson, Arthur Jackson, Rudy Massingale, and a fifth man whom neither Rudy Massingale, Arthur Jackson, nor Earl Robinson remembered at all! (Doesn't that fit in perfectly with the rest of the total confusion?)

Wyatt left again around 1957 to go with Big Bob Dougherty's Combo; Dougherty was a bandleader who hailed from Fort Leavenworth, Kansas. As Wyatt's replacement, the Scamps once again called on guitarist Sam Alexander. By 1960, Emmitt Finney (trumpet and vibes) had replaced Alexander.

Thus, at the start of the 1960s, the Scamps were Earl Robinson (vocal and cocktail drums), Arthur Jackson (sax and clarinet), Rudy Massingale (piano), James Whitcomb (bassist), and Emmitt Finney (trumpet and vibes).


When Wyatt quit, James Whitcomb became the leader of the Scamps; unfortunately, he had a drinking problem. Because of this, sometime in 1960, Rudy Massingale also left, to be replaced by pianist Willie Rice. Rudy went into business with his brother, but couldn't stay out of show business; around 1964, he also joined up with Big Bob Dougherty.

Within a year or so, James Whitcomb also left (to go with Jay McShann's Orchestra). His replacement was bassist Sam Johnson.

Around 1970, Earl Robinson decided to quit, and this served to break up the Scamps. But it's hard to give it up when your group's been together for 24 years. A couple of years later Earl Robinson, Arthur Jackson, Willie Rice, and Emmitt Finney got back together and found that there was still plenty of work for them.


Earl Robinson finally left the Scamps in 1994, when he was around 75 (he subsequently passed away in 2008), but in 2001 the group lives on. Rudy Massingale rejoined them in 1995 (he's 73 now, and still performing), and Arthur Jackson (80 years old) is still there too. Oscar "Lucky" Wesley is the bassist, as well as a tenor/baritone, Orestis "Rusty" Tucker plays the trumpet and the drums, and does solo vocals. Sometimes Wallace Jones substitutes for Tucker. If a fifth member is needed, Eddie Saunders (bass vocals and alto sax) is added. Lest you think that they're vegetating at some club, they rotate at the Gem Theater, the Phoenix Bar & Grill, the Plaza Theater, the Blue Room, Fedora's, the Airport Jazz Museum, the K.C. Club, the Nelson-Atkins Museum, the Carriage Club, the Double Tree Inn, Gordine's, and the University of Missouri at Kansas City.

In May, 2002, after being in existence for 56 years, the Scamps got some recognition from Kansas City: part of H Street, from Broadway to Central, was renamed "Scamps Alley." Both Rudy Massingale and Earl Robinson were present at the ceremony.

Arthur Jackson passed away in 2006, at which time Rudy Massingale was still with the group. He seems to have left in 2007, when Bill Laursen joined as pianist. In 2010, Rudy is still alive and active in his church.


In 2010, the Scamps are still entertaining in Kansas City. Bassist Oscar "Lucky" Wesley passed away in March 2010, leaving Dwight Foster (sax), and Wallace Jones (drums) as the only permanent members of the group.

Amazingly, in the last 65 years, there's been very little time when there wasn't a Scamps group around (and, for a while, there were two of them). That's what you call talent!


Special thanks to Ferdie Gonzalez.



DAMON (THE SCAMPS) - a Kansas City label
1051 The Spider And The Fly / I'll See You In My Dreams - ca. 11/46
1052 She's My Honey Child / Blue Skies - ca. 11/46

MODERN MUSIC (THE SCAMPS)
20-512 Don't Cry Baby (ER)/More Than You Know (ER - 1/47
20-516 That's My Desire (ER)/I Wonder, I Wonder, I Wonder (ER) - 3/47
20-521 I'm Falling For You (ER)/Sweet Slumber (ER) - 5/47

DAMON (THE SCAMPS)
11080 Fine Like Wine / How Nice - ca. 4/47
11081 He Who Gets The Last Laugh / Coquette - ca. 4/47

MODERN (THE SCAMPS)
20-550 Solitude (ER)/Chicka Biddie Boogie (ER) 12/47
20-561 Worry (ER)/I'll Never Smile Again (ER) 1/48

UNRELEASED MODERN
I Want A Little Girl (MM-340)
If I Didn't Care (MM-341)
Don't Blame Me (MM-343)
Stormy Weather (MM-344)
I'll See You In My Dreams (MM-345)
They All Say I'm The Biggest Fool (MM-347)
Bye Bye Boogie (MM-522)
We'll Meet Again (MM-523)
Worry (MM-570)
Baby Don't You Cry (MM-572)
Worry (MM-573)
Strollin' Down Memory Lane (?)
I Put A Nickel In The Slot (?)
Knock On Wood (?)

COLUMBIA (THE 5 SCAMPS)
30157 Chicken Shack Boogie (JW)/Gone Home (instrumental) - 3/49
30158 Red Hot (ER)/With All My Heart (ER/JW) - 3/49
(Re-released 11/54 on Okeh 7049)
30163 How Nice (ER)/Fine Like Wine (JW) - 6/49
30168 The Fishing Song (ET)/Good Lover Blues (ER) - 6/49
30177 I Love The Way You Walk (ER/JW)/I'm Gonna Cry (ER) - 11/49

UNRELEASED COLUMBIA
It Beats Tic-A-Toc (The Windshield Wiper Song) (ER)
Jukebox Jackson From Jacksonville

COLUMBIA (WYATT GRIFFIN AND THE 5 SCAMPS - see text)
30242 Gonna Buy Myself A Mule (WG)/Dance Boogie (instrumental) - 5/51

UNRELEASED COLUMBIA BY WYATT GRIFFIN & THE 5 SCAMPS
Stuttering Blues (WG)
Whistle Stop, My Home Town (??)

PEACOCK (THE SCAMPS)
1655 Waterproof (JW)/Yes, My Baby (ER/JW) - 8/55

UNRELEASED PEACOCK
Ain't Got Nobody


LEADS: ER = Earl Robinson; JW = James Whitcomb; ET = Evelyn Twine; WG = Wyatt Griffin



Unca Marvy's Home Page
More Articles