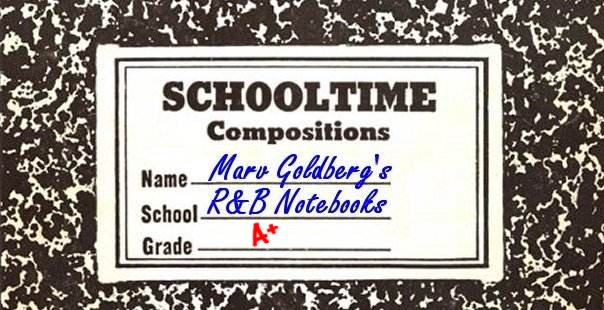 The Sha-Weez

By Marv Goldberg

Based on an interview with James Crawford


© 2004, 2009 by Marv Goldberg
Most groups are quartets or quintets; at their outset, the Sha-Weez could best be described as a musical mob.


The origins of the oddly-named Sha-Weez go back to 1950, when they formed at Booker T. Washington High School in New Orleans. There were nine of them, mostly instrumentalists: James "Sugar Boy" Crawford (piano and vocals), Edgar "Big Boy" Myles (trombone and vocals), Irving "Cat" Bannister (guitar and vocals), Alfred "Hot Lips" Woodard (trumpet), Eric "Skee-za" Warner (drums), Nolan "Sha-Wee" Blackwell (alto sax), Warren "Jake" Myles (Edgar's brother; piano), Alfred Bernard (tenor sax), and David Lastie (tenor sax). (Bernard and Lastie seem to have been nickname-impaired.)

The guys had a theme song. It was named, for some reason, "Cha-Paka-Sha-Wees" by Nolan Blackwell (although there was no agreement over the years as to how it ought to be spelled). One Saturday morning, the unnamed group made an appearance on Vernon "Dr. Daddy-O" Winslow's radio show, and he introduced them as the "Cha-Paka-Sha-Wees musicians." They did the best they could with that, eventually shortening it to "Sha-Weez" (later "Shaw-Wees). At least, unlike with the "Marquees" or "4 Jacks," for example, fans and researchers would never get multiple groups mixed up.

[I have read that "Chapaka Shawee" is Creole for "We Aren't Raccoons." However, in order for me to buy that, someone would have to give me a detailed explanation of why anyone would call a band "We Aren't Raccoons," whether in Creole or English. Amazingly, I heard from Creole speaker Morgan Landry, who assures me that shee-PA sha-WEE, really is Creole for "we aren't raccoons." Go figure.]

Here's a take on the name sent to me by songwriter Uncle Fred Wilson: "I think I can give you a likely explanation for the name. It does actually translate as 'We ain't no raccoons.' Back when there were 'race records,' these records were offered in a section of the store designated 'Coon Songs,' sometimes with a picture of a raccoon on the sign. And, yes, it was extremely racist. But, in the 50s, lots of black bands were playing in white clubs - the racial barriers were starting to crumble."


Like many New Orleans acts, they landed a contract with Aladdin Records. On November 23, 1952, in a Sunday morning session, they recorded four songs at the local J&M studio (at 838 North Rampart Street), owned by the legendary Cosimo Matassa. The lead was supposed to have been James "Sugar Boy" Crawford, but he'd strained his voice at an appearance the night before. Thus, Edgar "Big Boy" Myles took over (with Sugar Boy doing the recitations).

The songs they recorded were "You Made Me Love You," "No One To Love Me," "Feeling Sad," and "Early Sunday Morning." Listen to Sugar Boy's talking part on "No One To Love Me"; you may think that he's putting a lot of emotion into it, but it's really barely-disguised choking. It's not hard to tell that his voice is strained.


Aladdin released "No One To Love Me"/"Early Sunday Morning" in December 1952. The platter was reviewed on April 4, 1953 (both sides "good"), along with Rufus Thomas' "Bear Cat," Scatman Crothers' "Papa (I Didn't Treat That Little Girl Mean)," Dolly Cooper & 4 the Buddies' "I'd Climb The Highest Mountain," Little Esther & Bobby Nunn's "You Took My Love Too Fast," the 5 Crowns' "Alone Again," the Marylanders' "Fried Chicken," and Little Mr. Blues' "Mama, Your Daughter Plays It Cool."

While hardly a national chart-topper, "No One To Love Me" was quirky enough to become a local hit and the guys got a lot of work out of it in the area: New Orleans, Baton Rouge, Johnsonville. They also made it to both Nashville and Franklin, Tennessee, as well as some spots in Mississippi. They got so much work, in fact, that they (at least Crawford and Myles) were full-time entertainers for a couple of years.

For whatever reason, Aladdin never released "You Made Me Love You" and "Feeling Sad," nor did they ever ask the Sha-Weez to record again.

In the fall of 1953, while still under contract to Aladdin, Sugar Boy Crawford and Big Boy Myles began to record for Chess records. Leonard Chess had seen the Sha-Weez rehearse at a radio station and had recorded a couple of their sides: "I Don't Know What I'll Do" and "Overboard." They were just rehearsal tapes, but Chess released them anyway (on their Checker subsidiary), as by "Sugar Boy And His Cane Cutters." According to John Broven's Rhythm & Blues In New Orleans, the group at the time included Leroy "Batman" Rankin (tenor sax), Billy Tate (guitar), Frank Fields (bass), and Chester Jones (drums). It's not clear how many of the Checker sides Big Boy Myles is on. Over the course of a year, they recorded about two dozen tunes, only six of which would be released. None of the Cane Cutters releases were group records, as Sugar Boy Crawford is the only vocalist on them.

"I Don't Know What I'll Do"/ "Overboard" were released in October 1953. They were reviewed ("Overboard" receiving an "excellent") on November 21. Other reviews that week went to Budd Johnson's "Off Shore," the Swallows' "I'll Be Waiting," the Platters' "Give Thanks," and B.B. King's "Blind Love."

In early January 1954, Sugar Boy recorded "Jock-O-Mo" (a local slang term for a joker) and "You, You, You." Snooks Eaglin seems to have been guitarist on these. Released in February, they were reviewed on March 6, along with Jimmy Ricks & Ravens' "Going Home," Earl Bostic's "Cracked Ice," and Jimmy Sweeney & Varieteers' "I've Got A Woman's Love."

Actually, the title "Jock-A-Mo" seems to have come from Leonard Chess himself, since Sugar Boy (who wrote the song) is supposed to be saying "Chock-A-Mo" in the lyrics. (However, let's not be too hasty to blame Lejzor Czyz (Leonard's real name). "Jock-A-Mo" is what it probably sounded like to his Polish-born ears and it sure sounds like that to me, too.) In 1965, the Dixie Cups would re-do the song as "Iko Iko." The tune, while never a smash hit, became one of those perennial New Orleans Mardi Gras favorites.

The third disc was "I Bowed On My Knees"/"No More Heartaches," released in May of 1954. It doesn't seem to have been reviewed, but it would have, as competition, the Scarlets' "Dear One," Bobby Mitchell's "Angel Child," the Jubalaires' "You Won't Let Me Go," and the Eagle-Aires' "Cloudy Weather." Reviewed or not, on July 24, it was rated a Tip in New Orleans. After this, the Cane Cutters became the resident band at the Carousel Club in Baton Rouge.


There's an ad for Sugar Boy and the Cha Paca Sha Weez Band at the Airport Club in Abbeville, Louisiana on November 14, 1956.


With no national hits to their credit, Checker didn't record them again and, in 1955, Big Boy Myles left to join McKinley "L'il" Millet and the Creoles. They were playing the Sugar Bowl in Thibodaux, Louisiana when they were discovered by Specialty's Bumps Blackwell.

There was a session at Cosimo's J&M Studios on September 25, 1955, that had Edgar Myles (vocals and trombone), Lee Allen (tenor sax), McKinley "L'il" Millet (bass), Ernest Mare (guitar), Bartholomew Smith (drums), James Victor Lewis (tenor sax), and Warren Myles (piano). They recorded "Who's Been Fooling You?" and "That Girl I Married." These were released in November 1955, as by "Big Boy Myles and the Shaw-Wees." [Note that even though Myles' name (and voice) were prominent on the record, he only received $41.25 for the session. Lee Allen, as leader, got $82.50. Such are fortunes made.] Also recorded at the same time were "Rich Woman" and "Hopeless Love"; these were released as by "L'il Millet and His Creoles."

Reviewed on December 3, both Sha-Wees sides were ranked "good." Other reviews that week went to Ruth Brown's (backed up by the Drifters) "Ol' Man River," Joe Turner's "The Chicken And The Hawk," the El Dorados' "I'll Be Forever Loving You," the Prestos' "Looking For Love," Ann Cole's "Are You Satisfied," the Sounds' "So Unnecessary," and the Pyramids' "Bow Wow."

It took Big Boy Myles over a year to get back to the Specialty studios (Cosimo's again), where, on October 23, 1956, he recorded "Just To Hold My Hand" and "Hickory Dickory Dock." This time the crew included Myles (vocals and trombone), Alvin Tyler (tenor sax and session leader), Earl Palmer (drums), Lee Allen (tenor sax), Frank Fields (bass), Edgar Blanchard (guitar), and Warren Myles (piano).

Both sides were reviewed (both "good") on December 1. Other reviews that week included Clyde McPhatter's "Without Love," the Youngsters' "Christmas In Jail," Chuck Berry's "You Can't Catch Me," the Moroccos' "Bang Goes My Heart," the Sophomores' "I Left My Sugar Standing In The Rain," and the Counts' "Sweet Names."

James "Sugar Boy" Crawford had four solo releases on Imperial between December 1956 and March 1958, followed by a couple on Montel and one on Ace. Big Boy Myles had two releases on Ace (1960 and 1961), a single release on V-Tone (1961), and one on Huey Meaux' Pic-One (around 1968). These are all listed in the discography.


By 1962, James Crawford not only had a band, but was working with a new quartet (Dianne DeGruy, Linda DeGruy, Irene Williams, and Mary Kelly). The girls had been appearing as the "Little Raelettes" when Crawford teamed up with them, but the night they made their first appearance (at the Safari Club), sax player Batman Rankin, for some reason, announced them as "Sugar Boy and the Sugar Lumps."

In 1963, with a recording date for Peacock Records coming up, the band was traveling to a gig in Northern Louisiana. Sugar Boy had made the mistake of having a new car in an area of the country where blacks weren't encouraged to look prosperous. He was pulled over and pistol-whipped by a state trooper. This put him in the hospital for several weeks and kept him away from entertaining for two years. While he was recuperating, the Sugar Lumps did the Peacock session. However, even though it was credited to "Sugar Boy and the Sugar Lumps," Crawford wasn't on it.

Entertainment was never the same to Sugar Boy after that. After an attempt at a 1969 comeback, his only singing was in the church. James "Sugar Boy" Crawford passed away on September 15, 2012. He was preceded by Edgar "Big Boy" Myles, who relocated to New York, where he died in 1984.

The Sha-Weez were true exponents of the New Orleans sound. They were fine musicians and fine singers, leaving us with some great music (and a name that makes no sense).


Special thanks to Kirk Roberts and Rick Coleman.



ALADDIN (the Sha-Weez)
3170 No One To Love Me (EM/JC)/Early Sunday Morning (EM) - 12/52

UNRELEASED ALADDIN
You Made Me Love You (EM)
Feeling Sad (EM)

CHECKER (Sugar Boy And His Cane Cutters; not a vocal group)
783 Overboard (JC)/I Don't Know What I'll Do (JC) - 10/53
787 Jock-O-Mo (JC)/You, You, You (JC) - 2/54
795 I Bowed On My Knees (JC)/No More Heartaches (JC) - 5/54

UNRELEASED CHECKER
For Me
Get Away
If I Loved You Darling
Long Lost Stranger
Love, Love, Love
Night Rider (instrumental)
Ooh Wee Sugar
Please Believe Me
Stop
There Goes My Baby
Troubled Mind Blues
Wandering Baby
Watch Her, Whip Her (Whup Her)
What's Wrong
Wondering
You Call Everybody Sweetheart
You Know I Love You

SPECIALTY (Big Boy Myles & Shaw-Wees; not a vocal group)
564 Who's Been Fooling You (EM)/That Girl I Married (EM) - 11/55
565 Rich Woman (EM)/Hopeless Love (EM) [as L'il Millet & the Creoles] - 11/55
590 Just To Hold My Hand (EM)/Hickory Dickory Dock (EM) - 11/56


LEADS: EM = Edgar "Big Boy" Myles; JC = James "Sugar Boy" Crawford




JAMES "SUGAR BOY" CRAWFORD
IMPERIAL
5424 She's Got A Wobble (When She Walks)/You Gave Me Love - 12/56
5441 I Don't Need You/Morning Star - 4/57
5468 She's The One/No One But You Dear - 9/57
5513 I Need Your Love/It's Over - 3/58

UNRELEASED IMPERIAL
The Facts
I Have A Feeling

MONTEL
1003 Danny Boy/Round And Round - 59

ACE
625 I Cried/Have A Little Mercy - 61



BIG BOY MYLES
ACE
605 New Orleans/Gray Bonnet - 60
637 Oh Mary/Who Can I Turn To - 61

V-TONE
232 She's So Fine/The Flame - ca. 11/61

PIC-ONE
101 You're Gonna Come Crying/Big Break - ca. 68



SUGAR BOY & SUGAR LUMPS
(James "Sugar Boy" Crawford is not on these; see text)
PEACOCK
1925 So Long, Goodbye/Mama Won't You Turn Me Loose - 63



Unca Marvy's Home Page
More Articles