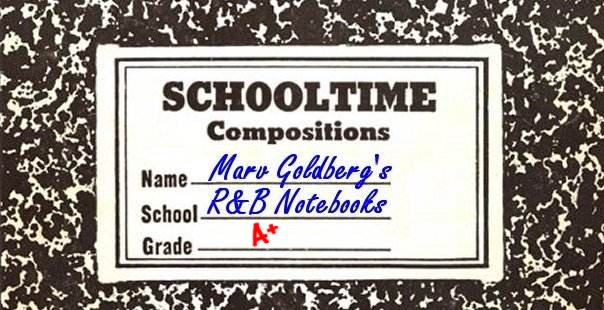 The Silhouettes

By Marv Goldberg



© 2004, 2009 by Marv Goldberg
SHA NA NA NA
SHA NA NA NA NA
BA-DOOM

Funny, after 50 years of listening to "Get A Job," I still get a kick out of it. No personal experiences, mind you; no parents or girlfriend throwing "the want ads right my way"; just the joy of listening to a fun song. Was it an anthem of my teenage years? No. Certainly not one that had any literal meaning, either to me or to any of my friends. While the sociological interpretations of "Get A Job" have been legion over the years, all I remember is that it was great to dance to, easy to harmonize to (in spite of my voice), and almost impossible to decipher all the words. In New York, there was at least one station that had a translation contest. Probably every city had one.

Of course there was the 70s oldies group that picked "Sha Na Na" as a name, as if "Get A Job" symbolized an era. In a way, I guess it did: it was up; it was fun; I can't understand the words, but it's got a great beat, I'll give it a 90. It was a symbol of a happy, less complicated time in our lives, before the deadening introspection of the 60s closed in on us. We all know the song, now let's get to know the Silhouettes too.

The roots of the Silhouettes go back to the late 40s, and lead singer Bill Horton's involvement with gospel music. By 1954, he had moved to Philadelphia (from his native Hickory, North Carolina) and taken up with the Gospel Tornadoes that included baritone Earl Beal and bass Raymond Edwards. By 1956, the fourth voice in the group had become tenor Richard "Rick" Lewis, who had been the Turbans' road manager for a while.

Richard Lewis had spent his army hitch writing songs, and by the time his hitch was up, he'd gotten pretty good at it. Once home, all he had to do was hear his mother complain, "why don't you get a job," and the resulting song almost wrote itself.

With Lewis' urgings, the Gospel Tornadoes began moonlighting by singing secular songs; for those engagements they'd call themselves the Thunderbirds (after that sporty new car that had just debuted in 1955). They played small local venues: clubs and bars.

Considering our vantage point (with a pair of 20-20 hindsight binoculars), it seems absurd that any record company would turn down the song, but turn it down they did. Company after company, in both Philadelphia and New York pushed the Thunderbirds aside.


But this couldn't go on forever. In the fall of 1957, they got a tremendous break. Robert Williams, who worked as a stagehand at Philadelphia's famed Uptown Theater, caught their act and arranged an audition with the Uptown's MC, DJ Kae Williams (WHAT). Williams listened and was impressed enough to offer to manage them. The Thunderbirds were about to disappear altogether.


Well, not really. All they did was change their name. There was another Thunderbirds group around and Earl Beal suggested "Silhouettes," after the current smash hit by the Rays. (It is interesting to note, however, that in the late 40s, Bill Horton had sung with an otherwise-female gospel group called the "Soulettes.") Williams decided to record them on the Junior label (probably not a hard decision, he owned it).

The newly-christened Silhouettes had their first recording session in October 1957, when they went to the Robinson Recording Laboratories at radio station WIP (located in a Gimbels' Department Store). The arranger at the session was none other than Howard Biggs, who had once been pianist/arranger for the Ravens, the Beavers, and many other R&B groups over the years.

The Silhouettes recorded "Get A Job" and "I Am Lonely," a ballad composed by Bill Horton and Earl Beal. The rollicking sax work on "Get A Job" was provided by Rollee McGill. The record was released on Junior in early November 1957.


When the guy who owns your recording company is also a popular local DJ, there's not much doubt that your songs will get played. Played they were, and although "I Am Lonely" was supposed to be the "A" side, "Get A Job" took off immediately in several markets. With Bill Horton's henpecked lead and Ray Edwards' booming bass, it was looking like a smash; behind-the-scenes manipulations soon started. Publishers Milton Kellem and Tony Mamarella of Wildcat Music decided to pick up the song before some major label got hold of it. Junior was just a small-time operation and Kae Williams could see the wisdom of assigning half of the rights over to Wildcat. (It certainly didn't hurt that Tony Mamarella was also the producer for American Bandstand.) Once the deal with the publisher was in place, Al Silver, of Ember Records, was brought in (for reasons that aren't particularly clear). Silver seems to have paid $2500 for the rights, reissuing the tunes in December, on Ember (sounds like you could make a song out of that!). Only then did American Bandstand start playing "Get A Job."


Soon, "Get A Job" had zoomed to the top of both the R&B and the Pop charts, becoming Ember Records' first million-seller. Amazingly, the Silhouettes actually got some royalties (not much, of course, let's not push it). Things were slightly complicated when the owner of Philadelphia's Nestor Records, Herman Gillespie, showed up at Williams' doorstep with a tape of "Get A Job" that the Thunderbirds had recorded for him before hooking up with Williams. Of course he said the Thunderbirds/Silhouettes were under contract to him. There was probably some kind of settlement, but whether monetary or not-very-veiled threats isn't known to the group. (Actually, Ray Edwards had done a record on Nestor in the dim past - 1954 to be exact - issued as by The Dicky Howards Quintette, with Ray Edwards on vocals, the songs were: "Going Down The River" and "Rolling Down The Highway.")


"Get A Job" was very favorably reviewed the week of January 6, 1958, along with Otis Williams & Charms' cover version of "Could This Be Magic," Robert & Johnny's "We Belong Together," the Mello-Kings' "Baby Tell Me," the Ebb Tides' "Franny, Franny," the Channels "Altar Of Love," the Fortunes' "Tarnished Angel," and the Serenaders' "I Wrote A Letter." It was rated a Best Buy the following week.

The song was so popular that Dot Records, one of the finest R&B labels around, actually released a cover by a black group; none other than the Mills Brothers. This couldn't have been something the Mills Brothers wanted to record; they sound ashamed of what they're doing, not even bothering with most of the words. Sadly, however, they cut into sales of the Silhouettes' version and the Silhouettes probably lost out on an overseas tour because of it.

Aside from the cover, there were also "answer" records, lots of answer records: "Got A Job" (Miracles), "I Found A Job" (Heartbeats), "I Got A Job" (Tempos), "I Got Fired" (Mistakes); there were others. The Silhouettes had started a cottage industry in employment songs!

We shouldn't overlook "I Am Lonely" (which Kae Williams actually liked better than "Get A Job"). "Get A Job" was such a monster hit that it completely overshadowed its flip. However, "I Am Lonely" is a great ballad, proving that the Silhouettes could do 'em up slow as well as fast. Rollie McGill doesn't have as much to do on this one, but his playing is superb. This record is one of the best double-sided efforts of the later 1950s.

Once you've got a hit record riding the charts, it's time to hit the tour circuit and make a few bucks. And off the Silhouettes went. They did tours with Sam Cooke, Clyde McPhatter, Alan Freed, and Dick Clark. They were seen on American Bandstand, as well as Dick Clark's Saturday night TV show (did you wear your IFIC button?).

Rick Lewis talked about what the procedure was when an act was booked on American Bandstand: The booking would be set up by some distributor who was trying to push a record. When the group appeared, American Bandstand would pay them union scale for the appearance. The distributor would then reimburse Bandstand for the full amount and the group would have to endorse their checks over to the distributor. The net result of this fiscal merry-go-round is that no one actually got paid for anything!


Around February 1958, the Silhouettes went back into the studio to cut some more tunes. This session yielded "Headin' For The Poorhouse" (with Ray Edwards in the lead) and "Miss Thing," released on Ember in March. While "Poorhouse" never made the noise that "Get A Job" did, I certainly remember it getting a lot of play in New York. Naturally Alan Freed played this tale of woe, which recounted how "all my money turned brown" (slang for "I've got nothing but pennies left"). It was a worthy follow-up to "Get A Job," and should have done better than it did. "Miss Thing," on the other hand, is a so-so rocker that has its moments, but can't compare to "Poorhouse."

On February 17, 1958, along with the Casuals, the Dubs, the Drivers, and Ernie Freeman's Orchestra, the Silhouettes played the Municipal Auditorium in Houston. This was about the mid-point of a 17-day tour around the South and Midwest, which sometimes also contained Thurston Harris and the Sharps.


On March 8, the Silhouettes appeared on "Dick Clark's Saturday Night Beechnut Show" singing "Get A Job." Although they're lip synching, this is the existing film clip of the Silhouettes in their heyday.

"Headin' For The Poorhouse" was reviewed (once again with high praise) the week of March 17, along with the Velours' "Remember," the Casanovas' "You're My Queen," the Penguins' "Do Not Pretend," the Poets' "Vowels Of Love" and the Chanticleers' "To Keep Your Love." Also in March, the Silhouettes performed "Get A Job," live, on "The Big Record," a CBS Wednesday night TV show hosted by Patti Page, which showcased musical talent in both the Rock 'n' Roll and Pop genres.

Actually, "Headin' For The Poorhouse" could have become a hit. They were scheduled to sing it on "Dick Clark's Saturday Night Beechnut Show" and, at the same time, receive a gold record award for "Get A Job." Unfortunately for them, when they showed up at the theater, Dick Clark yelled at them for not having been there for afternoon rehearsal (which no one had bothered to tell them about). Clark wouldn't let them appear, and that, as they say, was the end of that!


April 5 saw the kick-off, in Norfolk, Virginia, of Irvin Feld's 80-day "Greatest Show Of Stars" tour. The Silhouettes found themselves in the company of Sam Cooke, Jackie Wilson, the Royal Teens, Paul Anka, Lavern Baker (whom the Silhouettes would back up from behind the curtain), Clyde McPhatter, Jimmy Reed, the Everly Brothers, George Hamilton IV, Frankie Avalon, the Crescendos, the Storey Sisters, the Monotones, the Playmates, Huey Smith & the Clowns, Jimmy Dell, the Paul Williams Orchestra, and MC Harold Cromer. This package show, crammed into a bus, played all around the United States and Canada.

There was one more Ember record: "Bing Bong," backed with "Voodoo Eyes," released in June 1958. It was reviewed the week of August 14, along with the Chantels' "Congratulations," Shirley & Lee's "All I Want To Do Is Cry," the Deltairs' "You Won't Be Satisfied," the Bobbettes' "The Dream," Johnny Flamingos' "Paradise Hill," Milton Grayson's "As Long As Life Goes On," and Billy Storm's "Angel Of Mine." Both sides, however, failed to chart. "Bing Bong," in my opinion, is nothing special. It probably would have seemed better if it were done by another group; one that wasn't capable of turning out "Get A Job." "Voodoo Eyes," on the other hand, has an interesting arrangement, good lyrics, and nice work by the group. I don't remember ever hearing it on the radio, but if I had, I wouldn't have bought it: the beat is very uncomfortable to dance to.

With poor sales of the last couple of Ember releases, Kae Williams decided to pull the group away from Ember and made a deal with Johnny Vincent of Ace Records to market Junior releases nationally. Thus, you could buy the next couple of records on Junior in Pennsylvania and on Ace in the rest of the country.

Because of the stupendous success of "Get A Job," the Silhouettes had been pushed into recording only up-tempo numbers. Now, with the public not buying, they decided to try a ballad again. This time it was a very nice re-working of the old Basin Street Boys 1946 opus, "I Sold My Heart To The Junkman" (not turned into an up-tempo tune until the Blue-Belles - or the Starlets, if you prefer - version in 1962). The flip was another rocker, "What Would You Do" (led by Ray Edwards), which was, once again, an attempt at recapturing the glory of "Get A Job"; it wasn't bad. Once again released on Williams' Junior label (in the summer of 1958), it started to take off in Philadelphia. This prompted Williams to make another deal, this time with Johnny Vincent's Ace Records of Jackson, Mississippi. Issued on Ace in September, "Junkman" was reviewed the week of September 29, along with Johnny Otis' "Willie Did The Cha Cha," the Aquatones' "Our First Kiss," the Swallows' "Beside You," the Solitaires' "Walking "long," the Fidelitys' "My Greatest Thrill," the Six Teens' "Baby-O," the Unique Teens' "At The Ball," and the Blenders' "My Heart's Desire." Although it was also released on United Artists in September and was a Territorial Tip in Philadelphia by the end of October, "I Sold My Heart To The Junkman" became another no-national-hit for the Silhouettes.

The week beginning November 28 found the Silhouettes at the Howard Theater, in the company of Bobby Freeman, the Elegants, Baby Washington, and Willis "Gator Tail" Jackson's Orchestra.


Their next Junior record was the up-tempo "Evelyn" (which doesn't do it for me), coupled with the nicely-done ballad, "Never Will Part," issued in March 1959. This, too, came out on Ace (in April), but as by "Bill Horton and the Silhouettes."

Another year, another record. Another up-tempo/ballad pairing, this time it was "Bull Frog," backed with "Never," which the Silhouettes recorded in 1960 and Williams leased to 20th Century Fox. The record barely made a dent in anyone's distribution packages, and the Silhouettes "never" even performed either song on stage until 20 years later. This is a shame, because "Never," was very good, with understated instrumentation. "Bull Frog," on the other hand, should have been a hit. It's the cute story of a guy who goes fishing and hears a quartet singing. To his surprise, it turns out to be "a fish, a turtle, a little mosquito/and a big bullfrog singing bass." This was, in my opinion, their best effort since "Headin' For The Poorhouse."

And then the group fell apart. There was a single monster hit that catapulted them straight to stardom. After that, there was nowhere to go but down, and they'd been headed that way ever since.


Bill Horton and Ray Edwards both left the group to pursue "real" jobs. Earl Beal and Richard Lewis got two new members, lead tenor John "Bootsie" Wilson and bass Cornelius "Brother" Brown, who were friends of the group. (In addition, Bootsie was dating Rick Lewis' sister-in-law.) The guys also changed managers, this time to Bill Fox (former owner of Esoteric Records and who also managed the Majors and Garnett Mimms). As the 60s progressed, the Silhouettes turned more and more to a Soul sound.

Ray Edwards then moved to Reading, Pennsylvania and joined a local group called the Invictors. They had a single release on the local Bee label in mid 1962: "I'll Always Care For You"/"I Don't Wanna Go." In 1963, Bee issued another Invictors side, "Carrie Lou," calling the group the Termites. The flip, "Give Me Your Heart," although credited to the Termites, is by a completely different (and unknown) group.


In 1962, the Silhouettes had a session for Herb Slotkin's Grand Records, which resulted in "Wish I Could Be There" and "Move On Over (To Another Land)." "Wish" was a nice early 60s ballad, gravitating toward Soul. "Move" is a medium-tempo tune, with a big arrangement (including violins), that shows an Impressions influence. The record did well locally, prompting Grand producer Jerry Ragovoy (a longtime pal of Bill Fox) to try his luck with them at Imperial Records.


In November 1962, Imperial released "The Push" (written by Van McCoy, who was about 13 years away from having a nationwide smash with "The Hustle"). The flip was "Which Way Did She Go," a medium-tempo soul sound. Again, sales were ok locally, and "The Push" started a small dance craze, although it was one minor part of the "Era of (Mostly) Forgettable Dances."


In July 1963, they left Bill Fox, returned to Kae Williams, and recorded their final Junior record: "Rent Man"/"Your Love (Is All I Need)." "Rent Man" was, of course, another try at "Get A Job" (which the group chants at the end). It's the story of the poor guy who doesn't know what to do when the rent man comes around (yes, that was a time when many tenants' rents were still collected in person). It could have been a hit. The flip was another early 60s Soul ballad. When this poorly-produced effort failed to take off, the Silhouettes finally severed their connections with Kae Williams and continued on without a manager. While they continued to work, there would be no more recordings for four years.


Bill Horton hadn't been idle either. In late 1964, he recorded a couple of sides, backed by the Dawns (a group from his neighborhood: Joe Moody, George Willis, and Robert Byrd). The sides were: "Like To See You In That Mood" and "Shadow," and they were issued on the Lawn label (a subsidiary of Swan), as by "Bill Harton [sic] and the Dawns." As far as anyone can tell, the Lawn record was only released as a DJ copy.

In 1967, there was a second Bill Horton release. This time on Philadelphia's Kayden Records, the Dawns are only on one side (although uncredited): "I Wanna Know." The flip is a Bill Horton solo, over which a female group was dubbed.


March 1967 saw the Silhouettes (as the "New Silhouettes," although the personnel remained the same) with a new release on Jamie: "Climb Every Mountain" (from The Sound Of Music)/"We Belong Together." While it had more of a contemporary Soul sound, once again, there was no impact.


In 1968, there was a Silhouettes album. Issued on Goodway, it had the somewhat prolix title: "The Original And New Silhouettes - 58/68 - Get A Job," and featured both old and new songs from the group. Songs by the original group were: "Get A Job," "I Am Lonely," and "Bing Bong Lover" ("Bing Bong" retitled). The second group's oldies were: "Rent Man" and "Your Love," as well as the prior year's "Climb Every Mountain," and "We Belong Together." This is certainly a good selection from 10 years of the Silhouettes.

New on the album were: "Get A Job" (a re-sung 1968 version), "Gaucho Serenade," and "Not Me Baby," all recorded at Bell Studios in New York. Interestingly, the latter two songs were also pressed on a 45, but were only included in the LP packaging; they weren't sold separately. Goodway, owned by a firm of printers, made a deal with the Sears, Roebuck chain to market the LP. The re-sung "Get A Job" is hard to categorize. On its own, it's a good Soul tune; compared to the original (which was also included on the LP), it's close to a desecration.

While the three new songs on the album were sung by the group which had been together since 1961: Earl Beal, Richard Lewis, John Wilson and Cornelius Brown, before the album jackets had been made up, Cornelius had left. Therefore, his replacement, Otis Lewis (whom John Wilson didn't remember), got credit in the liner notes (although Brown was in the accompanying photo). Brown subsequently returned, but by then it was too late to change things.


And that was really it. The Silhouettes fell apart and Bill Horton abandoned his solo career. However, it's not the end of the story. In 1980, Bill Horton, Raymond Edwards, Richard Lewis, and Earl Beal reunited for their first appearance together in close to 20 years. Their reception was overwhelming and the group appeared at oldies concerts on and off throughout the 80s.


In 1982, they released an album of nine newly-recorded tunes on the CRS label. Entitled Workin' Hard, the LP had only limited distribution. It may not have sold many copies, but it proved that the Silhouettes were still around and singing as well as ever.

Their last performance together occurred in late 1993. There will never be another, as all six recording members of the Silhouettes are deceased: Cornelius Brown passed away in 1991, Bill Horton in January 1995, Raymond Edwards in 1997, Earl Beal in 2001, Richard Lewis in 2005, and John Wilson (who'd become a minister) in 2009.

The Silhouettes left us a legacy: the joy of a simpler time. A time when there was no phrase "sex, drugs, and rock 'n' roll." There were only groups struggling to make an impact on a public that wanted to dance and enjoy some good music. Thanks to the Silhouettes, we were able to do that for a while.


Special thanks to Val Shively.


While you're in a Silhouettes frame of mind, check out Shana Lewis' Silhouettes site. She's the daughter of Richard Lewis




THE SILHOUETTES (first group)
(all leads by Bill Horton, except as noted)
JUNIOR
391 Get A Job/I Am Lonely - 11/57

EMBER
1029 Get A Job/I Am Lonely - 11/57
1032 Headin' For The Poorhouse (led by Ray Edwards)/Miss Thing - 3/58
1037 Bing Bong/Voodoo Eyes - 6/58

JUNIOR
396 I Sold My Heart To The Junkman/What Would You Do (led by Ray Edwards) - summer 58

ACE
552 I Sold My Heart To The Junkman/What Would You Do (led by Ray Edwards) - 9/58

UNITED ARTISTS
147 I Sold My Heart To The Junkman/What Would You Do (led by Ray Edwards) - 9/58

JUNIOR
400 Evelyn/Never Will Part - 59

ACE
563 Evelyn/Never Will Part - 4/59

20th CENTURY FOX
240 Bull Frog/Never - 60

ACE
552 I Sold My Heart To The Junkman/What Would You Do (led by Ray Edwards) - 4/62
Re-released to compete with the Blue-Belles' version

UNRELEASED (unknown recording date)
Vision In The Night

CRS
03 Workin' Hard - 82
Side 1
I Wonder Where
Once In A Lifetime
I Want To Be With You
Someone
Side 2
She's Gone
Workin' Hard
You Left Me
Lovely Love Affair
Making Believe



THE SILHOUETTES (second group)
(all leads by John Wilson)
GRAND
142 Wish I Could Be There/Move On Over (To Another Land) - 62

IMPERIAL
5899 The Push/Which Way Did She Go - 11/62

JUNIOR
993 Your Love (Is All I Need)/Rent Man - 7/63

JAMIE (as the "New Silhouettes")
1333 Climb Every Mountain/We Belong Together - 3/67

GOODWAY
G101 Not Me Baby/Gaucho Serenade - 68

GLP-100 The Original And New 58/68 - Get A Job - 68
Side 1:
Get A Job (original group)
I Am Lonely (original group)
Rent Man
Your Love (Is All I Need)
Bing Bong Lover (original group)
Side 2:
Get A Job [re-sung]
Not Me Baby [new]
Gaucho Serenade [new]
Climb Every Mountain
We Belong Together



BILL HORTON
LAWN (Bill Harton [sic] & accesskey="" Dawns)
241 Like To See You In That Mood/Shadow - 64

KAYDEN (Bill Horton)
403 I Wanna Know (with the Dawns [uncredited])/No One Can Take Your Place (female group) - 67



RAY EDWARDS
NESTOR (The Dicky Howards Quintette [vocal by Ray Edwards])
17 Rolling Down The Highway/Going Down The River - 54

BEE (The Invictors - Ray Edwards is the bass)
1117 I'll Always Care For You/I Don't Wanna Go - 6/62
1825 Carrie Lou/Give Me Your Heart - 3/64
NOTE: Both sides were credited to the "Termites".
"Carrie Lou" is by the Invictors; the flip is by a completely different (and unknown) group.



Unca Marvy's Home Page
More Articles