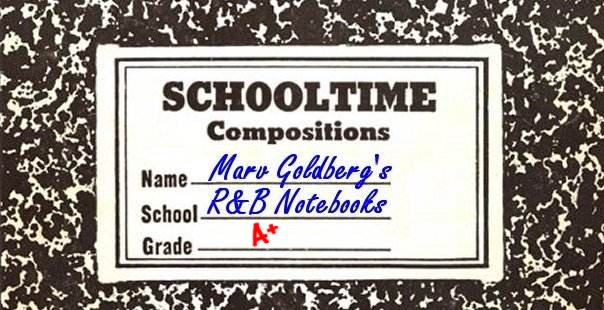 The Sly Fox

By Marv Goldberg

Based on interviews with Eugene Fox


© 2001, 2009 by Marv Goldberg
Eugene Fox just wanted to be a sax player. Instead, Ike Turner got him to record a few vocals (some singing and some talking), and provided us with some great R&B fun.

Eugene Fox was born in Clarksdale, Mississippi, in 1928. For three years he was a tenor sax player in an army band. Upon his discharge, he came back to Clarksdale and joined Dr. Eugene Mason, a dentist, who was starting an 18-piece blues band called the Top Hatters.

Another resident of Clarksdale was Izear "Ike" Turner, who was born there in 1931. Playing piano and guitar, he was another member of the Top Hatters. At some point he brought the band down to a more manageable size and renamed it the Kings Of Rhythm His big break came in mid-1951, when the band's recording of "Rocket 88" soared to number 1 on the R&B charts. With Jackie Brenston (possibly Ike's cousin) doing the vocal, it was released as by "Jackie Brenston and his Delta Cats."

"Rocket 88" was recorded in Memphis for the not-yet-legendary Sam Phillips (who leased it to Chess Records), and Ike decided that his future lay in not only fronting a band, but in getting involved with the music business. Thus, he became a talent scout both for Chicago's Chess Records and Los Angeles's Modern Records.

A couple of years later, while the Kings Of Rhythm were in Florida, Ike became ill. He broke up the band (I suppose I have to say "dis-banded" it) and returned to Clarksdale to recover, at which time he formed a new aggregation. In October 1953, Eugene Fox learned that Turner was looking for a sax player and ended up with the new Kings Of Rhythm. At the time they were: Ike Turner (guitar), Annie Mae Wilson (Ike's wife <or at least his "old lady" in some capacity>, piano), Jesse Knight, Jr. (Ike's nephew, bass), Willie "Bad Boy" Sims (drums), Eugene Fox (tenor sax), and a singer named Johnny "Brother" O'Neal (aka "Brother Bell" and "Scarface Brother"). In the spring of 1954, singer and drummer Billy Gayles, would be added.

What Fox didn't know was that Turner was going to make a performer out of him. Practice sessions were held at Ike's house and, probably on February 22, 1954, they met at radio station WROX, where they used the off-air time from midnight to 5:00 am to record a couple of semi-bizarre numbers. (Ike had been a DJ on WROX when he was a teenager. Whether or not he was working for the station at this time is in dispute.)


The first of these numbers was called "The Dream." In it, Fox is heard talking to a woman at a party. The voice of "Ann" was provided by pianist Annie Mae Wilson. (Note that this isn't Annie Mae Bullock, who would later become Tina Turner; Ike hadn't yet met her at this point.) In "The Dream," Fox is overjoyed that Ann's husband "Sam" (called "Sambo" in unreleased takes) has "kicked the bucket," so they don't have to bother murdering him. Of course, they've been carrying on behind his back. Fox has been drinking a lot, and passes out. He dreams that the ghost of Sam (whose voice is also done by Fox) visits him to announce that he's going to boil Fox in oil for having an affair with his wife. Fox tries to bargain with Sam: he'll pay him the $2.00 he owes him as soon as he gets to heaven, and Sam can have his wife back. C.V. Veal, a drummer who presumably worked for WROX, does the sound effects (mostly footsteps). You can hear Ike's ghostly guitar and what sound like some drums, unless they're part of the sound effects.

The other soap opera recorded that night was "Sinner's Dream." It has a similar plot, wherein the dying Fox is approached by "Mr. Death" and told "you have nothing to fear" (as it turns out, Death lies). "Ann" is there again, and Fox asks her forgiveness for all the wrongs he's done her. He also tells her to have "Sam" (who's otherwise unidentified) forgive him too. Ann calls the doctor, but it's too late. Death takes charge of Fox, who soon notices that they're going down instead of up. Death keeps telling Fox that he has nothing to fear, but finally hands him over to "Mr. Devil." The Devil tells Fox "You've served me well, my boy," but having no further use for him, casts Fox into a pit in hell. Once again, Fox did all the male voices (the doctor, "Mr. Death," and "Mr. Devil") and Annie Mae Wilson reprises her role as "Ann."

A short time later, Fox recorded another tune, called "Stay At Home," this time at a "little place that we leased." With the Kings Of Rhythm in the background, this was more of a regular song, written by Fox himself.

In March 1954, "Sinner's Dream" and "Stay At Home" were released on the Checker label, as by "Eugene Fox." Checker was a subsidiary of Chess, with which Turner had ties. Both sides got very good reviews the week of March 20, 1954, the same week that the Sparrows' "Hey," the Meadowlarks' "LFMST Blues," Jimmy Forrest's "Flight 3-D,' and Louis Jordan's "I'll Die Happy" were reviewed.

In March or April, Ike Turner set up some recording equipment at his Clarksdale house, and it was there that some other songs were recorded: "Hoo-Doo Say," "I'm Tired Of Beggin'," and "My Four Women." Fox thought that they were only practicing, and was surprised when these were eventually released.


Fox ended up staying with Turner's band a little less than a year. Ike took the Kings Of Rhythm up to St. Louis in the summer of 1954, and Fox decided not to go along. "I wasn't a singer and I wasn't really a musician like those fellows were," says Fox. Instead, he went to Chicago to get a job, but ended up back in Clarksdale going to college.

The first two songs that had been recorded at Turner's house, "Hoo-Doo Say" and "I'm Tired Of Beggin'," were issued on Spark Records (owned by Lester Sill, along with Jerry Leiber and Mike Stoller) in December 1954. "Hoo-Doo Say," with Ike Turner and bassist Jesse Knight providing background vocals, was about Fox trying out voodoo on his girl. "I'm Tired Of Beggin'" is more of a straight song. This time, he's billed as "The Sly Fox," and the writer credit (both sides) goes to "Jo Jo." (Fox has no idea who this might have been; it's probably Chicago songwriter Jo Jo Adams.)

The record got good reviews the week of December 18, 1954, along with the Charms' "Ling Ting Tong," the Counts' "Let Me Go Lover," the Rivileers' "For Sentimental Reasons," the Chordcats' "A Girl To Love," Wynonie Harris' "All She Wants To Do Is Mambo," Louis Jordan's "Fat Back And Corn Liquor," the Jewels' "Rosalie," and the 5 Scamps' "With All My Heart."

Meanwhile, three takes of "The Dream" had been sold to RPM Records (a subsidiary of Modern, with which Turner also had ties). The longest of the three was broken up into a Part 1 and a Part 2, and, with him billed as "The Fox," was released around November 1954. (So Fox, the reluctant recording artist, now had two records out at the same time.) Writer credit was given to "Ling," which should come as no surprise; "Ling" was one of the pen names used by the Bihari brothers (owners of Modern) when they wanted to get songwriting royalties (which was usually). "Sam Ling" identified Saul Bihari; other names used were "Taub" and "Josea" (for Joe and Jules Bihari).

Around April 1955, Spark released the last title that had been recorded at Ike Turner's house about a year earlier: "My Four Women." It's flip was "Alley Music." Songwriter credits on both sides went to Chuck Kaye and Joel Kaye, who just happened to be sons of Lester Sill (although Leiber and Stoller possibly used those names as pseudonyms for themselves).

In "My Four Women," Fox recounts the history of his sad love life. His first woman "had too many irons in the fire" [that is, she cheated on him] and he had to let her go. The second was "a real square," so he also had to let her go. The third took the money he gave her for rent and spent it on "shoes for her feet" and a general good time; of course, he had to let her go. The last one "flirted with all the studs," but her major fault was that she was messin' with his gold. Therefore he had to let her go too. At least he admits to killing number four (we're not sure about the others), but Fox isn't worried, he only got 99 years.

The flip, "Alley Music," is my favorite. The Sly Fox is talking to a girl he meets; a surreal one-sided conversation, which has the line "You say your mama plays baritone sax for Big Jay McNeely? Can I have your autograph?" He also says, of the guy doing the background echo, "That's my brother singing that song," however, it isn't, and Fox didn't remember who's doing it or why he said that. Actually, the reason that Fox couldn't remember why he spoke those lyrics is because he didn't speak them at all! Wonder of wonders, "Alley Music" isn't even by him! For more on this, let's turn to the obituary written by Jim O'Neal (based on 1973 and 1977 interviews with Fox) for Juke Blues, parts of which are reproduced below, with permission.



Eugene Fox, who spent years trying to live down his brief moment of fame with Ike Turner's Kings of Rhythm, died of cancer in Clarksdale, Mississippi, on July 11, 2000. Fox, a retired high school principal, achieved notoriety in 1954 with his novelty single for Checker, "Sinner's Dream," a devilish concoction of Ike's, but the ghostly recording came back to haunt him after he left Ike to begin a new career as an educator....

"Sinner's Dream" (which Ike had also recorded with Johnny O'Neal in the lead role at Sun as "Johnny's Dream") became a routine at local nightclubs where Fox and his cohorts would say their lines in a darkened room, lit only by the glow of the band's amplifiers.... "I just didn't like it. But I guess it was just some people like it, it was just funny or a novelty or somethin'. To me, it made me look like a fool. It was quite popular around Clarksdale at one time, but after I started teachin' I told Early Wright [DJ at the local radio station, WROX] to stop playin' it. You know, 'cause children used to kid me about it when they were at school. It was really a silly record, and if anyone would really listen to it, the announcers here thought it should be more religious than blues. But it was really designed for just an entertainin' record, you know. No dance or anything, just really talk.... It was just the idea a local boy had a record, that's all. To me it was just a record, and I felt ashamed most times. I never did keep a copy around the house. If anybody asked me where was a copy, I'd tell him I didn't know. That was the truth." An added blow to Fox's dignity came when he once stumbled while performing in the dark: "The last time I did it I fell over the amplifier and split my pants behind and so I never did do it anymore."

Fox's short recording career also included what might be viewed as Acts II and III of the "Sinner's Dream" morality play, the two-part RPM release "The Dream" (in which the ghost of the departed Sambo returns to haunt Fox for cheating with Mrs. Sambo, played by Ike's girlfriend Annie Mae Wilson), and three more sides (all from 1954) which were released under the name "The Sly Fox" on A.L. Stoller's Spark label from Los Angeles. [NOTE: A.L. Stoller is Mike Stoller's father and one of the owners of Spark.] Fox's work, both his spoken "Dream" parts and his gruff vocals on "Stay at Home," "Hoodoo Say," and others, was invariably entertaining, but Fox later dismissed it all: "It was somethin' I didn't want to do anyway. It was somethin' Ike wanted to do. I knew I wasn't a singer, and I just could play the horn the way the man wanted me to play, you see. But I wasn't no singer. It was Ike's idea. He thought, because I had a gravel voice, it'd be better if I did it, you see. I never sang. I don't sing. 'Cause the other side ["Stay at Home"], now if you would ever hear that side, you would know I can't sing! That's the truth. No sir, I am not a vocalist. Could hardly carry a tune." Fox couldn't remember some of the Spark sides at all [or even recognize them when they were played for him] - but in one case understandably so, since "Alley Music" was performed not by Fox, but by sly songwriters Jerry Leiber and Mike Stoller, who threw together a flip side for the second Sly Fox single, since they'd only acquired three tracks from Ike. [NOTE: The vocal on "Alley Music" was by Jerry Leiber, with Mike Stoller on piano and presumably doing the background echo.]

Fox said he played with Ike for only one year, but that happened to be the historic period when Ike ran a recording studio in Clarksdale for Modern Records. While "Sinner's Dream" was recorded at WROX by DJ John Friskillo (who received writer's credit on the Checker single), other sides were done at the studio or at Ike's house, by Fox's recollections. "Ike was tryin' to start makin' some records, see. And we recorded for a quite a few bands....

Ike's Clarksdale recording operation came to a quick halt, as Fox recounted: "We had a lot of trouble out of the police. We were in a white neighborhood, see. And we would go in there and start practicin', let's say, about four o'clock in the afternoon. Well, we'd stay there till about ten. And then after ten we would stop the practice, 'cause we knew we would be disturbin' the people in the area. But anyway, evidently there were some complaints into the police station about that and so the man came on out there, throwed us out. I think this happened in May, or in the either latter part of April or May, when they put us out of the little building that we was in." Racial tension, not the noise level, was often said to be the motivating factor in Ike's ouster; his open association with Joe Bihari of Modern did not sit well with some locals, nor did the new Buick he drove, courtesy of the Biharis. However, the studio wasn't ransacked and burned, as some reports have sensationalized events. Ike simply moved on to a new location: his house at 304 Washington.

"So Ike took all this equipment, and set it up in his house. He used curtains and things to try to make the proper acoustics, to keep the sound from bouncin' back. But it didn't work too well there, so finally we just stopped. I guess we was over there about a month before he left and went to St. Louis. He stayed here until June of '54. And I told him I was goin' to Chicago. And that's when I went to Chicago to try to find me a job, see."

In Chicago, Fox never found a job but did sit in on saxophone with a band at a South Side tavern for a while (he remembered neither the band's name nor the club's). Figuring that he was a Chess/Checker artist thanks to "Sinner's Dream," he went to the Chess offices hoping to pick up some money. In a March 1954 Billboard ad for the record, Chess had proclaimed: "We predict: 'This will be our biggest record in 5 years." But "Sinner's Dream" never even made the charts, and when Fox showed up, he recalled, "I got around there, nobody know nothin' 'bout me! Didn't nobody know anything about me. So I didn't feel bad. I just called home. Mama sent me some money, I just went on to school. They had sent me a one-way ticket to Jackson, so I'd go to school. That was in fall of '54. So I got a scholarship down there in music, and just played with a band, and I had two more years to do, so I did those two years down in Jackson."

After graduating from Jackson College (now known as Jackson State University), Fox took a teaching job in Clarksdale and, though he asked WROX not to play his record anymore, he continued to play music until about 1962 with C.V. Veal's band, C.V. and the Shufflers. Finally, low pay and rigors of the nightlife led him to bequeath his tenor saxophone to C.V. and the band's sax player, Jackie Brenston. He reflected, "Out of all them experiences and runnin' up and down the road, and bein' in fights and scrapes, and things of that nature, it just took all interest from playin'. Keep you up late at night. Gonna be drinkin' if you're up late at night, see, and so after that, my family started so I just put it down."...

Fox's retirement from music was permanent; he never again participated in the local blues scene, though he did hear from Ike from time to time, and had only good things to say about his former bandleader. "He always had the ability. He was a good manager. He knew how to handle himself. He knew how to get engagements. He knew how to entertain, you see . . . If he's in this area, he'll stop by the school and play for nothin'. He's a real good fellow."

Fox, born in Sumner, Mississippi, on October 12, 1928, was a well-liked and respected educator in the Clarksdale community. He became assistant principal and then principal at his alma mater, Coahoma Agricultural High School, where he had begun his musical career in the marching band. In his early days he also worked with a community band organized by Dr. Eugene Mason, the Tophatters, and Clayton Love, in addition to serving three years (1950-53) in the U.S. Army as a full-time musician ("I didn't take any training, I didn't fire a gun, didn't clean it. All I did was play music."). He retired from his principal's job in 1984 and spent his remaining years quietly at home.

As he summed it up, "That's all it is about my little musical experience, you know. I enjoyed playing with the fellows and I enjoyed the hours. But it was exciting, though. An adventure, I'll tell you that."


Fox was still living in Clarksdale at the time of his death, from cancer, on July 11, 2000.


Special thanks to Dick Reicheg, Victor Pearlin, George Moonoogian, and Peter Gibbon.


CHECKER (as Eugene Fox)
792 Sinner's Dream/Stay At Home - 3/54

RPM (as The Fox)
420 The Dream, Part 1/The Dream, Part 2 - ca. 11/54

SPARK (as The Sly Fox)
108 Hoo-Doo Say/I'm Tired Of Beggin' - 12/54
112 My Four Women/Alley Music [see NOTE] - ca. 4/55

NOTE: "Alley Music," although credited to "The Sly Fox" (and therefore, by implication to Eugene Fox),
was actually performed by Leiber & Stoller.



Unca Marvy's Home Page
More Articles