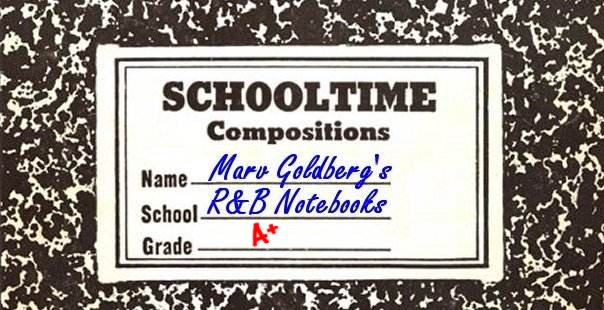 Sonny Gordon & the Angels

By Marv Goldberg

based on interviews with Donald Morris,
Leamon Crooms, and Frank Grier


© 2009 by Marv Goldberg
Sonny Gordon and the Angels were another of the "classic" groups from Philadelphia in the mid-50s. William "Sonny" Gordon had started his singing career in the late 40s in the choir at Sulzberger Junior High School in West Philadelphia. Overseen by Miss Joy Goings, it was your average, everyday school choir, containing, among others, George Grant (Castelles), Billy Taylor (Castelles), Octavius Anthony (Castelles), Sonny Gordon (Angels), George Tindley (Dreams), George Pounds (Cherokees), Karl English (Cherokees), Melvin Story (Cherokees), and Solomon Burke.

In 1950, Sonny (whose mother was an organist for Clara Ward) graduated to Overbrook High School, along with a neighborhood friend, Frank Grier (tenor). They started singing with a couple of other guys from the neighborhood (West Philly, north of Market), Donald Morris (baritone) and Leamon Crooms (bass), who attended Dobbins Tech. With the Ink Spots, the Ravens, and the Orioles as idols (especially the Orioles), the four began street-corner harmonizing as the Angels. A fifth member was guitarist Robert "Sonny" Brockington, Frank's second cousin. They were all around 16 at the time.

To practice, they sang lots of Orioles songs. ("We tried 'em all," says Leamon.) Frank remembers them practicing "I'm Going To Live My Life Alone" (a 5 Red Caps tune from 1943), as well as some Dominoes songs.


After they'd been together for a while, Leamon Crooms left the group, to be replaced by bass Charles Wright. Frank Grier also left for a short while; his replacement was second tenor Matthew Stewart. One night, Sonny Gordon, Donald Morris, Charles Wright, Matthew Stewart, and Sonny Brockington went up to the Apollo Theater in Harlem and captured first prize in their Wednesday night amateur show. The guys were invited back the next week to defend their win, but couldn't manage to triumph a second time.

Soon, Frank returned and, after about a year's absence, Leamon re-joined also. Thus, for the rest of their career, they appeared with their original members.


And then there was Grand Records. "Right up the avenue, where we all bought clothes and food," says Leamon, was Treegoob's (at 41st and Lancaster). This was basically an appliance store that also sold records. As a sideline, proprietor Herb Slotkin and his partner, Jerry Ragovoy, owned the Grand label.

The Angels would stop in from time to time, and one day, in mid-1954, started talking to Slotkin about singing. At that point, Grand had already recorded the Castelles, the Belltones, the Carter Rays, and the Cherokees. When Slotkin and Ragovoy found out that there was another local group, they attended some of the Angels' rehearsal sessions and, on August 30, 1954, the Angels signed a recording contract.


Soon, they'd recorded a pair of sides: "Wedding Bells Are Ringing In My Ears" (led by Sonny Gordon) and "Times Have Changed" (all). These were released in October 1954, but not sent out for review. However, Grand mentioned it in an ad in the October 9 edition of Billboard, while trumpeting "The Castille's [sic] Greatest" ("I'm A Fool To Care"/"Marcella").

"Wedding Bells Are Ringing In My Ears" did well in Philadelphia, making Billboard's R&B Territorial Best Seller chart the week of October 16 (and for several weeks after that). Other songs on the Philadelphia chart were Ruth Brown's "Oh What A Dream," Faye Adams' "Hurts Me To My Heart," Roy Hamilton's "Ebb Tide," the Midnighters' "Annie Had A Baby," and the Drifters' "Honey Love."


While they never had a manager, Leamon says that both Georgie Woods ("the man with the goods") and Kae Williams (both DJs on WHAT) looked after them and found jobs for them. Donald also added Jocko to the list of DJs that got them little jobs after "Wedding Bells Are Ringing In My Ears" was released.

However, national hits are what bring in the money and when "Wedding Bells Are Ringing In My Ears" failed to take off nationally, Grand issued a second pairing: "Lovely Way To Spend An Evening" and "You're Still My Baby," in January 1955. Both were led by Sonny, with Donald Morris on the bridge of "Evening."

This time, Grand sent the record to be reviewed, and on January 15, 1955, both sides were rated "good." Other reviews that week were for Buddy Johnson's "Upside Your Head," Gene & Eunice's "Ko Ko Mo," the Roamers' "Deep Freeze," the Flamingos' "Dream Of A Lifetime," the Mellows' "Smoke From Your Cigarette," the Platters' "Maggie Doesn't Work Here Anymore," Lula Reed's "Rock Love," the Eagles' "I Told Myself," and the Medallions' "The Telegram."

Did the Angels get much work from their two records? Nope. They made very few appearances. Leamon remembered appearing at the Troc, the Met (with Buddy Johnson and Sonny Stitt), and the Uptown Theater (all in Philly). There were also the Harmiel Inn, the Dew Drop Inn, and the Tippin' In (all in southern New Jersey).

A big problem was that Donald had a job, a good one. He'd worked for the Philadelphia Water Department since January 1953, when he was one week out of high school, and didn't think endangering that job by traveling was a good idea. He was married (as were most of the others) and wisely wasn't willing to risk a steady paycheck for the uncertainties of life on the road. Therefore, not long after "Lovely Way To Spend An Evening," when Herb Slotkin started talking about a tour, Donald quit.

This didn't sit well with Sonny Gordon, who wanted a career in entertainment more than anything. Seeing nothing happening with the Angels, he quit too. Not being otherwise employed, he had little to risk in pursuing his dream. Nothing seems to have happened immediately, but by 1960, he'd joined the remnants of Lee Andrews' Hearts (later the "Famous Hearts"). He was also with Al Banks' Turbans on their Imperial recordings. (You can see by the discography that he may have been singing with both groups at the same time.) After this, Sonny Gordon disappears from the landscape. (There's a single solo release by Sonny Gordon on King Records' Bethlehem subsidiary from June 1962; it's not certain if this is him.)

Sonny Brockington took his guitar and joined up with saxophonist Lynn Hope's band for a while. He later recorded with Lynn's brother, drummer Billy Hope, as part of Billy Hope and the Bad Men.


The Angels were history, but they weren't quite ready to give up. Without Sonny Gordon, there was no question of doing any touring, so Donald Morris returned as the new lead singer. They recruited Frank Grier's wife's cousin, Roberta Roots (alto), as the fourth member of the re-formed Angels. While they practiced, they never made any appearances. It was all over by 1957, when Leamon joined the Air Force (he'd end up spending 23 years with them). After that, Frank put together a succession of groups called the "Frank Grier Quartet" (including one that recorded for Swan in 1958).

After spending the 60s and 70s singing in Philly clubs, Sonny Gordon died in a fire on January 2, 1986. In 2009, the rest of the members are still alive.

The Angels had their small moment of glory with "Wedding Bells Are Ringing In My Ears," but in all honesty, they were just a tiny blip on the radar of Philadelphia recording, never having a national hit like the Turbans or Lee Andrews and the Hearts.

Special thanks to Gloria Gordon, niece of Sonny Gordon.




SONNY GORDON & THE ANGELS
GRAND
115 Wedding Bells Are Ringing In My Ears (SG)/Times Have Changed (ALL) - 10/54
121 Lovely Way To Spend An Evening (SG/DM)/You're Still My Baby (SG) - 1/55


LEADS: SG = Sonny Gordon; DM = Donald Morris



SONNY GORDON'S SUBSEQUENT CAREER
CHANCELLOR (with the Hearts)
1057 It's Unbelievable/On My Honor - 8/60

IMPERIAL (with the Turbans; he leads both sides of 5847)
5807 Six Questions/The Lament Of Silver Gulch - 12/61
5828 This Is My Story/Clicky Clicky Clack - 3/62
5847 I Wonder (I Wanna Know)/The Damage Is Done - 5/62

GOWEN (with Lee Andrews & the Hearts)
1403 Together Again/My Lonely Room - spring 1962

BETHLEHEM (solos; not certain if this is him)
3017 (I'm Gonna) Tell On You/Don't Leave Me - ca. 6/62

GUYDEN (with the Famous Hearts)
2073 Aisle Of Love/Momma - 11/62



FRANKIE GRIER QUARTET
SWAN
4019 Oh Gloria/Lonesome For You - 10/58



Unca Marvy's Home Page
More Articles