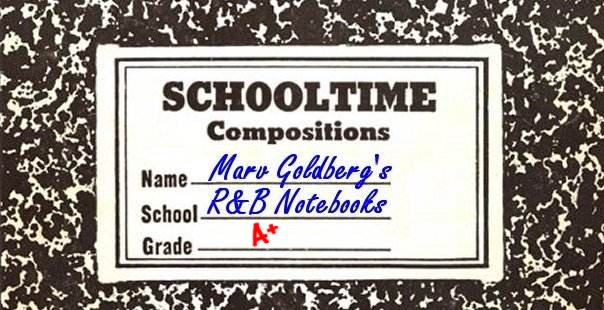 The Souvenirs

By Marv Goldberg

Based on an interview with Alvin Johnson


© 2002, 2009 by Marv Goldberg
As I have stated many times before, record companies created the sound we got to hear in the 50s. Pop singing was discouraged in favor of R&B and R&R. Alvin Johnson wanted to be a pop singer; the rest of the group opted to be "Rock and Roll Stars." It will remain an unanswered question whether the group could have made it in pop; we know they didn't make it in Rock and Roll.

In 1954, when Alvin Johnson got out of the service, he found that the Rabun brothers, Otis and Arthur, had moved next door. As they all wanted to be entertainers, they started singing together. Alvin's brother, Edwin, was recruited too, as well as another friend, Abraham Watkins. They met Alex Alexander, a former gospel singer, who managed them and taught them to sing harmony. By the time the group finally got it together, it was 1956 and they were: Otis Rabun (first tenor), Alvin Johnson (second tenor), Abe Watkins (second tenor), Edwin Johnson (baritone), and Arthur Rabun (bass).

They practiced R&B hits of the day and even had a group harmony version of "Hound Dog," but Alvin secretly yearned to be a pop singer. The others wanted to be stars so badly, however, that Alvin kept his dreams to himself.

When they felt they were ready, they began to make the rounds of record companies: Epic, Capitol, Checker, and King. Epic wanted them to do old standards (such as the Platters would do in the future), but the rest of the group (being younger than Alvin) wanted nothing but the "now" sound.


Finally manager Alex Alexander took them to Dootsie Williams' Dooto Records and their recording career began (and just about ended). Their signing was announced in January 1957 and it looks like they had only a single four-song session: "So Long, Daddy" (led by Alvin Johnson), "Alene, Sweet Little Texas Queen" (fronted by Otis Rabun), "Double Dealing Baby" (Otis again), and "Look At A Fool" (Arthur Rabun).

In February, Dooto released "So Long, Daddy" backed with "Alene, Sweet Little Texas Queen." The disc was reviewed on March 23, 1957, along with Chuck Willis' "C.C. Rider," Ivory Joe Hunter's "Love's A Hurting Game," Mickey & Sylvia's "Dearest," the Coasters' "Searchin'," the Clovers' "Here Comes Romance," the Paragons' "Florence," and the Metrotones' "Skitter Skatter." "Double Dealing Baby" ended up on the Best Groups In Rock 'n Roll LP (which was issued both as Authentic AUL224 and Dooto DL224) later in 1957.

Since their only single did not do well, the Souvenirs' appearances were limited to Los Angeles and a few surrounding communities (San Pedro, Bakersfield, Fresno). After the recordings, Abe Watkins quit and was replaced by Dean Heath, a tenor who was groomed to take over the lead.

In 1958, they cut some sides for Lee Rupe's Ebb label, but those were never released. One of these was "Voodoo Love" and another was "Bump De Bump" (however, even though those sides have found their way onto a CD, it's unclear if "Bump De Bump" is by them or if they're doing a backup to Robin Martin. If the latter is the case, it was released as Ebb 137. The sides were not released as Ebb 141, regardless of what the CD's liner notes say.

Although this was the end of their recording career, the Souvenirs stayed together, on and off, until the early 60s.

But this wasn't the end of the road for the Johnson brothers. Back in early 1955, Alvin Johnson, along with J. Scott Johnson, Jr. (who was probably another relative) had written "Something's Going On In My Room," which was recorded by Daddy Cleanhead. In 1957, they composed "Snowball" for the Robins.

By 1958, Alvin and Edwin Johnson had teamed up to write for the Robins: "Quarter To Twelve," "It's Never Too Late," "Talk, Talk, Talk," "Sufferin'," "Live Wire Suzie," and "Whole Lot Imagination" were all penned by the Johnson brothers. Speaking of the "Johnson Brothers," Alvin and Edwin also recorded "Casting My Spell" and "Zombie Lou" under that name for Valor in 1958.

Although most R&B fans cringe when they hear the word "Pop," it's interesting to think that many of the best R&B groups, given a choice, would have sung pop and modern harmony instead. Who knows? We might have liked the result.


Special thanks to Ferdie Gonzalez and Neil Pellegrin.



THE SOUVENIRS
DOOTO
412 So Long Daddy (AJ)/Alene, Sweet Little Texas Queen (OR) - 2/57

UNRELEASED DOOTO
Double Dealing Baby (OR)
Released on the Best Groups In Rock 'n Roll LP (which was issued both as
Authentic AUL224 and Dooto DL224 in late 1957)
Look At A Fool (AR)

UNRELEASED EBB
Voodoo Love (OR)
Bump De Bump [see NOTE]

NOTE: There is a song called "Bump De Bump" by Robin Martin on Ebb 137. It's unclear if this has the Souvenirs backing him up or if they also recorded the same song, which was never released.


LEADS: AJ = Alvin Johnson; OR = Otis Rabun; AR = Arthur Rabun



THE JOHNSON BROTHERS
VALOR
2006 Casting My Spell/Zombie Lou - 58



Unca Marvy's Home Page
More Articles