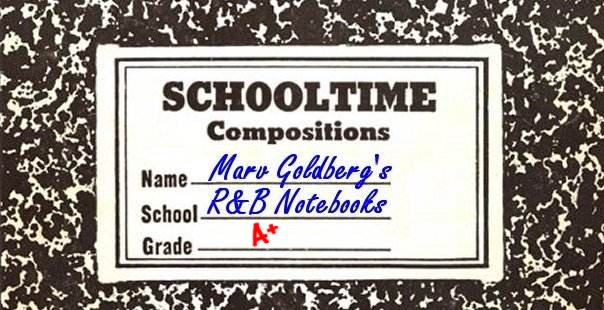 The Sparrows

By Marv Goldberg

based on interviews with Perry Heyward,
Leo Fuller, and Freddy Johnson


© 2003, 2009 by Marv Goldberg

The Sparrows are most known for "Love Me Tender," a song that was released years after it was recorded in order to take advantage of Elvis' tune. However, the songs were different, the Sparrows had nothing to do with the decision, and, in fact, were no longer even in existence when the event occurred.

Perry Heyward was born in South Carolina, and came to New York around 1944. Growing up on a southern farm, he wasn't used to big city ways. Says Perry, "We made slingshots to shoot birds.... I was 13 when I saw my first Apollo show. They had the Orioles and I fell in love with the music right then."


The Sparrows were born in the spring of 1952, when Perry, a student at the New York Vocational High School, saw a crowd of people on the street one day. Investigation showed that there were three guys singing, and a lot of spectators. When the crowd had dispersed, Perry asked if they knew the new Dominoes' tune, "Have Mercy Baby." They did, and, with Perry in the lead, the "Keynotes" were born. The others were: David Martin (second tenor), Claude Henry Brown (baritone), and Joseph "Rocky" Washington (bass). They were all around 16 at the time. (Claude and Rocky would become brothers-in-law in the future.)


Of course, it was a lot more complicated than this (it always is). Another member, Leo Fuller, said that guys were in and out all the time. Others who were in the group from time to time were Richard Brown (second tenor; Claude's brother), Little David Baughan (tenor; part of the Drifters that sang "Lucille" and Clyde McPhatter's replacement in the Drifters when he was drafted), Eugene Merriday (baritone; "he stole our songs," says Leo), Floyd Adams (tenor; later to become lead of the Keynotes on Apollo), "Santos" (baritone; Leo doesn't remember if this was his first or last name, it was just what everyone called him), and the enigmatic "J.D.," tenor lead of the 5 Crowns on Gee (whom I interviewed in the 70s, but who wouldn't tell me his name: "Everyone just knows me as 'J.D.'").

The Keynotes began practicing songs by the Dominoes and the Orioles, but their specialty was "Danny Boy." "We sang it on streets and in the subway," said Perry. "Once we were in the subway, and a guy that was with us held out his hat, for a joke. People started putting money in it. A fireman put in a $20 bill."

Somewhere along the way, the Keynotes changed their name to the "Sparrows" and starting writing their their own material. They worked with an arranger named H. Collier, who lived on 73rd Street and Central Park West. He was a pianist to whom they were introduced by trumpeter Hot Lips Page. While he helped them with some of their arrangements, it came as a surprise to Perry that his name appears, as writer, on every Sparrows tune (along with Rocky's).

There was a girl who lived next door to Perry, and through her the Sparrows would be invited to parties (to sing, of course). It was at one of these, in early 1953, that the Sparrows met a couple of the Checkers. It turned out that Checkers' bass Bill Brown was a cousin of the girl that Perry was to marry.

A few months later, Perry was told that the Checkers wanted to see him. He looked up Bill Brown and was told that the group's lead singer, John Carnegie, was being drafted. Since they were impressed with his singing, they wanted him to try out for the lead chores. Perry accompanied Bill downtown to the studio where the auditions were being held. About seven singers had already tried out, with some ten more waiting. Once Perry sang "When The Swallows Come Back To Capistrano" for them, the others were sent home.

At this point, the Checkers weren't working all that much, and spent a lot of time practicing. Perry was also practicing with the Sparrows, who weren't working at all! (However, according to Leo, Little David Baughan was used to replace Perry while he was off with the Checkers.) Aside from bass Bill Brown, Perry only remembered the other members of the Checkers as "Joe" (who turned out to be James "Buddy" Brewer) and "Teddy" (who turned out to be Irwin "Teddy" Williams).

On April 17, 1953 (the day your author turned 9), the Checkers went into the studio to cut two sides for King Records: "I Wanna Know" (a cover of the Du Droppers tune) and "Ghost Of My Baby." Perry did lead on both sides (with help from Bill Brown on "Ghost"). "Ghost Of My Baby" is one of my favorite songs. If you've never really paid attention to it, it's about a guy who has such a high opinion of himself as a lover, that he dreams his recently-deceased girlfriend comes back "all the way from heaven, just to be with me once more." Perry wasn't happy with "Ghost Of My Baby," however, since he had to sing in a range with which he wasn't comfortable.

The record was released later that month, and received good reviews the week of May 16, 1953. Other records reviewed that week were: Goldie Boots & the Falcons' "You're The Beating Of My Heart," the Blenders' "If That's The Way You Want It Baby," the Treniers' "Rockin' Is Our Bizness," Gene Ammons' "Red Top," and Tiny Bradshaws' "The Blues Came Tumbling Down."

Since Perry was now the tenor lead of the Checkers, when they played Brooklyn's Baby Grand, he got to do lead on their former releases, like "Night's Curtains" and "Flame In My Heart." However, this turned out to be their only appearance while he was with them, although they did a lot of parties. (I don't know about you, but I find it hard to imagine the Checkers doing parties!) When Perry sang "Ghost Of My Baby," it was an emotional affair: "I used to fall on my knees to sing it."

With nothing happening with the Checkers, and with Perry about to be married, he left within a few months to concentrate on the Sparrows. Actually, it seems like the Sparrows and the Checkers switched lead singers, since Perry's replacement in the Checkers was Little David Baughan, whose voice was nearly a carbon copy of Clyde McPhatter's.

In the meantime, someone in the Sparrows had interested Joe Davis in recording them for his Jay-Dee label; Perry has no memory of how it came about, nor does he even remember Joe Davis. The contract that they signed lists six names: Perry Heyward, David Martin, Claude Brown, and Joseph Washington, along with Leo Fuller and Eugene Merriday. Leo (better known today as "Tiny," ended up with Joe Duncan's Vocaleers in 1960) was a friend of the group and used as a substitute singer. Says Perry: "He was one of the guys who liked to sing. He was a fill-in singer." According to the contract, so was Eugene Merriday, but Perry didn't recall the name. (Leo remembered him as a baritone who started up a group called the Keynotes when the Sparrows abandoned that name. Presumably this is the group that ended up with Apollo, although Merriday was no longer a member by that time.)

The first Sparrows session took place on September 17, 1953, when they recorded four songs: "I'll Be Lovin' You" (led by Rocky, "Tell My Baby" (led by Perry), "Love Me Tender" (Perry again), and "Why Did You Leave Me" (with David in front). The sparse instrumentation was provided by Gil Stevens (piano), Tony Guttusso (guitar), and Frank Carroll (bass). Was Perry nervous? "I was so nervous, I hardly remember anything." The recording Sparrows were Perry Heyward (lead), David Martin (second tenor), Claude Henry Brown (baritone), and Joseph "Rocky" Washington (bass).

Joe Davis waited until a week after the session to announce to the world that he'd signed both the Sparrows and Otis Blackwell. (On the same date, September 26, Herman Lubinsky announced that he'd signed the Wanderers to his Savoy label.)

While Davis was making up his mind what to release, he scheduled a second session for the Sparrows. This one took place on October 10, 1953, when the same four guys recorded: "Hey!" (led by Rocky), "Come Back To Me" (with Perry out front), "I'm Gonna Do That Woman In" (Rocky), and "I'm Gonna Hold My Baby Tight" (Rocky again). The musicians were the same, except that this time Al Williams was on piano.

The interesting song here was "Hey!," credited to Washington and Collier. However, the song had originally seen the light of day as a Cap-Tans record ("Crazy 'Bout My Honey Dip") back in August of 1950. In October of 1955, the Saigons would also "write" it, when it was released on Dootone as "Honey Gee."

Finally, in November 1953, Davis released a Sparrows record: "Tell My Baby" (mislabeled as "Tell Me Baby"), backed with "Why Did You Leave Me." The disk doesn't seem to have been reviewed, but it was competing with the Dominoes' "Rags To Riches," the Clovers' "Comin' On," the Du Droppers' "Don't Pass Me By," the Lamplighters' "Be-Bop Wino," the Flairs' "You Should Care For Me," the Swallows' "I'll Be Waiting," the Platters' "Give Thanks," the Shadows' "Don't Be Bashful," the Spaniels' "The Bells Ring Out," Little Esther's "Stop Cryin'," and Budd Johnson's "Off Shore."

The record failed to take off, and in February 1954, Joe Davis released "Hey!," coupled with "I'll Be Lovin' You." He was trying for a different sound here: both sides of the first record were tenor-led; these were both bass-led. The record was reviewed the week of March 20, along with Louis Jordan's "Oo Wee," Jimmy Forrest's "Flight 3-D," T-Bone Walker's "Vida-Lee," and the Meadowlarks' "LFMST Blues."

And what kind of appearances were the Sparrows making during this time? Almost none! They had done the Apollo amateur show, and mostly went around to small clubs and bars asking if they could perform. They went to Small's Paradise (when it was still owned by Edwin Small [or "Edwin Smalls" - it appears both ways]; Tommy "Dr. Jive" Smalls wouldn't purchase it until November 1955) and "we asked the owner if we could sing." When they were lucky enough to get onto a stage, they were paid, at most, $5 each and some food. Nipsey Russell got them a gig at Brooklyn's Baby Grand. Hot Lips Page got them into a benefit show which also had the Heartbeats, the Valentines, and Edna McGriff. Bandleader Lucky Millinder also got them some gigs. However, they never appeared anywhere outside of New York City.

Finally the lack of work got to them. To place the blame, Perry says: "We didn't have anybody to manage us." With wives and children to support, anything looked better than singing. But they never gave up entirely.

In mid-1954, David Martin became the second Sparrow to join the Checkers. Along with bass Bill Brown, lead tenor Eddie Harris, and baritone James Williams, they did the last "real" Checkers session for King on October 1, 1954, recording "Mama's Daughter," "Can't Find My Sadie," "Trying To Hold My Gal," and "I Wasn't Thinking, I Was Drinking." The Sparrows replaced David with Leo Fuller.

The Sparrows lasted until mid-1955, when bass Rocky Washington left to join the Wrens, replacing army-bound James "Archie" Archer. With them he recorded "Hey Girl," "Serenade Of The Bells," "Betty Jean," and "She's My Everything" in October 1955, "What Makes You Do The Things You Do" and "I Won't Come To Your Wedding" in November 1955, and "C'est La Vie" in January 1956. He also appeared with the Wrens at the Alan Freed "Holiday Jubilee" Christmas show at the Academy Of Music on Fourteenth Street and Fourth Avenue in Manhattan. Other acts on that bill were the Heartbeats, the Valentines, Count Basie, Boyd Bennett & the Rockets, Lavern Baker, the Bonnie Sisters, and the Cadillacs. I'm happy to say I saw that show (however, the operative word here is saw; everyone was screaming so much that I couldn't actually hear any of the acts - and the only way I could see at all was by standing on the seat like everyone else!). Note that Rocky had written "Betty Jean" and "She's My Everything."

However, by February 1956 the Wrens were history. At that point, Perry and Rocky decided to have another go at it. Along with tenor Freddy Johnson, and his brother, baritone Gilbert Johnson, they formed the Performers. Freddy and Gilbert lived in the same neighborhood as Perry and Rocky: around Madison Avenue and 125th street. According to Freddy, they "just sort of met" and discovered they had a common interest in singing and performing. While the Johnsons were older than Perry and Rocky, they "all had the same goal."

The Performers didn't have a manager, but Rocky, who seemed to know everyone, kept them together. They practiced and practiced, but according to Freddy, never had a single professional appearance. Nobody seemed to mind all that much, since the jamming "was fun to us."

Somehow Rocky got them a recording session with All Star Records, owned by Leo Rogers and Sid Arky. Around August, 1956 they recorded "Give Me Your Heart" (led by Perry) and "I'll Make You Understand" (fronted by Freddy, with great bass work by Rocky). The record was released in September.

It's interesting to lift aside the curtain and look behind the scenes in the recording industry. According to Donn Fileti of Relic Record Productions, the copyrights of the two songs were split between Acme Music (owned by Rogers and Arky) and


ADT Music, attorney Warren Troob's front for WINS deejay Alan Freed. 'I'll Make You Understand' got a few weeks of concentrated play on Freed's important evening 'Rock and Roll Party' on WINS....



It doesn't stop there. There was a deal to have the record distributed by Tico Records, which was owned by George Goldner, whose partner was Joe Kolsky, whose brother was Phil Kahl, whose partner was Morris Levy, who was Alan Freed's manager. A pattern emerges!

With all this, the record doesn't seem to have been reviewed, but the competition it faced was from Lavern Baker's "I Can't Love You Enough," the Teen Queens' "Red Top," the Hearts' "He Drives Me Crazy," the Penguins' Mercury remake of "Earth Angel," the Falcons' "Baby, That's It," the Vocaltones' "My Version Of Love," the Pyramids' "Okay Baby," the Keynotes' "Now I Know," the 5 Lyrics' "I'm Traveling Light," the Clouds' "Rock And Roll Boogie," the Sophomores' "Linda," the Turbans' "It Was A Night Like This," the Monarchs' "Pretty Little Girl," the Pearls' "Let's You And I Go Steady," the Platters' "You'll Never, Never Know," the Dells' "Oh What A Night," the Chestnuts' "Forever I Vow," the Teenagers' "The ABC's Of Love," Fats Domino's "Blueberry Hill," Big Maybelle's "Mean To Me," the Cadets' "Dancin' Dan," the Heartbeats' "A Thousand Miles Away," and the Calvaes' "Mambo Fiesta." That's some competition!


It was right around this time that Elvis Presley's first movie, "Love Me Tender" opened; of course the title tune went skyrocketing straight up the charts. Someone at Jay-Dee Records remembered that a couple of years before, one of their artists had recorded a song with the same title. A little digging produced the Sparrows master, which was released, in October 1956, on the Davis label (with "Come Back To Me" as the flip). While Davis was only trying to make a quick buck from people who might mistake the tune for the Elvis opus, at least the public got another chance to hear the Sparrows.

"Love Me Tender" was reviewed (quite poorly) the week of November 3, 1956, along with Ivory Joe Hunter's "Since I Met You Baby," Screamin' Jay Hawkins' "I Put A Spell On You," B.B. King's "On My Word Of Honor," the Cadillacs' "Shock-A-Do," the El Dorados' "Bim Bam Boom," the Midnighters' "I'll Be Home Some Day," Bobby Mitchell's "You Are My Angel," the Robins' "That Old Black Magic," Prentice Moreland's "I've Never Been There," and the Dukes' "Wini Brown."

And then the Performers met the same fate as the Sparrows. The guys were married and couldn't devote the time; they had no agent to watch out for them; they got no bookings; they got no money. The usual. However, according to Freddy, they stayed together "quite a few years." They just hung out together and harmonized. While they thought about having a future in the entertainment industry, it was more about friendship and a love of harmony.


In the mid-60s Freddy Johnson became the lead singer of Freddy and the Sounds Of Soul. They had a couple of releases on the Pearl and Pearltone labels in 1966 and 1967. These included "You're The Beat Of My Heart," "That Ain't Right," "I Can't Break Away From You," and "Just A Little Bit More Love." Why "Pearl"? Simple, Freddy is married to Pearl Woods, whose name you might recognize as being part of the cast of Rockin' The Blues, a 1956 film whose cast included Hal Jackson, Mantan Moreland, Flournoy Miller, the Harptones, the Wanderers, the Hurricanes, the Miller Sisters, Connie Carroll, Reese La Rue, Linda Hopkins, and Teacho Wiltshire's Band (with musical supervision by Andy Kirk). Freddy and Pearl recorded together as part of Pearl Woods and the Gems (on Wall) in 1962 (along with Doris Troy and Gilbert Monk): "Think Of Poor Me," "I'll Be A Cry Baby," "Sloppin'," and "One More Time."

Is Perry sad that there was no financial success with any of the groups he was with? Not really. "We didn't think of things like that. We thought of singing and girls, not money." Still, it's a shame there couldn't have been appearances and recognition (and a few bucks too). Perry Heyward passed away on July 3, 2010.


Special thanks to Malika Iman, daughter of Joseph "Rocky" Washington and Jeff Beckman.



THE SPARROWS
JAY-DEE
783 Tell My Baby (PH)/Why Did You Leave Me (DM) - 11/53
790 Hey! (JW)/I'll Be Lovin' You (JW) - 2/54

DAVIS
456 Love Me Tender (PH)/Come Back To Me (PH) - 10/56

UNRELEASED SPARROWS
I'm Gonna Do That Woman In (JW)
I'm Gonna Hold My Baby Tight (JW)




THE PERFORMERS
(Perry Heyward and Rocky Washington are on these)
ALL STAR
714 Give Me Your Heart (PH)/I'll Make You Understand (FJ) - 9/56
Also released on TIP TOP 402, later in 1956




THE CHECKERS
(Perry Heyward is on these)
KING
4626 Ghost Of My Baby (PH/BB)/I Wanna Know (PH) - 4/53




THE CHECKERS
(David Martin is on these)
KING
4751 Mama's Daughter (EH/BB)/I Wasn't Thinking, I Was Drinking (EH/BB) - 11/54
4764 Can't Find My Sadie (EH)/Trying To Hold My Gal (EH/BB) - 12/54




THE WRENS
(Rocky Washington is on these)
RAMA
174 Hey Girl (BM)/Serenade Of The Bells (FC/BM)
184 What Makes You Do The Things That You Do (BM)/I Won't Come To Your Wedding (BM) - 12/55
194 C'est La Vie (BM)/[C'est La Vie - Jimmy Wright Orchestra] - 1/56

UNRELEASED RAMA
She's My Everything (JW)
Betty Jean (BM)


LEADS:
PH = Perry Heyward; JW = Joseph "Rocky" Washington; DM = David Martin; FJ = Freddy Johnson;
BB = Bill Brown; EH = Eddie Harris; BM = Bobby Mansfield; FC = Frenchie Concepcion



Unca Marvy's Home Page
More Articles