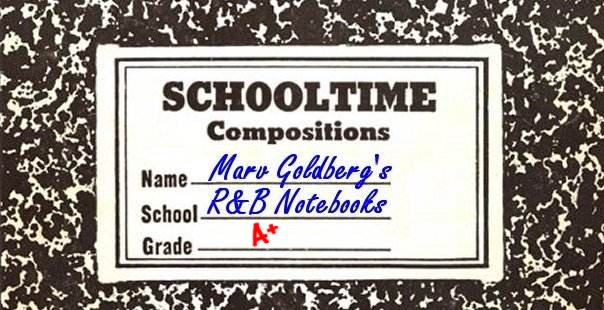 The Starlings

By Marv Goldberg

based on interviews with Larry Gales
and Johnny Johnson


© 2004, 2009 by Marv Goldberg
While most of the R&B group activity in New York was centered in Manhattan's Harlem, there were a host of fine groups that came from The Bronx: the Crickets, Chimes, Mellows, Wrens, and Chords, just to name a few. One that has remained in obscurity until now is the Starlings (later to become the Twilighters).

The Starlings had a fairly ordinary beginning in 1951: five friends who sang on the street (this one being 165 Street, between Trinity and Cauldwell Avenues). All Morris High School students, they were: Larry Gales (tenor lead), Stan Gilbert (1st tenor), Jackie Marshall (2nd tenor), Johnny Johnson (baritone), and Clyde Franklin (bass). Gales was the grand old veteran of the group, having been a singer and dancer since the age of 8 (he had appeared at Carnegie Hall, as part of "Massey Patterson and the Carib Singers"; another member of that group was future actress Esther Rolle).

The group called themselves the "Starlings" from the beginning, as a conscious tribute to the other "bird groups" of the time: the Orioles, Ravens, Swallows, Cardinals, Robins, etc. Although they liked the work of other emerging Bronx groups (the Crickets, Chimes and Chords), their repertoire consisted mostly of songs that they had written themselves. For three years their appearances were almost completely limited to talent shows held in local schools (such as PS 99 and PS 54). They also appeared at the Renaissance Casino and in the Apollo amateur show.

Herb Miller, their High School music teacher, took an interest in them, and became their manager. Through his efforts, they got a recording session at Jerry Blaine's Jubilee Records. There was no audition, since Miller knew one of Blaine's engineers, who took Miller's word for the group's talent. The impression that they made must have been considerable, since Blaine was setting up a new label (Josie), and used the Starlings for its first release.


The songs they chose to sing were an old standard ("Music, Maestro, Please") and one written by Larry Gales ("My Plea For Love"). Although this was a dynamite double pairing, featuring Larry on both sides, the record never took off. Considering that Jubilee was an established label and this was the first release of a subsidiary, it seems strange that Blaine didn't push it harder. At any rate, it didn't sell and the Starlings wandered off in different directions.

[When I spoke with Larry Gales, I told him that "Music, Maestro, Please" was my favorite tune by the Starlings. Interestingly, he said it was his too, picking it over his own composition.]

Not willing to give up that easily, Larry and Johnny recruited two more members: Bill Lindsay (a second tenor who had sung with the Crickets, and would later join the Bachelors, Montereys and Cadillacs) and Donald Redd (bass, brother of the Fi-Tones' Gene Redd). Herb Miller came through for the new Starlings, getting them a session with Dawn (a subsidiary of the Latin music Seeco label). Two records were released, but, as before, nothing happened.

The first of their Dawn platters, released in February 1955, was "I'm Just A Crying Fool"/"Hokey-Smokey Mama", both of which were led by Bill Lindsay. They were reviewed on February 26, along with Fats Domino's "Don't You Know," the Hearts' "Lonely Nights," the Midnighters' "Ashamed Of Myself," Joe Houston's "Shtiggy Boom" (with a vocal by the Platters), Richard Berry's "Oh! Oh! Get Out Of The Car," the 5 Wings' "Johnny Has Gone," the Wrens' "Come Back My Love," and the Admirals' "Left With A Broken Heart."

The second Dawn release was "A-Loo, A-Loo"/"I Gotta Go Now." Issued in March 1955, the top side was led by Bill Lindsay and the flip by Larry Gales. It took a while to get reviewed (not until May 28), and then "A-Loo, A-Loo" (a song I've always liked) got a poor rating. Other reviews that week went to Varetta Dillard's "Promise Mr. Thomas," Chuck Willis' "I Can Tell," the Solitaires' "My Dear," and the Rhythm Aces' "Whisper To Me."

Then the group found out about another Starlings group active in The Bronx at the time (although they probably never recorded). To eliminate confusion (and to try to change their luck) they re-named themselves the "Twilighters". This time Herb Miller worked with Alan Freed to get them a session at MGM Records.

This session, held on June 1, 1955, resulted in four sides: "Little Did I Dream, "Half Angel," "Gotta Get On The Train," and "Lovely Lady." "Dream" and "Train" were led by Larry Gales; "Angel" and "Lady" by Bill Lindsay.

MGM issued "Little Did I Dream"/"Gotta Get On The Train" in July. They were reviewed on July 16, along with the Danderliers' "My Loving Partner," the 5 Keys' "I Wish I'd Never Learned To Read," and the Dominos' "Learnin' The Blues."

MGM waited until February 1956 to release the other two tunes. They were reviewed on February 25, along with the Coasters' "Down In Mexico," the Smooth-Tones' "Dear Diary," the Willows' "Church Bells May Ring," the Vocaltones' "My Girl," the Lamplighters' "Bo Peep," and the 4 Winds' "Do You Love Me."

Although Alan Freed played the records somewhat, they didn't set the world on fire either and this time the group drifted apart for good.

The unusual thing about the Starlings/Twilighters was that while Herb Miller was good at getting them recording sessions, he was terrible at getting them appearances. Almost all the work they did in their short career was local talent shows. "We couldn't get anything concrete with clubs," says Larry. "We were all looking forward to doing concerts, but we only did schools and centers."

After it was all over, Bill Lindsay rejoined Dean Barlow in the Bachelors and Montereys. Then he, and another member of those groups, Waldo Champen (also known as Champ Rollow) joined the Cadillacs. Johnny Johnson worked with the Pearls for a while and then became a backup musician for Lillian Leach and the Mellows.

Larry was the one who really had the dramatic career change. He had always enjoyed jazz and had hung around with jazz groups, even when immersed in R'n'B. Now, as a bass player, he joined the Steve Pulliam Quartet. Many different groups followed, until he became bassist for Thelonius Monk from 1964-69. In 1969 he relocated to California and formed his own unit.

Active in jazz for many years, he led the Larry Gales East-West Music Connection in California (which was renamed the Larry Gales Sextet whenever he played New York). Aside from playing bass, he returned to singing (although it was jazz and pop this time around). Larry Gales has since passed away.

The Starlings/Twilighters had a beautiful sound that should have resulted in better sales and recognition. Why they didn't is one of the mysteries of Rhythm and Blues.

Special thanks to Ferdie Gonzalez and Bob Hyde.



NOTE: On the Sequel Jubilee & Josie R&B Vocal Groups - Volume 1 cover, there is a photo of a group identified as the "Starlings." I showed this to Johnny Johnson, who said that it wasn't his group.



THE STARLINGS
JOSIE
760 Music, Maestro, Please (LG)/My Plea For Love (LG) - 4/54

UNRELEASED JOSIE
Fine Brown Frame (LG)
Ebb Tide (LG)
The Girl That I Marry (JJ)

DAWN
212 I'm Just A Crying Fool (BL/LG)/Hokey-Smokey Mama (BL) - 2/55
213 A-Loo, A-Loo (BL/JJ)/I Gotta Go Now (LG) - 3/55



THE TWILIGHTERS
MGM
55011 Little Did I Dream (LG)/Gotta Get On The Train (LG) - 7/55
55014 Half Angel (BL)/ Lovely Lady (BL) - 2/56


LEADS: LG = Larry Gales; BL = Bill Lindsay; JJ = Johnny Johnson



Unca Marvy's Home Page
More Articles