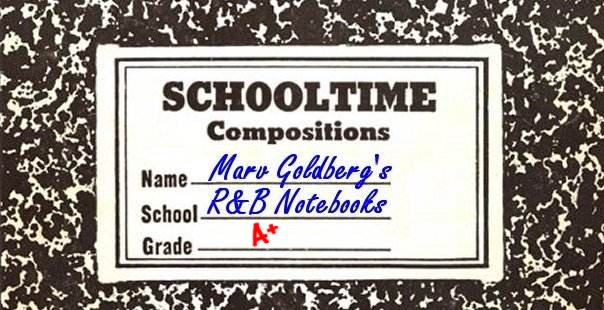 The Sugar Tones
By Marv Goldberg



© 2016 by Marv Goldberg

[AUTHOR'S NOTE: I've never written an article quite like this one. It's a group that many of you are familiar with (mostly because of "Today Is Your Birthday"), but about which little is known. Nothing special there; I do that all the time. But, while I've made speculations in other articles (or, as some would put it, "wild guesses"), this time I've outdone myself in that department. However, it was done out of necessity, because, after all the digging I've done, there remain problems that need to be addressed. But knowledge should never be wasted, so I did what I could. The article abounds with "possibly", "probably", "presumably", "assume", "mystery", "maybe", "conjecture", "speculation", "imagine", "unknown", and other definitives. There are massive holes in the story and I hope some of you can fill them in (but only if you can document them; I'll do the wild guessing for both of us!).]


Let's go back to Brooklyn, around 1947, when "Mitch" Mitchell (tenor lead on ballads; actual first name unknown), Tommy Quick (tenor lead on uptempo numbers), William "Luke" Luther (baritone), and Nathaniel Casey (bass and guitar) got together and called themselves the 4 Blades.

[Tommy Quick was born in North Carolina on January 11, 1922, and died in Brooklyn on May 13, 1995. As far as I can tell, Nathaniel Casey was born in Florida on January 17, 1917, and died in Brooklyn in January 1968. I can't find out any more about William Luther and, until I can get a real first name, Mitch Mitchell eludes me also. (It's possible that he's Luther Mitchell, Jr. and that he called himself "Mitch" because of William Luther, but that's just conjecture. If it is him, he was born in North Carolina on September 9, 1921, and died in Brooklyn in June 1987.)]


Presumably honing their skills in Brooklyn clubs (although there's not a single word in print of any appearances), they hooked up with Solly Abrams' local Alert Records (at 2413a 65th Street, Brooklyn). This resulted in (probably) a single 1948 session, at which they recorded: "You Didn't Sign Your Letter With Love" (with an Ink Spots sound), "Bake That Chicken Pie", "They Say", and "A Cup Of Java, Please!". These were probably all released at the same time, in late 1948 (Brownie McGhee's "Baseball Boogie" was a spring 1948 Alert release that was 10 numbers earlier).

The records did absolutely nothing, but the 4 Blades soldiered on. (They actually outlasted Alert itself; it was sold to Jubilee in 1949.) There was a press release about the guys in the July 28, 1950 California Eagle that called them "a new group", said they were from Brooklyn, and, fortunately, gave their names and voice parts, but it was basically press-agent puffery. The strange thing is that they weren't appearing in California (at least the blurb didn't mention any appearances). Why was the press release only in a California paper and not also in the Afro-American, the New York Age, or the Pittsburgh Courier? Just another mystery.


Not long after this, however, Mitch Mitchell left the group, to be replaced by Jane Taylor. Jane, the oldest of four sisters (born January 23, 1926), was from Beckley, West Virginia and had come to New York to seek her singing fortune. How she met the 4 Blades is unknown, but she probably saw them perform. Jane took over lead chores, and the "4 Blades" became the "Sugar Tones".

The Sugar Tones first turned to Jerry Lipskin's Onyx Records, at 701 Seventh Avenue in Manhattan. (Lipskin had once been the manager of the DeMarco Sisters.) In the spring of 1951, they recorded six sides, possibly in a single session: "Annabelle", "Today Is Your Birthday", "They Said It Couldn't Happen (But It Did)", "I Just Want To Dream", "Your Fool Again" (a song that had been done by Bonnie Davis & the Piccadilly Pipers the prior year), and "The Buzzard And The Hawk". This last song was copyrighted on September 4, 1951, with words by Robert Bruce and music by Thomas Quick.

And then, a strange thing happened: the Sugar Tones immediately switched over to Columbia. Since none of their Onyx recordings had yet been released, why this happened is a mystery. Maybe the Sugar Tones had a disagreement with Lipskin; maybe he thought the songs just weren't good enough; maybe they got impatient for him to release something; maybe someone from Columbia Records heard them and made them a better offer. Whatever the reason, the Sugar Tones went off to Columbia. A blurb in the June 23, 1950 Afro-American noted that the Sugar Tones, along with the Do-Re-Me Trio, Arnett Cobb, the Treniers, the Big Three Trio, Red Saunders, the Bill Davis Trio, and Bea Baker would all be placed on Columbia's newly-reactivated Okeh subsidiary (which had been inactive since 1945).

The group recorded four songs for Okeh on June 14, 1951: "Your Fool Again", "I Just Want To Dream" (two songs they'd just done for Onyx), "The Sun Shines Once Again", and "It's Over". News got around and, before anything had been released, a little blurb in the Raleigh Register (from Beckley, West Virginia) proudly reported that "Miss Jane Taylor, 24-year-old former Beckleyan, is now singing with the 'Sugar Tones,' recording for Columbia Records in New York City."


Columbia wasted little time, issuing "Your Fool Again"/"The Sun Shines Once Again" in August. On October 6, Billboard gave "Your Fool Again" a 76 ("... she does a neat job on this okay medium beat torcher..."); the flip didn't fare as well only receiving a 64 (they "lack drive"). The big winner that week was the Dominoes' "I Am With You"/"Weeping Willow Blues", both of which were rated "excellent". Other reviews in that issue were for Little Jimmy Scott's "The Masquerade Is Over", Little Willie Littlefield's "Lump In My Throat", Al Hibbler's "Now I Lay Me Down To Dream", Bette McLaurin's "Cottage For Sale", Tab Smith's "Because Of You", the 4 Tunes' "I Married An Angel", the Skylarks' "The Glory Of Love", the Victorians' "I Guess You're Satisfied", and the Ravens' "The Whiffenpoof Song".


Now it gets interesting. When Onyx learned that the Sugar Tones had a record out on Okeh, they immediately released all six of their sides in September. (While this is, of course, speculation, it neatly accounts for everything that happened. I'll be happy to change anything, as long as I can see some kind of proof that it's otherwise.)


Both Neil Hirsch and Charlie LaRocco have 78 test pressings of "I Just Want To Dream", backed with "They Said It Couldn't Happen"; the plain white labels, marked "Advance Copy", are handwritten. On the "Dream" side, there's a typed sticker saying: "THIS SIDE PLEASE, Thank You, GOTHAM RECORD CORP." The dead wax areas contain the Onyx master numbers (O-51-617 and O-51-616, respectively). The conclusion here is that Onyx Records were pressed (and probably distributed) by Gotham.

"They Said It Couldn't Happen (But It Did)" and "The Buzzard And The Hawk" were reviewed in the October 27 Billboard (getting a 70 and a 60, respectively). Of "They Said It Couldn't Happen (But It Did)", the reviewer said "Simple, old fashioned sentimentalizer" and "Tune has some charm." On the other hand, "The Buzzard And The Hawk" was "Old hat material more suited to pop than r&b." Other reviews that week were for Roy Milton's "Sweet, Short And Snappy", Roy Brown's "Bar Room Blues", the Blenders' "You Do The Dreamin'", and the Red Callender Sextet's "Tabor Inn" (with a vocal by Bob Williams, this is the same song as the 4 Flames' "Tabarin").


Of course, there's a problem. Billboard's Rhythm & Blues Record Releases column of September 29 lists four of the six Onyx sides: "Annabelle" and "Today Is Your Birthday" (as Onyx 2007) and "They Said It Couldn't Happen (But It Did)" and "The Buzzard And The Hawk" (as Onyx 2008). Every Sugar Tones listing I've ever seen has "They Said It Couldn't Happen (But It Did)" as half of Onyx 2008 (paired with "I Just Want To Dream", as on the Gotham test pressing) and "The Buzzard And The Hawk" paired with "Your Fool Again" as Onyx 2009. OK, I can accept this, so far. These titles would have come from lists sent in by the record companies, and mistakes can be made on lists. However, in the review I mentioned above, "They Said It Couldn't Happen (But It Did)" and "The Buzzard And The Hawk" were also considered to be two sides of Onyx 2008. Since the reviewer had an actual record to listen to, I've got no explanation for this one.

On December 31, 1951, the Sugar Tones appeared on Arthur Godfrey's Talent Scouts TV show. I have to assume, because of lack of subsequent hype, that they didn't win. At the time, they were appearing at Small's Paradise in Harlem. The December 22 New York Age had this to say: "The Sugar Tones (Jane, Luke, Casey and Tommy), the newest 'singsations' of Columbia Records are soothing customers at Small's Paradise." (Note that this is the only appearance I can find for them. As much as I've derided press agent drivel in other articles, at least those press agents issued drivel to say something about their clients. The Sugar Tones seemingly had no one to write drivel for them on any regular basis.)

We do know, however, that someone had been buying those Onyx records, because in January 1952, Della Simpson & the Enchanters released a version of "Today Is Your Birthday" on Jubilee.

The next Okeh release was "I Just Want To Dream"/"It's Over". Well, it was supposed to be. The Okeh files say that the scheduled release date was October 19, but then, with only two weeks to go, they had a change of heart and cancelled the disc on October 5. I imagine that this was in response to the flood of Onyx records (which included the other version of "I Just Want To Dream", as well as the original of "Your Fool Again", which was now competing with the Okeh version). You can stop looking for this one; it doesn't exist.

On April 7, 1952, the Sugar Tones recorded another four songs for Okeh: "Wishin'", "Today Is Your Birthday" (a reprise of their Onyx tune), "I Know You Gotta Go", and "Cancel The Flowers".


On May 2, Okeh issued "Today Is Your Birthday", coupled with "Wishin'". Both sides were mentioned in the May 3, 1952 Billboard, in a column titled "Sides In Current Release - week ending April 26". (This was probably compiled from listings supplied by the record companies, because the label was listed as Columbia, not Okeh. The sides were never actually reviewed.)

A little blurb from the December 28, 1952 Raleigh Register said that the group was planning a tour in 1953 that would include Canada. There's nothing further to indicate whether or not it ever happened.


The Sugar Tones' final Okeh record was "I Just Want To Dream" (resurrected from the aborted 1951 attempt), issued in July 1953; it's flip was "I Know You Gotta Go". These were mentioned in Billboard's August 22 "Other Records Released This Week" column, but not reviewed.


Finally, with nothing much happening, Jane Taylor left the group sometime in 1953. A little item in the July 17 Beckley Post-Herald, on the death of her father, still has her living in Brooklyn (along with two of her sisters), but doesn't mention the Sugar Tones. That really doesn't prove anything, however, and since "I Just Want To Dream" had only been released three days previously, I imagine that she was still part of the group at that point. She eventually returned to Beckley, West Virginia where she married James Ellison in 1956, became a licensed beautician (although continuing to sing locally: both gospel and contemporary music), and divorced James Ellison in 1962. Jane, who was mentioned frequently in Beckley newspapers for her singing, received a community service award from the All College Achievement Society on August 17, 1969. The little blurb mentioned that she'd sung with the County [sic] Basie Band (although I can't find any other mention of her with Count Basie) and the Sugar Tones, and had appeared on the Arthur Godfrey show. Jane Taylor Ellison died on February 8, 2000, at the age of 74.


Once again, the group carried on, replacing Jane with a male singer, although I don't know his name. Hooking up with Dewey Bergman's Benida records, they recorded four songs during the summer of 1954. "Blow The Whistle" (a Treniers sound) and the very Poppish "Scandal" were released on September 25. "The Gambler's Last Seven" was one of the other titles; the fourth remains unknown.


In a September 11 press release, Benida announced a deal to issue their records in Canada on the Sparton label and in the British Isles on Decca. "Scandal" was subsequently released on Sparton in October, coupled with "The Gambler's Last Seven", another of the tunes they'd recorded back in the summer. This pairing was re-released on Sparton sometime in the following year. (So far, I've been unable to find any listings on British Decca.)

The Benida release was reviewed on November 13, 1954; "Whistle" got a 74 ("a wild hunk of material", "a lot of spirit", and "It certainly has a sound") and "Scandal" a 73 ("A pleasant new ballad"). Other tunes reviewed that week were the Moonglows' "Sincerely", the Moonlighters' "So All Alone", the Platters' "Shake It Up Mambo", the Holidays' "Irene", the Chanteclairs' "Someday My Love Will Come My Way", Earl Curry & the Blenders' "Late Rising Moon", the Orioles' "Runaround", the Counts' "Waitin' Around For You", the Checkers' "I Wasn't Thinking, I Was Drinking", and the Flamingos' "Blues In A Letter".

On November 20, there was an announcement in Billboard that Dewey Bergman, president of Benida, was starting up Roulette Records. (No, I never knew either that there was another Roulette before George Goldner's.) He proudly stated that the Sugar Tones would be switched to it. As far as I know there were never any releases on that label.

Strangely, someone at Billboard messed up and put the Benida record in for review a second time, on November 27; This time (presumably with a different reviewer), the rankings were 69 and 64, although the reviews themselves were worded favorably.

On May 7, 1955, they appeared on a Cerebral Palsy Telethon for Luzerne County, Pennsylvania (over WILK-TV). Another act was "the Wrens, famous quartet".

The New York Age reported, on May 14, 1955, that the Sugartones [sic] had appeared on Arthur Godfrey's Talent Scouts (May 2nd). Once again, lack of subsequent hype indicates that they didn't win (or that their press agent was on an extended vacation). This is the blurb that mentioned that they'd started as the 4 Blades. The group was composed "mostly of Brooklynites" and was "currently recording for Columbia". I assume that the guys told the columnist that they'd once recorded for Columbia and it got garbled in translation. There's no evidence that they ever returned there.


In late 1955 or early 1956, Ronnex records of Belgium paired "Blow The Whistle" with the Bill Johnson Quartet's "We're Gonna Move". I'm not sure if it was released outside of Belgium, but the same pairing appeared on Festival Records in France (the label says it's from Ronnex's U.S.A. Series).

The rest is silence (as some Ham once said). There's never another mention of the Sugar Tones. (The Sugar Tones on Cannon from the early 60s were white and Candy & the Sugar Tones on Jackpot was a girl group.) A dim possibility is Jimmy Lane & the Sugartones, a New York group that appeared on Philadelphia's Time label in 1958 ("Constantly"/"Let Your Conscience Be Your Guide"). Jimmy Lane was actually the Cadillacs' J.R. Bailey; when the record was re-released in 1959, on Wynne, the credit was only "Jimmy Bailey", with no mention of the group.

On May 20, 1958, a song called "Strollin' And A-Cryin'" was copyrighted by Gladys McRae and Thomas Quick. But, on July 29, 1958, Benida's Dewey Bergman and Tommy Quick copyrighted a song with the same title. I don't know if anyone ever recorded it (or them).

Of course, it's possible that they reverted to the 4 Blades name. There were plenty of recordings, under that name, on El Cheapo budget labels from 1954 through 1957. Two of them ("I Want You To Be My Girl" and "Church Bells May Ring") were by the Limelighters, but others ("Melody Of Love", "Cindy, Oh Cindy", "It Isn't Right", "Green Door", "Honeycomb", "Stardust", and "In The Middle Of An Island") are by unknown groups (the label just assigned names to their artists on what seems like a random basis). It's also possible that the Sugar Tones either gave it all up after the Benida record and the Godfrey appearance did nothing for their career, or changed their name to something else entirely.

There's one tantalizing ad in the September 4, 1958 Pottstown (Pennsylvania) Mercury. It's for Kuser Brothers (which seems to have been a furniture store that also sold records) in Boyertown. You could come and meet Bobbi Borden, the Sugartones, and Danny Boyd, all characterized as "Famous Recording Artists". (Considering that Bobbi was 15 and Danny was 11, they were hardly seasoned pros.) They would all be on the "Musical Milestones" show on September 6. This extravaganza took place on the grounds of Boyertown Area High School and some 2000 people turned out for it. All reviews had to offer was the name "Sugartones", without mentioning anything other than that they were a singing group.

Several of the 4 Blades/Sugar Tones recordings are extremely rare, so I haven't heard them all. They'll probably never be anyone's favorite group, but the songs were well done and worthy of a listen.


Special thanks to Bob Halverson, Tony Fournier, Neil Hirsch, Ron Owens, Charlie LaRocco, Pete Marttinen, and Victor Pearlin. Discography courtesy of Ferdie Gonzalez and Disco-File.




THE FOUR BLADES
ALERT
422 You Didn't Sign Your Letter With Love/Bake That Chicken Pie - late 48
423 They Say/A Cup Of Java, Please! - late 48




THE SUGAR TONES
OKEH
4-6814 Your Fool Again/The Sun Shines Once Again - 8/51

ONYX
2007 Today Is Your Birthday/Annabelle - 9/51
2008 I Just Want To Dream/They Said It Couldn't Happen (But It Did) - 9/51
2009 Your Fool Again/The Buzzard And The Hawk - 9/51

OKEH
4-6837 I Just Want To Dream/It's Over
NOTE: This record was scheduled for an October 19, 1951 release, but was cancelled on October 5,
per the Okeh files. The record does not exist.
4-6877 Today Is Your Birthday/Wishin' - 5/52
4-6992 I Just Want To Dream/I Know You Gotta Go - 7/53

UNRELEASED OKEH
It's Over (recorded June 14, 1951)
Cancel The Flowers (recorded April 7, 1952)

BENIDA
5021 Blow The Whistle/Scandal - 9/54

SPARTON (a Canadian label)
105R Scandal/The Gambler's Last Seven - 10/54
159R Scandal/The Gambler's Last Seven - 55

RONNEX (a Belgian label)
1077 Blow The Whistle [as the "Sugartones"]/[We're Gonna Move - Bill Johnson] - ca 55

FESTIVAL (a French label)
DN 45.062-S Blow The Whistle [as the "Sugartones"]/[We're Gonna Move - Bill Johnson] - ca 55




Unca Marvy's Home Page
More Articles