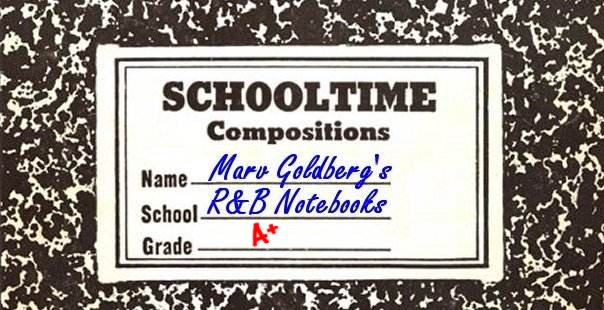 The Teardrops

By Marv Goldberg

Based on an interview with Stan Bracely


© 2001, 2009 by Marv Goldberg
Hey bobba ree bop,
This is the Teardrops, you know!
My name is "Carlos the King",
All the women love to hear me sing.
My name is "Little Pepperdini",
When I sing, all the women start screaming.
My name is "Ala Fons",
And I'm the cutest one.
My name is "Pepe Le Moko",
When I sing, all the women go loco.
Hey bobba ree bop,
This is the Teardrops, you know!


All right, it wasn't Cole Porter. But it was unique. It was the way the Teardrops would introduce themselves at the beginning of their act. The Teardrops only had a single record; but what a record! "Come Back To Me" has been a favorite of collectors for over 40 years. Finally, here's their story.

The Teardrops began as teenage friends in the early 1950s. They came from the Chene and Antietam section of Detroit's "Black Bottom" area, in which most of the black migrants from the South had settled. The members were Carl Jones (lead), Alfonso Wallace (tenor), Sam Scott (baritone), and Stan Bracely (bass). Many singers had nicknames (some of which are so ingrained that few people remember their real name -- an example is Detroit's own Sonny Woods); the Teardrops were no exception. Carl was "King Carlos", Alfonso was "Ala Fons", Sam was "Little Pepperdini", and Stan was "Pepe Le Moko" (after the character, played by Charles Boyer, in the movie "Algiers"). However, the Teardrops used theirs in a unusual way: they were woven into a theme song for the act, as a means by which each member would introduce himself.

They admired the same groups as everyone else: the Dominoes, Orioles, Ravens, Flamingos, and Clovers, singing their songs, as well as original compositions. (But you never sang your own songs at shows; they'd be stolen by every singer in the audience!) Even when doing someone else's material, however, they arranged it in their own style.

One day, while Stan was visiting his parents, he sat down at their piano. Coincidentally, Maurice Martin was visiting his brother in the same building and heard Stan's playing. Maurice, the piano player for a small band which did the Detroit club circuit, introduced himself. They got to talking and Maurice began showing up at Teardrops' rehearsals. Pretty soon, the group had a piano player (although Maurice continued to appear with his band).

It was a tough area, and with gangs and crime rampant, everyone tried to be hip in some way. The usual ways were the same across the country: music and sports. The Teardrops did a little of both. They found an empty house with a big concrete porch across from Miller High School (which they attended; it was on Jay, between Chene and Dubois). They'd sit on the porch and practice, go over to the school and play some baseball or basketball, then come back and practice some more. And of course, to get that echo sound, "Everywhere we went we found a bathroom or a basement."


Like all the other Detroit groups, they sang at amateur shows, churches, street corners, and bars. Too young to legally drink (they were all of high school age at the time), they had to leave the bars between shows. They sang at the Flame Show Bar and the Frolic Show Bar among others.

There was a promoter named Homer Jones, who put on (and MC'd) amateur shows at various theaters around the area (such as the Warfield, the Carver, and the Duke). Once a week, he'd hold a contest at each theater, along with a regular show, featuring one or more established acts. Of course, all the aspiring groups from that little corner of the world would show up there, in hopes of winning the substantial cash prize (maybe $25).

Life wasn't easy in the streets of Detroit, and most of the Teardrops never finished high school. Stan dropped out because he had married, and, with a child on the way, needed to find a real job. (The singing was ok, but amateur shows paid only so much. And only if you won!)

Each July 1, right across the Detroit River in Windsor, Ontario, there would be a tremendous amateur show held on Canada's Dominion Day. A stage was set up outside, and acts came from all over to compete. One year, probably in 1953, they showed up in their new powder-blue uniforms (Maurice was in navy) and almost didn't get to perform at all. When they were announced, they didn't realize that they were to be next. Maurice was the first to recover and went tearing across the stage to the piano to give them an intro. The others came running out behind him; not a casual entrance! The guys sang three songs: "Since I Fell For You" (led by Carl), "Bar Room Blues" (with Sam out in front), and "Sixty Minute Man" (with Stan doing the honors). The Teardrops won second prize that year ($50), losing out to a young Little Willie John, who walked off with $100.

Later that month, they found themselves in Saginaw, Michigan, on a show with the Spaniels, a new group from Gary, Indiana with a record ("Baby, It's You") that had been making a lot of noise on the Detroit charts. That night, the Teardrops were appearing on the bill both as themselves and as the backup to Detroit thrush Connie Allen (also known as "Connee Allen"). The guys were quite intimidated to find themselves on the same show as this "big name group", since they had only been singing locally. They were afraid to go on, thinking that the Spaniels would find them a bunch of hicks. Connie, being older, went out and bought them a bottle of corn whiskey to loosen them up. They were in the dressing room, applying makeup and doing their hair, when the Spaniels dropped in to ask what they were doing. It turned out that the Spaniels had never applied makeup before a show, nor done their hair! The Teardrops went on, and then backed up Connie. Finally, the Spaniels, the big-time group, appeared. The Teardrops found them stiff, with no stage presence at all! So much for awe!

Probably in the spring of 1954, the Teardrops were contacted by promoter Homer Jones (who ran all those amateur shows). There was a new player in town: the Prosperity Recording Company, which had been set up in February of that year. Jones asked them to contact the owners, business manager Alfonso Fuller (an attorney) and manufacturing chief Samuel Taylor (a record store owner). Prosperity had issued some gospel sides by the Rev. James Lofton and now was trying to branch out into Blues and R&B. Jones had told Fuller and Taylor, about the Teardrops, and they wanted to record the group. (Jones probably had an interest in getting the top acts on his shows recorded; it would be good for theater business.)

In the summer of 1954, Alfonso Wallace, the Teardrop with the car, drove the group down to the "studio," which was in the back of Sam's Record Shop (owned by Samuel Taylor; at 3419 Hastings Street in Detroit, just down the block from Joe von Battle's J-V-B Records, at 3530 Hastings). The band was already there warming up, and the saxman introduced them as "Mike Mitchell and his Band." They practiced for a bit and then began to record.

The group had four tunes ready to go, but were only asked to record two of them (both Carl Jones compositions). Carl leads "Come Back To Me" in a pleasant halting style (with Stan coming in on the bridge). Throughout most of the song, the other Teardrops are singing in a very low register. Mike Mitchell's backup is mostly minimal, but manages to make its presence felt.

The flip, "Sweet Lovin' Daddy-O", led by Sam Scott, is one of the "bragging" variety of songs. The refrain contains the lines "The way I do my loving/ They always come back for more". Mike Mitchell may not be a Jimmy Wright, but he puts in a frantic, rocking appearance on the bridge.


While the company was eager to record the Teardrops, they seemed in no hurry to actually release the record. Since it finally came out on the Sampson label, a subsidiary of Prosperity Recording (which is mentioned on the label), it's possible that Sampson Records didn't even exist at the time of the session. As nearly as it can be dated, "Come Back To Me" was released, on 78 RPM only, in the late Fall of 1954. The "Come Back To Me" side seems to have been badly recorded or pressed. At around 10 seconds into the song (on every copy I've ever heard), there's a note or two missing from the lead vocal. The records don't seem to be physically defective, so it had to be in the recording or pressing process.

After the record came out, the Teardrops still played the same small bars and theaters in Detroit. They also played Toledo and Stan remembers that once they played the Warfield Theater on the same bill with the Ravens.

The record was actually sent to Billboard to review, but somehow it ended up in the Country & Western review column. "Sweet Lovin' Daddy-O" was given an 80 for a "strong rocking performance." The problem? "The too hot lyric will prevent this effort from getting airplay." The flip, "Come Back To Me" (you are sitting down, I hope), received a 40. They called it "a weak blues ballad." What's worse (for lead Carl Jones), the reviewer goes on to say "Thrush lead [sic] and group try hard, but material and orch are poor."

Sampson never told them that the record had been issued. One day, someone they knew told them that he'd heard it on the radio. The next day they all listened and heard "Come Back To Me". How did it feel? "We felt great. Felt we were on our way." Prosperity paid for a photo session, and they each got a copy of the record, but they never heard from the company again. The only other known Sampson record is #633, by Baby Boy Warren ("Taxi Driver"/"Bad Lover Blues"); these are Blues recordings.

They listened carefully, and heard "Come Back To Me" every day for two or three weeks (they never did hear "Sweet Lovin' Daddy-O"). Did the record sell? No, sadly it didn't. Prosperity/Sampson was a minuscule outfit and couldn't promote the disc. But they did get to hear themselves on radio. Needless to say, the Teardrops never made a cent off sales of the record (such sales as there were). As Stan says, "We didn't make any money. We just did it 'cause we liked it." They did get the adulation from the crowds when Homer Jones now introduced them as "The Teardrops, who just released a record." And now, they got to sing their own songs at shows. Even after the record came out, and they were "professionals," they continued to appear at amateur shows.


The Teardrops struggled on, but finally saw that there were no opportunities left for them as a singing group. There were wives and there were new mouths to feed, and suddenly money wasn't something it would be nice to have; it was a necessity. They disbanded for a while, then got back together for a while, then disbanded.... (Maurice Martin had left around 1956, continuing on with his band). In late 1960, they (Carl, Sam, and Stan) appeared, for a single night, at the Twenty Grand Club, backing up a young Martha Reeves, who was singing the Midnighters' hit "Let's Go, Let's Go, Let's Go." This came about because the Teardrops were considering adding her to the group. (For some reason Alfonso wasn't there that night, but he was still a part of the group.)

Also in 1960, they worked with Don Davis (who would produce Johnnie Taylor's "Who's Makin' Love"). They brought him a song that Carl had written, called "Nervous". They sang it for Davis, but he didn't like the arrangement, suggesting all kinds of changes. Davis took the song and within a few months made all the changes he wanted. He then gave it to Sonny Monroe's Fabulous Playboys to record!


When the Playboys' record was released, Sam Scott and Alfonso Wallace gave up, and the Teardrops dissolved for the last time. But Stan and Carl stayed together and decided to try again. Teaming up with baritone Joe Miles (who had been in an incarnation of Lionel Hampton's Hamptones) and second tenor Mickey Stevenson, they formed the Mellodees. While the Mellodees never recorded on their own, they did a lot of backup work (most notably behind Little Carl Carlton and Tony Clark). (They were not the Detroit group called the "Mel-O-Dees" who recorded for the H.O.B. label in the late 50s.) In 1962, Mickey became an a&r man for Motown; one of his first acts was to bring the others in to do backup work.

Stan, Carl, and Joe thus became the "Love-Tones" (the name was Berry Gordy's idea) and backed up Mary Wells (Motown's first star), on her big 1962 hits, "The One Who Really Loves You" and "You Beat Me To The Punch". Unfortunately, Carl was killed after this, in a bar room fight, and when the Love-Tones backed up Mary on "Two Lovers", the empty spot was taken by Temptations' tenor Eddie Kendricks. (Many of the Motown groups hung around the studio waiting for something to happen. Thus, if background singers were needed, there was always a pool of them.) In 1963, the Love-Tones spent a few months on the road with Mary Wells and Marv Johnson (with Sonny Sanders taking Carl's place). When they backed Mary, they were onstage; when they backed Marv Johnson, they stood behind the curtain.


There was a lot of work at Motown, and the Love-Tones did it all. They backed up Marvin Gaye on "Hello There Angel" (on which Mickey Stevenson actually sang; he was usually too busy with administrative duties) and "One Of These Days" (the original flip to "Pride And Joy"). They backed Mary Wells on "Old Love" and "Laughing Boy". There was also "Mo Jo Hanna", by Henry Lumpkin. Other sessions found them behind Andre Williams' old sidekick, Gino Parks. (On some of these sessions the Love-Tones were augmented by the Andantes, a female trio consisting of Jackie Hicks, Marlene Barrow, and Louvain Demps.) Not only did they do singing, but sometimes they were brought into the studio for other purposes. While these mainly consisted of hand clapping, Stan also got to hit some sticks together to keep the beat behind Marvin Gaye's "Stubborn Kind Of Fellow".


While the Love-Tones faded after a couple of years with Motown, it wasn't the end of the road. Around 1990, Stan Bracely got together another group, this time spelled "Lovetones": Buford "Fab" Glanton (tenor), Will Harvey (tenor), and Robert Walker (baritone). Stan had been contacted by Ian Levine, an Englishman who recorded a lot of old Motown acts for his Motorcity label. The reconstituted Lovetones cut three sides in Detroit, adding vocals to already-recorded instrumental tracks: "Fire Alarm," "Somebody's Taken My Place," and "Key To My Happiness." Levine then flew them to England to record seven more tunes for an album to be called Turn This Heart Around, a CD released on Motorcity in 1991. In England for about a week, Levine also got them a gig at a cabaret in a resort. They thought that all they'd have to do was sing the three songs they'd already recorded, but the audience kept clamoring for old Motown tunes, which they spent the whole next day practicing.

The rest of the songs on the album also existed only as music; Fab Glanton wrote words to most of them. He would write all night and during off-hours, and the Lovetones would learn the songs and record them in the evening, with Fab in the lead.

It's a shame that there's only a single Teardrops record; there should have been more. But small record companies have problems promoting and distributing (many seem to form with the hope that all their records will magically sell themselves into #1 chart hits). Many groups had only one or two records because of this, not being far enough along in their career to interest a large company. Such was the fate of the Teardrops.


Special thanks to Tony Barcia, Pete Grendysa, and Galen Gart.


THE TEARDROPS

SAMPSON
634 Come Back To Me (CJ)/Sweet Lovin' Daddy-O (SS) - probably fall 1954

Leads: CJ = Carl Jones; SS = Sam Scott


THE LOVETONES

MOTORCITY
MOTCCD72 Turn This Heart Around - 1991
Turn This Heart Around
It Must Be Magic
Key To My Happiness
Sitting In The Park
Lucky Day
Fire Alarm
Out Of A Dream
Burning Touch
Climbing High
Somebody's Taken My Place


Unca Marvy's Home Page
More Articles