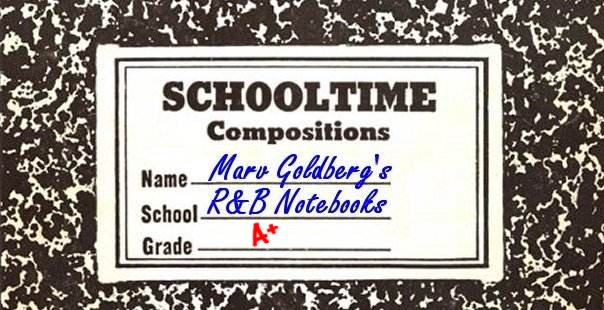 The Thrillers/5 Jets

By Marv Goldberg

Based on interviews with Raymond Dorsey


© 2001, 2009 by Marv Goldberg
The Thrillers, who had an unusual R&B record that expounded on the evils of drink, were another of the multitude of Detroit groups. They grew up together in the North End area (around Oakland and Holbrook). Forming around late 1952, the members were: Joe Murphy (lead tenor), Charles Wright (first tenor), and three cousins: Lawrence Payton (second tenor), John Raymond Dorsey (baritone), and Roquel "Billy" Davis (bass, songwriter, and manager).


Originally calling themselves the Crowns (they'd changed it to the Thrillers by January 1953), they got to record for Detroit's legendary Joe Battle in mid-1953. Battle (who styled himself "Joe von Battle") was the owner of Joe's Record Shop and had an almost limitless assortment of record labels and numbering systems. This time he named a label after the group (although he wasn't completely certain what the name of that label should be). Their first effort was released on the "Thrillers" label: "I'm Gonna Live My Life Alone" (led by Billy Davis), backed with "Lessy Mae" (which was fronted by Joe). "I'm Gonna Live My Life Alone" is the same song as "I'm Going To Live My Life Alone," which the 5 Red Caps had done in 1944 and the Crickets would do the following year.


This is an extremely rare record; in spite of the fact that von Battle released it multiple times, many collectors have never even heard of it! It appeared as Thrillers #OP-167 and again as Thrillers #3530 (with the correct title of "I'm Going To Live My Life Alone"; 3530 was Joe von Battle's Hastings Street address in Detroit). It also turned up on a J-V-B demo, with an instrumental on the flip.

[For a wonderful account of Joe Von Battle, written by his daughter, Marsha, go to her blog.]

In August 1953, when there was no action on the first release, von Battle issued two more sides, this time on the "The Thrillers" label. "Mattie, Leave Me Alone" features Joe on lead. It's backed with "The Drunkard" (with Billy doing the recitation and Joe doing the singing part). Although "Mattie" was a local hit, "The Drunkard" is the more interesting side. It was taken from an old temperance poem of the early 1900s, in the same vein as "The Toast," "The Bondage of Drink," and "The Face On The Bar Room Floor."

The same month it was issued on Thrillers, it was also released on California's Big Town label, which had just been purchased by 4-Star Records. In all probability, 4-Star did distribution for the Thrillers label.


"Mattie, Leave Me Alone" was reviewed the week of September 19, 1953, along with Ruth Brown's "The Tears Keep Tumbling Down," Fats Domino's "Rose Mary," the Drifters' "Money Honey," Bobby Mitchell & the Toppers' mathematically incorrect "4-11=44," the Blenders' "Don't Play Around With Love," Johnny Ace's "Midnight Hours Journey," the Orchids' "Beginning To Miss You," and the Gay Tunes' "Thrill Of Romance" (which received a very poor rating). By October, "Mattie" was a solid hit in Detroit, having reached #6 on the local R&B chart).

There's also a record by "Vernita" (probably related to "Fabian" and "Capucine") on Joe von Battle's J-V-B label ("There's No Doubt About You" and "I'm Not Leaving You Alone"). It has been rumored that the 5 Jets are backing her, but after listening to the songs, Ray Dorsey says it wasn't his group (even though "I'm Not Leaving You Alone" was the answer to "Mattie, Leave Me Alone" and used the same background). By the way, her full name is "Vernita Gentry". She was called an amateur in July 1952 and a professional by March 1956. (Those are the only two times she's mentioned in the Detroit Tribune.)


Soon after "Mattie" appeared, however, both Charles Wright and Lawrence Payton left, to be replaced by tenors Charles Lee and Crathman "C.P." Spencer, respectively. Payton joined another local group called the 4 Aims (soon to become the 4 Tops). At this time, the Thrillers decided to change their name and, as jet planes were the thing, they ended up calling themselves the "5 Jets." (This was the time when jets were catching the public's imagination to such an extent that many facets of automobile and furniture styling would be based on their design.)


The 5 Jets secured a contract with DeLuxe Records (a subsidiary of King), and on October 2, 1953 recorded two sides: "I Am In Love" and "Not A Hand To Shake" (an answer to Faye Adams' monster hit, "Shake A Hand"). The tunes were released later that month. These, and all 5 Jets' songs, were led by Joe Murphy. The penning of both songs was credited to Joe von Battle (with Billy Davis helping out on "Not A Hand To Shake"). "I Am In Love" did well locally, reaching #8 on the Detroit charts.

Another session took place later in 1953 (date unknown), at which time two sides were cut: "I Want A Woman" and "You're A Lie." Neither side was issued.

Their next session was on April 1, 1954, when they recorded six sides: "I'm Stuck," "Now At Last," "Give In," "Tell Me You're Mine," "I Want A Woman" (second version), and "Bad Woman Blues."


In May, DeLuxe released "I'm Stuck" and the second version of "I Want A Woman" (both written by Billy Davis). The week of June 26, 1954 saw "I'm Stuck" as a breakout record in Detroit (it would reach #4 on the local charts, as well as #2 in Cincinnati and #5 in the Baltimore-Washington area). Other regional breakouts that week were: the Strangers' "My Friends" (in New York), the Scarlets' "Dear One" (also in New York), and the Rivileers' "Forever" (in Los Angeles). At this time, both the Midnighters' "Sexy Ways" and the Velvets "I Cried" were becoming regional hits in several markets.

Also in June, Herald Records announced the signing of the Thrillers from Detroit (they'd record "Please Talk To Me" and "Lizabeth"). This was, however, a completely different group.

DeLuxe continued to release the 5 Jets. In August, they issued "Tell Me You're Mine" and "Give In." (The former was written by Joe Murphy, the latter by Billy Davis). The record was reviewed the week of August 14, along with Jimmy Liggins' "I Ain't Drunk," Roy Brown's "Ain't It A Shame," and the Maxwell Davis Combo's version of "Look Sharp--Be Sharp" (the Gillette March so familiar to sports fans).

On September 28, 1954, the 5 Jets did their final session for DeLuxe, with Carl Stewart temporarily substituting for Crathman Spencer. This was a standard four-tune session at which they recorded "Please Love Me Baby," "Down Slow," "Crazy Chicken," and "Everybody Do The Chicken." The latter two were released first, in October. ("Crazy Chicken" was written by Billy Davis, and "Everybody Do The Chicken," mostly an instrumental, was written by Henry Glover, a King/Federal/DeLuxe a&r man.) They were reviewed the week of October 30, along with the Midnighters' "Annie's Aunt Fannie," the Lamplighters' "Yum Yum," the Rivileers' "Eternal Love," the Strangers' "Drop Down To My Place," the Ramblers' "Vadunt-Un-Va-Da Song" (strange title, great song), Smiley Lewis' "Too Many Drivers," and Joe Houston's rocking "All Night Long."

The week of December 4, "Crazy Chicken" was reported to be breaking out in Detroit, along with the Midnighters' "Annie's Aunt Fannie" and the 3 Chuckles' "Runaround" (it peaked at #8 on the Detroit chart). Other breakouts were: the Penguins' Earth Angel (Philadelphia), the Drifters' "White Christmas" (Philadelphia), the Moonlighters' "Shoo-Doo-Be-Doo" (Philadelphia), the Drifters' "Bip Bam" (Atlanta and Los Angeles), the Opals' "Oh But She Did" (Memphis), and the Feathers' "Johnny Darling" (Los Angeles).

The final DeLuxe record was "Down Slow" backed with "Please Love Me Baby" (two more sides written by Billy Davis). It was released in December and reviewed the week of January 1, 1955, along with the Nu Tones' "Annie Kicked The Bucket," the 5 Royales' "School Girl," and the Twigs' "Lover Boy."

After they left DeLuxe, Billy Davis quit singing with the 5 Jets (although he continued to manage them and write songs for them). Davis was replaced, for a while, by Billy Lyons, a utility singer, who was a bass, baritone, and tenor. Davis not only wrote for the 5 Jets, but (along with the Royals' Charles Sutton) wrote "See Saw" for the Moonglows.

On June 11, 1955, the 5 Jets were part of a show put on for teenagers by the Northwest Businessmen's Youth Council. Others on the bill were Jaye P. Morgan, Bob Crewe, and the Scalders (as well as players from the Detroit Tigers). The emsees were Don McCloud and Bob Seymour, both DJs on WKMH. Held at the University of Detroit, there were 11,000 attendees.

The 5 Jets then did some recording for Detroit's Fortune label in 1956. (Fortune owner Jack Brown once said that there were several unreleased cuts by them). Only two sides were ever released, and one was an accident: in March 1957, Fortune put out a 5 Dollars record called "You Fool." The flip was a dance record based on Andre Williams' recent hit, "Bacon Fat." Called "How To Do The Bacon Fat," it was also by the 5 Dollars. However, there was a pressing plant error and some copies of "How To Do The Bacon Fat" are actually "I'm Wandering" by the 5 Jets. There's no way to tell by looking at the label, but the groove track is larger in those copies that have "I'm Wandering." On Fortune's Treasure Chest Of Musty Dusties - Vol II there's another 5 Jets cut, "I'll Always Remember." Both songs were led by Joe Murphy.


Then there were more personnel changes. Billy Lyons left in late 1956 (eventually going to the Royal Jokers in early 1958 to replace Thearon Hill); his place in the 5 Jets was taken by Walter Gaines. Therefore, the group was now: Joe Murphy (lead tenor), Crathman "C.P." Spencer (tenor), Walter Gaines (second tenor), Charles Lee (second tenor), and John Raymond Dorsey (baritone).

The 5 Jets continued singing through 1957, when they had one further personnel change: Charles Lee was replaced by Henry Jones.

In late 1957 they teamed up with Berry Gordy, who became co-manager (along with Billy Davis). Gordy was managing and writing for Jackie Wilson at the time. In fact, Jackie ended up with a 5 Jets song: "She's So Fine." It was something that Billy Davis and the guys had worked on. At some point Gordy decided he liked it, did some work on it, and gave it to Jackie. With a slight title change, it became a hit as "Reet Petite."

Gordy got the 5 Jets a recording deal with legendary talent-spotter George Goldner (who had once owned Rama and Gee and now owned End, Gone, and Mark-X). The group journeyed to New York and recorded at least four sides for Goldner. However, by the time any records were issued, the group was no longer the 5 Jets, but the "5 Stars."

The first two were released on Mark-X in November 1957: "Ooh Shucks" and "Dead Wrong" (two more Joe Murphy leads). Both sides were written by Berry Gordy and Billy Davis (under his pen name, "Tyran Carlo"). The record was reviewed the week of December 9, along with Thurston Harris & the Sharps' "Do What You Did," the Del Vikings' "Snowbound," the Marquees' "Wyatt Earp," the Casuals' "So Tough," the Teenchords' "I Found Out Why," and the Vanguards' "Moonlight."

The only other 5 Stars record was released in July 1958: "Blabber Mouth" (led by Joe Murphy and Walter Gaines), backed with "Baby, Baby" (led by Joe). "Blabbermouth" was a kind of "Yackety Yack" clone, written by Gwen Gordy, Berry Gordy, and Tyran Carlo (Billy Davis); "Baby, Baby" was written by Gwen and Tyran. The record was reviewed the week of July 21, along with the 5 Royales' "Double Or Nothing," Guitar Slim's "If I Had My Life To Live Over," Lee Andrews & the Hearts' "Why Do I," the Slades' "You Cheated," the Imperials "Tears On My Pillow," the Miracles' "Money," the Videos' "Trickle Trickle," the Teenagers' "Mama Wanna Rock," the Royal Holidays' "I'm Sorry," the Clusters' "Darling Can't You Tell," and the Del Rays' "Lily Maybelle."

This was the sole output of the 5 Stars' short career. They were not the 5 Stars on ABC Paramount, Note, Hunt, Atco, Blues Boy Kingdom, Dot, Kernel, Show Time, or Treat (this last group was actually the Inspirators).

And once again the group changed its name. In mid-1958 the 5 Stars became the "Voice Masters." Still managed by Billy Davis and Berry Gordy, they recorded some sides for the Anna label, which was owned by Billy, along with Gwen and Anna Gordy, Berry's sisters. (Note that in 1961, Gwen would marry Harvey Fuqua and Anna would marry Marvin Gaye.) They retained ties to George Goldner, however, as he distributed Anna. While the personnel of the group remained the same, they added a sixth voice just for the session, bass Melvin Franklin (of future Temptations fame).


[Billy Davis also ran the Check-Mate Label, a subsidiary of Chess, which was based in Detroit. In the mid-60s, Davis moved to New York and worked as a songwriter for an advertising agency. One of the tunes he turned out, along with Roger Cook and Roger Greenaway, was the Coca Cola jingle: "I'd Like To Teach The World To Sing." He also wrote the Miller Beer jingles. In 1972, he was honored by ASCAP for his commercial-writing ability. At the time, he was Vice President and Music Director of the McCann-Erickson Agency. Roquel "Billy" Davis passed away in September 2004.]

The first Anna release for the Voice Masters was in January 1959: "Hope And Pray" (Joe and C.P. doing a duet lead), backed with "Oops, I'm Sorry" (led by Joe). Both sides were written by Gwen Gordy and Roquel Davis). The next Anna record was released in March 1959. It had the same song on both sides ("Needed"), but there was a fast version and a slow version (called "For Lovers Only") on the other. Both sides were led by C.P. Spencer. The up-tempo version has a Marv Johnson sound to it. It was reviewed the week of April 18, 1959, at the same time as the Cineramas' "Life Can Be Beautiful," the Blentones' "Military Kick," Jesse Belvin's "Deacon Dan Tucker," Charles Brown & Amos Milburn's "I want To Go Home," the Martels' "Teacher Don't Keep Me In," the Portraits' "Close To You," the 5 Crowns' "A Surprise Visitor From Outer Space," and Johnny Oliver's "Sweet Sugar."

By the time any of the Voice Masters sides were issued, however, Raymond Dorsey had departed the group, joining his old 5 Jet friend Billy Lyons in the Royal Jokers. Based on subsequent events, this was probably for the best. Berry Gordy was planning to take the Voice Masters to his new Tamla label, but before that happened, he got into a fight with Joe Murphy and took the Miracles instead. Billy Davis continued on with Anna for a while before going into advertising. He wasn't involved with Gordy in either Tamla or Motown. Joe Murphy went on to be a soloist (in 1965 he did "So Blue" and "It's A Weakness" on Vivid, backed up by the Dells).

The Voice Masters continued to record for Anna for a while, adding tenor Ty Hunter (the 1960 releases were by "Ty Hunter and the Voice Masters"). With lots of personnel changes (although Hunter, Spencer, Jones, and Gaines were all there for long periods), they became the Originals, recording for Soul, Motown, Fantasy, and Phase II, (they had a #1 R&B hit in 1969, on Soul: "Baby I'm For Real"). The most notable addition to their lineup was Freddy Gorman, who had been with the Quailtones (and who had written "Please Mr. Postman" and "Just Like Romeo And Juliet"). While outside the scope of this article, the Originals lasted into the 1980s.

There was something about Detroit singers. They really loved to sing, hopping from group to group faster than we can keep up with them. But when they got into a recording studio, they turned out some great music. Thus it was with the Thrillers, who became the 5 Jets, who became the 5 Stars, who became the Voice Masters, who became the Originals.


Special thanks to Gordon Skadberg, Mitch Rosalsky, Victor Pearlin, and Galen Gart.



THE THRILLERS
THRILLERS
167 I'm Gonna Live My Life Alone (BD)/Lessy Mae (JM) - Mid-1953
(Also released on Thrillers 3530 as "I'm Going To Live My Life Alone")

THE THRILLERS (the actual name of the label)
170 Mattie, Leave Me Alone (JM)/The Drunkard (BD/JM) - 8/53
(Also released on Big Town 109 in August 1953)



THE 5 JETS
DELUXE
6018 I Am In Love (JM)/Not A Hand To Shake (JM) - 10/53
6053 I'm Stuck (JM)/I Want A Woman (JM) - 5/54
6058 Tell Me You're Mine (JM)/Give In (JM) - 8/54
6064 Crazy Chicken (JM)/Everybody Do The Chicken (JM) - 10/54
6071 Down Slow (JM)/Please Love Me Baby (JM) - 12/54

UNRELEASED DELUXE
I Want A Woman (first version)
You're A Lie
Now At Last
Bad Woman Blues

FORTUNE
833 I'm Wandering (JM)/[You Fool - 5 Dollars] - 3/57
(NOTE: see the article for the story behind "I'm Wandering ".)
I'll Always Remember (JM) - on "Treasure Chest Of Musty Dusties - Vol II " (Fortune 8017) - mid-60s



THE 5 STARS
MARK-X (a George Goldner label)
7006 Ooh Shucks (JM)/Dead Wrong (JM) - 11/57

END (a George Goldner label)
1028 Blabber Mouth (JM/WG)/Baby, Baby (JM) - 7/58
(Reissued on Columbia 4-42056 - 6/61)



THE VOICE MASTERS
ANNA
101 Hope And Pray (JM/CP)/Oops, I'm Sorry (JM) - 1/59
102 Needed (CP) [fast version]/Needed - For Lovers Only (CP) [slow version] - 3/59


The other two ANNA releases are by Ty Hunter and the Voice Masters:

1114 Orphan Boy/Everything About You - 3/60
1123 Free/Everytime - 10/60


LEADS:
JM = Joe Murphy; BD = Billy Davis; WG = Walter Gaines; CP = Crathman "C.P." Spencer




Unca Marvy's Home Page
More Articles