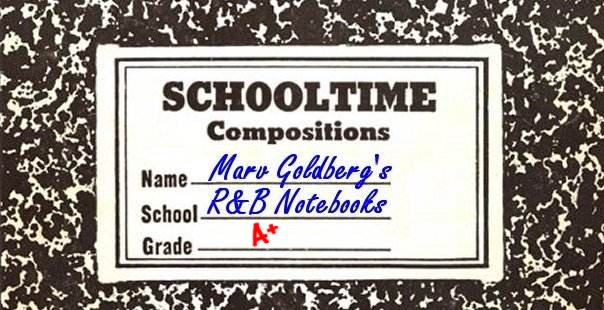 Tommy Ridgley

By Marv Goldberg



© 2005, 2009 by Marv Goldberg
Thomas Herman Ridgley was a part of the flourishing New Orleans Rhythm And Blues scene in the 50s. Born on October 23, 1925, he learned to play piano in the Navy during World War 2 and, after the war, easily won a talent show at the Dew Drop Inn, where his singing skills netted him the handsome sum of five dollars.


Tommy Ridgley became a singer with the Bama Band in the late 40s, belting the blues a la Joe Turner and Roy Brown. Then he switched over to Earl Anderson's band, and finally, in 1949, was recruited by bandleader/trumpeter Dave Bartholomew. His first recordings were for Imperial in 1949: "Shrewsbury Blues"/"Early Dawn Boogie." (Shrewsbury was the name of the neighborhood where he grew up.) These were followed, in 1950, with "Boogie Woogie Mama" and "Lonely Man Blues."


In 1951, he did "Tra-La-La" for Decca, as the vocalist with Bartholomew ("Thomas Ridgley"). He also recorded "Anything But Love" for Decca under his own name. A 1952 King Records session, with Bartholomew (once again uncredited), produced "Lawdy Lawdy Lord."


Also in 1952, Tommy recorded several tracks with Dave Bartholomew that were released on Park Records (from Harrison, New Jersey and probably owned by bandleader Enoch Light). Credited to "Dave Barton [Bartholomew] & His Royal Playboys" with vocals by the "Shrewsbury Kid" [Ridgley], the sides were: "Three O'Clock", "Cry", "Cry Baby", "Got You On My Mind", "Fool, Fool, Fool", and "Twins". These were 78 RPM EPs, containing additional tracks by Barton and the Royal Playboys, as well as by Meyer Kennedy and Edgar Blanchard and the Gondoliers


Ridgley returned to Imperial in 1952 and turned out three more records, under his own name, including "Lavinia" and "Looped." In 1953, he left Bartholomew to form his own band, the Untouchables.


Then it was on to Atlantic in 1953, for a New Orleans session that produced "Ooh Lawdy My Baby" (with Ray Charles on piano). At a later session, he recorded "Jam Up," an instrumental on which he himself tickled the ivories.

Tommy Ridgley had grown up with Lloyd Price, and when Price couldn't find a company to record his "Lawdy Miss Clawdy," Ridgley almost ended up doing it (but in early 1952, Specialty Records came through at the last minute). Tommy even formed the first band for Price (with Fats Domino on piano).


In 1955, eight of the songs that had been released on Park Records in 1952 found their way onto a 10-inch LP on Enoch Light's Waldorf Music Hall label of Harrison, New Jersey. One of these was Tommy's "Got You On My Mind" (once again, the credit went to Dave Barton, the Royal Playboys, and the Shrewsbury Kid). The same tune came out on a Waldorf Music Hall 45 RPM EP, which had three other Royal Playboys songs from the LP.


1957 found Tommy Ridgley with Al Silver's Herald label, where he turned out six records over the next couple of years. "When I Meet My Girl," "Baby Do-Liddle," and "I've Heard That Story Before" were local hits; as usual, the sessions were done in New Orleans.

All through the late 50s and the 60s, Tommy Ridgley played with his band, the Untouchables, in the New Orleans area (they became the house band at the Dew Drop Inn, where he'd won that talent contest so many years before). He recorded for Ric, a small local label, from 1960 to 1963, but had no hits. In 1962, Atlantic dusted off his 1954 recording of "Jam Up" and rereleased it as "Jam Up Twist".


The band didn't really seem to have all that much work. I could only find a handful of appearances for them in all of the 1950s. On May 27, 1955, Tommy was at the Cedar Lane Club in Opalousas, Louisiana. On April 26, 1958, they played for the Spring Conclave Of The Southern Federation Of Temple Youth at the B'nai Zion Congregation in Shreveport, Louisiana. On May 16, 1958, the band was at the Neville High School (Monroe, Louisiana) Junior-Senior Prom ("seated on a pink cloud bandstand"). September 26, 1958 found them at the Shreveport Country Club for the Junior League Ball. Finally, they played for the New Year's Eve dance at the Palmetto Country Club (Shreveport), on December 31, 1959. That's it.

For the rest of the 60s, Tommy appeared on a succession of small New Orleans labels: Cinderella, Johen, Blue Jay, White Cliffs, River City, International City, Ronn, Hep' Me, and J-Bees. There were more recordings in the 70s, 80s, and 90s, but even with no hits he seemed to be content with just having steady work and an occasional record to show for it.

In time, he went into the production end of the music business. He's also credited with discovering thrush Irma Thomas (who did the original recording of the Rolling Stones' "Time Is On My Side").

Thommy Ridgley died, from lung cancer, on August 11, 1999. Although he had no real chart action to show for 50 years in the business, he never lacked for work and had a career other local artists envied.


Special Thanks to George Moonoogian, George Korval, and Victor Pearlin.



TOMMY RIDGLEY
IMPERIAL
5054 Shrewsbury Blues/Early Dawn Boogie - 49
5074 Boogie Woogie Mama/Lonely Man Blues - 50

DECCA
48216 Tra-La-La [Ridgley on vocal]/Teejim [these are listed under Dave Bartholomew] - 51
48226 Anything But Love/Once In A Lifetime - 51

KING
4523 Lawdy Lawdy Lord, Part 1/Part 2 (as vocalist with Dave Bartholomew) - 52

PARK
801 Three O'Clock - 52
802 Cry // Cry Baby - 52
803 Got You On My Mind // Fool, Fool, Fool // Twins - 52

All the above titles are by the Shrewsbury Kid with the Royal Playboys.
These are 78 RPM EPs with additional tracks by others.

IMPERIAL
5198 Lavinia/I Live My Life - 52
5203 Looped/Junie Mae - 52
5214 Nobody Cares/Monkey Man - 52

ATLANTIC
1009 Ooh Lawdy My Baby/I'm Gonna Cross That River - 53
1039 Jam Up/Wish I Had Never - 54

WALDORF MUSIC HALL
MH-33-136 New Orleans Blues - 55
Got You On My Mind - Shrewsbury Kid [Tommy Ridgley] & Royal Playboys
Booted - Royal Playboys
Kiss Me Baby - Dave Barton [Bartholomew] & Royal Playboys
Night Train - Royal Playboys
Shine On - Helen Marino & Royal Playboys
How Many More Years - Clarence Samuels w/Edgar Blanchard & the Gondoliers
Bookies Blues - Meyer Kennedy & Ork.
Flamingo - Meyer Kennedy & Ork.

MH 45-157 Rock And Roll - 55
Got You On My Mind - Shrewsbury Kid [Tommy Ridgley] & Royal Playboys
Booted - Royal Playboys
Night Train - Royal Playboys
Shine On - Helen Marino & Royal Playboys

HERALD
501 When I Meet My Girl/Whatcha Gonna Do - 57
508 Baby Do-Liddle/Just A Memory - 57
513 Want'cha Gone/Come Back Baby - 58
526 Mairzy Doats And Dozy Doats/I've Heard That Story Before - 58
537 I'll Be True/The Girl Across The Street - 59
540 Tina/How I Feel - 59

RIC
968 Is It True/Let's Try And Think It Over - 60
973 Please Hurry Home/Do You Remember - 60
978 Should I Ever Love Again/Double Eye Whammy - 60
982 The Only Girl For Me/Three Times - 61
984 The Girl From Kooka Monga/In The Same Old Way - 61
990 My Ordinary Girl/She's Got What It Takes - 62

ATLANTIC
2136 Jam Up Twist/Wish I Had Never - 62 [these are the 1954 masters]

RIC
993 Heavenly/I Love You Yes I Do - 63
994 I've Heard That Story Before/Honest I Do - 63

CINDERELLA
1024 The Goose/No One But You - 63

JOHEN
9200 All My Love Belongs To You/I Want Some Money Baby - 64

BLUE JAY
158 Call On Me Baby/Pretty Little Mama - 65

WHITE CLIFFS
260 Hey Little Chick/Did You Tell Him - 67

RIVER CITY
728 I'm Asking Forgiveness/There Is Something On Your Mind - late 60s

INTERNATIONAL CITY
702? Fly In My Pie/My Love Gets Stronger - 68

RONN
36 In The Same Old Way/I'm Not The Same Person - 69

HEP' ME
129 I Can't Wait (Any Longer)/Shack Up With Me - 70

J-BEES (part of Hep' Me)
133 Let Him Down Easy/When I Stop Leaving - 70


NOTE: There are many more recordings after this point; the discography is not meant to be exhaustive.




Unca Marvy's Home Page
More Articles