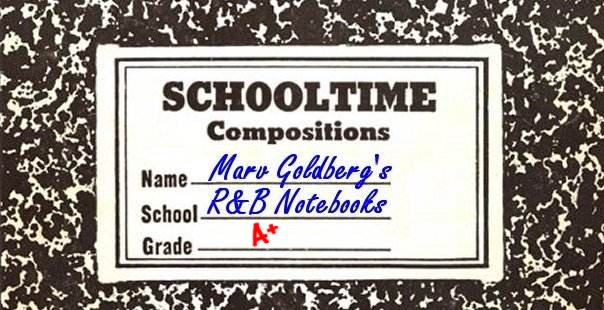 The Travelers

By Marv Goldberg

Based on an interview with Frenchie Concepcion


© 2001, 2009 by Marv Goldberg
The story of the Travelers is a short one. As Frenchie Concepcion tells it: "They were a bunch of guys I met in Brooklyn." By 1957, Frenchie had moved from the Bronx (and the Wrens) to the East New York section of Brooklyn, where he met a quartet who sang at local community centers.


Unfortunately, the only name that Frenchie remembers is that of baritone James Baldwin (there was also a tenor named Freddy). The so-far-unnamed quartet took him in as their new lead singer, under the name "Frank Lopez." "I trained those guys real quick," says Frenchie. Since they started traveling around Brooklyn a lot, when the time came to choose a name, "Travelers" seemed appropriate.

They practiced mostly standards (such as "Stella By Starlight" and "You'll Never Walk Alone"), as well as songs they'd written themselves.

One day they heard about an audition being held by Tommy Robinson, owner of Atlas records at a studio at 124th Street, between 7th and 8th Avenues, in Harlem. Robinson picked the Travelers from all the groups that entered.

In mid-1957, the Travelers recorded "Lenora," a song Frenchie had written. The other tune waxed that day was the old Wrens song, "Betty Jean." They were released on Atlas in August, with one of the Atlas ads proudly trumpeting the songs as "Betty Jean" and "L'Amour."


Both sides got good reviews the week of September 9, 1957. Other songs reviewed that week were Little Richard's "Keep A-Knockin'," the Del Vikings' "I'm Spinning," Ray Charles' "Swanee River Rock," the Mello-Tones' "Ca-Sandra," the Montereys' "Dearest One," Jackie Wilson's "Reet Petite," and Sam Cooke's "You Send Me."

While the record was never a hit, when Tommy Robinson visited St. Louis, he was told that it was a favorite on Dave Dixon's show on KATZ.

"We didn't get much work," says Frenchie, "only a few small clubs in Brooklyn." The Travelers appeared at the Classic Lounge, the Tip Top, and the Baby Grand (at Nostrand and Fulton).

There was a second session, at which the Travelers recorded "Love Is All I Crave" (this was the old Crickets' tune "Your Love") and another unremembered song. After being together for about two years, a couple of the guys went into the service and that was the end of the Travelers.


THE TRAVELERS
ATLAS (leads by Frenchie Concepcion, as "Frank Lopez")
1086 Lenora/Betty Jean - 8/57

UNRELEASED: Love Is All I Crave



Unca Marvy's Home Page
More Articles