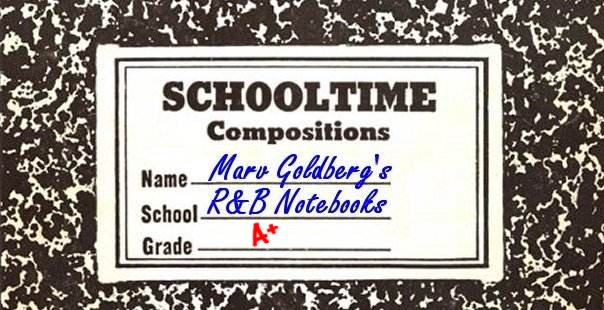 The Turks

By Marv Goldberg

Based on interviews with Alex Hodge,
Gaynel Hodge, and Delmer Wilburn


© 2004, 2009 by Marv Goldberg
The Turks began as another of the permutations of Los Angeles singers. Start with some Hollywood Flames, toss in a few original Platters, and mix with the Squires on Combo.

The whole thing began with the Flamingos (no not those Flamingos). These Flamingos were a loose organization of singers, and their ranks ebbed and flowed, depending on who was available for rehearsals and shows. Forming in Jefferson High around 1952, one of their more stable lineups was (you might recognize some of these names): Cornelius "Cornell" Gunter (tenor lead, and still in junior high), Gaynel Hodge (first tenor), Curtis Williams (baritone), Richard Berry (bass), and Jody Jefferson (second tenor and occasional member). Not a bad lineup. Said Gaynel, "We were young and talented and won every talent show around. We had the whole city of L.A. inspired and in our corner. Large companies were negotiating for us. Letting the Flamingos fall apart was a big mistake."

But fall apart they did. In time, Cornell and Richard drifted away to form the Flairs, Curtis and Gaynel went off to the Hollywood Flames ("we were 'duped' into it by Bobby Day and David Ford, who promised a better career than the one we seemed to be enjoying as the Flamingos," said Gaynel). Replacements were hurriedly brought in: Tony Williams (for Cornell), Herb Reed (for Richard), David Lynch (for Gaynel), and Gaynel's older brother, Alex (for Curtis). Therefore, by the time the dust had settled and the Flamingos had gotten a recording contract with Federal Records, it was a completely different group!

Unfortunately, just before the Flamingos were ready to record, Chicago's Flamingos started hitting it big on the Los Angeles charts with "That's My Desire." It was Alex Hodge (or maybe Herb Reed) who redubbed them the "Platters." This is probably a good time to leave this group; wonder what ever happened to them?

Shift perspective. On September 4, 1954, the Hollywood Flames (with Gaynel Hodge, David Ford, Curlee Dinkins, and Bobby Byrd) recorded at least four songs for John Dolphin: "Fare Thee Well," "Clickety Clack I'm Leaving," "Emily," and "Wagon Wheels." The first two of these were released as the Hollywood Flames, and needn't concern us any further.


"It's the other two songs that would make life more confusing for us all. "Emily" (with Gaynel in the lead) was first released in February 1955 on Dolphin's Money label. However, the name on the label wasn't the Hollywood Flames, but the "Turks" (even more confusing, the flip side was "When I Return," by the [West Coast] Turbans).

Why the Turks? It wasn't a tune by anyone called the Turks, it was a tune by the Hollywood Flames. The short answer is "I simply don't know." (The long answer is suspiciously similar.) As far as the name goes, the best evidence is that Dolphin simply made it up. My educated guess is that, sometime between the September 1954 session and the end of the year, the Hollywood Flames had ceased to exist. (For more on this line of reasoning, see my Hollywood Flames article.)


John Dolphin was the epitome of the record business hustler. He had a record store ("Dolphin's Of Hollywood") which was open 24 hours a day. It was originally opened during the Korean War to capitalize on the city's round-the-clock war workers (especially those in shipbuilding). He featured a DJ in the window (starting with Ray Robinson broadcasting over KGFJ in 1951). Within a couple of months he'd added Robin "King" Bruin (KWKW; he's the voice you hear doing the recitation on the Hollywood 4 Flames' "The Glory Of Love," released on Recorded In Hollywood, conveniently owned by Dolphin). By late 1953, Dick "Huggy Boy" Hugg became another of his DJs (replacing Charles Trammell, over KRKD). Since Huggy Boy was white, Dolphin then attracted both black and white customers (many simply when the neighborhood bars closed up for the night). It was said that Huggy Boy was capable of drawing a bigger crowd outside the store window than a stage show at a nearby theater.

Because Dolphin was stingy (to say the least) and a micromanager to boot, he made as many deliveries to record dealers as he could, just dumping boxes of records in the trunk of his car. Because he tended not to go through distributors whenever possible, his records rarely made any trade paper charts. (No one in L.A. was surprised when Dolphin set up labels named Cash and Money.)

In 1955, Gaynel started his own group, consisting of himself as lead tenor, brother Alex Hodge (baritone; he'd left the Platters sometime prior to their September 1954 session), Jody Jefferson (second tenor), and Delmer Wilburn (first tenor; he'd been in the Squires on Combo). To further keep it in the family, their manager was Katherine Hodge, Gaynel and Alex's mother.

It took a while for them to get to it (about six months), but on September 3, 1955, the trades rated "Emily" a Tip in Los Angeles. It was finally reviewed on October 29 ("good"), along with Shirley & Lee's "Lee's Dream," the Cadillacs' "Speedoo," Little Richard's "Tutti-Fruitti," the Rolling Crew's "Home On Alcatraz," the Orioles' "Please Sing My Blues Tonight," the Diablos' "The Way You Dog Me Around," the Meadowlarks' "This Must Be Paradise," and the Sh-Booms' "Pretty Wild."

Along the way, Gaynel had agreed with Dolphin to use the "Turks" name for his new group. For a distinctive look (but mostly as a joke), they decided to wear fezzes onstage. Alex Hodge later claimed that the group's name (and, more important, the fezzes) became a liability, since the emerging Black Muslim movement wasn't amused.

Finally, the Turks did a session for Dolphin. The result was "I'm A Fool"/"I've Been Accused," both led by Gaynel and released in February 1956.

To showcase "I'm A Fool," the Turks appeared as part of Irving Grantz' "Rock And Roll Jamboree" at the Shrine Auditorium on Friday, February 17 (they also sang "Emily"). Others on the bill were Chuck Berry, Joe Houston, Paul Williams, Little Willie John, and Ernie Freeman. The emsees were Hunter Hancock and Huggy Boy. There was a problem, however: the Turks were accompanied by Ernie Freeman's band, who were so enthusiastic that only Gaynel's voice could be heard over the music. The rest of the Turks must have looked like something out of a silent movie.


In March, it was reported that Huggy Boy was besieged with requests to play "I'm A Fool" on his all-night show (he broadcast from 9 PM to 4 AM). However, since he broadcast from Dolphin's store window and "I'm A Fool" was released on a Dolphin label, draw your own conclusion as to how accurate the press release was.

Both sides were rated "good" on March 17, along with Little Richard's "Long Tall Sally," the Charms' "Ivory Tower," the Midnighters' "Open Up The Back Door," the 5 Royales' "I Could Love You," the Pipes' "Be Fair," the 5 Notes' "Show Me The Way," the Barons' "Cryin' For You Baby," and the Carpets' "Why Do I." On March 24, it "I'm A Fool" was a Tip in Los Angeles. April 28 found it a trade paper Pick Of The Week. (Both Tips and Picks Of The Week were designed to alert distributors to the records that could potentially net them the most money in sales to juke box operators and record stores.)


After the Dolphin session, Jody Jefferson left, to be replaced by Carl Green. Carl had been the first "Johnny" in Marvin & Johnny back in 1953. In the intervening years, he'd written "Hey Senorita" for the Penguins.

A few months later, the Turks got to back up Wynona Carr on a couple of Specialty tunes: "Hurt Me" and "Jump, Jack, Jump!". These were released in June 1956, but the group wasn't credited on the label.


The next Turks' release was on Dolphin's Cash label, around July 1956. This time, it was Gaynel Hodge and the Turks on one side ("It Can't Be True"), backed with another Hollywood Flames song ("Wagon Wheels," led by Bobby Byrd [the future Bobby Day], from the Flames' September 1954 session). This side is credited to the "Original Turks."

In July, the Turks appeared as part of an Al Jarvis show at the L.A. County Fair Grounds in Pomona. They shared the stage with the Six Teens, the Platters, Joe Houston, and Shirley Gunter.

The Turks' next record was on Chicago's Bally label in September of 1956: "Why Did You," backed with "This Heart Of Mine." They got this session through producer George Motola, who probably owed the pinball people in Chicago a "favor."

Both sides of the Bally disc were rated "good" on September 29. Other reviews that week went to Big Maybelle's "Mean To Me," the Cadets' "I Got Loaded," the Heartbeats' "A Thousand Miles Away," the Emeralds' "I Cry," and the Marigolds' "It's You, Darling, It's You." Also that month, the Turks appeared at the Shrine Auditorium as part of an Earl McDaniel show (he was a DJ on KPOP). Others on the bill were the Coasters, the Six Teens, Sonny Knight, Gene Vincent, the Dots, the Gassers, Ernie Freeman, and Alis Lesley (a flash-in-the-pan billed as "The Female Presley"; as I remember it, she always appeared barefoot, probably for some good [read: "invented by a press agent"] reason).


After this, the Turks were quiet for over a year. During this time, they lost Delmer Wilburn and Carl Green, who were replaced by Jesse Belvin (singing bass) and first tenor Tommy "Buster" Williams. Jesse and the Hodge brothers were pals, having grown up only a few houses apart. This is the group that hooked up with Robert "Bumps" Blackwell's Keen label in late 1957. [Note that in May 1958 Buster and Jesse would take time out from the Turks to be part of the Shields on "You Cheated" (backing up lead Frankie Ervin, along with Johnny "Guitar" Watson and "Handsome" Mel Williams); on that one, Jesse was top tenor!]

A November 1957 session yielded "Okay" (by Gaynel Hodge) and "It's You." On February 5, 1958, another session produced "Father Time" (Gaynel), "My Baby," and a re-recording of "It's You." Also at that session, the Turks backed up Johnny "Guitar" Watson on "Honey."


In April 1958, Keen released "Father Time" (misspelled "Fathertime" on the label) and "Okay." "Fathertime" was reviewed on April 14 (both sides "good"), along with the Chanters' "My, My Darling," the Dells' "What You Say Baby," Frankie Lymon's "Portable On My Shoulder," and the Cadillacs' "Speedoo Is Back." Johnny "Guitar" Watson's "Honey" was issued in August.


At this point, the Turks joined Eugene Church, as the "Fellows," on "Pretty Girls Everywhere," released in August 1958 on Class. Church, a Jesse Belvin sound-alike, had dueted with him in the Cliques ("The Girl In My Dreams"), back in 1956. It's unclear whether Jesse Belvin was ever a part of the Fellows, but if there was a session, Jesse was usually there.

"Pretty Girls Everywhere" was reviewed on September 15, 1958 (both sides "good"), along with the Danleers' "I Really Love You," Clyde McPhatter's "A Lover's Question," the Robins' "A Quarter To Twelve," the Charms' "Don't Wake Up The Kids," and the Sedates' "I Found." By November 17, it was a Tip in L.A.

Then, for some reason, Imperial Records purchased "I'm A Fool" and "It Can't Be True" from John Dolphin's widow, Ruth (he'd been shot to death by Percy Ivy, a disgruntled songwriter, back on February 2, 1958). These 1956 sides were released on Imperial's Knight subsidiary in November 1958 (and, again, on the parent label itself in 1961). The disc was reviewed (both sides "good") on December 1, along with Bobby Day's "The Bluebird, The Buzzard, And The Oriole," Chuck Berry's "Run, Rudolph, Run," Johnnie & Joe's "Warm, Soft And Lovely," the Teenchords' "Dance Girl," the Loungers' "Dizzy Spell," the Impressions' "The Gift Of Love," and the Boptones' "I Had A Love."

In those more leisurely days, Stan Lewis, owner of Stan's Record Shop in Shreveport, Louisiana, finally reported, in January 1959, that "Pretty Girls Everywhere" showed strong potential. In February, Cosnat distributors (allied with Jubilee Records) reported the disc as one of their top movers. The second record by Eugene Church and the Fellows was "Miami"/"Ain't Goin' For That," on Class from May 1959. While the group is present, they weren't credited on the label.


The final original release by the Turks was issued in July 1959, while they were still Eugene Church's backup group. Also on Class, it was "Rockville U.S.A."/"Hully Gully." These were done as a trio: Gaynel, Alex, and Buster (who leads "Rockville U.S.A.").

Both sides were rated "good" on July 27, along with Lloyd Price's "I'm Gonna Get Married," the Miracles' "Bad Girl," and Roy Brown's "Good Looking And Foxy Too."

That was the last gasp of the Turks. As a trio, they continued to back Eugene Church for a couple of years, finally disbanding around 1960. As a coherent group, however, they don't seem to be on any other Eugene Church records, which mostly feature a female group.

Around that same year, John Dolphin's widow, Ruth, reissued "Emily," (the song that had started it all back in 1954) on her Ball label.

In the early 70s, Gaynel, Alex, and Buster (the "Rockville U.S.A. group) reunited to back up Bill Medley on an A&M album. This would have to be 1973's Smile, since 1971's A Song For You had been recorded in Paris.


Finally, sometime in the 90s, Gaynel recorded "What Now" and "Heartbreak" for the Preserve label. Background credit went to the "Turks," but the personnel is unknown. Gaynel passed away on June 2, 2020 in Holland.

It was a long and bumpy ride for the Turks. Some of the above is pure speculation, but that's how it was with L.A. groups. They just weren't as competitive as New York and Chicago aggregations, and were constantly switching around members (to the delight of researchers down through the years).

Special thanks to Victor Pearlin and Gordon Skadberg. Discography by Ferdie Gonzalez.




THE TURKS
MONEY (the Turks)
211 Emily** (GH)/[When I Return - Turbans] - 2/55
215 I'm A Fool (GH)/I've Been Accused (GH) - 2/56

** "Emily" was actually recorded by the Hollywood Flames

SPECIALTY (backing up Wynona Carr; backed up by the uncredited Turks)
580 Hurt Me (WC)/Jump, Jack, Jump! (WC) - 6/56

CASH (the Turks)
1042 It Can't Be True (GH)/Wagon Wheels** (BB) - ca. 7/56

** "Wagon Wheels" was actually recorded by the Hollywood Flames

BALLY (the Turks)
1017 Why Did You (GH)/This Heart Of Mine (GH) - 9/56

KEEN (the Turks)
4016 Fathertime (GH)/Okay (GH) - 4/58
4023 Honey (backing Johnny "Guitar" Watson/[Deana Baby - Johnny "Guitar" Watson] - 8/58

UNRELEASED KEEN
It's You
My Baby

CLASS (Eugene Church & the Fellows)
235 Pretty Girls Everywhere (EC)/For The Rest Of My Life (EC) - 8/58

KNIGHT (the Turks; subsidiary of Imperial; old Dolphin masters)
2005 I'm A Fool (GH)/It Can't Be True (GH) - 11/58

CLASS (Eugene Church; group not credited)
254 Miami (EC)/I Ain't Goin' For That (EC) - 5/59

CLASS (the Turks)
256 Rockville U.S.A. (BW)/Hully Gully (all) - 7/59

BALL (the Turks; old Dolphin masters)
001 Emily (GH)/[My Soul - Seniors] - ca. 60
101 Emily (GH)/[Going Back Home - Sonny Harper] - ca. 60

IMPERIAL (the Turks; reissue of Knight 2005)
5783 I'm A Fool (GH)/It Can't Be True (GH) - 10/61

A&M 3517 - Smile - Bill Medley [backed by the reunited Turks] - 1973
Hello Rock N' Roll
Wasn't It Easy
A Long Way To Go
Oh Me, Oh My (I'm A Fool For You Baby)
All My Love's Laughter
Rock N' Roll Loser
It's Not Easy
Put A Little Love Away
The Greatest Performance Of My Life
Smile

PRESERVE (Gaynel Hodge & His Turks)
100 What Now (GH)/Heartbreak (GH) - 93

LEADS:
GH = Gaynel Hodge; BB = Bobby Byrd; BW = Buster Williams; WC = Wynona Carr, backed by the Turks;
EC = Backing Eugene Church as the "Fellows"




Unca Marvy's Home Page
More Articles