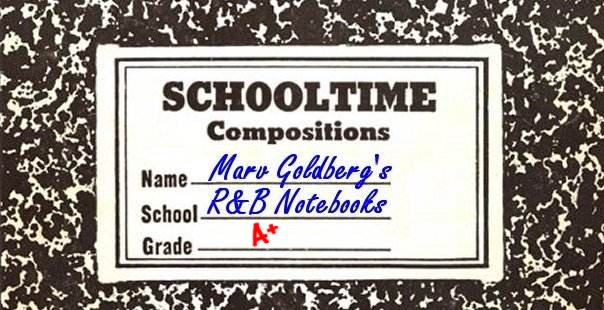 The Van Dykes

By Marv Goldberg

Based on an interview with Rondalis Tandy


© 2005, 2009 by Marv Goldberg
Author's Note: I'm not particularly into Soul music. There's so much to learn about 40s and 50s R&B, that I really don't have the time to branch into something new. In 1982, Rico Tee, of Solid Smoke records, approached me about doing the liner notes for a Van Dykes album. It turned out that I had never even heard of them! I tried to beg off, but he asked me to listen to a tape and then decide. Wonder of wonders, I thought they were great. So here's the only Soul group article I ever wrote.


The late 1950s saw an erosion of Rhythm & Blues and the emergence of White-dominated, commercial Rock & Roll. In the early 60s, Black music-makers attempted to re-channel a good deal of their output through a genre that the Black audience could identify with once again. This new direction was the "Soul Sound." James Brown, Jerry Butler, Marvin Gaye, and Aretha Franklin all sang within the framework of "Soul."

As far as Soul vocal groups were concerned, Curtis Mayfield and the Impressions probably offered the quintessential group sound. Like so many other successful recording stars, the Impressions had significant influence on many aspiring groups. One of these was the Van Dykes. Though the Van Dykes worked with the mold cast by the Impressions, they were no mere copy.


The story of the Van Dykes started in the early 60s, when Rondalis Tandy was stationed with the Army at Fort Hood, Texas. There, he formed the Van Dykes, a quartet (including Charles Puryear, Lafayette Williams, and Lawrence Spikes) whose repertoire consisted primarily of street-corner harmonies. Tandy decided that after his service days were over he would form a new group and continue to carry on the Van Dykes name professionally.

In April 1964, Tandy (originally from Owenboro, Kentucky) settled in Fort Worth, Texas and was introduced to three singers from the Stop Six section of town: Eddie Nixon (falsetto lead), Wenzon Mosley (tenor), and James Mays (baritone). Their singing backgrounds were not extensive, but Tandy (whose father was a minister) and his three new friends had plenty of early training in church choirs and school choruses. Both Tandy and Nixon were lead singers with an unusually high falsetto; they ended up having occasional conflicts over musical arrangements and who was to sing lead.


The group practiced together for a year, during which time Eddie Nixon departed. He was not replaced, since Tandy liked the new harmony (and the new split of group earnings). They continued to sing a mixed bag of doo-wops (a style James Mays loved) and Soul tunes with an Impressions flavor. "Yes, that's true," admits Tandy. "Curtis Mayfield was my idol."

When the Van Dykes started playing talent shows at Fort Worth's Araby Night Club, they were introduced to Charles Stewart, who would eventually become producer for all their sessions. Their first record, "No Man Is an Island," backed with "I Won't Hold It Against You," was initially issued on Stewart's Hue-CSP label sometime in 1965. Like so many other Van Dykes songs, both sides were originals written by Tandy.

Following the release of "No Man Is An Island," Stewart ran into Larry Uttal (president of Bell, Amy, and Mala Records), who was in Texas scouting another act. Uttal ended up taking "Island" back to New York, and re-releasing it on Mala in December of 1965. All subsequent Van Dykes singles (recorded and produced independently by Charles Stewart) were sold to and released on Mala.

Tandy did most of the arranging for the Van Dykes sessions, and his use of sparse instrumentation assured prominence for the vocalists. Though some horns were used on later recordings, most of the Van Dykes songs featured simple backing by a trio called the Rays (organ, guitar, and drums), discovered by Charles Stewart.


"No Man Is An Island" made both the R&B and Pop charts (#24 and #94 respectively), though subsequent hits ("I've Got to Go On Without You," "Never Let Me Go," and "You Need Confidence") were limited to the R&B charts (rising to #28, #25, and #24). Note that all their hits were ballads - Tandy's favorite kind of song.

"When I sing a fast song," says Tandy "I'm just hurrying to get through so I can sing another slow one." By the way, most of Tandy's originals reflected stages in his love life at the time. For example, when a girl told him, "You're not for real," he immediately penned "I'm for Real, Baby" (recorded for Mala, but not released).

Most of the Van Dykes' appearances were in Texas: Dallas, Fort Worth, Houston, San Antonio, Waco. They also appeared up and down the East Coast, from Florida to Connecticut. But even with a chart record, one Forth Worth club offered them only thirteen dollars for a night's appearance!

The Van Dykes' first major show was at the Howard Theatre, in Washington, D.C., where they shared a bill with the Four Tops. Since the Four Tops' act was so polished, the Tops didn't bother to show up for rehearsal, instead sending their musicians with all the arrangements. When the Van Dykes were asked for their arrangements, it turned out they didn't have any, only the record of "No Man Is An Island" that Tandy was carrying under his arm!


The week of May 6, 1966 the Van Dykes played the Apollo Theater, along with the Marvelettes, Billy Stewart, the Spinners, and Percy Sledge. During this show, the Van Dykes got a standing ovation for "Never Let Me Go," the old Johnny Ace song (also done by the Impressions). Knowing how tough the Apollo audience had been on occasion, this performance stands out in Tandy's mind as an achievement he's really proud of.

They also worked a tour with Joe Tex, Mary Wells, and Lee Dorsey that took them to the Regal (Chicago), Royal (Baltimore), Uptown (Philadelphia), and the RKO (Newark).

Other stints at the Apollo occurred the week of February 24, 1967 (with the Marvelettes, the Fascinations, the Artistics, the Intruders, the Mad Lads, and the Spellbinders) and the week of September 1, 1967 (with Martha and the Vandellas, Jimmy Ruffin, the Esquires, the Peps, and Jimmy Pelham).

All of the Van Dykes' solo leads were done by Rondalis Tandy, except for "You're Shaking Me Up," which features James Mays. On many of the sides the two singers share the lead.


Probably their most interesting track (to my mind) is "A Sunday Kind Of Love," which Charles Stewart selected for them. After hearing so many Rhythm & Blues and Rock & Roll versions, it's interesting to hear how this vintage tune stands up under a soul treatment. It turns out that the song lends itself perfectly to the arrangement and, in turn, is performed to perfection by the Van Dykes.


Bell (parent label of Mala) released a Van Dykes LP in March, 1967: Tellin' It Like It Is. This featured all eight of their so-far-released songs, plus "I'm So Happy" and "Tears Of Joy" (released on singles later that year) and "Hey, Mr. Lonesome," which never made it to a single.

In 1968, a Van Dykes tour had been arranged for the Howard and Apollo Theatres. James Mays and Wenzon Mosley, each of whom had married, decided to stay with their wives and not travel. Tandy, determined to give it one more shot, got two other singers, Lafayette Garrett and Lawrence Mosley (Wenzon's brother), and played the Howard. Following the Howard date, Lawrence Mosley decided to return home, and Tandy and Garrett were forced to play the Apollo alone.

The Van Dykes officially broke up when Tandy returned to Forth Worth. He had handled all the details for years: arranging, writing, bookings, setting up rehearsals, etc. Without adequate management and support from the group, the exhausting work forced him to retire. When Tandy decided to move to California, James Mays and Wenzon Mosley tried in vain to change his mind.


After resettling to Los Angles, Tandy performed part-time as a solo entertainer and in a church choir, as well as becoming a lighting technician for Paramount Studios. His dream? To sing on stage in Las Vegas. Were all the years with the Van Dykes worth it? "I loved it!" recalled Tandy in 1982. "I would do it again."


And he did! In 1984, Tandy, at the request of the others (Wenzon Mosley, James Mays, and Lafayette Garrett), journeyed to Fort Worth in order to record an LP. Called Return Engagement, this Marquee album had seven new tunes and a re-recording of "Tears Of Joy" (and was produced by old friend Charles Stewart). However, this was a one-shot deal; the group never made any appearances and soon Tandy returned to Los Angeles, breaking up the Van Dykes for the last time. He recently informed me that Wenzon Mosley passed away in December 2010.


In 2000, a company called Sundazed re-released the 1967 Bell LP (this time on a CD), using the same title and cover and including all the remaining Mala recordings as bonus tracks.


Special thanks to Rico Tee. Discography courtesy of Ferdie Gonzalez.



VAN DYKES
HUE-CSP
6500/6501 I Won't Hold It Against You/No Man Is An Island - ca. 9/65

MALA
520 I Won't Hold It Against You/No Man Is An Island - 12/65
530 I've Got To Go On Without You/What Will I Do - 5/66
539 Never Let Me Go/I've Got To Find A Love - 8/66
549 You Need Confidence/ You're Shakin' Me Up - 11/66
566 A Sunday Kind Of Love/ I'm So Happy - 7/67
584 Tears Of Joy/ Save My Love For A Rainy Day - 11/67

UNRELEASED MALA
I'm For Real Baby
Doin' The Best I Can
Hey, Mr. Lonesome (on Bell LP only)

BELL (parent label of Mala)
6004 Tellin' It Like It Is - 3/67
No Man Is An Island
What Will I Do (If I Lose You)
Tears Of Joy
I've Got To Find A Love
Hey, Mr. Lonesome
Never Let Me Go
I've Got To Go On Without You
I Won't Hold It Against You
You're Shakin' Me Up
I'm So Happy
You Need Confidence

SOLID SMOKE
SS-8016 No Man Is An Island - ca. 4/82
Has all the Mala sides except "I'm So Happy"
No Man Is An Island
What Will I Do (If I Lose You)
I've Got To Go On Without You
I've Got To Find A Love
You Need Confidence
I Won't Hold It Against You
Tears Of Joy
A Sunday Kind Of Love
I'm For Real, Baby
Hey, Mr. Lonesome
You're Shakin' Me Up
Doin' The Best I Can
Save My Love For A Rainy Day
Never Let Me Go

MARQUEE
9000 Return Engagement - 1984
You And I
License To Kill
Just A Little
Such A Fool
Tears Of Joy
Could It Be You
If You Want Me
Put It In

SUNDAZED
SC 6164 Tellin' It Like It Is - 2000
This CD is a reissue of the 1967 Bell LP, plus these four bonus tracks, making it the first compilation of all their Mala recordings:
Doin' The Best I Can
I'm For Real, Baby
A Sunday Kind Of Love
Save My Love For A Rainy Day



Unca Marvy's Home Page
More Articles