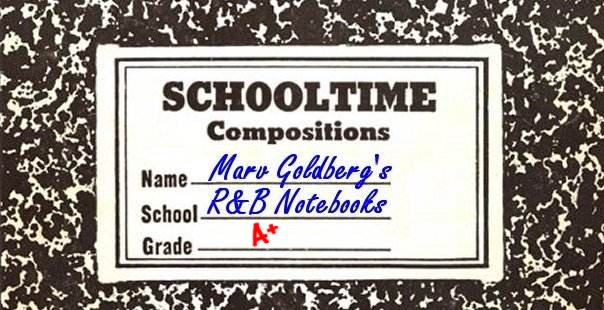 The Velours

By Marv Goldberg

Based on interviews with Charles Moffitt,
Jerome Ramos, and John Cheatdom


© 2004, 2009 by Marv Goldberg
There are many groups who have contributed a song to the 500 or so that comprise my top 10. The Velours have given me two. I'm still as crazy over "Can I Come Over Tonight" and "Remember" as I was back in the 50s.

Let's go back to Brooklyn, in 1953. Tenor Jerome "Romeo" Ramos and his next-door neighbor, first tenor John Cheatdom, both sang in the Melody Men, the chorus at Boys' High. They were always singing together, and practiced all the R&B hits of the day. Finally, they picked up bass Marvin Holland and lead tenor Sammy Gardner to form the Troubadours.


In late 1954, they entered the Apollo Amateur Show. This was, according to John Cheatdom, the last time that Nat King Cole starred there (the week of November 26, 1954, which would place the amateur show on Wednesday, December 1). "We sang the Crickets' 'Your Love' and came in second," says John.

In early 1955, Sammy Gardner left to join the army and was replaced by John Cheatdom's cousin, Kenneth Walker.

The guys practiced songs by the 5 Keys, the Flamingos, the Solitaires, and the Penguins. Singing was fun, but it was hardly profitable. In fact, "we sang for chicken sandwiches," said Jerome. They had a few gigs, but mostly did house parties.

By 1956, they'd added a fifth member: second tenor Donald Haywoode. And, since they weren't getting anywhere as the Troubadours, they changed their name to the Velours. (And why not? As they mostly sang ballads, this was a nice, soft name.)

The Velours auditioned for Sol Rabinowitz at Baton Records (and even recorded a few sides for him), but nothing ever came of it. However, when they did a show at Boys' High in the spring of 1956, in the audience were DJ Tommy (Dr. Jive) Smalls and Jerry Winston, owner of Mardi Gras Records, which was devoted to Latin music (much as George Goldner had started with Tico). Winston was impressed with the Velours and signed them for his brand-new Onyx label (which was glowingly announced on June 23, after the Velours had already held their first session).


The Velours recorded "My Love Come Back," "Honey Drop," "Romeo," and "What You Do To Me" for Winston around June 1956. "My Love Come Back" (led by Jerome Ramos) and "Honey Drop" (fronted by Donald Haywoode) became the first Onyx release, in July 1956. The disc was reviewed on July 14 (both sides "good") along with Fats Domino's "When My Dreamboat Comes Home," the G-Clefs' "Ka-Ding-Dong," the Mint Juleps' "Bells Of Love," and the Fi-Tones' "I Belong To You."

Then some more personnel changes: over the summer, Marvin Holland and Kenneth Walker left. Kenneth, who went into the army, was replaced by baritone John Pearson and Marvin by a bass named Gilbert Bampfield, who was only there a short while.


By September 1956, Gilbert had gone off to college and was replaced by bass Charles Moffitt, who had sung in a church choir with John Cheatdom. Around the same time, Calvin McClean was added as the group's piano player.

On October 12, 1956, just in time for Columbus Day, the Velours were part of the New R&B Stars Of 1956 revue at the Apollo Theater. Others on the bill were the Pearls, the Dells, the Channels, the Solitaires, the Flamingos, Ruth McFadden, and Titus Turner. Since Jerry Winston and Tommy Smalls were very friendly, the Velours also got to work a lot at Smalls' Paradise in Harlem.

At their next session (held sometime in December), the group recorded "Can I Come Over Tonight" (one of those true New York street corner sounds) and "Where There's A Will (There's A Way)." "Can I Come Over Tonight" was led by Jerome Ramos with terrific bass work by Charles Moffitt. Jerome had written it for his girlfriend, literally to persuade her to let him come over (it must have worked; she married him). "Where There's A Will (There's A Way)" was led by Donald Haywoode.


Their next trip to the Apollo began on February 8, 1957. This time they were part of the R&B Stars Of 1957 show, featuring the Solitaires, the Pearls, the Belltones, the Playboys, Ann Cole, Robert & Johnny, and the Paul Williams Orchestra.

The Velours second record, "Romeo" (led by Jerome) and "What You Do To Me" (led by Donald) came out in March of 1957. It was reviewed on March 30 (both sides "fair"), along with Ann Cole's "Got My Mojo Working," the Pearls' "Your Cheatin' Heart," the Rosebuds' "Dearest Darling," the Flyers' "My Only Desire," the Drivers' "Oh, Miss Nellie," the Robins' "All Of A Sudden My Heart Sings," the Metronomes' "I Love My Girl," and the Avons' "Baby."


"Can I Come Over Tonight" was released in June 1957, paired with "Where There's A Will (There's A Way)." The platter was reviewed on June 24 (with "Will" receiving a "good" rating). Other reviews that week went to Mickey & Sylvia's "Love Will Make You Fail In School," the Jive Bombers' "Cherry," the 5 Keys' "The Blues Don't Care," the El Torros' "Yellow Hand," the 4 Haven Knights' "In My Lonely Room," and the Serenades' "A Sinner In Love." By August 8, it was riding high on the New York charts. It would eventually make the national Pop charts, peaking at #83.

On June 28, 1957, the Velours were part of another Dr. Jive show at the Apollo. This time, they shared the stage with the Sensations, Charlie & Ray, the Charts, the Jesters, Roy Brown, the Heartbeats, Ann Cole, Joan & Joy, and Donnie Elbert. In September, they did a show in Detroit with Fats Domino.


The Velours' fourth record was "This Could Be The Night"/"Hands Across The Table," issued in October 1957 (they had probably been recorded in June). "Hands" was released in direct competition with the Cadets' version of this old standard. The disc was reviewed on October 21 (both sides "excellent"), along with the Glowtones' "The Girl I Love," the Playmates' "Giddy-Up-A-Ding-Dong," the Colts' "Guiding Angel," the Sentimentals' "I Want To Love You," the Embers' "Your Souvenir," and the Rockin' Dukes' "Angel And A Rose."

In early November, the Velours were part of the "Fantabulous Rock & Roll Show Of 1957," booked by Shaw Artists. This extravaganza (which kicked off on November 4 from Fayetteville, North Carolina) starred Mickey & Sylvia, Ray Charles, Larry Williams, Joe Turner, Bo Diddley, the Moonglows, Roy Brown, Annie Laurie, Nappy Brown, Tiny Topsy, and the Del Vikings. In all, this tour lasted 90 days.

Part of that tour became the last appearance of the Velours at the Apollo (during the week of November 29, 1957). Once again it was a Dr. Jive show, this time headlining Ray Charles, Mickey & Sylvia, the Kodoks, the Jesters, Bobby Day, Screamin' Jay Hawkins, and JoAnn Campbell. [Note that just because a tour begins with certain acts doesn't mean it will finish with the same ones. Acts came and went during a tour, due to other commitments or illness.]

The last Velours' Onyx release was "Remember" (which I always considered a great cha-cha), backed with "Can I Walk You Home." Cut in February, they were released in early March 1958. "Remember" had been written by Arthur Crier and Gary Morrison of the Mellows.

The Velours had a dubious honor: they had both the first record on Onyx and the last. In fact, Onyx went out of business only days after releasing "Remember." One of Winston's last acts must have been to send "Remember" out for review. The trades picked it up on March 24 (giving it an "excellent"). Other reviews that week were for Bobby Day's "Little Turtle Dove," Ray Charles' "Yes Indeed," the Deltairs' "I Might Like It," the Guytones' "This Is Love," Ralph Mathis & the Ambers' "Never Let You Go," the Pharaohs' "You Look So Good," and the Elchords' "Peppermint Stick."

That same month, M-G-M started Orbit Records and purchased some of Jerry Winston's Onyx masters, including "Remember" and "Can I Walk You Home" (which became not only the last Onyx release, but the first one on Orbit). Thus, the record-buying public could either pick up "Remember" on Onyx or on Orbit. M-G-M also hired Jerry Winston as a producer for Orbit. He was tasked with producing at least 15 records a year, "using the artists and materials that he controls." The label's debut (with "Remember") was announced on March 10.

However, as apropos as the new company's name was (with Sputnik having been orbiting the Earth for about six months), M-G-M blundered with "Orbit." It turned out that there were three other Orbit Records around at the time: Richard Vaughn's Los Angeles company, Fred Marshall's Miami company, and one in Kent, Washington (which, in mid-year, became "Pleasant Peasant"). Therefore, on March 31, after only three weeks in existence, "Orbit" was officially renamed "Cub."

But there was "Remember" to consider, since the song was doing well in some locations (most notably New York City, where it was one of my favorites). M-G-M quickly used their green Orbit promo label stock to print up Onyx labels (which had the Orbit master numbers) and, starting in April, used these in place of Orbit.


The Velours had their first session for M-G-M/Cub on July 9, 1958. By this time, they'd added tenor Troy Keys as a sixth singer. The songs recorded that day (and released later that month) were "Crazy Love" (another favorite of mine) and the old standard "I'll Never Smile Again." Jerome leads "Crazy Love" (another good cha-cha) and Troy is out in front on a nice version of "I'll Never Smile Again." These sides were released that same month and reviewed on August 18 (both "excellent"). Other reviews that week were for the Cadillacs' "Holy Smoke, Baby," the Satellites' "Heavenly Angel," the Haven Knights' "Just To Be In Love," and the Sharps' "All My Love."

By the time of their next Cub session (which was held on February 13, 1959), Troy Keys was gone, having been replaced by tenor Keith Williams. You can hear him leading an excellent version of "Blue Velvet." Its flip, "Tired Of Your Rock & Rolling," was a watered-down Coasters sound, with decent sax work by someone who was trying to sound like King Curtis. This disc was released in March and reviewed (both sides "good") on April 6. Other reviews that week were for Brook Benton's "Endlessly," Little Richard's "Kansas City," the Ideals' "Knee Socks," Thurston Harris' "Runk Bunk," the 5 Royales' "I Know It's Hard, But It's Fair," the Shirelles' "Dedicated To The One I Love," and the Jewels' "The Wind."

With dwindling sales, M-G-M didn't renew the Velours' one-year contract and their next disc appeared on the tiny Studio label, later in 1959. This time they cut the fairly obscure "I Promise"/"Little Sweetheart," two more tunes led by Keith Williams.

A year later found the Velours associated with legendary New York producer George Goldner. The first outing was simply a reissue of "Can I Come Over Tonight"/"Where There's A Will," released in May 1960 on Gone. Around this time, Jerome Ramos, who had recently gotten married, left the group for a while.

Their next record was on Goldner's Goldisc label in September 1960: "Daddy Warbucks" (a sound that was a blending of the Olympics and the Hollywood Argyles, led by Donald), backed with the pretty "Sweet Sixteen" (led by Keith).

Their third, and last, record for Goldner was "Lover Come Back"/"The Lonely One," two more sides led by Jerome, who had returned to the Velours in early 1961. "The Lonely One" was heavily influenced by the Drifters sound of the time, complete with violins and baion rhythms. This one was issued on Goldner's End label, in April 1961.

Nothing much happened with these recordings (as, in truth, nothing much had happened with any of them after Onyx) and the group left Goldner and started disintegrating. Charles Moffitt, Keith Williams, John Pearson, and Calvin McClean all left in 1961 (Pearson to become road manager of the Flamingos).

Note that there's a recording floating around called "Never Bite Off More Than You Can Chew", supposedly an unreleased End cut by the Velours. Actually it's a 1961 tune by Andrew Taylor, issued as Gone 5109. Is the backup group the Velours? Beats me, but the main artist is Taylor.


Jerome Ramos, Donald Haywoode, and John Cheatdom dropped out too (or maybe "dropped in" is a better phrase, since they decided to continue their interrupted education). When that was out of the way, they got back together again around 1966, adding tenor Richard Pitts (to make it an all-tenor quartet). Pitts had been in the Newtones on Baton and also the Strangers on Warner Brothers. This quartet released "I'm Gonna Change"/"Don't Pity Me" on M-G-M in July 1967. (Note that I had originally listed this as a white group [and, in fact, "I'm Gonna Change" sounds very much like the 4 Seasons attempting Soul], but "Don't Pity Me" was written by Cheatdom, Haywoode, and Pitts.)

In 1967, they got a chance to do an English tour. While it sounded like a great opportunity, they found (once they got there) that they hadn't gone as the "Velours," but as the "Fabulous Temptations" (guess whose songs they'd be singing).

There was a second U.K. tour in early 1968, and this time they changed their name (on their own) to the "Fantastics." A May 1968 release on M-G-M (in England) was "Baby Make Your Own Sweet Music"/"Who Could Be Loving You." (This was re-released on Polydor in August of 1971).


Other releases followed, from the late 60s to the mid-70s, on Deram, Bell, and Bus Stop. Some were issued in the U.S., but most of them (see discography) were only released in the U.K. It's probably true to say that the Fantastics enjoyed more success in England than the Velours had in the U.S.

In 1972, Richard Pitts left the group, to be replaced by Adolphus "A.D." Beal. However, by the end of 1976, only Donald Haywoode was left. (Jerome Ramos had throat problems and was replaced by Jimmy Hamilton. That only lasted a few months, after which both Hamilton and John Cheatdom left.)

In 1976, John Cheatdom formed the Realistics. As he says, "We didn't have much success recordwise, but worked around the world until 1983." And after that, "I left the Realistics in 1983 to team up with my old pals from Brooklyn, Ernest Wright and Kenny Seymour from Little Anthony and the Imperials, who were working with Tony Williams' Platters. We formed the Magic Platters and, in 1986, recorded a CD 'The Comeback,' which sold 3 million in Europe. We also recorded the CD 'Full Circle' for release in South Africa, to coincide with the Yes Vote and our tour there. Ernest and Kenny went back to New York in 1992 to re-form Little Anthony and the Imperials, and I teamed up with two members of the Paul Robi Platters to form the Platters. In 2002, we record the CD, 'The Platters Sing Mariachi' in Mexico." This Platters group has toured all over South America and Spain.

I won't make an attempt to chronicle comings and goings, but the personnel of the Fantastics, over the years, included Jimmy Cherry, Mel Nixon, Tiny Davis, J.D. Nicholas, and Elvin Hayes. By 1986, the Fantastics were a trio: Donald Haywoode, Elvin Hayes, and Emma St. John.


But that's not the end of the Velours story. Sometime after 1975, Charles Moffitt decided to form a Velours group, called, appropriately enough, Charles Moffitt and His Velours. (It would have had to have been after 1975, since that was the year I interviewed Moffitt, and he didn't even hint at plans to resurrect the group.) The lead singer was Eulis Mason (former lead of the "Forgotten Spring" Martells), who took over the group when Moffitt was shot to death (for no apparent reason) in December, 1986. Mason has kept the group together for around 25 years and they've had at least four releases (see discography).


In 2007, Jerome Ramos, John Cheatdom, Donald Haywoode, John Pearson, and Keith Williams reunited for a televised PBS oldies show in New Jersey. This was to be the last appearance for Ramos, who passed away, from throat cancer, in 2012.

The Velours had a nice sound that I treasure as part of my formative years. Their hits were only modest ones, but at least they had them. More than that, "Can I Come Over Tonight" has become an R&B classic, even if it didn't sell that well in 1957.


Special thanks to Bruce Grossberg and Jeff Beckman.


THE VELOURS
ONYX
501 My Love Come Back (JR)/Honey Drop (DH) - 7/56
508 Romeo (JR)/What You Do To Me (DH) - 3/57
512 Can I Come Over Tonight (JR)/Where There's A Will (There's A Way) (DH) - 6/57
515 This Could Be The Night (JR)/Hands Across The Table (JR) - 10/57
520 Remember (JR)/Can I Walk You Home (JR) - 3/58

ORBIT (subsidiary of M-G-M)
K9001 Remember (JR)/Can I Walk You Home (JR) - 3/58

ONYX (green label; M-G-M pressing)
520 Remember (JR)/Can I Walk You Home (JR) - 4/58

CUB (subsidiary of M-G-M)
K9014 Crazy Love (JR)/I'll Never Smile Again (TK) - 7/58
K9029 Blue Velvet (KW)/Tired Of Your Rock & Rolling (ALL) - 3/59

CUB UNRELEASED
I Hadn't Anyone Till You (??)
Please Don't Kiss Me Goodbye (??)

STUDIO
9902 I Promise (KW)/Little Sweetheart (KW) - 59

GONE (A George Goldner Label)
5092 Can I Come Over Tonight (JR)/Where There's A Will (DH) - 5/60

GOLDISC (A George Goldner Label)
3012 Daddy Warbucks (DH)/Sweet Sixteen (KW) - 9/60

END (A George Goldner Label)
1090 Lover Come Back (JR)/The Lonely One (JR/KW) - 4/61

M-G-M
K13780 I'm Gonna Change/Don't Pity Me - 7/67


LEADS: JR = Jerome Ramos; DH = Donald Haywoode; TK = Troy Keys; KW = Keith Williams



THE FANTASTICS
(Most Record Numbers Are For U.K. Releases)
M-G-M (13982 is a U.S. pressing)
1434 Baby Make Your Own Sweet Music/Who Could Be Loving You - 5/68
13982 Baby Make Your Own Sweet Music/Who Could Be Loving You - 8/68

DERAM (7528 is a U.S. pressing)
264 Face To Face With Heartache/This Must Be My Rainy Day - 6/69
7528 Face To Face With Heartache/This Must Be My Rainy Day - 6/69
283 Waiting Round For Heartaches/Ask The Lonely - 1/70
334 For Old Times' Sake/Exodus Main Theme - 1/71

BELL (977 is on American Bell)
1141Something Old, Something New/High And Dry - 3/71
977 Something Old, Something New/High And Dry - 3/71
1162 Something Wonderful/Manmade World - 6/71

POLYDOR (reissue of M-G-M 1434)
2027-004 Baby Make Your Own Sweet Music/Who Could Be Loving You - 8/71

BELL (126, 157 and 279 are on American Bell)
126 The Best Of Strangers Now/Something To Remember You By - 71
157 (Love Me) Love The Life I Lead/Old Rags And Tatters - 71
279 The Best Of Strangers Now/ Soft Lights And Sweet Soul Music - 72
1300 By The Time The Sun Goes Down/Soft Lights And Sweet Soul Music - 73
1402 Is There A Doctor In The House/Tear Down Saturday Night - 74

BUS STOP
1032 Ten Minutes That Changed The World/Take Away The Feeling - 75



CHARLES MOFFITT'S VELOURS
(all leads by Eulis Mason)
STARLIGHT (as "Charles Moffitt's Velours")
19 Mio Amore (EM)/This Could Be The Night (EM) - 9/84

CLIFTON (as "Charles Moffitt's Velours")
75 C'est La Vie (EM)/Good Lovin' (EM) - 9/85
82 I Wish You Love (EM)/Old Fashion Christmas (EM) - 11/87

CLASSIC ARTISTS (as "Velours")
136 I Apologize (EM)/We Are Made As One (EM) - 12/93



Unca Marvy's Home Page
More Articles