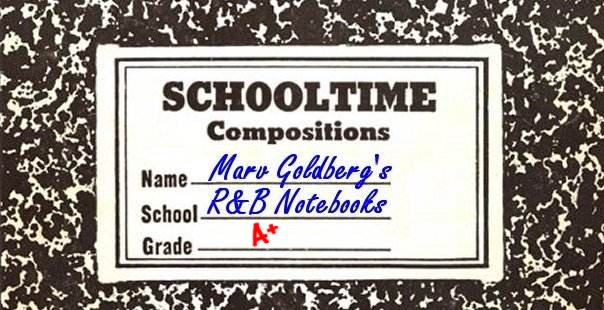 The Velvetones

By Marv Goldberg

Based on an interview with Madison Flanagan

© 2004, 2009 by Marv Goldberg
There have been several groups called the Velvetones over the years. Probably the finest of these recorded for Coronet and Sonora in the mid- to late 40s.

[Just as an aside, I'll bet you have no idea how many ads there are for "velvetone chenille bedspreads". The answer is: "easily hundreds of times more than references to any singing group in the 1940s". This stuff ain't easy.]


The Velvetones, from Newark, New Jersey, formed around 1943. An article in the Baltimore Afro-American dated August 18, 1945, mentioned that the Velvetones were appearing at Newark's Piccadilly Club: "It's the Velvetones who are causing all of the feminine swooning and sighing up at the Piccadilly Club on Peshine and Waverly Ave." This is the same club that had recently given its name to the Piccadilly Pipers..

The gist of the article was that the Velvetones were Enoch Martin, Madison Flanagan, Walter Dawkins, and Sam Rucker. All except Enoch Martin had attended Newark's South Side High School; Martin had gone to Barringer High. All had been in glee clubs. In addition, Enoch Martin had attended Wilberforce University in Wilberforce, Ohio (he'd been an arranger for the Wilberforce Collegians dance band and the Wilberforce Singers) [read carefully, this is probably the last time you'll see the word "Wilberforce" five times in one sentence]. By the time of the article, in August 1945, they had been together for about two years. John Hammond, identified as a "noted talent scout," got Martin to come back east and put together the group. According to Madison, John Hammond (whom he'd never met) was a music critic from New York and was "a pretty good judge of entertainers." Their manager was Mort Browne, whom Enoch knew somehow.

In truth, the Velvetones formed as a chorus with about eight members (including three women). Most of them worked at the Office Of Dependency Benefits in Newark. However, they soon realized that there were too many of them to be commercial. By the time the dust had settled, the four remaining members were: Enoch Martin (pianist, arranger, and baritone lead on the uptempo tunes), Madison Flanagan (tenor lead on the ballads, and occasional maracas player), Walter Dawkins (second tenor/baritone), and Sam Rucker (baritone and guitar).


A December 8, 1945 item in the Baltimore Afro-American says that they were held over "indefinitely" at a "Baltimore downtown spot", which impressed the writer so much that he didn't bother to name it (fortunately Billboard told us it was Doc's, where they'd started in November). They had just finished a 12-week engagement at the Piccadilly Club (which was probably the subject of the August blurb). The article claimed that they were ready to record "a series of hot platters" for Decca that very week. Madison confirmed that they did have a session for Decca (although it was months before: on August 23, 1945), but that the songs ("I'm Henpecked" and "I Can't Stay Here By Myself") were never released.

A February 2, 1946 article in the Baltimore Afro-American, tells us that the Velvetones "have cut several late recordings" (whatever that means) for Coronet (at 1650 Broadway in NYC). The titles were "One Day", "Jason, Get Your Basin", "Easy Baby", "Heybobleebip", "Sweet Lorraine", and "Swing Out, It Don't Cost Nothin'".


They were all listed in Billboard's February 2, 1946 Advance Record Releases column and were all released in early March, paired as follows: "One Day"/ "Heybobleebip" (meant to cash in on the "Hey! Ba-Ba-Re-Bop" craze), "Sweet Lorraine"/ "Easy Baby", and "Swing Out, It Don't Cost Nothin'"/ "Jason, Get Your Basin". An ad appears for all of them in the March 23 issue of Billboard. The list price was 79 cents (48½ cents dealer's cost, including tax).

Also in March 1946, the Velvetones appeared at the Three Deuces in New York City. Mid-April found them at the Oasis, in Lebanon, Pennsylvania, where they were held over for at least another two weeks. The April 20, 1946 Pittsburgh Courier said: "The Velvetones were an instant hit at Caramela's Oasis. This quartet of recording entertainers run the gamut from sentimental ballads to red hot jive. The boys have a bag full of new novelty numbers that have piled up a backlog of requests from Pat's patrons."

After the Coronet recordings, Walter Dawkins left and was replaced by William "Pop Willie" Little, a bassist, with a baritone/bass voice.


The April 20 Billboard reported that Sonora Records (a Chicago company) had announced the signing of the Velvetones. In spite of this, Coronet released the very pretty "Don't Say You're Sorry Again"/"Georgianna From Savannah" (which was never reviewed). Note that "Don't Say You're Sorry Again" was also recorded by the Rivals (Apollo; 1950) and Dinah Washington (Mercury; 1951).


A Sonora Records ad in the June 8, 1946 Billboard mentioned the Velvetones' "Pittsburgh Joe"/"It's Written All Over Your Face". The ad copy reads: "Four boys - a piano - and a guitar blended in velvet smooth harmony. Featured stars at many popular Eastern night spots, the Velvetones now present hit tunes for Sonora." Although not in that ad, the next Sonora release, "It Just Ain't Right", backed with the cute "Reverse The Charges", seems to have come out later that same month (all four titles were listed in Billboard's July 6 Advance Record Releases column). Both records were mentioned in a subsequent Sonora ad (from February 1947) which had some additional text: "Four boys - a piano - and a guitar blended in velvet smooth harmony, that's the Velvetones. Featured at many famous Eastern night spots, the Velvetones, with their scintillating rhythm and unique arrangements, have a loyal fan following. Profit now from their fast-growing popularity."

However, they didn't impress the Billboard reviewer, who tore into the first Sonora release on July 20:

The Velvetones are a group of four Negro college boys, now playing the night club circuit. Their harmonizing tends toward the jivey in the 'Pittsburgh Hoe' [sic] ditty, which details the tale of a home-town boy whom [sic] came back with British airs. [He affects a British accent.] Song is good stage material, but it's uncertain for jukes requiring strict listening attention. Reverse side here ["It's Written All Over Your Face"] is a ballad, crooned legit [that is, not a novelty number] by baritone lead [poor Madison has just had his voice lowered]. Lad fluffs completely on high notes, piano intro and stanza are badly "miked" and finale is fuzzy. Not juke material.
Just to keep things even, the Cash Box review (July 15, 1946) was glowing:

The Velvetones jive a velvet treatment to "It's Written All Over Your Face". They're a quartet with plenty of close harmony and this song is tailor-made to their smooth vocal manner. "Pittsburgh Joe" is definitely in the novelty line, but the lyrics are rather clever and should have good juke box appeal. The Velvetones are a versatile group and this record certainly should boost their reputation.
In July, Coronet released one more Velvetones record: "Singing River"/"I'm Gettin' Used To Love Again". One possible reason that I've never spoken to anyone who's actually seen a copy is that it was savaged by the Billboard reviewer on August 10, 1946. The review went like this:

With little attraction in their vocal blend and with lesser quality in their individual vocal timber [sic], the Velvetones, sepia male quartet, show nothing on the ball in this spinning. "I'm Gettin' Used To Love Again" is a listenable rhythm ditty, singing it for the most part in unison. The solo voice, banked by sustained harmonies, carries the ballad side, "Singing River." Nothing here, either in voice or in style, to hold attention. These sides show no promise for the phono ops [the jukebox operators who would order records to be placed in their jukeboxes].
Once again, Cash Box chose to differ (July 29, 1946):

Velvet smooth is this interpretation of "Singing River" by the Velvetones. The tune, a good ballad well suited to the lads' talents, is done right for the quieter locations as unobtrusive - but good - music. "I'm Gettin' Used To Love Again" should score its share in the same spots. The disk does much to interest customers in the Velvetones. They're worth a break, and a listening.
The four of them (Enoch Martin, Sam Rucker, Madison Flannigan [sic], and William Little) were named in an October 1946 ad for the Royal Pines in Glens Falls, New York). A little blurb in the October 14, Post-Star (Glens Falls) called them "radio and recording artists", although I can't find any radio appearances at all. (Note that, at the same time, Bobbie Wilson, Edward Chandler, Swank Thomas, and Leo Porter were the Velvetones who, a New York Age blurb told us, appeared at something called Celebrity Breakfast Sunday.)

The Velvetones were back at the Oasis (Pittsburgh) on November 6, 1946. They were, according to the November 6 Pittsburgh Post-Gazette, "... the recorders of that juke-box favorite, 'Pittsburgh Joe'." They were there until the 16th.


Then there's a 1946/7 ad for the Velvetones on Sonora. "Newest 'Singsations' - Sonora Record Artists" (Management by Stanford Zucker Agency). "Singsations" or not, I spoke with Stanford Zucker himself in the 70s and he didn't remember them at all!

On February 26, 1947, the Velvetones sang "Route 66" as part of the talent at the first annual banquet and dance given by the Music Guild Of America (a juke box owners trade group). It was held somewhere in New Jersey, with the headliner being the Tommy Dorsey Orchestra. The Mills Brothers were there too, as were Susan Reed, Larry Douglas, and Roberta Lee. Jack Lawrence (composer of "If I Didn't Care") was there as a singer (he'd just started with Rainbow Records).


In April 1947, Sonora issued the very pretty "Ask Anyone Who Knows", backed with "I Want Some Bread, I Said" and "Don't Bring Me No News", coupled with "Can You Look Me In The Eyes?". (The first was in Billboard's April 26 Advance Record Releases, and the second was listed on May 10.) They'd all been recorded around February of that year.

"Can You Look Me In The Eyes"? had been recorded by the King Cole Trio in December 1946, but wasn't released until June 1947. This makes the Velvetones version the first to come out. The Ink Spots also released their version in June, and Hadda Brooks did the song in 1950. "Ask Anyone Who Knows" was also done by the 4 Vagabonds in April, and by the Ink Spots in June. (Note that both sides of the Ink Spots' June release, therefore, contained songs that had been done by the Velvetones.) Others who'd recorded the song by June were Margaret Whiting, Dinah Shore, Eddy Howard, Anita Ellis, Sammy Kaye, and Kate Smith.


On June 23, 1947, the Velvetones started an engagement at the Hollywood Show Bar in Pittsburgh; they'd remain until July 20. From there, they went to Hamilton's Nite Club (West Nanticoke, Pennsylvania), where they opened on July 23. (The Hamilton's ad mentioned three of the tunes released in April.)

On October 11, Billboard finally got around to reviewing both of the April Sonora releases. They did it in one shot:

The soft and smooth harmonies of the Velvetones, banking a pleasant tenor lead, spin with a high degree of intimate appeal for Ask Anyone Who Knows. And with the guitar, piano and bass sustaining the rhythmic flow in accord with the singing, this spin is easily the best of the batch. Same mood is established for the slow and sentimental Can You Look Me In The Eyes? excepting that the tenor gives way to a bary lead. For the slow race blues, Don't Bring Me No News, the guitar picker has a better feel for the blues than the singers, nor can they dish out the jive for the Harlemese Bread I Said novelty. Ask Anyone Who Knows should catch plenty of coins with song and singing both tops.

They returned to the Hollywood Show Bar in Pittsburgh on October 6, 1947, and were held over until November 15. In mid-December, they were back at Hamilton's Nite Club, where they remained at least through the end of the year.


At this point, there were some more personnel changes. John Parks replaced Sam Rucker as guitarist and, somewhat after that, Musline "Muzzy" George, Jr. (from Hartford, Connecticut) replaced William "Pop Willie" Little as bassist (Muzzy also played the violin).


This group had one release for Super Disc, in March 1948: "Roberta, Get Out Of That Bed"/"Find My Baby Blues". Super Disc was originally a New York label, but had relocated to Washington, D.C. in 1947. Soon after the Velvetones release, it was acquired by MGM. Actually, as you'll soon see, anyone that the Velvetones recorded for stood a good chance of being acquired by another company. The record was reviewed in the April 3 Billboard, with "Find My Baby Blues" receiving a super-low 49: "Stock treatment of unexciting blues." The flip did a lot better, garnering a 69: "Boys have fun with this one. Uninhibited chatter and racy lyrics hypo [a trade magazine form of 'hype'] appeal of novelty blues number."


Also in April, the Velvetones opened for a week at Jimmy's Glass Bar in Edwardsville, Pennsylvania; they replaced the 3 Loose Nuts.

NOTE: there's a Velvetones recording of "'S Wonderful" made for AFRS Jubilee in July 1948. (AFRS discs were made to be played over Armed Forces Radio stations for the entertainment of our soldiers.) However, these Velvetones are a white female group.


In September 1948, Rondo Records of Chicago purchased 80 masters from the Sonora catalog. In February 1949, for some reason, they reissued "Don't Bring Me No News"/"Can You Look Me In The Eyes?". In November 1948, Savoy Records acquired 108 Coronet masters.


On December 20, they were back at Hamilton's Nite Club in West Nanticoke. I imagine that they were supposed to be there for a week, but something happened. They were due to start at Pittsburgh's Hollywood Show Bar on December 27, but, as the December 25 Pittsburgh Post-Gazette said: "Although originally slated to open on Monday (27), they came in last night (24), Christmas Eve, instead." No explanation was given. The Hamilton ad called Enoch Martin "Master Of Be-Bop".


January 17, 1949 saw the Velvetones go into the Show Boat in Philadelphia for two weeks. They had just closed the holiday show at the Hollywood Show Bar in Pittsburgh, after a successful engagement in California (which I can't find any trace of). The members were still Enoch Martin, John Parks, Muzzy George, and Madison Flanagan. On February 14, they were back at the Hollywood Show Bar in Pittsburgh; they were held over for a second week.


And then, there was a release on Manor in July 1949. I don't know the reason for this, but one side was the Coronet master of "Jason, Get Your Basin". The flip was James Whitcomb & 5 Scamps, doing "Fine Like Wine". Both sides were credited to the "Velveteers". The really amazing thing is that the 5 Scamps side was current, having only been released, on Columbia, the month before. This is a true mystery record.

The July 16, 1949 edition of the Baltimore Afro-American, said that they were playing their fifth engagement at Gene's Musical Lounge in Greenburg, Pennsylvania (although I can't find anything about their first four appearances there). It shows the 1946 Sonora photo and claims that they're Flanagan, Dawkins, Rucker, and Martin (however, that photo contained "Pop Willie", not Dawkins [the personnel were identified for me by Sam Dawkins' widow]). Mort Browne was still their manager.


These are the last mentions of the Velvetones: They were back at Jimmy's Glass Bar (Edwardsville, Pennsylvania) starting on September 5, 1949 and continuing through the middle of the month. There was the Town House (Utica, New York) in late October/early November 1949 ("without a doubt the jiviest little combo in the world"). Then, they were at the Cat And The Fiddle (Troy, New York), from December 26 through at least January 7, 1950 (still being advertised as "The Newest Singsations"). Finally, they were back at Utica's Town House in June 1950.

The Velvetones might have had more success if they'd been on larger labels, but at least they seem to have been working steadily for several years. By mid-1950, however, bookings had pretty much dried up. Madison Flanagan and Enoch Martin both survived until the end. By the time they broke up, Muzzy George had been replaced by Bill "Bass" McMann (who'd been with Billy Eckstine's orchestra on a January 1946 recording session). John Parks was gone too, but Madison couldn't remember his replacement. (My feeling is that "The Velvetones, Featuring Joe Axsmith And His Accordion" have nothing to do with them.)

I hope this isn't him, but the June 23, 1951 New York Age had a story of two men who'd been arrested for stealing checks from the mail and then attempting to cash them. One of them was "Enoch Martin, 29, 2028 Madison Ave., a singer ...." I'd never known him to live in Manhattan, but the age is correct and the only other Enoch Martin who ever lived in New York City died in 1919.

You would think that the story ended there, but in 1972, someone released "One Day"/"Don't Say You're Sorry" as a bogus Savoy record (#991). Those were the original Coronet cuts (remember that Savoy had purchased the Coronet catalog in late 1948). On it, they managed to misspell the title as "Don't Say Your Sorry".

NOTE: There was a Velvetones group that had two releases on Columbia in 1950. A totally different group, their members were: Herman "Curley" Bell, Wallace Caldwell, Danny Gibson, Milton Hayes, and Togge Smythe. (In 1949, Smythe, Caldwell, Hayes, and bassist Lord Henry King had appeared as the Four Sounds.) One of their songs, "Cream Cheese And Jelly", received the lowest Billboard rating I've ever seen: a 32 (December 16, 1950). Since Mort Browne seems to have owned the name, it's possible that he put together another Velvetones group. There was also a contemporaneous Velvetones group in Binghamton, New York; they were a somewhat famous barbershop quartet.

When I spoke with 85-year-old Madison Flanagan in 2006, as far as he knew, he was the only member still alive; he died in 2017, at around 96. Enoch Martin died in 2002 (at 80), Sam Rucker passed away in 1997 (at 73), and Musline "Muzzy" George died in 2008 (at 87); his obituary not only didn't mention the Velvetones, it didn't say a single word about his musical career.

Then, there's Walter Dawkins. At some point, he inherited Newark's Key Club from his uncle (nothing ever said when, or even who his uncle was) and ran it with his wife. However, in March 1973, he committed suicide in the club. An obituary in the March 24, 1973 Baltimore Afro-American said that he "... sang with the famed recording and night club aggregation, The Ray-O-Vacs." It had been over 25 years since he'd been with the Velvetones, so they might have gotten the name wrong; I can't find anything else that ties him to the Ray-O-Vacs. The Key Club was a famous venue; Lu Elliott and Al Hibbler, both former Duke Ellington vocalists, sang at Dawkins' funeral.


Special thanks to Fanchon Rucker, George Moonoogian, Neil Hirsch, Todd Baptista, Tony Fournier, Victor Pearlin, Robert Campbell, and Ray Funk. Discography by Ferdie Gonzalez.




THE VELVETONES
DECCA (recorded 8/23/45; both unreleased; master numbers given)
73010 I'm Henpecked (??)
73011 I Can't Stay Here By Myself (??)

CORONET
1 One Day (MF)/Heybobleebip (EM) - 3/46
2 Sweet Lorraine (MF)/Easy Baby (EM) - 3/46
3 Swing Out, It Don't Cost Nothin' (MF)/Jason, Get Your Basin (EM) - 3/46
4 Don't Say You're Sorry Again (MF)/Georgianna From Savannah (EM) - 46
5 Singing River (??)/I'm Gettin' Used To Love Again (??) - 7/46

SONORA
3010 Pittsburgh Joe (EM)/It's Written All Over Your Face (MF) - 6/46
3012 It Just Ain't Right (EM)/Reverse The Charges (EM) - 6/46
2014 Ask Anyone Who Knows (MF)/I Want Some Bread, I Said (EM) - 4/47
2015 Don't Bring Me No News (EM)/Can You Look Me In The Eyes? (MF) - 4/47

SUPER DISC
1055 Roberta, Get Out Of That Bed (EM)/Find My Baby Blues (EM) - 3/48

RONDO (rerelease of Sonora sides)
1554 Don't Bring Me No News (EM)/Can You Look Me In The Eyes? (MF) - 2/49

MANOR (as the Velveteers; see the text)
1190 Jason Get Your Basin (EM; the Coronet master)/[Fine Like Wine - James Whitcomb & 5 Scamps] - 7/49

SAVOY (these are Coronet sides, with a phony Savoy number)
991 One Day (MF)/Don't Say You're Sorry (MF) - 72


LEADS: MF = Madison Flanagan; EM = Enoch Martin



Unca Marvy's Home Page
More Articles