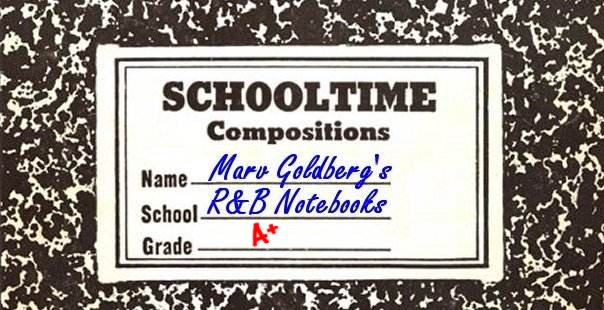 The Vocaleers

By Marv Goldberg

based on an interview with Joe Duncan


© 2002, 2009 by Marv Goldberg
The Vocaleers had one of the more unusual sounds of the early 1950s. While only one of their records made the national charts, they were consistent hit-makers in New York and other local areas.

The story of the Vocaleers goes back to 1952, when the Davega Sporting Goods chain was sponsoring softball teams (in order to sell equipment). One team that formed as a result of this marketing strategy was from around 142 Street and Amsterdam Avenue in Harlem. Called the Crusaders, some of their members were: Alfred John "Joe Duncan" Martinez in left field, Herman Dunham next to him in center, and Melvin Walton pitching. These three, who were around 16 at the time, also liked to harmonize, and, with some other neighborhood friends, formed a group called the Rainbows. Said Joe, "We heard another group sing and we just didn't think they were that good."

The starting lineup for the Rainbows was: "Joe Duncan" (first tenor; the name Alfred Martinez used for his professional career), Herman Dunham (first tenor), William "Red" Walker (second and first tenor), Melvin Walton (baritone and second tenor), and Teddy Williams (bass). Singing practice for the Rainbows came every day after baseball practice.

Around April, they were heard by Jimmy Manning. Manning had been a valet for Lucky Millinder and had also sung gospel with a group called the Harlemaires that had included both Benjamin Peay (who would later go on to national fame as "Brook Benton") and Howard Lymon, Sr (Frankie's father). Manning put together a contract in which he'd be their manager and James Evans would be their booking agent.

Their appearances at this time were limited. There was a performance at school (where they sang, over the PA system, from a room with a microphone, but no audience), an Elks Club dance, and two Apollo amateur appearances.

To get on the Apollo Amateur Show, the procedure was this: an aspiring act would go to the theater, sign in, and audition for Bobby Schiffman, son of Apollo owner Frank Schiffman. If you were accepted, you'd be sent a post card telling you what Wednesday night you'd be appearing. The Amateur Show started at 10:00 pm, and was in the middle of the regular show being held that week. It could be daunting, singing at the Apollo. There was always someone heckling, and the audience waited to see how you'd respond to it. If he sensed you couldn't handle it, there was always "Porto Rico" waiting in the wings to try to drive you off the stage (he would sometimes fire blanks out of a pistol after sneaking up on an act; if that didn't work, he had a huge hook that he'd use to snare the unwary). But, as Joe says, "If you could get past the first eight bars, you were home free." The audiences "were tougher then than they are now. They play a very big part. They sense if you have butterflies and if you can handle it."

The first time they appeared (around February 1952), they sang "My Love", a song written by Joe. First place that night went to jazz singer King Pleasure, however, there was very positive audience reaction to the Rainbows, and the Apollo kept sending them cards to come back and compete again. But they were in no hurry to go back, not reappearing until around August.

In the interim, they auditioned for King records, but it didn't pan out. King just wasn't ready for Joe's voice.

Back at the Apollo, they once again sang "My Love", and this time won first place, beating out Roy Hamilton. Although, as winners, they were entitled to come back the following week, they declined. Actually, the only reason they had come back in the first place was that they knew they were good enough to win. Now that they'd proved it to themselves, it was time to move on to something else. (Strangely, they never recorded "My Love". Joe feels that it was kind of a milestone song for them. "It got us to record." They just left it alone after that, almost as something sacred.)


About a month later, they went to a store on 116th Street which had one of those "record your voice" machines. They recorded a demo of an original song that Joe had written, called "Be True". The store owner himself accompanied them on his ukulele. The man (whose name is, unfortunately, long forgotten) was so impressed with the demo, that he asked them to leave it. He took it to Bobby Robinson's shop on 125th Street, where. Robinson told the man to have them come up a few days later. The Rainbows sang for Bobby, his brother Danny, and the rest of his family. Bobby asked where they rehearsed, and he and Danny showed up to the next rehearsal. For about a month the two of them attended several rehearsals a week (even though Bobby and Danny would disagree about how the Rainbows should sound). So they practiced and practiced until Bobby thought they were ready. He then gave them a one-year contract calling for a session-and-a-half (that is, six songs) to be released on his Red Robin label.

In the meantime, around October, they had decided on a change of name. Gone were the "Rainbows"; in their place were the "Vocaleers". This was a name that was used by a local gospel group, and it just sounded right to them. (It would take him a while, but Bobby Robinson would eventually record a Rainbows group.)


Finally, on December 14, 1952 (a date firmly fixed in Joe's mind), the Vocaleers showed up at the Beltone studios, in midtown Manhattan, around 9:00 at night. They did take after take after take of two songs: "Be True" and "Oh Where" and the session lasted until well after midnight.

Those tunes were released toward the end of December 1952. Note that Joe sings lead on all Red Robin songs, with echoes, where present, being done by Herman (you'll hear him on "Be True", but not "Oh Where", in which he's just doing background harmony). Listen closely to "Be True", and you'll not only hear guitarist Skeeter Best, but a piano, drums, bass and the man who owned that store on 116th Street, playing his ukulele (no kidding)!


The Vocaleers' sound was unusual, to say the least. Why was that? Joe says, "I sing through my nose; I don't do it from the diaphragm.... I have a yo-yo funny voice." But unusual was what the public was looking for, and, the week of January 31, 1953 it was a hot tip in New York. That same week, the new releases were: Ruth Brown's "Mama, He Treats Your Daughter Mean", Ray Charles' "Jumpin' In The Mornin'", and Smokey Hogg's "River Hip Mama". Strangely, it took two more weeks (until February 14) for the record to actually be reviewed, along with the 5 Bills' "Till I Waltz Again With You", the Ravens' "Don't Mention My Name", the 5 Keys' "Come Go My Bail, Louise", the Du Droppers' "Can't Do Sixty No More," and the Orioles' "I Miss You So".


In February 1953, James Evans got them a two-night booking at Lloyd's Manor in Newark, New Jersey, along with the 4 Buddies and Savannah Churchill. This was about the only decent booking that Evans ever secured for them. (There was one other somewhere in Connecticut. Joe remembers they all piled on a railroad to get there. This must have been quite a change for kids used to New York's subway system.) The first night at Lloyd's Manor, Teddy Williams got a bad attack of stage fright; so bad, in fact, that they decided to replace him for the second performance. They had another neighborhood friend, Lamar Cooper (who had been in that group about which Joe had said, "we just didn't think they were that good"). On the second night of the engagement, Lamar became the new bass. It was probably for the best. Teddy developed tuberculosis and was away for months anyway. When he recovered, he joined Earl Wade's Crystals/Opals, whose "Come To Me Darling" was arranged in a Vocaleers style. (Note that the "Beebe Cooper" mentioned in some accounts isn't Lamar, but his brother.)


While never becoming a national hit, "Be True" ended up being a local hit in New York, Newark, Philadelphia, D.C., and Los Angeles. Suddenly, Bobby Robinson showed up with a new contract: five years, with him as their manager. They accepted the deal, which also included Ben Bart's Universal Attractions as their booking agents.


In March, they were back in the studio. Once again it was Beltone, but this time it was on a rainy afternoon. They finished out their "session and a half" contract by recording four tunes: "Is It A Dream", "Hurry Home", "You're Fine" (aka "Yes You're Mine"), and "Seems Like A Cloudy Day". The former two were issued that same month as their next Red Robin release. The latter two were shelved. It turned out that the session was taking too long and Bobby Robinson didn't want to pay for any more time. As a result, the unreleased tunes had an unfinished quality to them.

"Is It A Dream", with Joe's distinctive lead, started off quickly, being a pick hit in Philadelphia the week of April 18. On May 16, it was a pick in St. Louis, followed by Los Angeles the week of May 23. By the time its run was over, it had peaked at #4 on the national R&B charts. "Hurry Home" has an unusually heavy beat on the band's intro, but they settle down once the vocals start.


On the strength of "Is It A Dream", they were sent out on tour. It began with the Apollo (the week beginning Friday, June 26), then on to the Royal in Baltimore (the week of July 4, 1953) and the Howard in Washington, D.C. (the week of July 10). The rest of this traveling show featured the Charles "Cootie" Williams Orchestra, Dinah Washington, Pigmeat Markham, saxophonist Arnett Cobb, organist Jimmie Smith, and dancers Valentine & Rita.

Frank Schiffman, owner of the Apollo, watched the Vocaleers perform onstage and recorded his (and the audience's) impression of them on June 26: "New graduates of our Amateur Show and still a little more than amateurs. Cash Box reported to fairly successful 'records'. This was not reflected in either their reception or their work."

After the Howard, they came back to New York for another recording session. They were reluctant to do it, since they currently had a hit record and didn't want Robinson to put out anything to compete with it. Says Joe, "We didn't want to record because 'Is It A Dream' was still strong". They recorded two tunes at the session: "I Walk Alone" (with Herman's echo) and "How Soon" (a reasonably straightforward ballad).

Then it was off on another tour, with Cootie Williams, Dinah Washington and Dolly Cooper. They played Arkansas, Georgia, Louisiana, North Carolina, South Carolina, Kansas, Missouri, Michigan, and Illinois, returning to a Hal Jackson Labor Day show at an armory in Brooklyn (at which they backed up Sylvia Vanderpool on stage).

While they were on the road, they heard their new record ("I Walk Alone"). Joe wasn't happy about this, since he knew it would start taking sales away from "Is It A Dream" As he says, "He [Robinson] didn't stick with a record long enough to push it wisely... He injured 'Is It A Dream' by putting out 'I Walk Alone' too soon."


Other appearances that they made were: the Renaissance Ballroom (Harlem), Turner's Arena (Washington, D.C.), the Rainbow Room (Chicago), and the Crystal Ballroom (Detroit). In this gig they were on the bill with the Flamingos, the 5 Royales, Willie Mabon, Stan Kenton, and Woody Herman's Third Herd. They should have been backed by Kenton, who had a lighter sound, but instead they got the Herd. Since it had a lot of brass, the music was so loud that the Vocaleers couldn't be heard; it must have looked like they were doing a pantomime. On Halloween night, 1953, they played the Arcadia, in Providence, Rhode Island (along with Hal Singer's Orchestra).

When "I Walk Alone" didn't do all that well, Robinson called them back to the studio. In December 1953, they recorded two more sides: "Will You Be True" and "Love You". The former was a bouncy tune, with Lamar on the bridge and Herman doing echo; the latter has an intro by Herman and Lamar doing the responses.

Once again the tunes were done in a night session, and, right after it was over, Herman Dunham announced that he was leaving. Joe declined to talk about the causes, but emphatically denied that it was because Herman never got a chance to sing lead ("He could have sung lead anytime he wanted to!").

Herman immediately joined the fledgling Solitaires as lead tenor. He started calling himself "Herman Curtis", after his wife's maiden name (his wife, Margie Curtis, was related to fellow Solitaire Winston "Buzzy" Willis). Soon the Solitaires were recording classic tunes for Hy Weiss' Old Town label. (My personal favorite is the unreleased "Stranger In Paradise", whose lyrics are hilarious, because no one would spend the 50 cents to buy the sheet music.)

Herman was replaced by Joe Powell, a friend of Lamar. He sounded good when they heard him, but, even though he'd be with the group for about seven months, it just wasn't the same sound.


"Will You Be True" was released in January 1954, and reviewed the week of February 13, along with the Crickets' "Are You Looking For A Sweetheart?", the Charmers' "The Beating Of My Heart", Lloyd Price's "Too Late For Tears", B.B. King's "Please Help Me", and Al Savage's "Love Is A Funny Thing".

Their next Red Robin session was held around July 1954. This time they recorded "Angel Face" (with Lamar prominent in the background) and "Lovin' Baby" (which was almost up-tempo). Soon after this, they did a gig at the Rockland Palace, at which Joe Powell came down with a terrible case of stage fright. This was basically the end of the Vocaleers, but remember that they'd signed a 5-year contract with Robinson. Now he told them that if they all quit he'd keep the name and get another group to be the Vocaleers. Joe Powell left. William Walker and Melvin Walton joined with Bobby Moore, Kerry Saxton and Jimmy Jones to become the Savoys (later the Jones Boys and the Pretenders). This left only Joe Duncan and Lamar Cooper to appease Bobby Robinson ("we were doing our sidewalk act"); the Vocaleers had ceased to exist. There's an oddball song that shows up on the Relic Vocaleers album. It's called "If Your Heart Aches", and Joe says that it isn't him on lead, nor is it any of the Vocaleers, as far as he can tell.

When William and Melvin joined the Savoys, Joe gave them "You're Fine" (remember that song from the second session that was shelved?). Well they (whoever "they" may have been) reworked it, and the Savoys recorded it on their February 2, 1956 session for Savoy. It was re-titled "Say You're Mine", and when Joe saw the label, the only writer credit was Jimmy Jones. However, by the time that it was released, Joe had joined the service.

At some point, Joe had written a couple of other songs: "Tonight" and "Close Your Eyes". When he was home on leave, he sang them for William and Melvin, but told them he didn't want them to record them. Sure enough, as soon as Joe was gone again, both of them were recorded by the Pretenders. (Done in independent sessions, "Close Your Eyes" ended up on Bobby Robinson's Whirlin' Disc label and "Tonight" came out on brother Danny's Holiday label; both were 1957 releases). Although this time, both songs gave credit to Joe Duncan, as soon as Joe found out about the release of "Tonight", he threatened to sue, and the record was taken off the market.

When Joe went into the service in 1956, his brother, Paul Roland Martinez, started his own group, the Vocaltones (who recorded for Apollo). When Joe was discharged in late 1958, he teamed up with Paul, Herman Dunham and Richard Blandon to form another Vocaleers. Blandon, of course, had been the lead of the Dubs, who had recently broken up. These four tenors met up with the former lead singer of the Valentines, Richard Barrett, who was now working as an a&r man for Twentieth Century Fox. With Paul in the lead, they practiced a single song "Ain't That So, Columbus?" in Fox's studio, unaware that Barrett was recording it. For whatever the reason, it was never released, nor did they do any other sides.

But the classic Vocaleers were almost ready to re-form. They had Joe Duncan; they had Herman Dunham. Now, in mid-1959, they found Lamar Cooper and Melvin Walton. The only one they couldn't get was William Walker, who had joined the service. Therefore, Richard Blandon stayed on to sing with them.

They didn't want to go back to Bobby Robinson, so they turned instead to Hy Weiss. Herman certainly knew him from his Solitaires days, and recently he'd recorded for Old Town's Paradise subsidiary with a group called the Blenders (Joe doesn't know who they were). On June 25, 1959, the reconstituted Vocaleers recorded a couple of songs for Paradise: "I Need Your Love So Bad", (led by Herman and heavily inspired by Jerry Butler and the Impressions) and "Have You Ever Loved Someone", a more typical Vocaleers side, led by Joe.

In 1960, Joe recorded with a group called the Stylists, whose lead was Rudy Cooper, Lamar's brother. The others were: Lamar on bass, Al Black, Jr. (tenor), and George Lithcuitt (baritone). They recorded a single record ("I Wonder"/"One Room") for Al Browne's Rose label. They weren't the Stylists on Sage, who also recorded in 1960.

Also in 1960, the Vocaleers recorded four songs for Old Town itself. This time the group was Joe Duncan, Herman Dunham, Melvin Walton, tenor Leo "Tiny" Fuller (brought in by Herman), and (almost) Lamar Cooper. Actually, Lamar was at the session, all ready to go, but he got into a disagreement with Hy Weiss about something, and walked away. Consequently none of the tunes have a bass. The songs recorded were: "Love And Devotion" (led by Joe), "This Is The Night" (led by Herman), "One For My Baby (And One More For The Road)" (led by Herman), and "I'll Be There" (led by Joe). "One For My Baby" was sung in a Flamingos-type arrangement (somewhat like "I Only Have Eyes For You"), but Weiss was unhappy with the way Herman did it, and didn't release it. The a&r man at the session was Henry Glover, who had worked at King/Federal for many years. "Love And Devotion" and "This Is The Night" were released in September, 1960, but went nowhere. The Vocaleers had gotten a new manager, named "Scotty", who wasn't musically inclined. He and Hy Weiss managed to get into a fight, and that was the end of the group on Old Town.

The next Vocaleers record was an oddity. Joe ran into Danny Robinson, who persuaded him to record the Vocaleers for his Vest label in late 1960. By this time, William Walker was back from the army, and Lamar had once again departed. So the group that sang "The Night Is Quiet" and "Hear My Plea" consisted of Caesar Williams (cousin of original Vocaleer Teddy Williams, and lead on "Night"), Leo "Tiny" Fuller (lead on "Plea"), William Walker, and Melvin Walton. Where was Joe? Well, he was there too, but he opted to play the piano on the session, rather than to sing. He was, as he put it, "tiptoeing away from it at this point".


The next Vocaleers record is the only one that Joe isn't on at all! It appeared on Twistime, a subsidiary of Atlantic Records. The sides, "The Cootie Snap" and "A Golden Tear", were marked as "purchased", on January 31, 1962, in the Atlantic files, but they don't say from whom. Joe believes that the group was Richard Blandon's brother, Curtis Blandon, Caesar Williams, William Walker, and Melvin Walton. Curtis led "Cootie" and Caesar fronted "Tear".

1962 also saw Herman Dunham return to Old Town, where he recorded four sides. Still unreleased at this writing, they were: "Life Is But A Dream", "Muddy Waters", "You Only Want Me", and "Adam And Eve".

In late 1962, the Vocaleers (Joe Duncan, Lamar Cooper, Leo Fuller, Melvin Walton, and Rudy Cooper) backed up Dinah Washington (with no label credit) on a song called "Soulville", released on Roulette.

"After that," said Joe, "I went into seclusion." There was to be one further Vocaleers recording. Called "Could You Adore Me", it was done for California-based Classic Artists, and appeared on the album "Doo Wop Diner, Volume 1", in 1991. The group behind Joe was brother Paul Roland Martinez, Leo "Tiny" Fuller, Frank Morrow, and Jimmy Lyons. When the Vocaleers appear today, the lineup is usually Joe, Paul, Leo, Frank, and tenor Don Cruz.

This is how Joe summed up his years with the Vocaleers: "I don't think there was a better group than the Vocaleers; we had a lot of fun." They must have; Joe said that while other groups would go out drinking while on the road, the Vocaleers would stay in their hotel room and have pillow fights! "They seemed to be aware of each other" and each could anticipate what the others would sing. Strangely, Joe gave a different reason for singing than almost every other singer I've ever interviewed: "I like singing. It wasn't for the girls. My singing was appealing to the people that heard it."


In recognition of the Vocaleers' contributions to R&B music, in April 1996 they were inducted into the UGHA Hall Of Fame.

Joe Duncan, possessor of one of the most unusual voices in R&B, passed away on May 31, 2002, after a lengthy illness.


Special thanks to Ronnie Italiano. As usual, thanks to Galen Gart for the use of the ads that appeared in various editions of "First Pressings".


THE VOCALEERS
RED ROBIN
113 Be True (JD)/Oh Where (JD) - 12/52
114 Is It A Dream (JD)/Hurry Home (JD) - 3/53
119 I Walk Alone (JD)/How Soon (JD) - 8/53
125 Love You (JD)/Will You Be True (JD) - 1/54
132 Angel Face (JD)/Lovin' Baby (JD) - 8/54


UNRELEASED RED ROBIN:
You're Fine (aka: Yes, You're Mine) (JD)
Seems Like A Cloudy Day (JD)

TWENTIETH CENTURY FOX
UNRELEASED: Ain't That So, Columbus (PM) - ca. 1958

PARADISE (Subsidiary of Old Town)
113 I Need Your Love So Bad (HD)/Have You Ever Loved Someone (JD) - 8/59

OLD TOWN
1089 Love And Devotion (JD)/This Is The Night (HD) - 9/60


UNRELEASED OLD TOWN:
One For My Baby (And One More For The Road) (HD)
I'll Be There (JD)

VEST
832 The Night Is Quiet (CW)/Hear My Plea (LF) - 1960

TWISTIME
T-11 The Cootie Snap (CB)/A Golden Tear (CW) - 2/62

ROULETTE (backing Dinah Washington)
4490 Soulville/[no group on flip] - early 1963

CLASSIC ARTISTS (on "Doo-Wop Diner, Volume 1")
3055-1 Could You Adore Me (JD) - 1991


LEADS: JD = Joe Duncan; HD = Herman Dunham; PM = Paul Roland Martinez;
CW = Caesar Williams; LF = Leo Fuller; CB = Curtis Blandon



THE STYLISTS
(With Joe Duncan; leads by Rudy Cooper)
ROSE
16/17 I Wonder (RC)/One Room (RC) - 1960




Unca Marvy's Home Page
More Articles