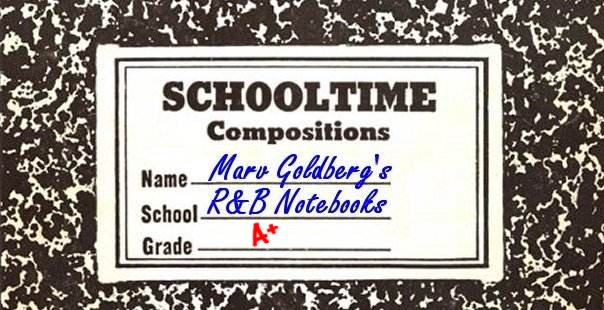 The Waldo Champen Story

By Marv Goldberg

Based on an interview with Waldo Champen


© 2004, 2009 by Marv Goldberg
Quick, name three groups that Waldo Champen sang with. What do you mean you never heard of Waldo Champen? Well, how about Champ Rollow? No, huh? Ok, so he's not a household name. But he should be, and by the time you finish this article, you'll think so too.

The singing career of Waldo "Champ" Champen goes back to 1948, when, as a teenager, he sang on the rooftops of the Morrisania section of the Bronx with his buddies Archangel "Archie" Oropeza and Kenny Grant as the 3 Knights. While nothing ever came of this trio, singing was the "thing to do" in those days (especially if you came from Morrisania, where the future members of the Crickets, Mellows, Chimes, Chords, and a host of others were just beginning to try out their vocal chords).

In 1950, though, things got serious. Champ (first tenor) and Archie (baritone) teamed up with Francis "Frenchie" Concepción (tenor) and Champ's cousin Raoul McLeod (bass) to form a group. Calling themselves the Wrens, they sang in the Apollo Theater's Amateur Show. There weren't many other gigs, mostly neighborhood clubs. However, they did actually get to record. What the songs were, even what label, have been completely forgotten. All that's known is that no record was ever released. After a couple of years of this, they decided to call it quits. (Of course, Frenchie kept using the name "Wrens", adding Bobby Mansfield, George Magnezid, and another "Archie" [James Archer] to create the group that was to record "Come Back My Love" and many other favorites for Rama.)

In late 1953, Champ joined up with some other Bronx friends (Arthur Crier, Gary Morrison, and Gene Redd) who were the Chimes. Champ was the last replacement for original member John Murray, who had died (prior replacements were future "Cadillac" Bobby Spencer and future "Chord" Jimmy Keyes). They played the Audubon Ballroom, the Baby Grand and the Club 845 among others. The Chimes lasted until 1955, and then Champ found himself looking for another group.

In late 1955, he found Larry "Lonnie" Gales, lead of the Starlings/Twilighters, which had recently broken up. (One of the members was Donald Redd, brother of Chime Gene Redd.) Champ (who switched down to baritone) and Larry then got Ed "Sonny" Jordan (tenor) and Billy Baines (bass) and formed the Supremes.

The Supremes got a recording contract with Hy Weiss' Old Town label, and Johnny Brantly (who worked at Old Town) gave them a song (which he had partially written) called "Darling, Listen To The Words Of This Song." It was in a strange tempo, and the Supremes weren't comfortable with it. The decision was finally made to have Old Town artist Ruth McFadden sing it, and the Supremes were relegated to backing her up. At another session, they recorded at least two other sides: "Tonight" and "She Don't Want Me No More" (alternately entitled "My Babe"), both of which feature Larry. The clear winner here is the almost ethereal "Tonight," which Larry wrote.

Another tune that has surfaced recently is "Zip Boom." This has appeared on two Old Town compilations as being an unreleased Supremes song. However, after listening to it, Champ says it's NOT by them. Unfortunately, Old Town had a habit of placing odd songs at the end of tape reels and not noting who they were by. Thus, this song was probably found on a tape whose box was marked "Supremes". Another song in this vein that has recently come to light is "The Last Round-Up," of which Champ says, "I never heard of a song by that name."

By the time of their third session (in the summer of 1956), Larry Gales had left the Supremes, and Bobby Mansfield (of the Wrens) had kind of taken his place. Bobby was supposed to have done the lead on a song called "Come Back And Give Me Your Hand" (which he had written), but he was drafted. Champ brought in his old friend Frenchie Concepción as the new fourth member, and it's Champ himself fronting the group on the tune. True to form, Old Town physically recorded the song at the end of the tape on which the Solitaires did "You've Sinned" and "The Angels Sang." Therefore, when the tape originally surfaced, it was initially credited as an unreleased Solitaires song.

The Supremes didn't outlast their third session by long. Not having many appearances, they broke up by mid-1956.

Champ, Ed Jordan and Billy Baines then teamed up with fellow Morrisanian Grover "Dean" Barlow (former lead of the Crickets) and Bill Lindsay (second tenor who had been in both the Crickets with Dean and the Starlings/Twilighters with Larry Gales). This aggregation was called the Bachelors, and recorded a couple of records for the tiny Earl label (owned by Sammy Lowe and Tommy Smalls). Dean leads on "I Want To Know About Love," "Tell Me Now," and "Baby," while Champ is heard on "Dolores." Dean wrote "Baby," and Lindsay wrote the others (except for "Dolores," which, although credited to Bill Lindsay and Waldo Champen, was, according to Champ, written by Harold Johnson, of the Crickets and Mellows). The Bachelors avoided playing small clubs by the simple expedient of making no appearances at all.

What they did do was change their name. Feeling that it sounded better, the Bachelors became the Montereys. While their appearances were still minor, they got a deal at Jerry Winston's Onyx label (one of those small New York labels that had a limited, but fantastic output, mostly featuring the Velours and the Pearls). In early 1957, they recorded four sides: "Through The Years" features Ed Jordan, "Angel" has Bill Lindsay, "Tell Me Why" is Dean, and "Dearest One," is a Dean/Bill duet lead. Note that all songs were written by Ed Jordan and Billy Baines (with Jerry Winston helping along with "Dearest One").

Winston didn't seem to be in a hurry to release a Montereys record. The group fell apart before "Dearest One" was even released. Bill Lindsay was the first to give up on the Montereys; he accepted an invitation from Bobby Spencer and James "J.R." Bailey to join the Cadillacs. Since they needed a bass, who better for Bill to suggest than tenor Champ! Fortunately, he's got a voice that can range from tenor through bass. This Cadillacs group did a single session for Jerry Blaine's Josie label, on May 19, 1957. Four songs were recorded, of which one was never released and the title completely forgotten. "My Girlfriend" is led by J.R., with Champ on bass; "Broken Heart" is led by Bobby Spencer; and "Don't Be Mad With My Heart" is fronted by Bill Lindsay.

Never caring for the name "Waldo", when he'd joined AGVA, he used his middle name, calling himself "Rollin Champen". Since he'd always been called "Champ", J.R. got it a bit mixed up and brought him into the Cadillacs as "Champ Rollow". (It should be noted here that his real name is usually misspelled as "Waldo Champion".)

Meanwhile, in July, Jerry Winston finally got around to releasing "Dearest One." It was a hit in New York (at least a turntable hit; Alan Freed, for whatever reasons, played it a lot on his radio show). "Angel" and "Tell Me Why" were supposed to be paired as Onyx 517, but apparently Winston never issued it.


At least with the Cadillacs, Champ got to do two things he'd never done before: have his photo taken with a group and make some major appearances. Considering that this Cadillacs group only had a single session, they took one of the most famous photos of that group. They played the Howard (Baltimore), the Royal (Washington, DC), and the Uptown (Philadelphia), as well as smaller theaters in Ohio and Virginia. They also made it to the Mocambo in Montreal! However, after less than a year, Champ got tired of singing bass and left.


In 1958, Champ and Ed Jordan reunited in the 5 Delights, with Douglas Ferrer (second tenor), George Rosa (baritone) and Daniel Levy (bass). This mixed group (George was Spanish and Daniel was white) was already in existence; when they brought in Ed (an old friend), he, in turn, brought in Champ. They recorded a single record which was released on another of Jerry Winston's labels in June (Newport this time; it was distributed by George Goldner's Gone label). Ed led "There'll Be No Goodbye," while Douglas fronted "Okey Dokey Mama." When it started making a little noise, the masters were sold to United Artists, which re-released it on Unart in September. However, a little noise was all it made, and George and Douglas left. Two new members were found in Raymond Figuroa (a Spanish second tenor) and Ed Stokes (a white baritone). They had a release, in March 1959, on the Prince label (under the embarrassing name of the Watusi Warriors): "Wa-Chi-Bam-Ba," backed with "Kalahari." Then, a new label (Alan Abel's Abel Records) and a couple of new tunes: "The Thought Of Losing You" with Ed and "That Love Affair" with Champ.

Once again there was no action, but this time they hung in there. In 1961 they changed the group's name to the Mood Makers and had a single release on the Bambi label in May. "Dolores" (the Bachelors' tune) is led by Ed Jordan and "Dream A Dream" is a duet between Ed and Champ. With no other recordings to their credit (there was actually one other tune, "Sweet Little Girl," which was unreleased; Champ doesn't remember if it was recorded for Abel or Bambi), the 5 Delights/Mood Makers remained together until 1965. With the group making only penny-ante appearances, Champ decided that he was never going to make a mint by singing and gave it up for the New York City Transit Authority. In spite of this, Champ still says of music, "I found so much beauty in it", and of the entire group scene, "I always had a good time".


And that was the end of Champ's singing career. Until 1994, that is, when a half-dozen of Morrisania's best (Dean Barlow, Bobby Mansfield, Lillian Leach, Arthur Crier, Sammy Fain, Eugene Tompkins, and Waldo Champen) got together to record some R&B standards for the "Voices" CD. Remember when Champ was bass on "My Girlfriend"? Well this time he got to sing lead!

So, was I right? Is Waldo Champen a name you should know? You've heard his music, now you know his name. Go back and listen.


Discography courtesy of Ferdie Gonzalez.



WALDO CHAMPEN DISCOGRAPHY
OLD TOWN (SUPREMES)
1017 Darling, Listen To The Words Of This Song (RMF)/ Since My Baby's Been Gone (RMF) - 12/55
1024 Tonight (LG)/She Don't Want Me No More (LG) - 6/56

NOTE: "She Don't Want Me No More" was retitled "My Babe" on its second release.

UNRELEASED OLD TOWN:
Come Back And Give Me Your Hand (WC)

NOTE: Neither "Zip Boom" nor "The Last Round-Up," both listed on various Old Town
compilations as being by the Supremes, are actually by them.

EARL (BACHELORS)
101 I Want To Know About Love (DB)/Dolores (WC) - 1956
102 Baby (DB)/Tell Me Now (DB) - 1956

ONYX (MONTEREYS)
513 Dearest One (DB/BL)/Through The Years (EJ) - 7/57

UNRELEASED ONYX:
Angel (BL)
Tell Me Why (DB)
NOTE: Slated for release as 517, these were never issued

JOSIE (CADILLACS)
820 My Girlfriend (JR)/Broken Heart (BS) - 5/57
Don't Be Mad With My Heart (BL) (on LP 1089 The Crazy Cadillacs - 2/59)

NEWPORT (5 DELIGHTS)
7002 There'll Be No Goodbye (EJ)/Okey Dokey Mama (DF) - 6/58
Re-released on Unart 2003 - 9/58

PRINCE (WATUSI WARRIORS)
1206 Wa-Chi-Bam-Ba (all)/Kalahari (all) - 3/59

ABEL (5 DELIGHTS)
228 The Thought Of Losing You (EJ)/That Love Affair (WC) - 8/59

UNRELEASED: Sweet Little Girl [recorded either as 5 Delights (Abel) or Mood Makers (Bambi)]

BAMBI (MOOD MAKERS)
800 Dolores (EJ)/Dream A Dream (EJ/WC) - 5/61



LEADS:
LG = Larry Gales; DB = Grover "Dean" Barlow; WC = Waldo Champen;
BL = Bill Lindsay; EJ = Ed Jordan; JR = J.R. Bailey; BS = Bobby Spencer;
DF = Douglas Ferrer; RMF = Ruth McFadden, backed up by the Supremes



Unca Marvy's Home Page
More Articles