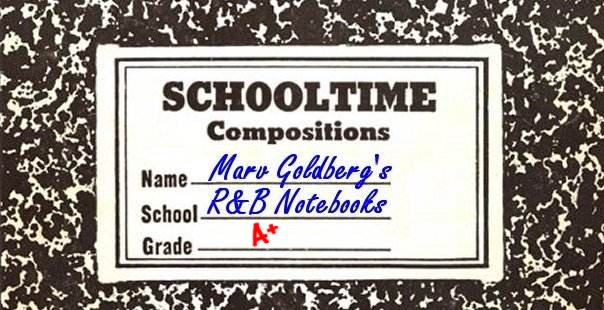 WALLY MERCER
By Marv Goldberg

© 2022 by Marv Goldberg

If I could use a single word to describe saxophonist Wally Mercer, it would be "homebody". Once he got travel out of his system in the mid-1930s, he only seems to have made a single appearance outside of Pensacola, Florida (and that one was only about 15 miles away).




Wallace Clinton Mercer, the son of Garthaniel Mercer and Bessie Mae Williams, was born on June 9, 1908 in Round Rock, Texas (in Williamson County), although he later told the draft board it was nearby Austin (which is in Travis County). Strangely, when he was two years old, the 1910 census showed his name to be James S. Mercer. It's quite unusual to rename a two-year-old child; I can't find any "Wallace" or "Clinton" in the family after whom they would have renamed him.

Soon after the 1920 census, his parents divorced, after which his father remarried and presented Wallace with two half-siblings: Joyce and Astor.

On January 1, 1925, when Wallace was only 16, he married Lugene Reynolds (who was only 15). Late the following year, they'd have a daughter, Doris. In the 1929 Austin City Directory, Wallace was a bellboy at the Driskill Hotel. However, by the 1930 census, when they were living with Lugene's mother, Wallace was a musician. Lugene died (from septicemia) in 1931.

Initially, Wally (as we'll now call him, although he was still to make many appearances as Wallace) fronted a small band playing at The Ritz in Little Rock, Arkansas in the early 1930s, but band members didn't care for the town and drifted apart. After that, he got an opportunity to join an early version of Count Basie's band.

In an article in the August 4, 1974 Pensacola News Journal, he talked about his early days and how he quit two bands too soon. Wally gave several interviews over many years. The stories were different in each one (not conflicting, just different).


The first was Count Basie. Mercer joined as a sax player in Little Rock, Arkansas, but, since this was at the beginning of Basie's career, Wally didn't think he'd ever amount to anything [if for no other reason, because of his drinking]. So, when Walter Barnes' band came to town, Wally jumped ship and went with him.

After Barnes, Wally joined the Earl "Father" Hines band [he wouldn't be "Fatha" until later on]. After being with him for around nine months, Wally saw no future for Hines either, and quit him too.


In another interview, in the August 13, 1981 Pensacola News, he talked about being with the Walter Barnes band, but didn't mention either Basie or Hines.

Another group he was with was Walt Cotton & The Rabbit Foot Minstrels (as Louis Jordan had been), but I don't know where they fit in, because, unfortunately, he didn't give dates for having been with any of these bands.

Early in 1936, Wallace relocated to Pensacola, Florida, where he met and married Miriam Hertell. In October 1937, they'd have a son, Wallace Clinton Mercer, Jr., who also became a musician and later appeared with his father.

Now begins Wally Mercer's love affair with Pensacola. As I said before, I only found a single instance of him appearing anywhere else.


The first time we hear of him is when he appeared at the Belmont Theater on September 27, 1937. He was advertised only as "Wallace And His Mecca Band". He'd been appearing at the Mecca Cafe and Bar, but there hadn't been any ads up to this point.

The band's radio career began in early October, when "Wallace Mercer's Swing Band" was heard over WCOA at 6:00 PM Central Time; presumably the broadcast came from the Mecca Cafe. Note that, although you think of Florida as an East Coast state, Pensacola is in the extreme western part and is in the Central time zone.

The Pensacola News-Journal talked about the band in their October 10, 1937 edition:


Wallace Mercer's Swingsters are another feature that WCOA listeners are enjoying as a result of "Auditions On The Air". This novelty "ride" band can be heard on Wednesdays at 6 p.m., when the air is jammed with swing from one of Pensacola's most versatile group of "hot" musicians. [And, no, I have no idea what a "ride" band is.]


And again on October 17:


Wallace Mercer's Swingsters with their own "Jam" type of swing music are attracting a lot of attention to their programs which are aired twice weekly.

Mercer's outfit is composed of 5 instruments, a piano, guitar, trumpet, saxophone, and drums.


Finally, on November 1, 1937, an ad for Wallace Mercer And His Swingsters at the Mecca. It was actually rare for his group to have a name; they were usually only referred to as his "band", "orchestra", or "combo".

The May 1, 1938 Pensacola News-Journal had a letter from "Susabella (The Boss's steno)" printed in the WCOA News And Notes column. It said, in part:


I forgot to mention Wallace Mercer and his Swing Band in my letter to you, but dearies, those Jitterbugs really swing out in true Dixieland fashion every Thursday night at 6:15 p.m. Real killer-dillers, in the words of the "cats". Wallace has composed several numbers, and features them on their broadcasts quite often. Lil' Bobo Williams does a lot of Trucking while playing and it's real interesting to see, as well as listen to. [I'm sure you'll be fascinated to know that the original meaning of "jitterbug" described an alcoholic with the jitters.]


She was right about the "composed" part; Wally wrote almost every song he ever recorded. However, the guitarist's name was actually Emory "Bo-Bo" Edwards. Since "trucking" was a dance, this shows you the great imagination needed in the early days of radio, when you couldn't actually see what was going on. In the August 4, 1974 Pensacola News Journal, Wally named the others as having been Alex "King" Leach (trumpet), Willie Mann (piano), and Cornelius Bell (drums). However, according to the May 7, 1938 Pensacola News-Journal, the pianist at the time was Tot Buchanan. It's always difficult keeping track of musicians.


Then, the Mecca Cafe came up with a gimmick: on May 6, 1938, starting at 9 PM, Mercer's band attempted to secure the "World's Endurance Dance Music Record". The record at the time was 26 hours, and they smashed it by playing for 30 hours, although it was initially reported as 36. (Of course, as with dance marathons, there had to be breaks, but nothing said what they were.) This made Wally somewhat famous: an April 1941 Ripley's Believe It Or Not had a drawing of Wally with the caption: "Wallace Mercer, Pensacola, Florida, Played The Saxophone Continuously For 30 Hours".


The first time he's called "Wally Mercer" was in the listing for his radio show on April 28, 1938. When the group appeared at the Belmont Theater on August 29, 1938, they were touted as "Famous Holders of the Unofficial Endurance Record". They were "back by demand" on September 5.

Members were once again named in the October 22, 1938 Chicago Defender:


Wally Mercer and his cats are making history at the Mecca club, Pensacola, Florida. Line up: Wally Mercer, Sharpie Willie, Chu Ashley, reeds; Carry Davis, Red Herman, King Leech, brass; Bo Bo Edwards, Fat Buchanan, "Rat Hair" Bell, rhythm.


So, within a few months, Wally had added four members (Sharpie Willie, Chu Ashley, Carry Davis, and Red Herman). However, I don't really see why a Chicago paper is telling you who's playing in Pensacola.


The only 1939 appearance I can find is at the Chaumont on May 13.

Remember I mentioned that Wally had also been with the Walter Barnes band? In an interview in the April 20, 1958 Pensacola News-Journal, he talked about them:


It happened about 10 years ago [not even close; it was 18: April 23, 1940] when Wally was planning to rejoin a band headed by Walter Barnes. The band at the time was playing a one-night stand [at the Rhythm Club] in Natchez, Miss.

Somehow a fire started in the ballroom. Dry moss that hung from the ceiling accelerated the blaze.

The result: the whole Barnes ensemble burned to death, as did numerous people attending the dance.

"I'm kind of lucky I didn't make it in time for that stint," Wally shudders. "They even have a plaque in honor of the band and it still hangs in the Natchez ballroom."


[Note: this is the fire that the Lewis Bronzeville Five were singing about in their May 1940 Bluebird record: "Natchez Mississippi Blues" and "Mississippi Fire Blues". First reports had 212 people dead, many from being trampled. The Barnes band had 12 members; Barnes himself, vocalist Juanita Avery, and eight musicians died; only two members survived. With his penchant for self-promotion, I think that Wally was being dramatic saying he was lucky he didn't make it; he was busy with a W.P.A. project (see below) and I don't think he had any intention of re-joining Barnes in 1940.]

In the 1940 census (taken in April), Wally was enumerated as a music teacher, not a musician. One census question asked where you'd been living in 1935. The actual question was: "City, town, or village having 2,500 or more inhabitants. Enter 'R' for all other places". His answer caused an "R" to be entered, although in truth, he'd then lived in Austin (he's in the City Directory), whose 1935 population was over 60,000!

While Wally and Miriam, with son Wallace, Jr, were living in Pensacola at the time of the 1940 census, Doris, Wally's daughter from his first marriage, was still living in Round Rock, with Wally's great-grandparents. Presumably she and Wally kept in touch, since she later said he inspired her to take up the piano.

Keep in mind that the Great Depression was still raging. One of the government's major projects for helping out was the Works Progress Administration (W.P.A.), which tried to put Americans to work in various fields. Wally was part of it; his name was in the May 20, 1940 Panama City News-Herald as being in charge of some unspecified music project. Fortunately, the May 24 Panama City Pilot told us something about it:


Among the important, but little known projects in the country is the music project at the local negro high school. Under the direction of Wallace Mercer, the school has already organized a 16 piece band and the director has written a song, "Florida"....


In his World War 2 draft registration, filled out on October 16, 1940 (the national holiday when every male between 21 and 35 had to register), he gave his employment as "Music Project W.P.A. Panama City, Florida". Panama City is about 140 miles from Pensacola, but, although it was temporarily his home, he never performed there.

There are no mentions of Wally at all in 1941, but in May 1942, he began to play at a series of dances for black servicemen, usually at the Negro Elks Clubhouse (remember, Pensacola had a big naval base). These went on until January 1943. The May 29, 1942 Pensacola News-Journal had a list of donors to the USO war fund campaign. Wallace Mercer was down for $5.00 (one of the larger donations).

And that's the last we hear of Wally for five years. It's possible that he gave up his band because many of them had been drafted. In the 1944 Pensacola City Directory, Wallace Mercer is a "clothes presser". (I know it's him because he's living at 1005 North Sixth Avenue, an address that will become meaningful in a bit).


But by mid-1947, he'd put together another band. "Louis Jordan's Closest Rival", said the August 1 ad for the Club Scenic Terrace ("A Nice Place For Nice People"). The cheesy build-up in the ad was: "Don't Miss This Orchestra - It's Good".

On August 29, they played for a dance given by the Fleet Reserve Association. He'd play many FRA dances over the years.


Here's the one you've been waiting for: on November 29, 1947, the band played a Thanksgiving Dance given by the Pensacola Club of the University Of Florida in Floridatown. This is the only Wally Mercer band engagement I could find outside of Pensacola (even if it was only 15 miles away).


That same month, Wally issued his first known record. Called "Chinese Boogie", backed with "Early Morning Blues", it was on Mertone, a label he owned (a subsequent Mertone ad gave its address as 1005 North Sixth Avenue - I told you that would become meaningful). While never reviewed in Billboard, it was listed in its November 29, 1947 New Releases column. Also, a mid-December ad in the Pensacola News-Journal said it was "On Sale At All Music Stores". However, my feeling is that he mostly pressed up Mertone records to be sold at performances.

In the 1948 Pensacola City Directory (prepared in late 1947), he's listed as a "musician Club Rendezvous", although there had been no ads for the club so far.


In mid-March, he made a one-night appearance at The Supper Club, beginning at midnight. The ad specifically said "from the Club Rendezvous", so it's probable that he appeared after the Rendezvous closed for the night. On July 2, he was at the Combo Club, also at midnight. These were double engagements.

The Southeastern League (a Class B minor baseball league) ended its season on August 31, 1948. The Pensacola Fliers celebrated the end to "an otherwise drab season" (per the August 31 Pensacola News-Journal) with a "Jitterbug Night" at Legion field, at which Wally Mercer made a "command performance".

Wally Mercer's Orchestra seemed to still be on radio sporadically. There's one listing, on September 20, over WEAR.


In June 1949, there were a couple of ads in Billboard for his latest Mertone release, "If You Don't Mean Business Baby Stop Wasting Up My Time", backed with "No One Could Love You Like Me". The company's address was in the ads (1005 North Sixth Avenue), so there's no doubt that it's Wally's label. In the ads, he plugs station WEAR and DJ Ed Lake. One of the ads claims the tunes are "by the new sensational star, Wally Mercer & His Orch." Who said self-promotion is a bad thing?


Another ad for the record ("A Juke Box Sensation") managed to misspell the company's name as "Merton". Self-promotion goes just so far. (The same ad spelled "Wasting" as "Waisting".)


A poor photo of some of the band appeared in the June 25 Pittsburgh Courier. While it played up the record (of course), it also named the band members: James Franklin Davis (trumpet and arranger), Ernest Vann (sax), Wally Mercer (sax, vocals, and arranger), Otis Lowe (bass), Foster Rogers (piano), and Eddie Williams (drums). It told us that they were appearing at both the Club Rendezvous and the Club Cuba (presumably another after-hours club).

You want self-promotion? The August 20 Pittsburgh Courier had a photo of Wally, with the caption:


Wally Mercer, sensational young musician who has received an offer from one of the nation's top recording companies [never believe that if it's not named], has just signed a long-term contract with Mertone Recordings with whom Wally had made many earlier waxings. [In other words, he just signed a contract with himself! He really understood what it is to be a press agent. That blurb had no function other than to get his name in the paper.]


I can't date this release at all, but Mertone issued "Bless Your Heart" and "I'm Taking Caledonia To The Ball", probably sometime in 1949.


Finally, an ad for Club Rendezvous (January 19, 1950). Later that year the band made some appearances at the Surf Club (they were advertised on August 26 and September 23, but it's not clear if those were separate dates or if he was there straight through).


On March 15, 1951, he was at the Town Pump. While it's not worth going into in detail, many of the clubs that Wally played at got into trouble over selling liquor to minors, operating without a license, and even being an owner of a club when you're also on the police force.


On May 18, he played for a Disabled American Veterans dance at Firemen's Hall. He was still at Club Rendezvous on June 1, but by mid-September, he'd transferred to the Port Said Bar (whose ad said they'd broadcast "Over WEAR at 3:30 P.M."). But by September 27, he was back at the Surf Club ("Under New Management", so I suppose that policeman gave up his share of the club). On October 20, they returned to the Port Said Bar, while still playing at the Surf Club after hours.


A new club: on December 7, 1951, they started at the Southland Club; they'd appear there many times. I suppose that the presence of the naval base accounts for all the clubs in Pensacola. (And I'm sure it also accounts for the fact that many of them were strip clubs.)

And then, a real record company. Around April 1952, Wally recorded four sides (probably in Nashville) for Randy Woods' Dot label of Gallatin, Tennessee: "Rock Around The Clock", "Don't Wait Till Tomorrow", "Early One Morning", and "Motherless Child Blues". Were these done with his band? I don't know, but probably not. While he had to travel out of his beloved Pensacola to record, there's no evidence that he made any appearances there.


The first Dot release was "Rock Around The Clock", backed with "Don't Wait Till Tomorrow", issued in May 1952. Since he was heavily into self-promotion, "Rock Around The Clock" would provide Wally with many years of stories about how he had the original and how Bill Haley changed some lyrics to have a hit. In truth, the songs were entirely different, with Wally's having the usual sexual overtones. (Of course, he conveniently forgot Hal Singer's 1950 song with the same name. There had also been several "Around The Clock" songs before, such as Joe Turner's (as "Big Vernon") and Wynonie Harris'). The tune was on the Atlanta charts for three weeks, rising to #8, but was never a national hit.


On May 30, Wally started at the new Club Sheila, one of those strip clubs that were proliferating in Pensacola (and it did say "Service Personnel Welcome").


A second Dot session, probably held in June, produced a cover of Melvin Smith's RCA recording of "Looped" (also covered by Tommy Ridgley on Imperial and Calvin Boze on Aladdin). To me, Melvin's is still the best version, but Wally's is the only one that didn't slavishly copy the instrumental introduction note for note. Maybe there were just too many choices, but it's strange that none of them became a hit. The other song was "Yellow Hornet", in which he sings about his "high yeller chick" (a slang term for a light-skinned black girl); these were released in July.

A blurb in the July 26, 1952 Billboard said that "Shaw Artists [a booking agency] signed Wally Mercer's ork for one-nighters and location engagements. The Mercer combo, a Florida group, waxes for Dot Records." Wonder how bad Billy Shaw felt when Mercer never left Pensacola.


And now, a new venture. An October 1, 1952 ad said that there was a new 15-minute radio show on WCOA at 11:15 AM every day: Music With Mercer. However, nothing ever said whether he was spinning records or if this was his band - it just said "Musical Show". (My feeling is that it was the former, since most dance music was presented in the evening.) A subsequent WCOA ad wasn't any help. At 11:10 Winnie Smith had "The Woman's World" (is this saying that everything you need to know about being a woman can be imparted in 5 minutes a day?), immediately followed by Wally: "Then that King of Jive 'til he's 85 ... Wally Mercer comes alive with jive!" The show remained on for the next year.


The band was back at the Southland Club by late October and spent New Year's Eve at the Barrel-Of-Fun.


In March 1953, Dot released the final two songs: "Early One Morning" and "Motherless Child Blues". Strangely, not one of his Dot releases was ever reviewed in either Billboard or Cash Box.


Wally returned to the Southland Club on April 20 with his 4-piece band. Also appearing was Eileen Barton (presumably the singer, but it's not clear), as well as a stripper named "Miss Texas". By June 24, Miss Texas had opened her own club (strangely called the Miss Texas Club) and "Wally Mercer's New Band" was there. But he was back at the Southland Club by August 3.

On April 27, 1954 Wally journeyed to Jackson, Mississippi to record some songs for Lillian McMurry's local Trumpet label. As far as I can tell, the backing musicians were all from Mississippi: Duke Huddleston (sax), Ellis Bunard (sax), Archie Bufkins (sax), Robert Granville (sax), Dave Campbell (piano), and J.V. Turner (guitar). There might have been others. "Ellis Bunard" is certainly incorrect, since no one by that name ever existed other than on this list. The songs were: "Sad And Blue", "Almighty Father", "Too Old To Get Married (Too Young To Settle Down)", and "If You Don't Mean Business". "Business" was a reprise of his 1949 Mertone tune, "If You Don't Mean Business Baby Stop Wasting Up My Time" (a strange title, but that's what he's singing).

A second session was held on October 19, 1954, also in Jackson, and also with local musicians: Duke Huddleston (sax), George Patton (sax), Bernard Williams (sax), Isaac Sanders (clarinet), J.V. Turner (guitar), Herman Fowlkes (bass), and Junior Blackmon (drums). The songs were" "Hey, Miss Lula", "Almighty Father" (a second version), "Love Me Don't Put Me Down", and "Tightwad".


1955 began with another new venture: the Wally Mercer Show on Pensacola's UHF Channel 15 at 6:15 P.M. Since there was never any write-up of this TV show, I don't know what its half-hour format was. I'll surmise that it was his band, because watching someone play records for a half hour isn't terribly interesting. It was broadcast on weekdays for the entire month of January before vanishing.


Trumpet Records had decided to issue "Sad And Blue" and the first version of "Almighty Father" in January 1955 (as Trumpet 226), but at the last minute, they changed their minds and held it back. In February, they put out "If You Don't Mean Business" and "Too Old To Get Married (Too Young To Settle Down)" as Wally's only Trumpet release. They were reviewed in the February 2, 1955 Billboard:


If You Don't Mean Business (71): Wally Mercer has an attractive blues here which he delivers strongly. Fine Listening.

Too Old To Get Married (70): The chanter puts his heart into a sincere reading of the slow blues. Good late-hour wax.


On August 4, 1955, the band was playing at the Golden Slipper. Then, on September 1, he was back at the Southland. However, gone were the strippers and now it was being advertised as a pizza restaurant. He was still there in mid-November. A January 13, 1956 Southland ad was for "Wally Mercer And His All New Band".

On June 16, 1956, Wally was part of a cerebral palsy telethon for Northwest Florida and Alabama. His portion (presumably with the band) was broadcast from the WEAR-TV studios. It's nice to state that, over the years, Wally did many public-spirited appearances.

The only other mention of him in all of 1956 was a radio broadcast over WCOA on December 22. There were two others in January 1957.

This is from my Supremes article (the "Just For You And I" group on Ace); the time frame is early 1957, when they'd come to Pensacola from Columbus, Ohio:


Then there was DJ Wally Mercer, a sax player who had his own band at the Southland Club, owned by Joe Rogers (a tap dancer who had appeared on the Ed Sullivan Show). Mercer heard them at [Pensacola's] Savoy [Ballroom] and introduced them to Rogers, who added them to the Southland's show. At the time, the Southland was losing customers to the Piccadilly Club down the street. But then [said lead Forest Porter]: "After we auditioned and Joe hired us, we started drawing record crowds and pulling just about all of the Piccadilly Club's patrons. We were packin' it." All of a sudden, the Southland was the place to be.


I'm surprised that Wally never seemed to have played the Savoy Ballroom.


Sometime in 1957, Ring Records (Nashville) issued "Hey, Miss Lula" and the October 1954 version of "Almighty Father", two previously-unissued Trumpet masters.

On June 15, 1957, Wally and the band were part of another Cerebral Palsy telethon. However, there don't seem to have been any other appearances the whole year.


In early February 1958, the band (a quartet by now) began at the Club Pigalle. They were still there in June.


On April 20, brand-new radio station WBOP announced that Wally "The Cat" Mercer would be coming soon; his photo was in a WBOP ad on that date. The nickname came from Wally beginning his shows with "The Cat is here; have no fear". The photo's caption read:


Wally is a successful musician, composer and disc jockey, and has worked in Pensacola radio since 1953, first at WEAR and later at WCOA. He has worked with such top bands as the famous Count Basie organization and later the Fletcher Henderson Orchestra [never mentioned anywhere else; I'm sure they meant Earl Hines]. Wally "The Cat" has had his own material recorded on the Dot Label. He is one of the better known musical figures in Florida and has his own combo. You'll be hearing him regularly on WBOP.


WBOP was the first black-oriented radio station located in Pensacola (upstairs from Gussie's Record Shop, the main outlet for blues and R&B records in the area).

For the third year in a row, Wally's band was part of the cerebral palsy telethon. Another act was the Bo-Bo Edwards Combo (remember when Edwards was part of Wally's band back in 1938?).

A September 3, 1958 WBOP ad said that, from 10:00 AM to 2:00 PM, you could listen to Wally on "Rocking With BOP". However, his show was actually called "Cat's Paw"; it was still on in 1965. He devoted so much time to the show that he doesn't seem to have appeared with a band again for almost three years.


The October 10, 1960 Billboard reported that "Wally Mercer, chanter, sax man, and cleffer [songwriter]", and r.&b. jockey at WBOP has reactivated his Mertone Record label". That month, he released a remade version of "Rock Around The Clock"; its flip was "A Lover's Prayer". On October 31, Billboard rated each side one star.


On February 18, 1961, Wally Mercer's Band entertained at a Bowling Banquet And Dance at Grotto Hall. On March 15, they were at the New Piccadilly Club's grand opening. They aren't heard from again until "Wally Mercer And His Trio" were at the Sand Bar in October.

Another venture that Wally was involved in was operating the Celebrity Club. But it led to trouble because of the rampant segregation of the time. On September 6, 1961, police raided the club because blacks and whites were there together. The Pensacola News of September 11 reported:


Six persons were fined ... in Municipal Court this morning on charges levied as an outgrowth of a raid last Wednesday night on the Celebrity Club, 517 W. LaRua St.

Fined $250 on charges of operating a disorderly house [keep reading, it doesn't mean what you think] and for sale of intoxicants to minors was Wally (The Cat) Mercer, 52-year-old Negro musician who operates the club....

The raid was conducted by city police after one of the officers visited the club and found that both Negroes and whites were either participating in or were spectators at a jam session.

Judge William D. Richbourg in conducting the trial of those picked up in the raid - 22 Negroes and 16 whites - noted that the State of Florida still recognizes segregation in places of recreation.

He said that under this type law, the Celebrity Club became a disorderly house when the races were integrated.

"It didn't become a disorderly house until the whites came in," Judge Richbourg ruled in releasing those Negroes in court who had been at the place when the raid was conducted.

But he warned these Negroes they should "have vamoosed" when the white people entered.


Another long stretch of silence until Wally turned up at the Spanish Village Inn on August 2, 1962. The band was only advertised for four days.


They aren't heard from again until a Labor Day dance at The Casino on August 31 to September 2, 1963. Then, they performed at the Fleet Reserve Association's New Year's Eve dance.


Opening again at the Spanish Village on March 14, 1964, they seem to have been there straight through the July 4 weekend. (On June 28, they shared the stage with the Flamingos.)


A November 1964 WBOP ad said that Wally "The Cat" Mercer was on with a modern jazz show ("Jazz Festival") each Sunday and his "Cat's Paw" show each day (12:30 to 3:00), including weekends. He'd be advertised until the end of 1965.

Another Fleet Reserve Association's New Year's Eve dance on December 31, 1964. He also played for their Valentine's Dance on February 13, 1965.


He (Wally Mercer & His Quintet) was back at the Spanish Village Tavern on March 20, 1965. Since it now said "Tavern" instead of "Inn", the ad's "Grand Opening" probably meant new management. There was just the one advertisement.

The July 2, 1966 Cash Box said that Wally would handle promotion in the South for the new Gray Sounds Records of Brooklyn.

The September 10, 1966 Record World had this:


PENSACOLA, FLA - Wally Mercer, arranger, composer, vocalist, and saxophonist, has started a new label, Junine Records. First release: "Tend To Your Own Business" b/w "Don't Put Me Down". Mercer is the artist on both sides.

Deejays may write for copies to Junine Records 2518 N. Palafox St.


Both sides say it's a "Wallju Production", probably indicating Wally Mercer, Junior. The October 8, 1966 Record World told us:


Wally Mercer, Junine Records prexy and artist, is on a month-long trip visiting deejays and distribs in major markets.


That same issue reviewed the record. Although it didn't say much, they gave it four stars:


Guy relies heavily on funky organ for his effect. Chanting is in current hit mold.


1968 found "Wally Kat Mercer" as part of an unnamed group seemingly led by guitarist Al Whitmeyer. Others were James McArthur on bass and Wally Kat Mercer, Jr. on drums. They played the Beachcomber Lounge on November 8-9.

In October 1974, Wally was appearing at Liollio's Steak House with a group called The Real-Ways. They'd been there since May, but he didn't join them until October.


The Wally Mercer Trio appeared at the Fontmore Lounge from mid-December 1976 through New Year's Eve. August 1979 found him at the Haas Steak House (the renamed Liollio's).

The last time we hear of Wally Mercer is when he appeared at the Pensacola Jazz Fest on May 5-6, 1985 (he was 77).

Wallace Clinton Mercer died on June 17, 1990, eight days past his 82nd birthday.

I'm not sure how to sum up Wally Mercer. I've heard about half of his recordings, which are competent, although not earth-shattering. He opted to be a big fish in a small pond, and that kept him going for many years. We'll never know how he might have fared if he'd called himself to the attention of the whole country, instead of just Pensacola.


Special thanks to Steve Gronda, Dan Kochakian, Jay Bruder, and Victor Pearlin.

Trumpet session information was taken from Marc Ryan's Trumpet Records, Big Nickel, 1992.


MERTONE (Mercer's own label)
101? Chinese Boogie / Early Morning Blues - 11/47
1001 No One Could Love You Like Me / If You Don't Mean Business Baby Stop Wasting Up My Time - 6/49
1002 Bless Your Heart / I'm Taking Caledonia To The Ball - 49?

DOT
1099 Rock Around The Clock / Don't Wait Till Tomorrow - 5/52
1120 Looped / Yellow Hornet - 7/52
1136 Early One Morning / Motherless Child Blues - 3/53

TRUMPET
226 Sad And Blue / Almighty Father - 1/55 (scheduled for release, but not issued)
227 Too Old To Get Married (Too Young To Settle Down) / If You Don't Mean Business - 2/55

UNRELEASED TRUMPET
Tightwad (10/54)
Love Me, Don't Put Me Down (10/54)
Almighty Father (10/54)
Hey, Miss Lula (10/54)

RING (Nashville; old Trumpet masters)
1502 Hey, Miss Lula / Almighty Father - 57?

MERTONE ("Rock Around The Clock" is a remake)
200 A Lover's Prayer / Rock Around The Clock - 10/60

JUNINE (Mercer's own label)
1001 Tend To Your Own Business / Don't Put Me Down - 9/66





Unca Marvy's Home Page
More Articles