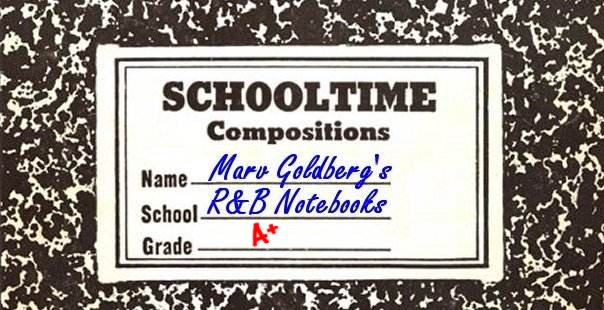 The Whispers

By Marv Goldberg

Based on an interview with Terry Johnson


© 2005, 2009 by Marv Goldberg
The Whispers have long been a favorite of R&B collectors. Both "Fool Heart" and "Are You Sorry" are great examples of the "Philadelphia Sound." The only problem: they weren't from Philly and weren't trying to sound like groups that were.

Isaiah Johnson almost had to get into show business. Blame it on his Baltimore neighbors: Sonny Til, of the Orioles, lived across the street; down the block was the Swallows' Earl Hurley. Two members of his church (also from the neighborhood) were Jake and Zeke Carey, who would relocate to Chicago by the end of the 40s and be instrumental in starting the Flamingos. Although Isaiah took the stage name "Terry Johnson"; he's also known as "Buzzy", a nickname that his sister gave him, since, as a child, she had trouble pronouncing Isaiah.

Terry, at 14, was interested in learning to play the tenor sax. However, the day he went to buy one, the music store didn't have any in stock. Others would have left, to return another day. But not Terry. He was determined to get an instrument while he was there. That's how he ended up with a guitar. Not a problem. Earl Hurley and fellow Swallow Frederick "Money Guitar" Johnson taught him to play R&B patterns, although Terry was really into jazz and Pop. (Money was a lefty who played a right-handed guitar upside-down.)

Terry spent his time harmonizing, with his best friend Billy Thompson, at Douglas High. Terry was a first tenor who could also sing baritone and Billy was a baritone/tenor. One day in early 1954, Billy took the plunge and suggested the inevitable: "Let's form a group." By the time the dust settled, they had recruited three guys that they knew (all of whom were older and out of school): bass Eddie Rogers, high tenor Bill Mills, and second tenor Eugene "Lump," Lewis.


They practiced and practiced, having the Orioles, Swallows, and Dominoes as idols. Terry admits that when the Orioles played Baltimore's Royal Theater, he'd go to see them every day, if he could. James Johnson was also big on Jimmy Ricks (naturally) and Bill Pinkney. Terry structured their harmonies and arranged the music. They got tighter and tighter, until someone said that they could whisper and still sound great. "Whisper"? Sounds like a great name for a group; the Whispers were born. Their eye-catching uniforms consisted of sky-blue suits with red ties. Wearing them, they won many talent shows in the Baltimore area.

For management, the Whispers turned to Calvin Carr, who managed the Swallows late in their career. They must have seen something in him initially, but he ended up doing nothing at all for them.

Somewhere along the line, they realized that they were having trouble with Eddie Rogers. One clue was that he stole Terry's girlfriend. "We had to get rid of him," says Terry. Fortunately, Bill Mills had a roommate, James Johnson, who could sing bass and the Whispers were back in business.


In late 1954, Lump, the go-getter in the group, called Philadelphia's Gotham Records and talked them into auditioning the Whispers. The guys all piled into his car and drove up to the City Of Brotherly Love. The audition went better than planned and Gotham president Ivin Ballen recorded them on the spot. He was impressed that their repertoire consisted mostly of songs that they'd written themselves (visions of publishing dollar signs danced in his head).

The Whispers had a single four-song session, at which they recorded: "Don't Fool With Lizzie" (led by Bill Mills), "Fool Heart" (led by Terry Johnson, in his high voice), "We're Getting Married" (led by Billy Thompson, with assist from Bill Mills), and "Are You Sorry" (Terry again, this time in his low voice).

Gotham may have been really eager to record the Whispers, but they were certainly in no hurry to release any records. Finally, just in time for 1955's April Fool's Day, they issued both "fool" songs: "Fool Heart"/"Don't Fool With Lizzie." Strangely, Gotham doesn't seem to have sent a single record out for review in all of 1955.

Terry remembers hearing "Fool Heart" on Maurice "Hot Rod" Hulbert's show on Baltimore's WITH. However, "Fool Heart" didn't set the world on fire, and Gotham released "Are You Sorry"/"We're Getting Married" in June.

The Whispers didn't have all that many appearances. Since Terry and Billy were still in school, they were pretty much limited to weekend work. Two that Terry remembers were Carr's Beach and Sparrow's Beach, both in Baltimore. When they did niteclubs, Terry's and Billy's fathers had go along, since they were still underage.

Finally, the Whispers fell apart. Bill Mills "caused some kind of problem," according to Terry. He got into some kind of trouble which led to fights within the group. One day, in late 1955, he just walked out, and that was pretty much the end of the Whispers.

By that time Terry had enough work to keep busy. He had two bands going at the same time: Terry Johnson & the Rhythm Kings and Terry Johnson & the House Rockers.

Let's fast-forward to October of 1956, Terry was in the audience at Baltimore's Royal Theater. Onstage were the Flamingos. All of a sudden, Terry "saw a glow of light around them and I saw myself with them." Shaken by this, he went backstage to tell them (he was allowed in because he knew Jake from the "old neighborhood" in Baltimore). They weren't converted on the spot, but lead Nate Nelson asked him if he knew someone who was both a tenor and guitarist, since original members Zeke Carey and Johnny Carter had both recently been drafted. Well, that wasn't a hard question to answer, and Terry came back the next day to audition for them. (Since Jake had relocated to Chicago long before the Whispers had come into existence, they had no idea that Terry could sing R&B.) The audition seemed to go well and he was told, "We'll be in touch." (At this time, the Flamingos were: new member Charles "Tommy" Hunt (second tenor), Nate Nelson (first tenor), Paul Wilson (baritone), and Jake Carey (bass).)

Picture a cartoon with time going by: the leaves rip off the calendar; the days pass; the weeks pass; the months pass. Terry eventually gave up on the Flamingos. Finally, on Christmas Eve, he got the call! All he had to do was meet them in Philadelphia the next day. Piece of cake!

Terry started right in by doing some arranging for the group on "The Ladder of Love" and their show material (he would end up doing all of their arranging, as Johnny Carter had previously done). Since Terry had grown up listening to Pop music more than R&B, this took the Flamingos in a new direction.

Around March 1957, they got a contract with Decca and recorded "The Ladder Of Love" in April. It probably would have done well, but Nate was still under contract to Chess/Checker, and they gave Decca a hard time, effectively killing any massive promotion. Although they recorded a dozen songs for Decca in a little over a year, Decca never really promoted any of their records.

In July 1958, when Zeke Carey was discharged from the army, Jake didn't want to let him back in the group. He claimed that they already had five singers and didn't need any more.

But Terry stepped in. Since he played the guitar, he argued, if he taught Zeke to play the bass, it would make them more of a self-contained group. They listened. Terry also inspired Nate and Tommy to pick up instruments (drums and piano, respectively) and the Flamingos became a six-man vocal/instrumental group: Nate Nelson, Tommy Hunt, Jake Carey, Paul Wilson, Zeke Carey, and Terry Johnson.

One of the reasons Terry joined the Flamingos was to be able to sing in the same group with high tenor Johnny Carter. However, when Carter returned from the Army in September 1958, Jake Carey and Paul Wilson (who was Carter's cousin) wouldn't let him back in the group! Now, the argument was that they already had six singers. This time, Terry couldn't move them. (Don't feel bad for Johnny, however; he joined the Dells and he's still with them in 2005.)

While their association with Decca did nothing for them, in September 1958, they began a long and fruitful relationship with George Goldner's End Records. But it almost didn't happen. "Richard Barrett had to talk Goldner into taking us," remembers Terry. Goldner was doing well with Little Anthony & the Imperials and the Chantels at the time and it took Barrett a few weeks to convince him. Terry arranged all the Decca and End cuts (up to sometime in 1961). "I was producing and didn't even realize it!"

On the End cuts, Terry wrote and did duet leads with Paul Wilson on "Lovers Never Say Goodbye," "But Not For Me," and "Time Was." He was the sole lead on "When I Fall In Love," "I'm In The Mood For Love," and "Beside You" (which he did as homage to his mentors in the Swallows). He also wrote "You, Me And The Sea," "Mio Amore," "Heavenly Angel," and "At The Prom," among others.


This sextet is the group that does the frenetic version of "Jump, Children" in the Alan Freed movie Go Johnny Go, released in April 1959. Filmed expressly for the movie, it was recorded in a New York studio. Even off the screen it was a crowd-pleaser: "We always closed with "Jump, Children," says Terry.

After the Flamingos had had a string of hits for End, Tommy Hunt sneaked off to do some recording on his own. He never informed the others that he'd recorded "Human," but soon enough everyone in the group knew about it. Jake and Zeke Carey took it badly. It turned them so paranoid that they started accusing Terry of wanting to leave too. This became a self-fulfilling prophecy: they kept trying to control everyone's personal life, to the point that Terry got disgusted and really did leave.

It didn't take Terry long to put together his own Flamingos group. He was soon joined by Nate Nelson, who had also been fighting with the Careys.

In the spring of 1963, Joe Rock, a Pittsburgh producer who'd worked with the Skyliners, approached them about recording. Overnight, Terry and Nate wrote a tune called "Let's Be Lovers." They recorded it for Atlantic's Atco label, coupled with a song that Rock provided: "Walk Softly Away." They couldn't call themselves the Flamingos, so they became the Starglows. The other singers were Hardy Hall (bass), Larry Jones (second tenor), and someone remembered only as "Shug." Joe Johnson played the organ.

Both sides featured the duet lead of Terry and Nate, and they sounded a lot like the Flamingos. Too much like the Flamingos, in point of fact. The record started taking off in Pittsburgh and Philadelphia and George Goldner heard it, immediately guessing who the singers were. He took his complaint to Atlantic: he'd put too much money into the Flamingos, he cried. Atlantic buckled and withdrew promotion for the disc.

Terry's Flamingos continued to work major night clubs and resorts throughout the country. In time, Nate and Terry found they had differing opinions on the direction the group should take: Terry wanted to keep recording; Nate just wanted to work. Thus, by 1966, Nate had joined the Platters. Terry Johnson's Flamingos kept working, playing major show venues, resorts, and cruise ships. They also had their share of Atlantic City work, opening many casinos.


In 1967, Terry relocated to Detroit to work for Motown. Smokey Robinson got him there under the pretense of becoming an artist, but, in truth, they wanted him as a writer and producer. It worked out well: in time, Terry became Smokey's writing and producing partner. He ended up writing, arranging, and producing for most of Motown's artists: the Miracles, the Four Tops, the Temptations, the Supremes, Martha Reeves and the Vandellas, Edwin Starr, the Spinners, Bobby Taylor and the Vancouvers, Jimmy Ruffin, David Ruffin, Mickey Denton, Blinky, and others. He eventually did get to do some recording, having a couple of releases on Motown's Gordy subsidiary in 1969 and 1970. Although he was with Motown from 1964 to 1974, he still managed to appear with his Flamingos group, whenever they got a gig.

From a humble start with the Whispers, Terry Johnson has created a Flamingos group that he's kept alive for over 40 years.


Special thanks to Theresa Trigg Johnson and Ferdie Gonzalez.



THE WHISPERS
GOTHAM
309 Fool Heart (TJ)/Don't Fool With Lizzie (BM) - 4/55
312 Are You Sorry (TJ/JJ)/We're Getting Married (BT/BM) - 6/55

LEADS:
TJ = Terry Johnson; BM = Bill Mills; JJ = James Johnson; BT = Billy Thompson



THE STARGLOWS
ATCO
6272 Let's Be Lovers (TJ & NN)/Walk Softly Away (TJ & NN) - 6/63

LEADS:
TJ = Terry Johnson; NN = Nate Nelson



TERRY JOHNSON
GORDY
7091 My Springtime/Suzie - 69
7095 Whatcha Gonna Do/Suzie - 69
7100 Stone Soul Booster/Sandy [released as by "Buzzie"] - 70



Unca Marvy's Home Page
More Articles