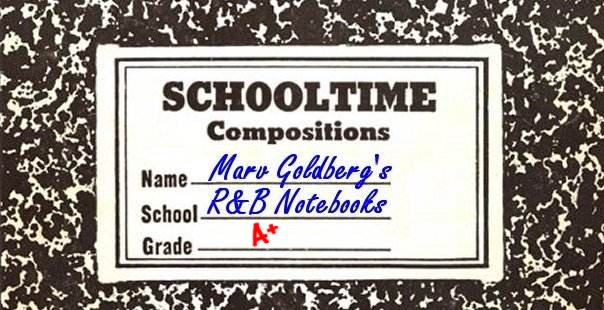 The Wrens

By Marv Goldberg

based on interviews with Bobby Mansfield,
Frenchie Concepcion, and Waldo Champen


© 2001 by Marv Goldberg

Had the Wrens never recorded anything else besides "Come Back My Love," they'd still have a firm place in the annals of R&B music. As it is, they recorded nearly a dozen other songs, most equally as good.

The story of the Wrens begins in the Morrisania section of the Bronx back in 1950. Neighborhood friends Waldo Champen (tenor, usually referred to as "Champ Rollow"), Francis "Frenchie" Concepcion (tenor/baritone lead), Archangel "Archie" Oropeza (baritone), and Raoul McLeod (bass) sang together under this name for around two years. Nothing much happened for the group, and slowly but surely they drifted apart.

But Frenchie was determined to make a go of it and, in 1952, got two other guys: tenor George Magnezid and bass James "Archie" Archer. They sang, as a trio, in the community center of P.S. 99 for a couple of months before deciding to expand to a quartet by adding tenor Bobby Mansfield: "George recommended me and they brought me in to do the uptempo leads," says Bobby (Frenchie usually led the ballads). At the time, Bobby was about 15 and attending Morris High School. Archie was around the same age and Frenchie and George were already out of school.

They admired the usual groups: the Clovers, the Ravens, the Orioles, and the Mills Brothers. "I liked the pop sound," says Bobby, whose personal idols were Nat "King" Cole ("where I tried to acquire my diction") and Louis Jordan ("for the jump tunes"). They practiced such tunes as "Red Sails In The Sunset" and "White Cliffs Of Dover," before turning more and more to songs that they wrote themselves.

Their appearances, while a big thing to the Wrens at the time, were really nothing to write home about: mostly community centers and amateur shows in the Bronx, Manhattan, and parts of New Jersey.

One day, in 1954, they heard about a contest that was being held by an arranger/pianist named Freddy Johnson at the old CBS building. The Wrens entered and won, and Johnson became their manager. "He knew a lot of people and he fine-tuned our arrangements," said Bobby.


Probably through the urging of Johnson, Rama Records owner George Goldner stopped by one of their rehearsals. Bobby remembers that "We had a tentative agreement to go to Columbia [which was in the CBS building, so Columbia a&r men sometimes stopped by their rehearsals also]. But George told us he'd record us immediately and we went with him."

True to his word, Goldner arranged a session for the Wrens that took place on November 21, 1954. They recorded four songs that day: "Love's Something That's Made For Two" (led by Bobby), "Beggin' For Love" (fronted by Frenchie), "Come Back My Love" (Bobby), and "Eleven Roses" (Bobby). The piano player was none other than Freddy Johnson, who provided the other backup musicians. (An ad for "Come Back My Love" has the notation "Orchestrated and arranged by Freddy Johnson.") However, he and the Wrens parted company soon after the session, and from then on Goldner used the Jimmy Wright Orchestra to back them.

The first three tunes had been written by members of the group, while "Eleven Roses" was a poem by Jack Wachs, which Freddy Johnson set to music. "George [Goldner] gave it to us to record," remembers Bobby.


The first Wrens release was issued only a few days after the session: "Love's Something That's Made For Two," backed with "Beggin' For Love." George Goldner, in announcing that he'd signed the Wrens, declared that "Love's Something That's Made For Two" would be a bigger hit than "Sh-Boom."

The record was reviewed the week of November 27, 1954 (with "Love's" getting a good review and "Beggin'" getting a mediocre one. Other reviews that week went to Dinah Washington's "Teach Me Tonight," the Spiders' "21," the Cookies' "All Night Mambo," the 5 Willows' "Look Me In The Eyes," the Peacheroos' "Be Bop Baby," the Lovenotes' "Since I Fell For You," the Solitaires' "Chances I've Taken," and Arthur Gunter's "Baby Let's Play House."

In spite of Goldner's glowing words, Rama didn't really push the record, and the Wrens only did a couple of promotional appearances. One of them, however, was in Philadelphia, with Buddy Johnson and his Orchestra (with sister Ella Johnson on vocals).


In January 1955, Rama released the second Wrens record: "Come Back My Love," which was, for some reason, also paired with "Beggin' For Love." The record was also issued with the title "(Will You) Come Back My Love," and a third issue of the tune had "Come Back My Love" coupled with "Eleven Roses"!

This latter disc was reviewed the week of February 25, 1955, with "Come Back My Love" getting a good rating, and "Eleven Roses" getting a so-so one. Other reviews that week were for Fats Domino's "Don't You Know," the Hearts' "Lonely Nights," the Midnighters' "Ashamed Of Myself," Joe Houston's "Shtiggy Boom" (with David Lynch & the Platters doing the vocals), Charlie & Ray's "My Lovin' Baby," Richard Berry's "Oh! Oh! Get Out Of The Car," the 5 Wings' "Johnny Has Gone," the Admirals' "Left With A Broken Heart," the Starlings' "I'm Just A Crying Fool," and Wynonie Harris' "Good Mambo Tonight."

Why the oddball pairings? It's been written that 1955 was a chaotic year for Rama, but that explains nothing. If it was so chaotic, why are the Wrens the only Rama act (that I'm aware of) to whom this happened? At this point, there's no answer; there probably never will be. Says Bobby, "Maybe Goldner was trying to find a hit in the combinations. We didn't know. But he did like the Wrens."

In April, "Come Back My Love" was voted the #1 record on the Bob Horn Bandstand show in Philadelphia (the predecessor show to American Bandstand). While the song never made the national charts, it was big in Philly and a turntable hit in New York. It inspired a cover version by the Cardinals on Atlantic, and has gone on to become a classic R&B tune.

Goldner may have liked the Wrens, but he was seemingly too busy to record them again. Sometime in 1955 he reissued "Love's Something That's Made For Two," but this time it was backed with "Eleven Roses." So far they'd only recorded four songs and Rama had released five records!

They finally got back to the studio in October 1955, but not with the original cast. Shortly before the session, bass James "Archie" Archer left to join the Air Force. Frenchie came to the rescue and recruited Joseph "Rocky" Washington, former bass of the Sparrows. Not only did they get a new bass, but Rocky brought along a couple of songs he'd written: "She's My Everything" and "Betty Jean."


Rocky took them to the studio of an arranger named H. Collier, who was the co-writer of the songs (as he was on the Sparrows' material) and they worked out the arrangements and learned the tunes in time for the session. Says Bobby, "Learning them was a rush job. We went to his studio maybe three times before we recorded them." The tunes were slated to be recorded at their next session, along with two that they'd been doing at appearances (with Archie): "Hey Girl" and "Serenade Of The Bells."

Sometime in October, the Wrens held their second session, at which the four songs were recorded: "Hey Girl" (led by Bobby), "Serenade Of The Bells" (Frenchie and Bobby), "Betty Jean" (Bobby), and "She's My Everything" (Rocky). "Hey Girl" was credited to Bobby and Frenchie, while "Serenade Of The Bells," by Kay Twomey, Al Goodheart, and Al Urbano, had been a #3 Pop hit for Sammy Kaye in 1948 (with Don Cornell doing the vocal).

In November, Goldner issued "Hey Girl" and "Serenade Of The Bells." In the same month, "Hey Girl" was also paired with "Love's Something That's Made For Two" (this was the third time this song had been released inside of a year).

There were plans to issue "She's My Everything" and "Betty Jean" (they'd been assigned Rama number 175), but for whatever reason the platter was never released. Possibly they weren't really up to par, since they were hurriedly learned.

That same month (October), Goldner rushed them back to the studio to record two more tunes: "What Makes You Do The Things That You Do" and "I Won't Come To Your Wedding," both led by Bobby. The songs were paired in a December 1955 release. The former song is credited to Bobby Mansfield, Joseph "Rocky" Washington, and "Vastola" (the identity of whom Bobby hasn't a clue, although his name turns up on some other Rama and Gee recordings; he turns out to be Gaetano "Tommy" Vastola, who was a "business associate" of Morris Levy.)

"I Won't Come To Your Wedding" (written by Al Barry) was a song Goldner especially liked. He also released a version by Veda Roberts on Rama. But "he didn't like the way I did the song," says Bobby, "he wanted it to be a ballad." The Wrens sang the song when they played a county fair in either Wilkes-Barre or Scranton, in Pennsylvania. "It was back in the woods. They weren't expecting us to sing that. We did our number and we got out of there. It was a joke to us; our 'western' thing."


George Goldner chose the Wrens to cover Sarah Vaughan's recent pop hit of Edward White and Mack Wolfson's "C'est La Vie" (which was just entering the charts). However, only Bobby and George Magnezid showed up for the November 1955 session. Fortunately, the Valentines were at the studio to record "Hand Me Down Love," and Goldner combined all seven voices. This would make the personnel: Bobby Mansfield (lead), George Magnezid (tenor), Richard Barrett (tenor), Raymond "Pop" Briggs (first tenor), Eddie Edgehill (second tenor), Mickey Francis (baritone), and Ronnie Bright (bass). This was the only "Wrens" tune recorded that day.


And then, the only other big show they ever did: Alan Freed's Rock 'n' Roll Holiday Jubilee at Manhattan's New York Academy of Music (14th Street, between 3rd and 4th Avenues). It ran from Thursday, December 22 to Monday, January 2, 1956. The Wrens shared the stage with the Alan Freed Orchestra (with Sam "The Man" Taylor, Big Al Sears and Panama Francis), Lavern Baker, Teddy Randazzo & the 3 Chuckles, Richard Barrett & the Valentines, Boyd Bennett & the Rockets (featuring Big Mo), Earl Carroll & the Cadillacs, the Bonnie Sisters, Joe Williams and the Count Basie Orchestra, Gloria Mann, James Sheppard & the Heartbeats, and Don Cherry.


It cost 90 cents to see all of this (as well as the cheesy Bowery Boys' flick, "Dig That Uranium") during the day ($1.50 in the evening). The Wrens had two changes of uniform for the shows: tan jackets with dark brown pants and gray sport coats with gray pants. They sang "I Won't Come To Your Wedding," as well as "Come Back My Love." Since Goldner liked "Wedding" so much, it's possible that he had them record it in time to be current when the show ran. "It was a very nice show," says Bobby. "It was a thrill to have the Basie band behind us."

But, in truth, that show was the last gasp of the Wrens. Never particularly successful, the guys had families to support and little hope remaining of a spectacular singing career. "We had a lot of promises, but it all went dead," remembers Bobby. Also, Goldner was pushing Bobby to go out as a single.

Within a week or two of the show, Rocky and Frenchie had departed. Rocky eventually ended up in the Performers, and Frenchie went to the Travelers and then the Quinns.


"C'est La Vie" was released in late January 1956 (the flip was an instrumental version by Jimmy Wright), and got good reviews the week of February 11. Other songs reviewed that week were: Ray Charles' "Drown In My Own Tears," Ivory Joe Hunter's "A Tear Fell," the Colts' "Sweet Sixteen," the Sounds' "Sweet Sixteen," and the Penguins' "My Troubles Are Not At An End."

Unfortunately, this beautiful tune met with the same reception as most of the other Wrens releases and it was the last time the "Wrens" name would appear on record.

In May 1956, Bobby was involved with one more session for George Goldner, recording "Reckless" (usually seen misspelled as "Wreckless") and "House Of Cards." While Goldner wanted Bobby as a soloist, he still wanted a group to back him. Bobby turned to the Supremes, another group from the same Bronx neighborhood ("They had a beautiful sound," says Bobby). The Supremes, who had recently recorded for Old Town, were Larry "Lonnie" Gales (tenor), Ed "Sonny" Jordan (tenor), Billy Baines (bass), and Waldo Champen (baritone). (In a way, this is fitting, since Champ had been present at the formation of the original Wrens.)

The tunes were slated to be released as Gee 1017 (Gee being another of Goldner's labels), but for whatever reason, Goldner decided to keep them in the can. It may have had to do with Bobby Mansfield joining the Air Force very soon after the session.

Way back when Bobby wrote "Come Back My Love," he had written another song called "Come Back And Give Me Your Hand." The Wrens sang it at many of their appearances, but Goldner refused to record it. However, it did make it to the studio in a roundabout way. By the summer of 1956, Larry Gales had left the Supremes and Champ brought in Frenchie Concepcion to replace him. Frenchie had always liked the song and the group started practicing it. One day, the Supremes recorded it for Old Town, which also decided not to release it (no one in charge seemed to like this song!). Unfortunately, it had been recorded on the end of a tape that had been used for a Solitaires' session ("You've Sinned" and "The Angels Sang"), and when it was discovered in the 80s, it was originally credited as an unreleased Solitaires' item.

In 1992, Bobby Mansfield recorded a couple of sides for Classic Artists ("Why Can't You"/"I'm Just The Kind Of Guy"). Originally done as solos in New York, the Calvanes (Herman Pruitt, Bobby Adams, Fred Willis, and Jimmy Corbitt) were overdubbed on the masters in California These were released, as by the "Wrens" in September of that year.


And that's the story of the Wrens, a talented group that had almost no recording success. When I started this article, (May 1999), all the members of the original group were still alive, however, James "Archie" Archer passed away on June 22. George Magnezid, for many years a member of the Solitaires (with Milton Love, Freddy Barksdale, and Bobby Mansfield's son, Robbie), died in December 2003. Bobby Mansfield spent some years singing with the Morrisania Revue (a celebration of the Bronx), a group that included Lillian Leach and Arthur Crier; he passed away in September 2013.

In 1998, the Wrens were inducted into the UGHA Hall Of Fame.

Ads, as usual, are from Galen Gart's First Pressings series.



THE WRENS
RAMA
53 Love's Something That's Made For Two (BM)/Beggin' For Love (FC) - 11/54
65 Come Back My Love (BM)/Beggin' For Love (FC) - 1/55
65 (Will You) Come Back My Love (BM)/Beggin' For Love (FC) - 55
65 Come Back My Love (BM)/Eleven Roses (BM) - 2/55
110 Love's Something That's Made For Two (BM)/Eleven Roses (BM) - 55
174 Hey Girl (BM)/Serenade Of The Bells (FC/BM) - 11/55
174 Hey Girl (BM)/Love's Something That's Made For Two (BM) - 11/55
175 She's My Everything (RW)/Betty Jean (BM) - [Never issued]
184 I Won't Come To Your Wedding (BM)/What Makes You Do The Things You Do (BM) - 12/55
194 C'est La Vie (BM)/[C'est La Vie - Jimmy Wright Ork.] - 1/56

GEE (Bobby Mansfield backed by the Supremes)
1017 Reckless (BM)/House Of Cards (BM) - [Never issued]

CLASSIC ARTISTS (Bobby Mansfield backed by Calvanes [as the "Wrens"])
131 Why Can't You (BM)/I'm Just The Kind Of Guy (BM) - 9/92

LEADS: BM = Bobby Mansfield; FC = Francis "Frenchie" Concepcion; RW = Joseph "Rocky" Washington



Unca Marvy's Home Page
More Articles