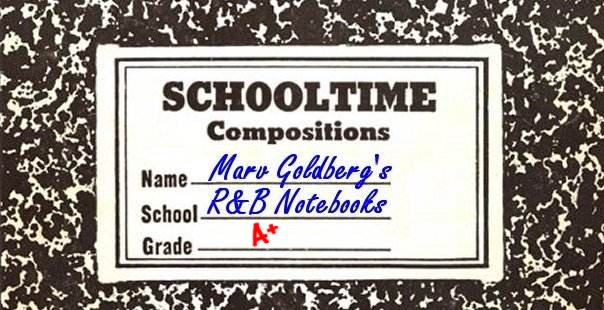 The Zebulons
By Marv Goldberg

based on an interview with Shawn Syville


© 2012 by Marv Goldberg

The story of the Zebulons is probably the strangest I've reported on, with an unforeseeable ending.

The Zebulons started singing together around 1957, in Brooklyn's Bedford-Stuyvesant section. They were originally a quartet formed by Billy Hamilton, who lived in the Albany Projects: Leroy Harper (first tenor), Clarence Ellis (second tenor), Luther "Troy" Mangum (baritone), and Billy Hamilton (baritone/bass). Leroy and Billy had sung together in the Navy; Clarence (who'd also been in the Navy) and Luther lived on the same block.

The group practiced for a while and then, because Frankie Lymon had kicked off the "kid sound" genre, they decided to add a high tenor lead. Luther brought in his cousin, Shawn Syville (who'd met the rest of the guys while he was home on leave from the Army), and the group was complete. At this time Billy and Leroy were in their 20s, and Shawn, although his natural falsetto voice makes him sound like he's around 11 or 12, was 19.

They called themselves the "Zebulons." Where did the name come from? Someone had heard the word "Zebulon," without knowing that it was Biblical (he was one of Joseph's brothers), and decided it would be a cool name for the group. "It had a jazz overtone, like an instrument," said Shawn (who thought "Sevilles" would be a better name).

While most singers point to some idol as having influenced their career, Shawn said: "No one influenced me; I was arrogant." The neighborhood rang out with music, however, and nearby groups included the Danleers, the Tremaines, the Jive Five, the Imperials, and the Du Mauriers (who used to challenge the Zebulons to a cappella contests). The Zebulons practiced songs by the Imperials, the Drifters, and the jazz vocalese trio Lambert, Hendricks, & Ross.

In the fall of 1959, the Zebulons trekked into Manhattan to try their hand at recording. They had with them dubs of two songs that Shawn had written: "Falling Water" and "Wo-Ho-La-Tee-Da" (which had more than a nodding acquaintance with the Du Mauriers' 1958 recording, "All Night Long"). M-G-M Records liked their sound and introduced them to Jim Gribble, a lawyer and talent agent, who became their manager (he also handled the Fiestas, Passions, Mystics, Jarmels, and Del-Satins).

Gribble got the guys a six-month contract with M-G-M, and the Zebulons, it seemed, were on their way. Shawn said of Jim Gribble: "He was honest. He never tried to take advantage of us." He didn't do much to get them gigs, however; the Zebulons only did a couple of shows, both at schools, appearing with the Crests and the Passions.

Since the company wouldn't put beginners on the parent M-G-M label, the session was held for their Cub subsidiary sometime in February 1960. Here's where things get confusing. While the songs were written by Shawn, by the time the record was released, Walter Conn and Edward Rosenberg also had their names on them. While that's hardly an unheard of practice, this time it's more complicated. Who were Conn and Rosenberg? Shawn says he never heard of them. However, although the Cub studios were used to record the songs, the Cub master book notes that the tunes were purchased. The book lists each of the songs as "A Conrose Record Production" (as in Conn and Rosenberg), "c/o Conn Music Company, 245 East 11th Street, New York." "A Conrose Record Production" even appears on the label. Both Conn and Rosenberg wrote many songs (according to BMI), but I can't say I ever heard of any of the others.

But the story of the Zebulons was to take an even more bizarre turn. On June 26, 1960, a little more than a month after the record had been released, two of the members, Shawn Syville and his cousin, Luther Mangum, were arrested and charged with first degree murder. The indictment said that both of them, along with friends Clarence Murph (whose brother was already in Sing Sing prison serving a sentence for manslaughter) and Quillies Zanders, acted "in concert" and "struck, punched, kicked, stomped, and stabbed Sherman Williams, with their hands, fists, booted feet, sticks, and other objects and things [including auto antennas and bottles], thereby inflicting divers wounds upon said Sherman Williams, as a result of which he died." The wounds were so extensive that it took the medical examiner a half-hour to describe them to the jury.

Sherman Williams was a neighborhood character who'd wanted to join the Zebulons, but, according to Shawn, "couldn't sing." They were at a party that night and Williams told Shawn "I can dance better than you." Not exactly fighting words. Shawn initially left the party, but returned to get Luther, who was drunk. Then he went home and went to sleep. A few hours later, Shawn was rousted out of bed by the police who took him in for questioning in Williams' beating. He'd end up spending a year in jail before the trial even began.

[Actually, this wasn't the first time the Syville family had to deal with murder. In December 1946, Shawn's father, Alphonse, a cook on a ship, was stabbed to death by the chief cook after an argument over the "caliber of Syville's culinary abilities." And you thought Gordon Ramsay was tough!]

For some reason, the charge was reduced, in the middle of the trial, to first degree manslaughter. All four were found guilty in June 1961 on the testimony of a single witness. That witness, who was on parole at the time, was believed over the 200 or so character witnesses that Shawn provided (a second witness recanted his story, but wasn't called by either side at the trial). On September 18, they were each sentenced to 5-10 years. Shawn appealed the decision in 1963, but the judgment was upheld by the Appellate Court of New York State. In all, he'd serve six and a half years in prison.


The Zebulons' record was released in May of 1960, but wasn't reviewed until the week of August 1, with "Wo-Ho-La-Tee-Da" getting a "good" review (and being compared to Danny and the Juniors) and "Falling Water" rated "fair." The only problem was that the reviewer thought both sides were led by a "chick." Other reviews that week were for Freddie Cole's "Black Coffee," the Mascots' "The Story Of My Heart," Baby Boy Jennings' "Goin' Home," Sam Cooke's "Chain Gang," Shane Shep's (James Sheppard, former lead of the Heartbeats) "Too Young To Wed," Marv Johnson's "(You've Got To) Move Two Mountains," and Brook Benton's "Kiddio."

While the record got some play on the West Coast (and a bit in New York; Shawn heard it while in jail), it soon sank from sight (although within a couple of years it had become a favorite at Times Square Records). In truth, the songs had an outdated sound that really could only appeal to the TSR crowd in the 60s.

Billy, Leroy, and Clarence attempted to carry on the group, but they found that Shawn's distinctive voice was irreplaceable. Manager Jim Gribble passed away around July 1962 and there went any guidance he might have provided.

Shawn had a subsequent career as an investigator for the New York City Department Of Finance. Entering local politics, he ran for a seat on a Coney Island school board. In 1987, he was part of the Coney Island Coalition for Self-Help, determined to fight the building of another homeless shelter in the neighborhood. "Why do you always choose Coney Island," he asked. "Why don't you put up shelters at Lincoln Center or Flushing Meadows?"


Special thanks to Joel Schwartz and Eric Schusterman.




THE ZEBULONS
CUB
K9069 Falling Water/Wo-Ho-La-Tee-Da - 5/60




Unca Marvy's Home Page
More Articles